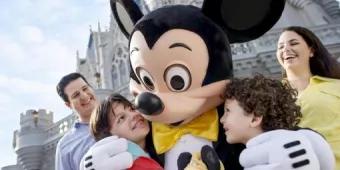 The top free apps to use in Orlando's incredible theme parks.
With so much to see and do in Orlando's theme parks, having a little help and guidance can really help you make the most of your trip. Whether you've got Disney tickets or are visiting Universal Orlando, you'll want to make sure you have help navigating the parks, splitting costs and organising transport at the push of the button.
From the official park apps to managing your transport and expenses, read on to find out which free apps we recommend downloading to your smartphone to help you have an unforgettable Orlando holiday.
My Disney Experience App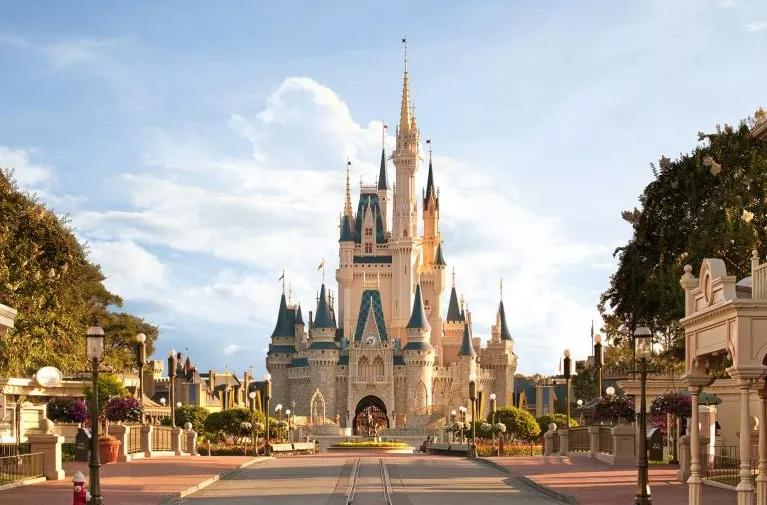 For visitors to Walt Disney World, an essential download is the official My Disney Experience app. This all-singing, all-dancing app has a map to help you navigate your way around the park, allows you to find live queue times, links to your tickets and passes and even gives you the ability to share plans with others in your travel group - what's not to love?
Helen Neale from Kiddy Charts told us how the My Disney Experience app enhanced her family's trip to Walt Disney World.
"We used the My Disney Experience app for two things: to find Hidden Mickeys and navigate around the park. We found it really helpful for finding restaurants and finding out live queue times for some of the popular rides within the park. It really helped us minimise the time we spent queuing as we were able to check the queue time of a ride before making our way across the parks. The kids also made a fun game of guessing the queue times while we were waiting for other rides."

Family travel blogger Shel O'Connor from The Willow Tree also recommends the app for visitors to the park.
"We relied on the My Disney Experience app so much - it literally updates you on everything including when rides are down, wait times, where restaurants and attractions are and even bus times! We also loved being able to see our PhotoPass pictures in the app (and edit them)! You can book and amend your restaurant reservations too which was super helpful. Would fully recommend this app if you're visiting Walt Disney World."
Download now
The Official Universal Orlando Resort™ App
Like Walt Disney World, there is also an official app for Universal Orlando that you won't want to be without, The Official Universal Orlando Resort™ App. From live wait times to an interactive map, the app offers everything you could possibly need to know during your time at the resort.
Amy Stevenson, travel and family blogger at Smith Little Life, told us what she loved about the app when visiting Universal Orlando with her family.
"We used The Official Universal Resort™ App at Universal Orlando and found it really useful. We were able to check ride wait times at a glance and find places to eat close to our location on the map. As we went during the summer, when thunderstorms are more common, it was great to be able to check if certain rides were open before leaving the villa. If the ones we wanted to go on were closed due to weather, this meant we were able to change our plans and delay heading into the parks."
Download now
SeaWorld Discovery Guide App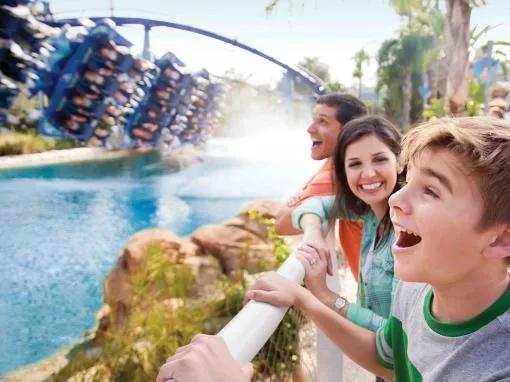 SeaWorld is a hit for all the family, with crowds being wowed by incredible shows featuring orcas and dolphins. As well as unmissable live shows, there's also an incredible selection of rollercoasters to give your visit some extra thrill factor.
Downloading the SeaWorld Discovery Guide App is highly recommended, especially if it is your first-ever visit to the park. Like Universal Orlando and Walt Disney Worlds' official apps, SeaWorld's app has real-time ride updates, displays details about the next showtimes and also hosts an interactive park map to help you get around.
Download now
Splitwise
Splitwise keeps track of your group's bills and expenses, allowing you to easily split the cost of meals, souvenirs, tickets and everything else in between.
By logging your purchases in a shared group, everyone in your party can see who's paid for what and ensure any IOUs can be settled up quickly. Whether you've covered someone's share of the food bill or you forgot your wallet when buying that Disney souvenir, the app keeps track of everyone's expenses and allows you to see who oes who at a glance. It even accounts for different currencies, which is handy if you're visiting Orlando from outside of the US.
Dalma Diószegi, travel blogger at Come Away With Me, told us how useful Splitwise has been for her when travelling with friends and family.
"I have used Splitwise with my housemates and it came especially useful when we were trying to split bills and keep track of who owes who. I also used it for splitting holiday expenditures and booking costs for friends and family. When someone adds an expense, it always comes up as a notification, so you can sort it as soon as possible without having to make anyone wait. It's super user-friendly too - showing your balance and letting you settle up with whoever you owe money to easily."
Download now
Random Ride Picker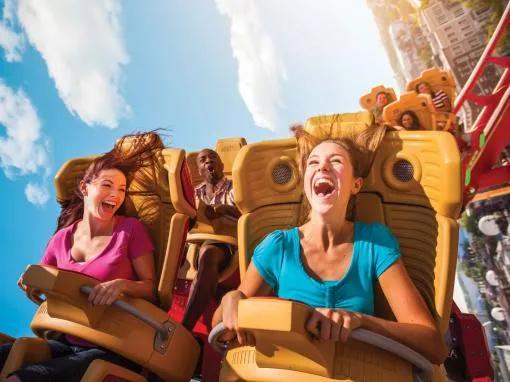 Random Ride Picker is a fun theme park app to help take the strain out of deciding which ride to go on first. A must for families, this app is great for ensuring everyone's ride choices are picked fairly. Simply select which park you're in, shake your phone and a ride is selected for you at random.
You can also edit the ride list to add, edit or remove rides that are unsuitable for kids, too far away, a bit too scary or just not your thing.
Download now
Lyft
When it comes to transport, you'll want to ensure you can get from A to B at the push of a button, especially with weary youngsters in tow! To take the strain out of travelling between Disney parks and onsite accommodation, the rideshare app Lyft comes highly recommended.
Jane Duckworth, blogger at Jane's World and Disney Parks Moms Panellist, told us why Lyft is especially worth downloading for getting around Walt Disney World.
"I highly recommend downloading the Lyft app. Via this awesome carshare-style app, guests visiting Walt Disney World Resort can utilise the pay-per-use Disney Minnie Van Service through Lyft to drive them around the resort like VIPs, picking-up or dropping-off to any destination on Disney property. It's an absolute lifesaver!"
Download now
Armed with these fantastic free apps, the only thing you'll have to worry about on your Orlando theme park holiday is where to start! If you need a hand planning your Orlando holiday and purchasing Orlando attraction tickets, get in touch with our expert team today.