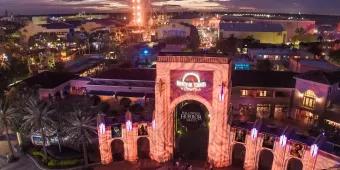 Summon your scream squad for select nights September 1st to November 4th
Everything you need to know about the World's Premier Halloween Event*, from the haunted houses to the food.
If you're visiting Universal Orlando Resort in September or October, one of the most important questions to ask when booking your trip is "Are we going to Halloween Horror Nights?"
If the answer to that question is "Yes, obviously" and your tickets have already been purchased, this guide will help you plan your night and maximise your scares, but if you're still not sure if Halloween Horror Nights is the event for you, by the time you finish reading we're sure you'll be ready to book your tickets! 
When is Halloween Horror Nights 2023? 
This year's event is the longest-running Halloween Horror Nights ever, beginning on September 1st and finishing after Halloween on November 4th. The exact event dates are:
September - 1-3, 6-10, 13-17, 20-24, 27-30
October - 1, 4-8, 11-15, 18-22, 25-29, 31 
November - 1-4
Halloween Horror Nights 2023 Haunted Houses 
There are 10 haunted houses at Halloween Horror Nights 2023, including 5 terrifying houses based on popular horror franchises, and 5 chilling original concepts. 
The Last of Us 
The Last of Us will be making its Halloween Horror Nights debut with this haunted house that will bring Naughty Dog and Playstation's award-winning video game to life. Featuring Runners, Stalkers and Clickers, guests will have to make their way through a world overtaken by the Infected in a desperate attempt to survive.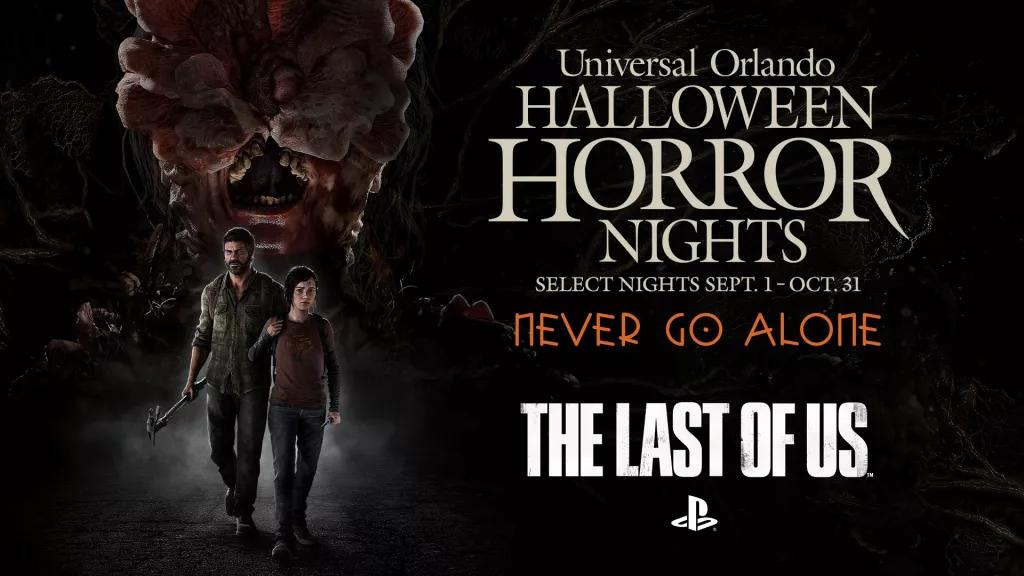 Stranger Things 4 
Stranger Things is no stranger to Halloween Horror Nights, as this will be the third year the event has featured a house based on the thrilling Netflix series. Based specifically on season 4, the house will take guests from Hawkins, Indiana to Vecna's blood-red mind lair, where it will be a race against the clock to save mankind from his deadly curse.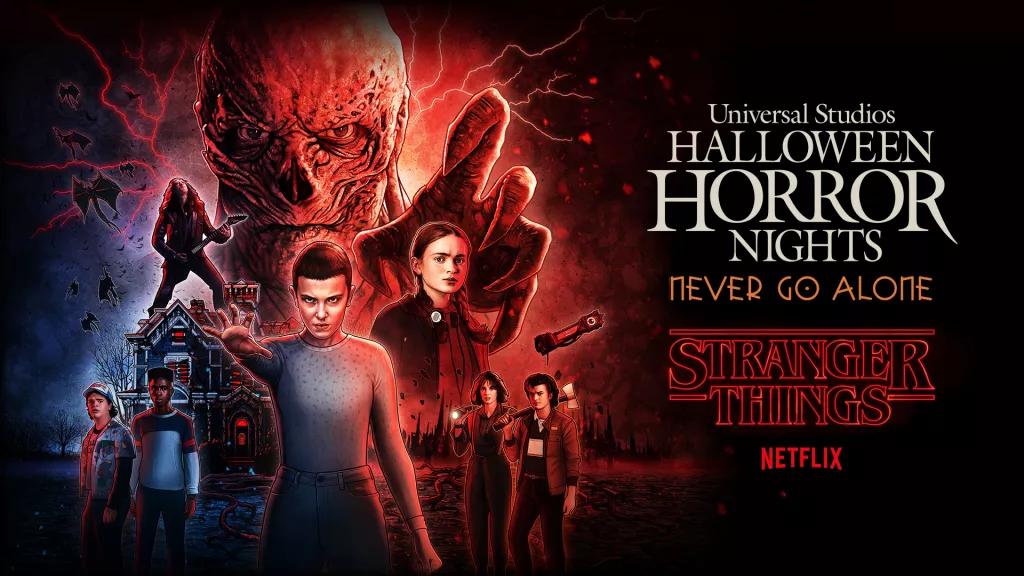 The Exorcist: Believer 
Can't wait to watch The Exorcist: Believer when it's released in cinemas on October 13th? If you're attending Halloween Horror Nights before then you'll get a sneak peek at what's to come in this house based on the upcoming Blumhouse horror. But watch out, because you might be at risk of losing your soul as you make your way through this terrifying maze!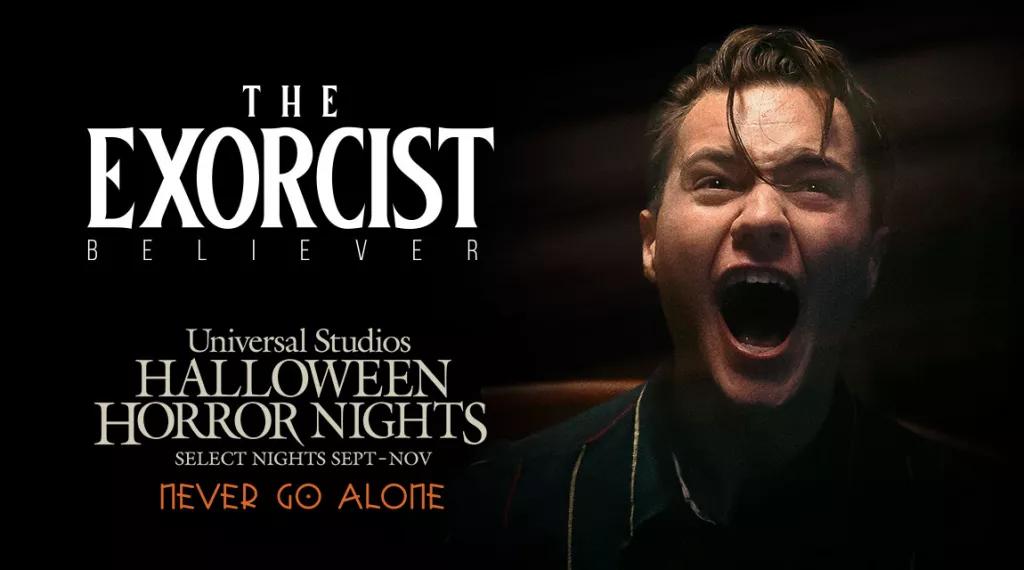 Chucky: Ultimate Kill Count 
Chucky is back for another year at Halloween Horror Nights, this time taking inspiration from the USA and SYFY television series. Tired of not being taken seriously by his peers, Chucky has decided to turn this haunted house into a living slaughterhouse, with the aim to kill every person who walks through its doors. 
Universal Monsters: Unmasked 
The Universal Monsters are back, but this year there is a whole new cohort of creatures waiting to give you the fright of your life. Venture below the catacombs of Paris where The Phantom of the Opera, The Hunchback of Notre Dame, Dr Jekyll & Mr Hyde, and The Invisible Man lie in wait to seek their vengeance.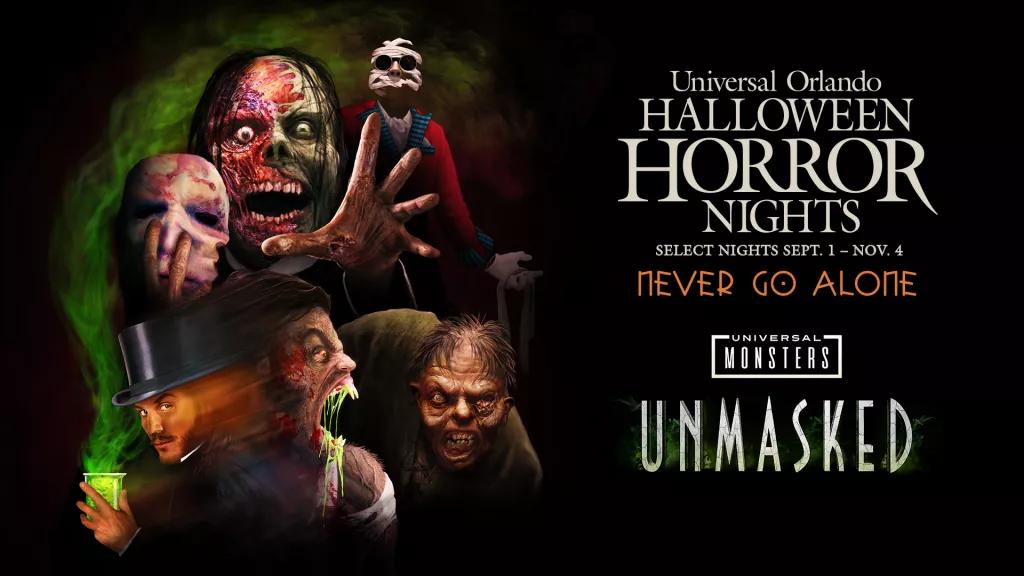 Dr Oddfellow: Twisted Origins 
From grotesquely distorted animals to freakish fiends, you won't be able to resist the menacing menagerie of twisted oddities in Dr Goodfellow's creepy caravan… but be warned! There's a heavy price to pay to enter this exhibition, as souls feed his immortal power.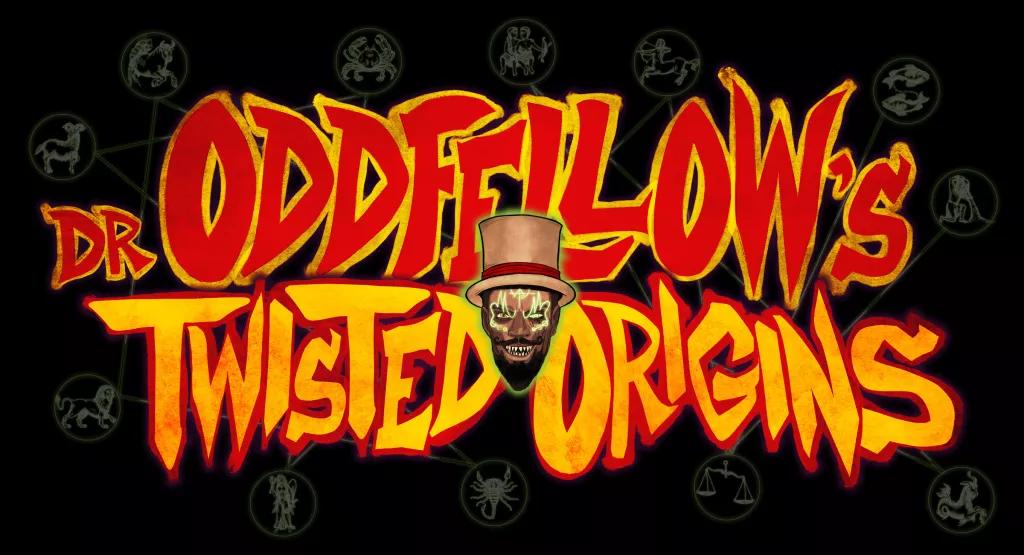 Dueling Dragons: Choose Thy Fate 
If the name of this haunted house sounds familiar, that's because Dueling Dragons was once a roller coaster at Universal's Islands of Adventure (becoming Dragon Challenge when The Wizarding World of Harry Potter opened in 2010) featuring two dueling tracks of fire and ice. Taking inspiration from this now-closed attraction, the haunted house will see guests caught in the middle of a battle between two dragons, where they must choose a path and a victor… but you never know who will win.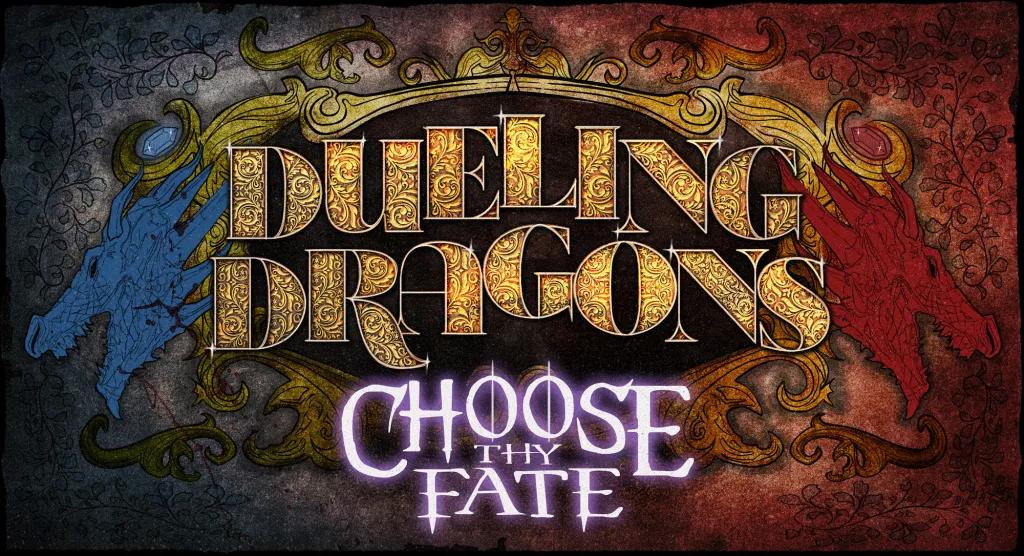 YETI: Campground Kills 
In this 1950s campground, there are yetis running rampant, ready to tear apart anything in their way, including campers and rangers. Guests must flee through the campground into cabins, a bait shack, and even the outhouse to make it to the ranger tower before it's too late.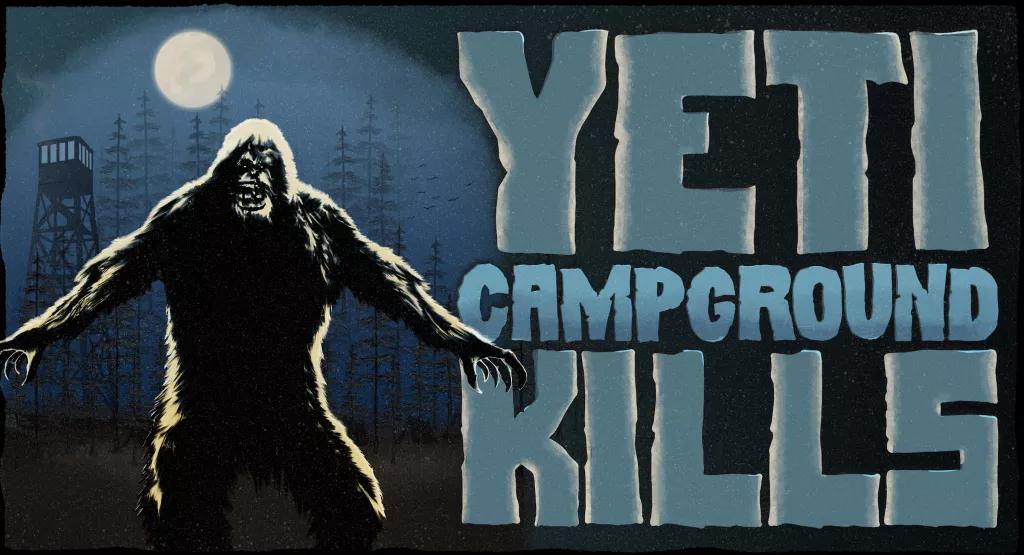 The Darkest Deal 
For Pinestraw Spruce, a blues musician in the Mississippi Delta, fame must come with a price. After witnessing his big break, guests will see him dragged down to Hades by the diabolical entity known as The Collector. Why? Because he made a deal: his soul for musical glory. 
Bloodmoon: Dark Offerings
When colonial-era villagers begin to obsessively worship the moon, they take a blood moon rising at their fall festival as a sign that they must hunt down any non-followers within their village. As they begin their mission to gather body parts for a grisly sacrifice, guests will need to find their way out of this haunted house intact!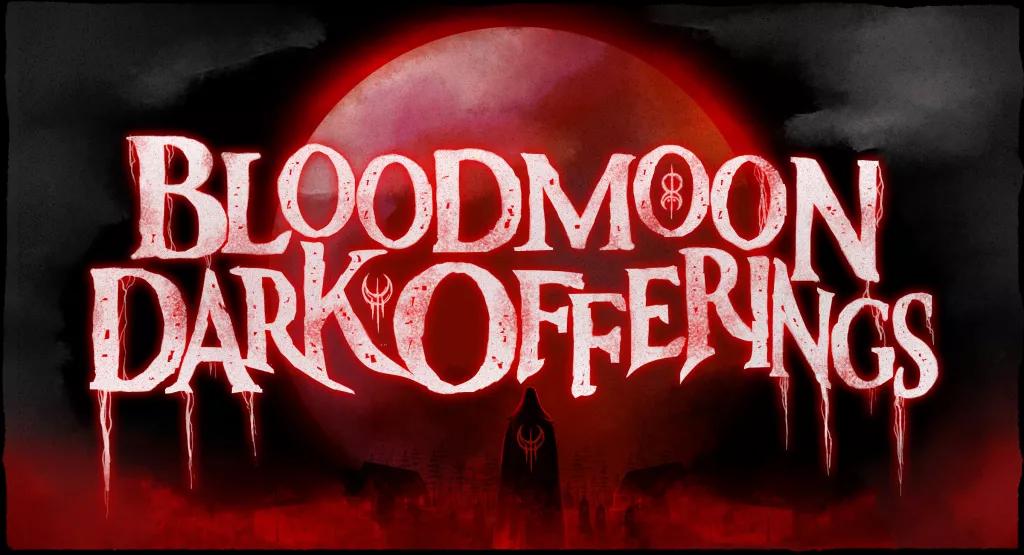 Halloween Horror Nights 2023 Scare Zones 
Don't think you're safe from the scares when you're not in one of the haunted houses! With five unnerving scare zones filling the streets of Universal Studios Florida, you'll have to make your way through hordes of scare actors and spooky scenes as you head from one attraction to another. 
This year, all five of the scare zones have been taken over by Dr Oddfellow, bringing you face-to-face with vicious jungle creatures, bloodthirsty vampires and more in: 
Dr Oddfellow's Collection of Horror 
Dark Zodiac
Jungle of Doom: Expedition Horror 
Vamp '69: Summer of Blood 
Shipyard 32: Horrors Unhinged 
Halloween Horror Nights 2023 Live Entertainment 
If you need a break from walking through haunted houses and scare zones, you can sit back and relax (as much as it's possible to relax at Halloween Horror Nights!) by watching the all-new stage show Nightmare Fuel Revenge Dream. This year it's time for a new dreamer to confront the creature that's been turning their dreams into nightmares.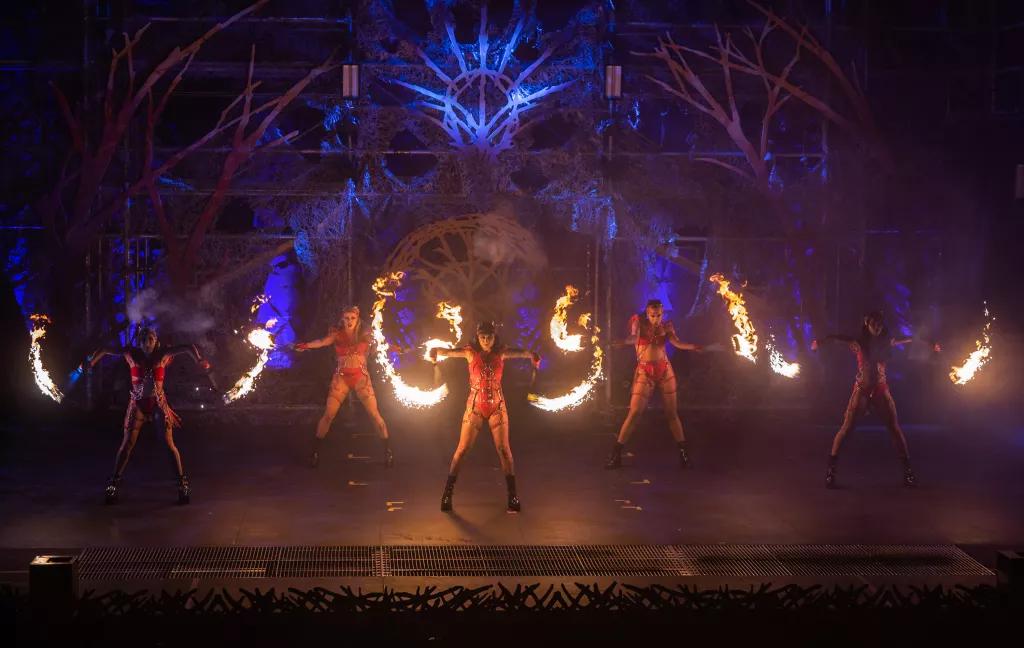 Halloween Horror Nights 2023 Rides and Attractions 
Can't get enough of all the rides that Universal Studios Florida has to offer? If you haven't done enough screaming in the haunted houses you can do a bit more on the following attractions that are all open throughout the event: 
Revenge of the Mummy 
The Wizarding World of Harry Potter - Diagon Alley 
MEN IN BLACK - Alien Attack 
TRANSFORMERS: The Ride - 3D
Hollywood Rip Ride Rockit
If you decide to venture into Diagon Alley during Halloween Horror Nights, keep an eye out for Death Eaters as these devoted followers of Voldemort will be roaming The Wizarding World of Harry Potter for the first time ever, looking to find others willing to show loyalty to the Dark Lord's cause. 
Halloween Horror Nights 2023 Food and Beverage Offerings 
You're sure to work up a serious appetite with all these scares, so you'll want to stop to check out some of the themed food and beverage items available exclusively during Halloween Horror Nights. This year's monstrous menu includes savoury snacks like Cordyceps Corndogs and the Peanut Blooder Burger, and sweet treats like the Sour Apple Pie Funnel Fries and Bloody Snowballs. 
Halloween Horror Nights 2023 Merchandise
From Hellfire Club t-shirts to Chucky bucket hats, there's all kinds of merchandise on offer this year... and what better way to remember your time at Halloween Horror Nights than with some themed keepsakes? Take a look at some of the merchandise below: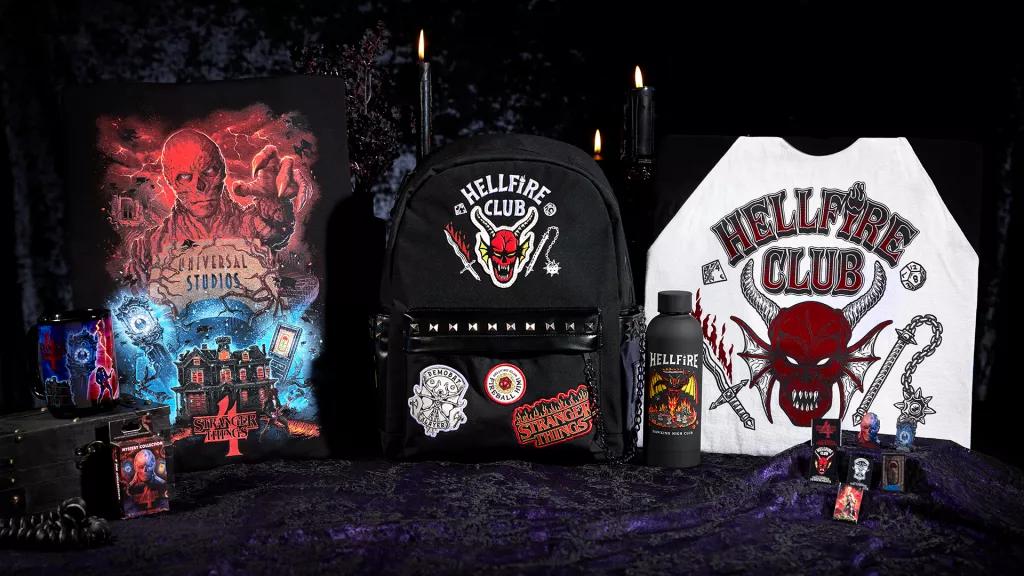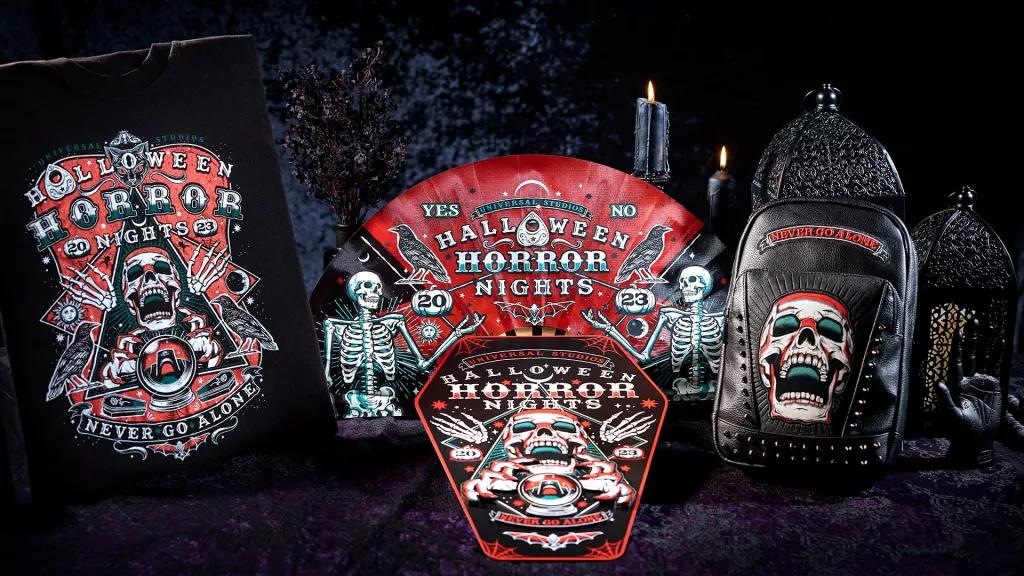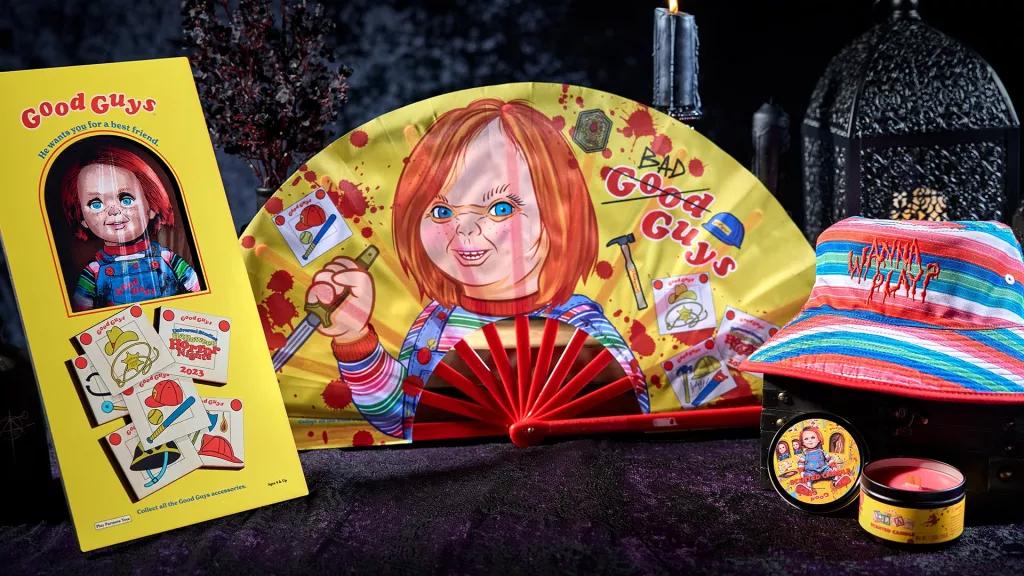 Halloween Experiences at the Universal Orlando Resort Hotels 
Guests of the Universal Orlando Resort hotels can benefit from a priority entrance to Halloween Horror Nights (with a valid event admission ticket) but the frightful fun doesn't stop when you exit the parks. 
At Cabana Bay Beach Resort, you can visit the 'Chucky's Twisted Playground' photo illusion experience for five uniquely scary photo opportunities. If you're staying at Cabana Bay itself you'll get priority access, but it's available for guests staying at any of the resort hotels. There will also be a Universal Monsters Gallery of Legends photo opportunity in the lobby of all eight hotels - can you spot them all? 
Are you ready to book your tickets to Halloween Horror Nights 2023? The event is likely to sell out so book as soon as possible to avoid disappointment! 
*Named Best Halloween Event by Amusement Today's Golden Ticket Awards for 13 years (2006, 2008-2018, 2021).
Stranger Things:™/© Netflix. Used with permission. © 2023 Universal Studios. All Rights Reserved. © Universal City Studios LLC. All Rights Reserved.