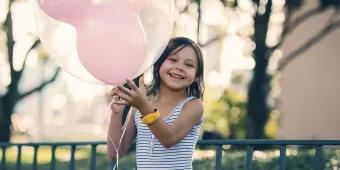 Memory Maker photo package is amazing as it will add happiness to your holiday
We show you how to use Disney's amazing Memory Maker photo package…
If you're travelling with tickets to the Walt Disney World Resort, you may already know that Memory Maker will be included with your adult Disney's Ultimate Ticket purchases! The package is worth $199 if purchased directly from the parks, so it's a huge added value and will definitely add happiness to your holiday!
Here's our guide to making the most of your Memory Maker package:
Do I need to do anything before I go?
Before you go, it is definitely worth setting up a My Disney Experience account, so you don't need to worry about it when you arrive. This also allows you to book Fastpass+ attractions and restaurant reservations 30 days in advance (or up to 60 if you are staying in a Disney Resort Hotel)! To do so, head to the My Disney Experience site. If you want more in-depth information about how Disney's Fastpass+  system works, click here.
How does it work?
Memory Maker gives you the opportunity to access dozens of professionally-taken photos of you and your family at the parks from your My Disney Experience account. You can relish in shots that only the magic of Disney can deliver – like a funny photo of you screaming as you fall down Splash Mountain,  with your favourite Disney Character or one of your family smiling in front of Cinderella Castle.
Photos can be taken at all PhotoPass points, which will automatically be synced up to your My Disney Experience account when you visit the attraction's Sales Center. Simply tap your MagicBand or card to the reader to attach your photos to your account.
The different types of photos and videos
Not only will  Memory Maker allow you to take photos of you and your family at rides like the Seven Dwarfs Mine Train, you can have magic shots and dining photos taken as well.
The magic shots amazingly can add Disney Characters and other funny surprises to your photos after they have been taken.
The dining photos are taken at select restaurants and Disney's professional photographers will capture the incredible moments you and your children get to meet your favourite Disney Characters.
The different tickets that come with Memory Maker
Memory Maker comes with a variety of different adult Disney' Ultimate Tickets, so whether your trip to Orlando is for just a week or for much longer, there is a ticket suited to your needs.
The 21 day Ultimate Ticket, 14 day Ultimate Ticket and Disney 7 day Ultimate Ticket all come with Memory Maker.
How can I view my photos?
As soon as the photos are linked to your account, you can view them on the Disney Photo Pass site and download an unlimited amount of photos to do with as you please! You can also forward them on to family and friends if you link up your accounts on the My Disney Experience website.
Once you have downloaded these photos, they are yours to keep and print without restriction. So don't panic, everything is taken care of and all those magical moments will be captured! Make sure to download them within 45 days however, as photos expire after this time.
Remember,  Memory Maker is included absolutely free with your adult Disney's Ultimate Ticket bookings!
Like this post? You might also like: