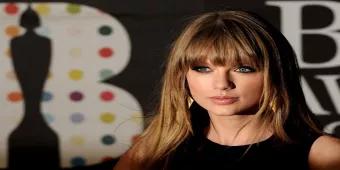 Taylor Swift and Ed Sheeran spend a day at the happiest on earth!
Earlier this week American singer-songwriter Taylor Swift and Brit born singer-songwriter Ed Sheeran spent a day at Walt Disney World together with their friends!
Earlier on this week award winning singer song writers Taylor Swift and Ed Sheeran spent the day at the happiest place on earth with their friends, taking a day out of their busy schedules to immerse themselves in the Disney magic. However, unlike many of the celebrity spottings we usually post on the Attraction Tickets Direct Latest News, where the celebrity is often posing with their families or with one of Disney's many characters, Taylor Swift and Ed Sheeran's picture, as you will notice is quite different. This picture was taken at Disney World's Hollywood Studios on one of the park's most thrilling rides, Rock n Roller Coaster. The picture reached social media via Taylor herself, as her Twitter fans will know, who tweeted the picture that was taken of herself with Ed and her friends on the the rollercoaster with a message that literally took the words right out of our mouths, 'Having the best day ever...Disney with my friends!' 
You can't help but have have the best day ever at Disney World, and the amazing thing is, no matter how many times you visit, the Disney magic would have it that your next visit will always be better than your last.
Check out Attraction Tickets Direct variety of Disney tickets so you too can have one of your best days ever!