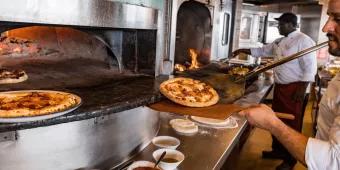 By AttractionTickets.com's Florida Experts, Susan and Simon Veness
Some of the very best restaurants in Orlando can be found inside Disney resorts
At the end of a busy day at the Walt Disney World theme parks, you're probably ready just to get back to your hotel or villa and chill out. But we have an alternative suggestion for you - head to the nearest Disney hotel for dinner. It may sound counter-intuitive after a long, busy day of theme park activity, and it is also counter to the advice we often give about not trying to "Do it all" on an Orlando holiday, but stay with us here, because we think a lot of UK visitors are missing out.
Disney hotels are a fabulous source of eye-catching invention and creativity, and they are worth seeing in their own right. They definitely add to the essential magic of Walt's vast vacation kingdom, and they are cool places to visit, both literally (when it's hot) and figuratively. They also offer a number of notable perks if you prefer to stay the Disney way, as highlighted in this recent AT.com blog.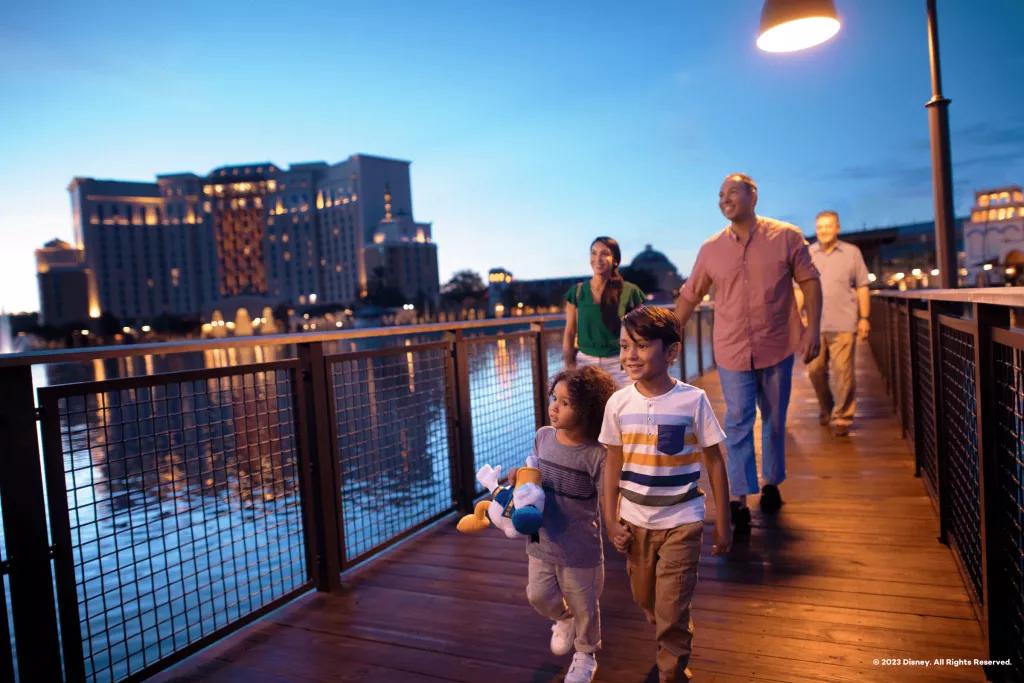 But here's the thing we still hear a lot, and it deserves a resounding and unequivocal response:
"Is it OK just to visit the Disney hotels, and can non-guests use the restaurants?"
In each case, the answer is a no-brainer, "Yes, you can!"
Not only is it perfectly fine to try out any of the 22 classic hotels, you will actually discover some of Orlando's best dining at places like The Grand Floridian, The Contemporary Resort and Coronado Springs Resort. And, after a day at the parks, there is definitely a chill-out factor to be enjoyed by stepping off the monorail into, say, the Polynesian or Contemporary Resorts, or the Disney Skyliner cable car at the Riviera or Caribbean Beach Resorts.
Just to start with, the theming is an absolute delight, and you won't usually encounter the queues as you do at the Magic Kingdom and other parks. There are also character dining experiences at each of the Contemporary, Polynesian, Beach Club, Wilderness Lodge and Riviera resorts, all of which offer a slightly less frenzied version of the character experience than the theme parks.
If that is the outline, then the detail is even more impressive, including as it does some of the best "special occasion" and speciality dining in the Central Florida area. Even the humble Fort Wilderness Resort has a couple of neat possibilities that add to the whole Disney ambiance.
So, with all that in mind here is the essential guide to Disney hotel dining:
Animal Kingdom Lodge: This is where you'll find Jiko, with a creative new world fusion of African, Indian and Mediterranean cuisines that features flavours you simply won't find anywhere else, as well as a superb wine list. Sanaa has similar African-Asian influences, but with more accent on Indian food and a couple of great curries, all with a view over the animal savanna. Boma is the ideal buffet choice, with a fabulous array of different dishes, both exotic and more familiar, and it's a great opportunity to sample more unusual offerings.
Contemporary Resort: The Michelin-commended California Grill is the classic high-rise dining experience here, with spectacular Pacific-coast flavours, including superb sushi and a new three-course tasting menu for $89/person, while Steakhouse 71, which opened in 2021, offers a casual setting for all-day dining but with an upscale dinner menu and signature cocktails. This is also the home of Chef Mickey's, the timeless character dining meal with Mickey and Co.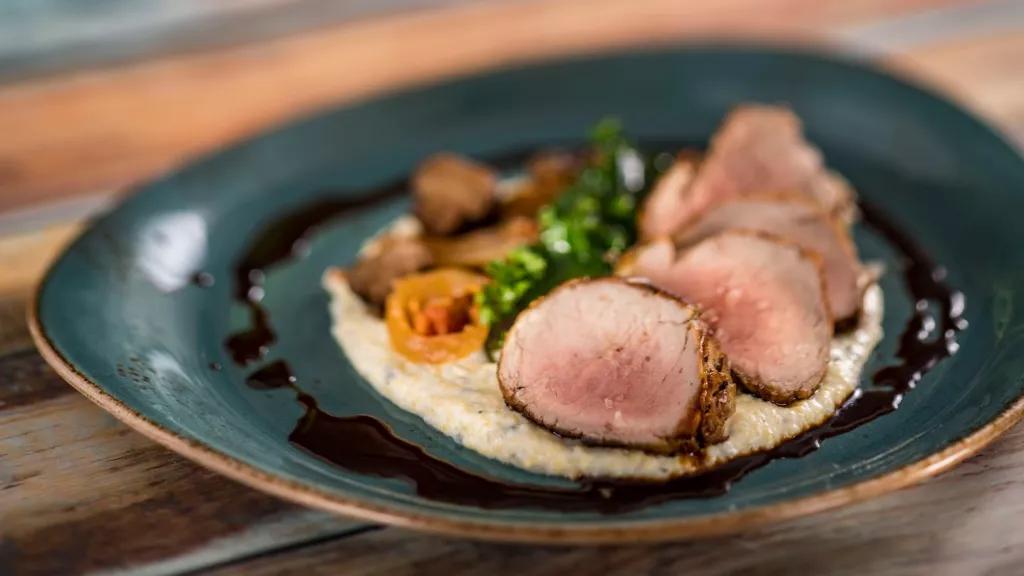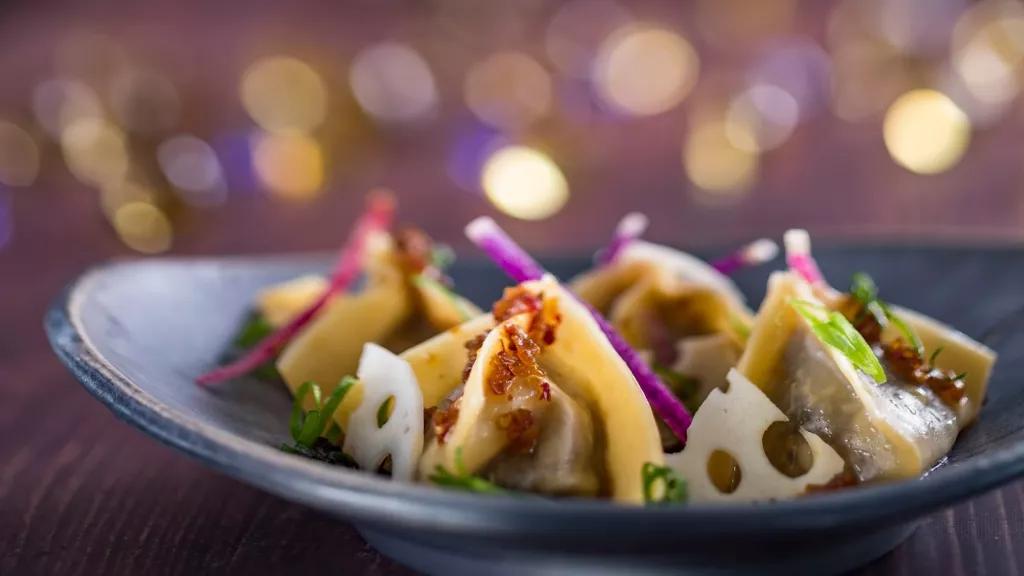 Disney's Boardwalk Inn: This is a spectacular dining choice, with three contrasting options for dinner. There is wonderful seafood on offer at the Flying Fish, with eye-catching décor and a superb cocktail lounge, as well as Italian classics at Trattoria al Forno, with regional specialities like Parmigiana di Pollo and Pettini di Mare, plus great desserts and an all-Italian wine list. Big River Grille is an excellent brewpub for a more casual experience.
Grand Floridian Resort & Spa: Disney's flagship hotel features the first-class seafood and gorgeous waterfront setting of Narcoossee's, which is a real special-occasion choice, and the fine Mediterranean-infused dining of Citricos, both of which are Michelin-commended, while Victoria & Albert's is Disney's crème-de-la-crème, a superb gourmet experience with white-glove service and New American cuisine.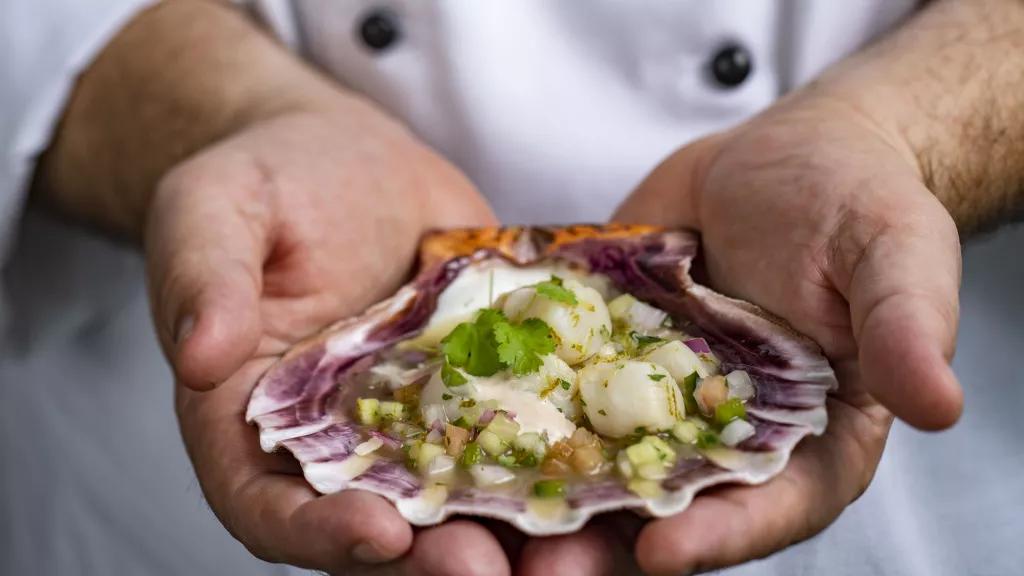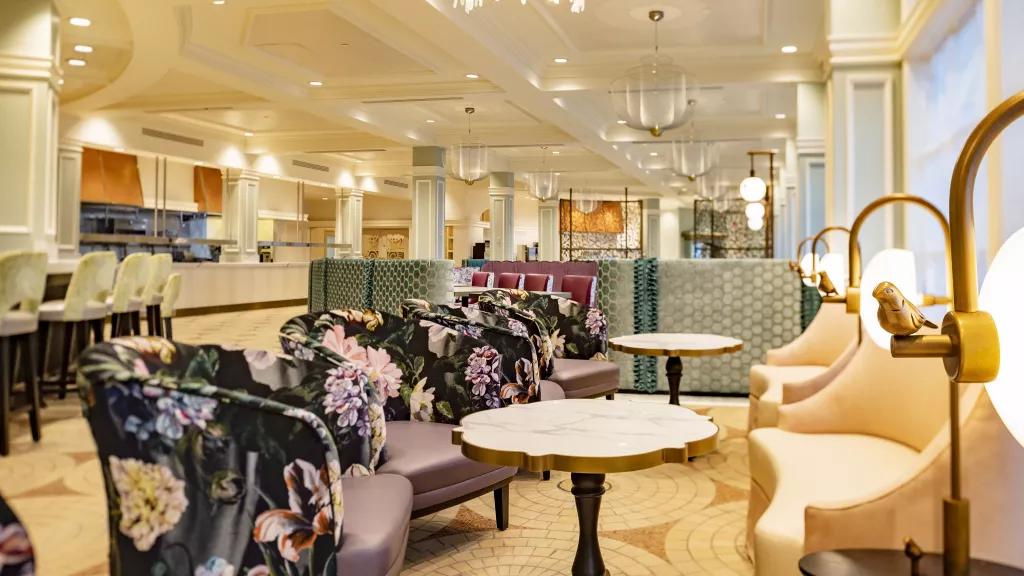 Polynesian Village Resort: Get ready for a South Seas dining experience at 'Ohana, where food is served family-style, with large plates for the whole table, and as much as you can eat. Then there's Kona Café, with a Polynesian and Asian-tinged menu but a more sophisticated vibe.
Riviera Resort: Atop the latest Disney Vacation Club resort (but also open to non-DVC guests), Topolino's Terrace is a refined venture into French and Italian riviera cuisines, with a classic retro vibe and decadent steak, seafood and pasta dishes. It's also home to the Flavors of the Riviera character breakfast, which is one of the best in Walt Disney World, in our opinion.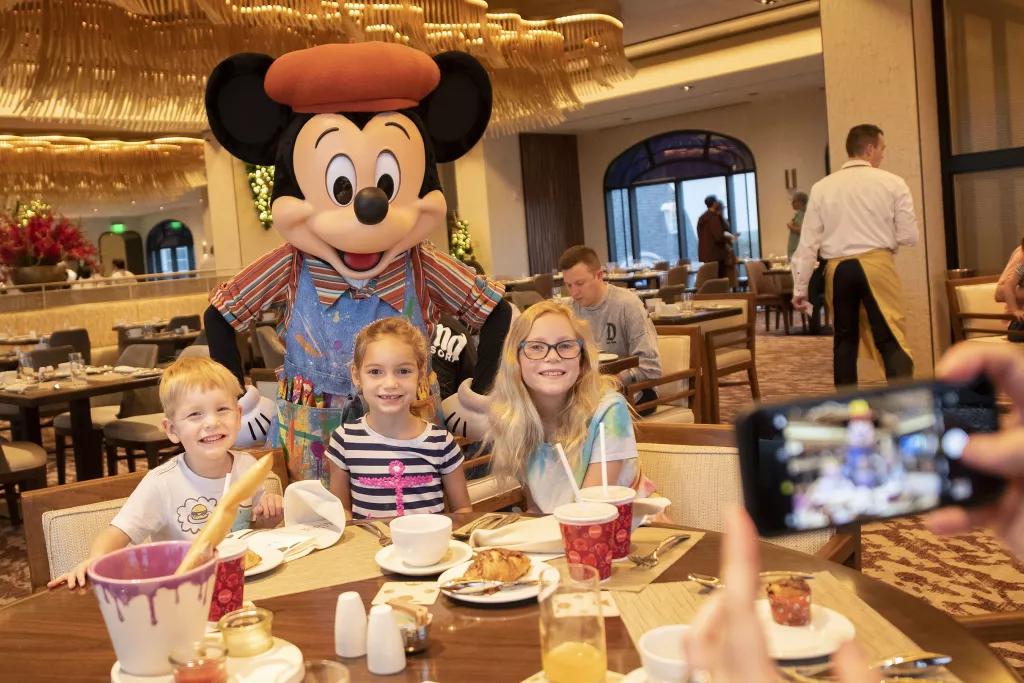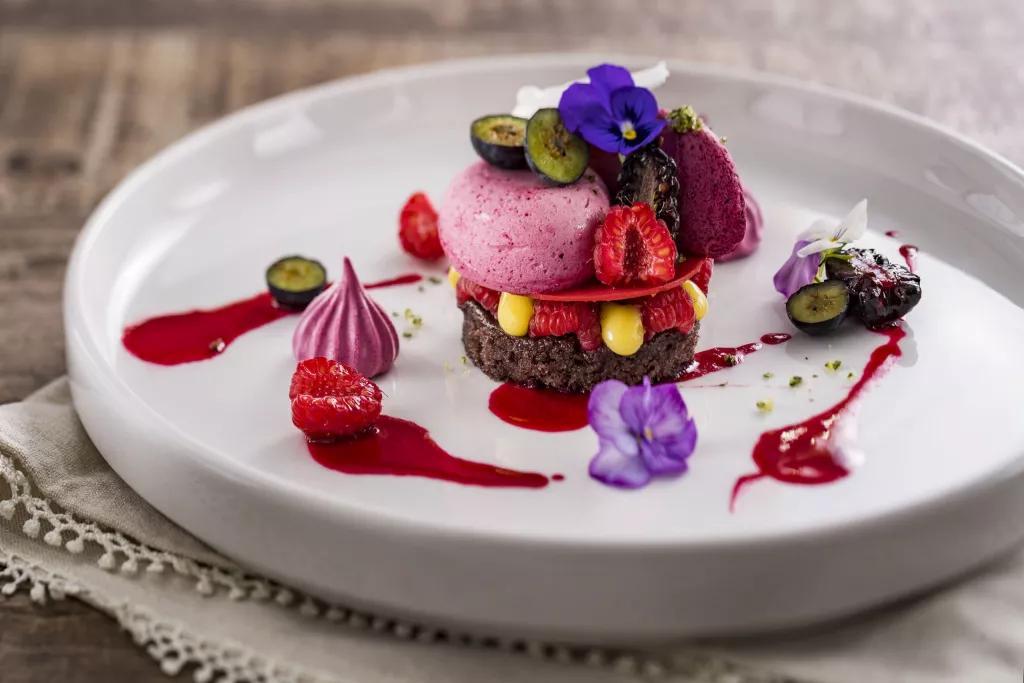 Swan, Dolphin and Swan Reserve: The trio of elegant resorts next to The Boardwalk aren't Disney owned but they do conform to the same standards, hence you get the elegant supper-club style of Shula's Steakhouse; classic Italian design of Il Mulino, an upmarket New York trattoria with lashings of refinement; the excellent sushi at Kimonos; and the sumptuous seafood of Todd English's Bluezoo, which is worth coming in for on its own. Plus there is now the new Swan Reserve resort, featuring the succulent Mediterranean flavours of Amare.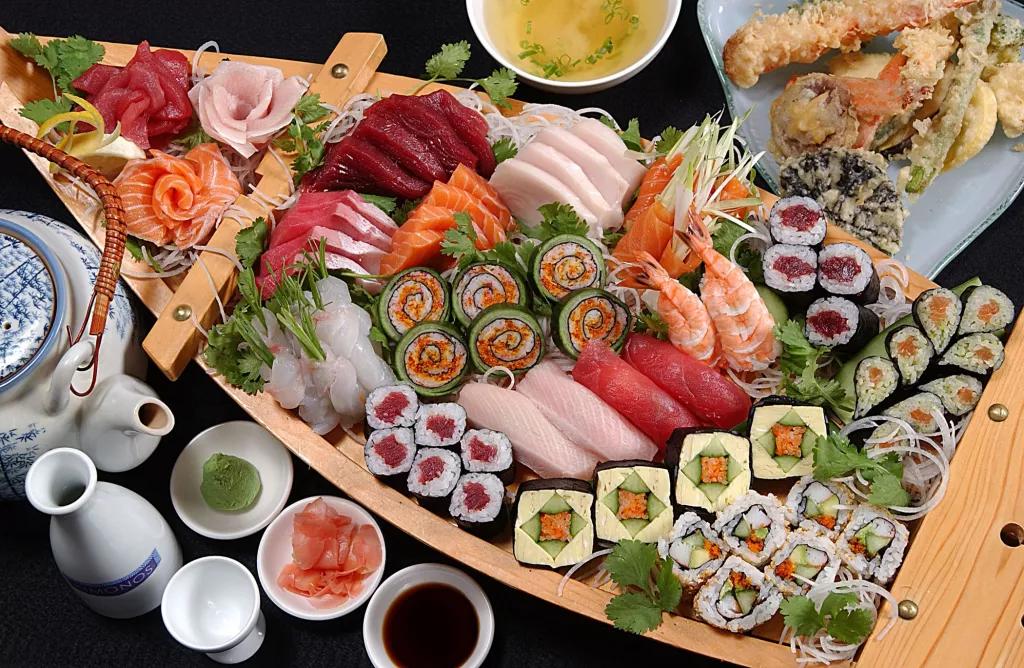 Wilderness Lodge: Another memorable fine-dining experience is on offer at Artist Point, where steaks and seafood are superbly cooked and presented in elegant surroundings with a Pacific North-West culinary touch. Alternatively, seek out the lively Whispering Canyon Café, a notably child-friendly restaurant where the food has an Old West vibe and is served family-style.
Yacht Club & Beach Club: Lovers of great steaks should beat a path to the Yachtsman Steakhouse, where utterly delicious cuts of meat are the order of the day, as well as fine seafood and gracious service. It's not cheap but the quality is unarguable. Then there is Cape May Café, themed like a New England beachfront and with quality seafood to match, served buffet style. This is also the home of the resort's fine character breakfast, where the Salted Caramel Beach Buns are famous with Disney fans.
Other one-off gems worth noting are at the Caribbean Beach Resort, where Sebastian's Bistro serves up American favourites with a Caribbean twist; Port Orleans Riverside, with the eye-catching Boatwrights offering tastes of Louisiana, including jambalaya and catfish in its heavily themed interior; and the Coronado Springs Resort.
Now, this latter has quietly become one of Disney's prime venues for an evening meal, and the choice is genuinely surprising for one of the so-called Moderate resorts. Not only is the general quality well above average, it also features another top-notch restaurant that has earned a Michelin Guide recommendation with the advent of fab rooftop option Toledo – Tapas, Steak & Seafood. Then there is the Mexican style of the Maya Grill, open-air lakeside location Three Bridges Bar & Grill and the casual ambiance of Rix Sports Bar & Grill.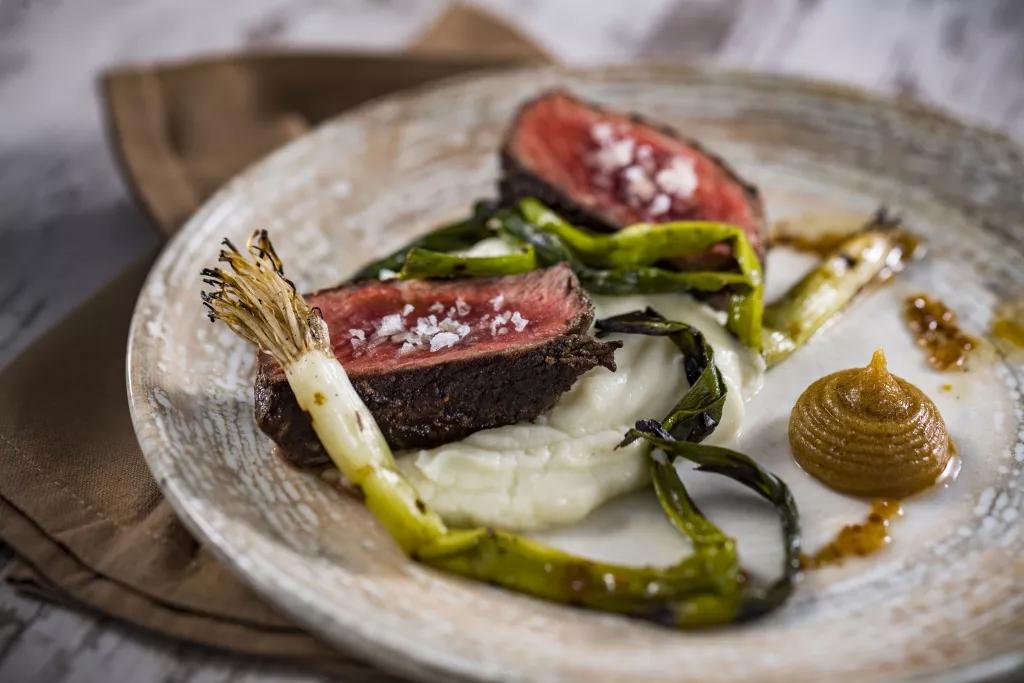 Looking for more? The superb Four Seasons Orlando inside Walt Disney World boasts the Michelin star-rated rooftop splendour of Capa Steakhouse & Bar and Michelin recommended Italian regional specialities of Ravello.
And, for those special occasions, be they birthdays, anniversaries or just a chance to splurge, we think you can't go wrong with this Top 10:
1. Jiko
2. Capa
3. Bluezoo
4. Victoria & Albert's
5. California Grill
6. Toledo - Tapas Steak & Seafood
7. Shula's Steakhouse
8. Narcoossee's
9. Yachtsman Steakhouse
10. Sanaa
Have you tried any Walt Disney World resort dining? Tell us your experiences on the friendly ATD forums, our Community Facebook page, on Twitter or Instagram.