Celebrating 30 years of magic
The festivities will shine on until 30th September 2023
April 12th 2022 marked 30 years since the opening of Disneyland® Paris, with guests being invited to join Mickey, Minnie, and all of their friends to dream bigger and laugh louder than ever before. 
So what can you expect from a visit to Disneyland® Paris during the 30th Anniversary season's Grand Finale? From fireworks to food, here's everything we know about the festivities and beyond! 
Grand Finale 
Although the anniversary year technically ends on April 12th, the celebrations will be shining on until September 30th, so there's still plenty of time to experience all the magic, with even more still to come! 
As part of the Grand Finale, the fan-favourite nighttime spectacular Disney Dreams® will be returning to Disneyland® Park on April 12th, bringing to life characters such as Peter Pan, Rapunzel, Merida and Simba on Sleeping Beauty Castle through fireworks, projections and fountains. And prepare for even more epicness in Walt Disney Studios® Park, where the first-ever daily MARVEL drone show - Avengers: Power The Night - will take place from 28th January to 8th May. You won't want to miss seeing some of Earth's Mightiest Heroes like you've never seen them before!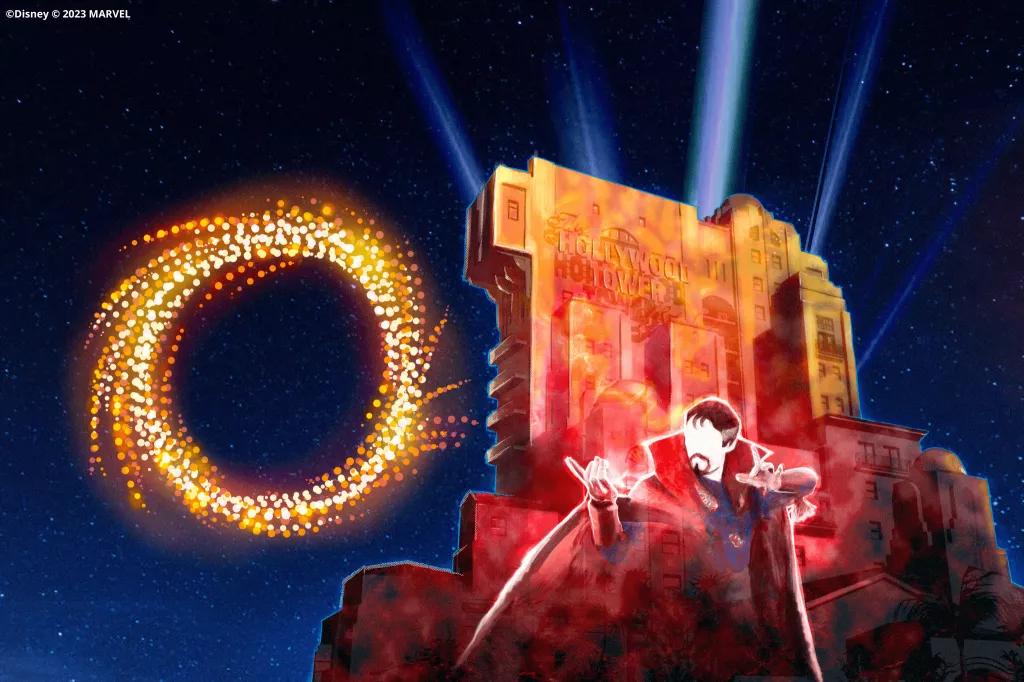 The classic attraction "it's a small world" will soon return this spring after an extensive refurbishment, and this summer will see the debut of the brand-new Pixar stage show.
Brand New Shows 
At the heart of the 30th Anniversary festivities is an all-new show that takes place right in front of Sleeping Beauty Castle called Dream… and Shine Brighter! Featuring more than 30 iconic Disney Characters, colourful floats and a very catchy original song, the show has been inspired by three themes - the power of laughter, dreams and passion. Dream... and Shine Brighter takes place several times a day, so you'll have plenty of opportunities to see your favourites dressed in their iridescent best.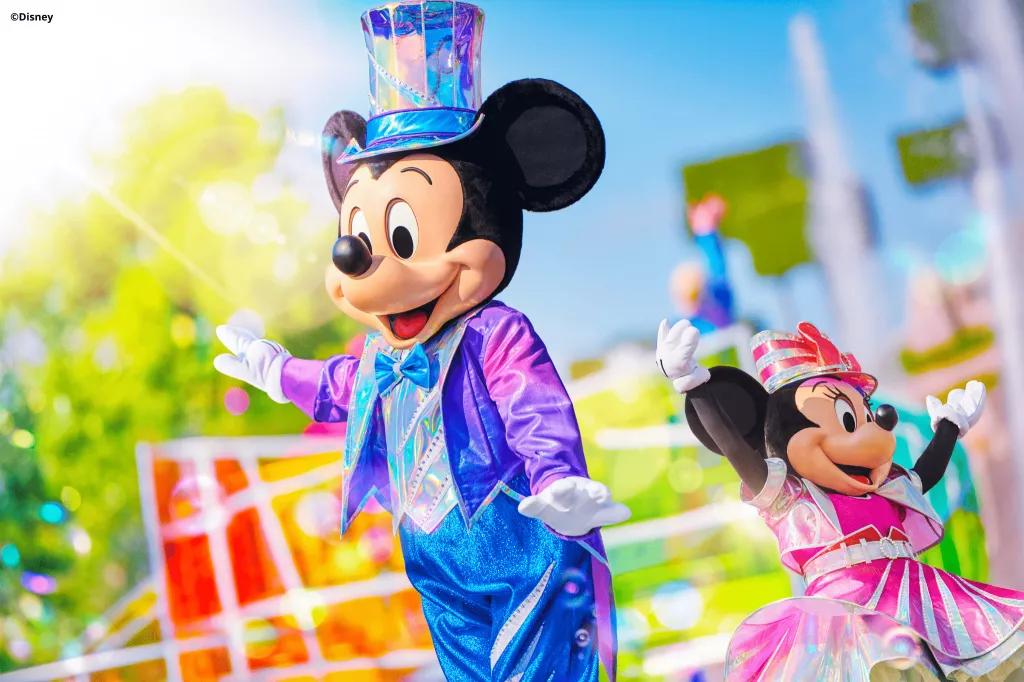 A groundbreaking new nighttime preshow also made its debut for the 30th Anniversary, taking place every night. Disney D-Light uses everything from projections, lasers and water jets through to synchronised drone choreography to bring some extra magic to Sleeping Beauty Castle each evening.
Gardens of Wonder 
Disneyland® Park has been decorated from top to bottom with iridescent blues and purples, but the Gardens of Wonder art piece is arguably the star of the show when it comes to decorations. 30 original sculptures have been created, one for every year the park has been open, across 10 themed gardens that celebrate nature, local craftsmanship, and the Disney Characters we all know and love. 
See how many familiar faces you can spot in these abstract works of art!
Exclusive food and merchandise
Whether you're dining at a quick-service restaurant, table-service restaurant or all-you-can-eat buffet, you'll be able to fill your plate with all manner of delicious anniversary treats. Savoury waffles and mashed potatoes, a vegan panini, cupcakes and macarons are just some of the culinary delights now on the menu, as well as cocktails such as the 'Happy Birthday Cocktail' and the 'Magic Flute'. 
For anyone wanting to take a piece of the celebrations home with them, more than 350 pieces of official merchandise have also been designed to complement the anniversary season, including clothes, plushes, accessories, home decor and more!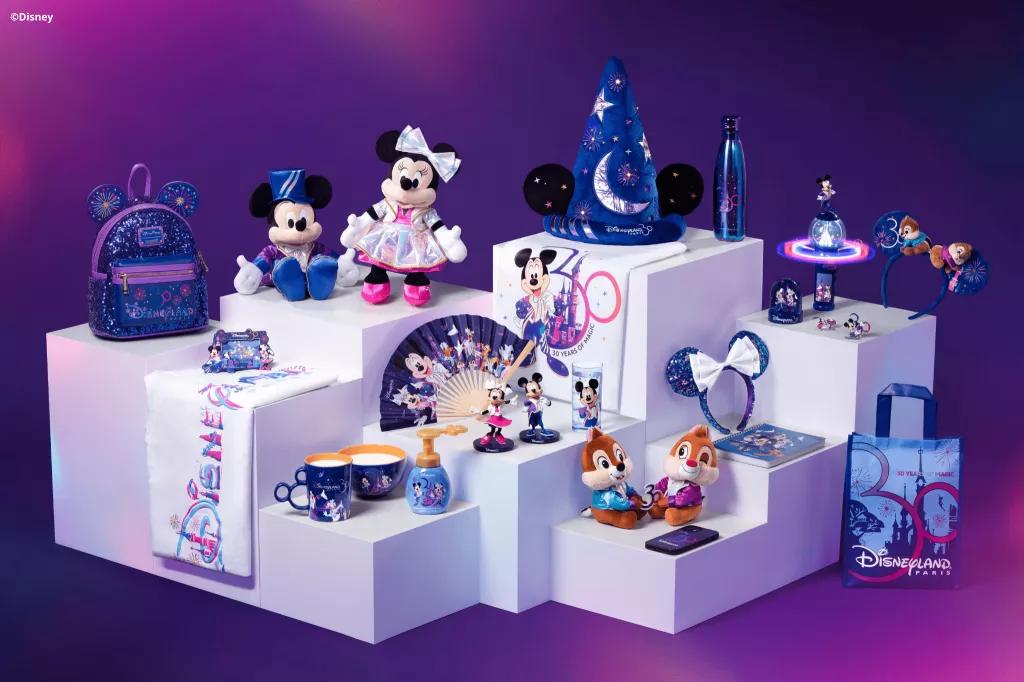 Beyond the anniversary
2022 was a big year for Disneyland® Paris, and not just because of the 30th anniversary. Not only did we see the return of Disney Stars on Parade and Mickey and the Magician, but the opening of Marvel Avengers Campus at Walt Disney Studios® Park brought the Marvel universe to life with incredible attractions, restaurants and shows. 
Want to experience the 30th Anniversary at Disneyland® Paris before September 30th? Book your hotel and ticket package, including Eurostar transport, today to experience this magical celebration with the lowest price guaranteed. What's more, you'll get up to €50 Disney Spending Money and 10 free holiday photo prints when booking with AttractionTickets.com.