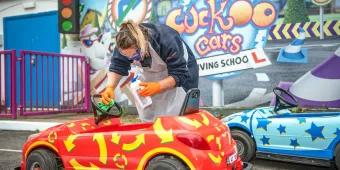 Our favourite UK theme park and attractions have now re-opened! And we couldn't be more excited.
Get ready to enjoy the ultimate UK summer with our pick of the best family attractions. 
This summer is looking set to be one of the best yet, with an array of attractions already opening their gates once more to eager families. Featuring some of the best days out for kids of all ages, here's our list of the top 6 family attractions in the UK.
London Zoo
Tap into your wild side and get closer to some of your favourite furry friends, with a visit to London Zoo. 
Housed in the beautiful Regent's Park, here you'll find a collection of over 755 species of animals, including some of the hairiest, scariest, tallest and smallest animals in the world. 
Animal Adventure 
London Zoo's brand new Animal Adventure zone is perfect for budding young adventurers, taking them on a journey of discovery to meet a range of surprising creatures - from mongooses to meerkats. 
This section features low barriers, meaning smaller visitors can get right up close to the action. There's also daily talks that detail some of nature's most epic journeys. 
Animal Adventure also has a new play area including a water splash zone too, making it the ultimate zoo experience for kids. Adults, don't worry, you'll be well-catered for as well - there's a catering kiosk offering hot drinks, snacks, and other delights. 
The Tiger Territory 
A landmark exhibit at ZSL London Zoo, these immersive and interactive exhibits allow visitors to get even closer to these impressive animals. Explore the world of the mighty Sumatran Tiger - something you won't forget in a hurry! 
There's so much more to do at London Zoo, including Meet the Monkeys, seeing the wide range of tropical birds at the Blackburn Pavilion, heading to the heart of South America in the Rainforest Lookout, the Owl Emporium, and more! The zoo is reading and waiting to entertain your family this spring and summer. 
Kew Gardens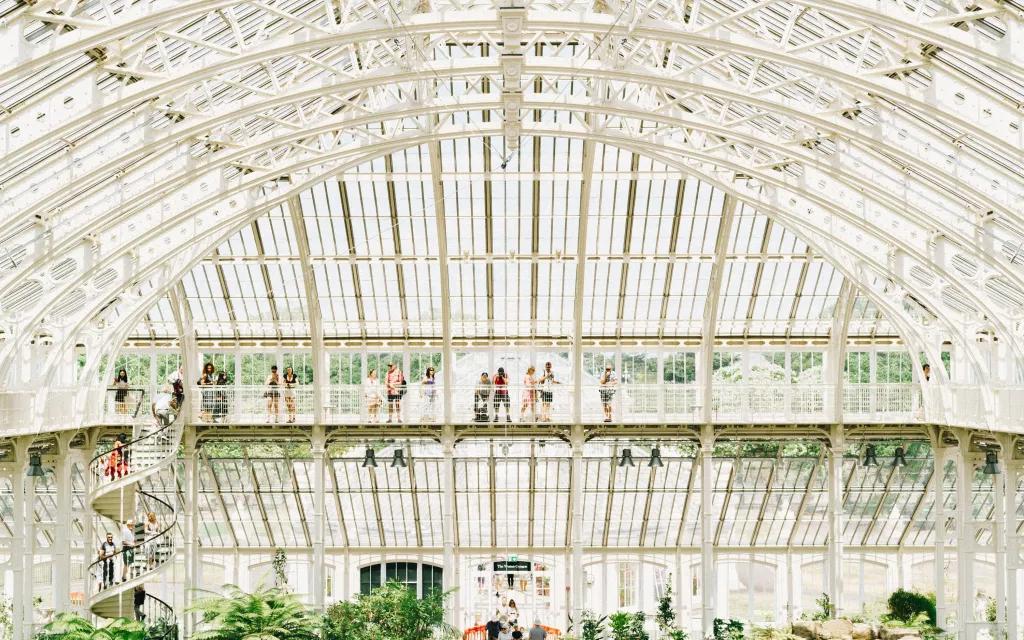 The beautiful Kew Gardens is a fantastic place to enjoy with children. Located just outside the hustle and bustle of central London, this magical paradise is home to over 14,000 trees and many more plant species. 
READ MORE: Top Things to Do at Kew Gardens with Kids 
The Children's Garden 
Recently opened, the Children's Garden has been specially designed with little visitors in mind. Spread over an area the size of 40 tennis courts, there's plenty of space for kids to run wild and explore the natural world. There's even a 4m high canopy walk wrapped around a 200-year-old Oak tree. 
Step into the four distinct areas - Earth Garden, Air Garden, Sun Garden and Water Garden - and have fun in the splash pool, hammocks, bamboo tunnel, and unique candy floss grass! 
Treetop Walkway 
Get closer to nature's most impressive trees - the Treetop Walkway towers a huge 18 metres above Kew Gardens, meaning you and your family can experience nature on a whole different scale. These amazing views are not to be missed!  Afterwards, head down into the ground to the Rhizotron, an underground lab constructed to study the soil of the area. The perfect place for your little ones to learn and play. 
Other spectacular things to do with your family at Kew Gardens include visiting the Kitchen Garden, where you'll find a range of edible plants and produce; enjoying a family picnic across the grounds; and so much more! 
Shrek's Adventure London 
This truly unique and bonkers experience is a fun family adventure that is sure to leave you laughing! You'll join the search to find Shrek as you journey through Far Far Away as stars of the show. 
Begin the journey by boarding a magical flying 4D bus to Far Far Away, and visit Cinderella in Shrek's swamp, run into Puss in Boots, rescue Pinnochio from the wheel of torture and cook up a spell with the Muffin Man. 
In order for Shrek to make it home safely, you'll have to collect all the special ingredients you find along the way! 
This adventure takes the form of 12 fairytale themed live shows, with actors, storytelling, special effects, and amazing DreamWorks animation which allows you to see, hear, touch and even smell the cheekiness. 
Open year round, Shrek's Adventure London is conveniently located on the South Bank of the River Thames, underneath the London Eye. The whole experience takes around 60 - 75 minutes.
You can experience Shrek's Adventure London alongside a host of other London attractions, including Madame Tussauds and the London Eye. Shrek's Adventure London is also included in Merlin's Magical London Pass. 
Warwick Castle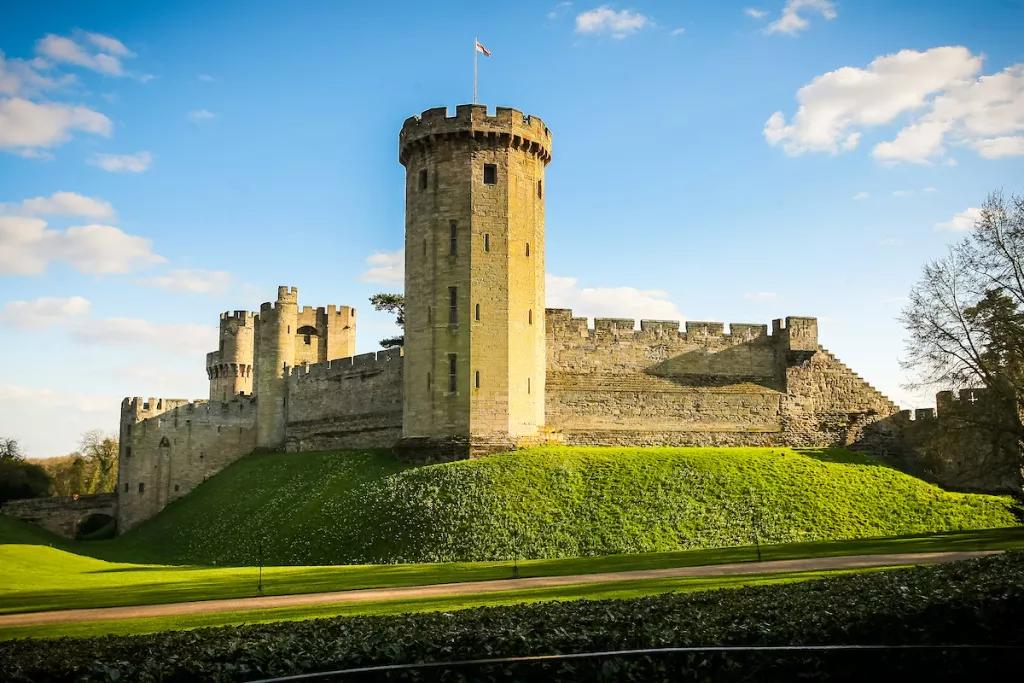 Warwick Castle is one of the most exciting historical locations in Europe. Grab your ticket and experience 1,100 years of British history in one of the country's finest medieval fortresses.
A day out at Warwick Castle is a fantastic way for your family to learn more about the people and history of the area. The spectacular shows and attractions, spellbinding storytelling and exhilarating year-round experiences help bring history to life, something that people of all ages will enjoy. 
Horrible Histories Maze
Shakespeare's England is the backdrop for the UK's first ever Horrible Histories Maze, where you can experience the foulest and funnest parts of medieval history. 
The Falconer's Quest 
Warwick Castle is also home to the UK's largest bird of prey show, featuring up to 60 magnificent birds, which soar across the skies in a dynamic display of aerial acrobatics. There's also a new viewing platform, for an even more immersive experience. 
Brand new for 2021 at Warwick Castle is the 3D interactive trail starring Zog the lovable dragon. Become a fully-fledged Dragon and learn all the skills needed on this fun activity trail. Children will collect a stamp at every task, as Zog helps them to master the essential dragon arts, including flying, roaring and breathing fire. Your little ones will fly high (without leaving the ground) and test out some fearsome roars, as well as learning to capture to princess. Available every day from April 12th - September 5th, the trail is included with the prize of your Warwick Castle ticket. 
There's also loads more to discover at Warwick Castle, including bow and arrow demonstrations, the world's largest working catapult, and much more! 
SEA LIFE London Aquarium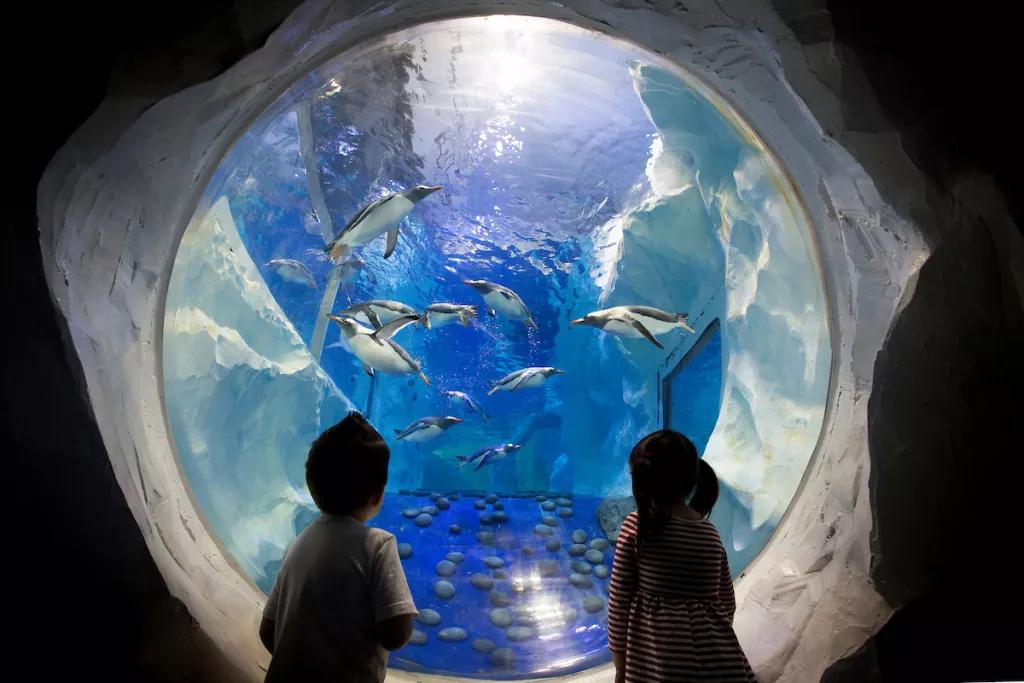 It's time to head underwater and experience the magnificent encounters of the deep, at SEA LIFE London Aquarium. The ultimate fun and educational family day out, there's so much to discover at this top-rated London attraction. 
There's over 7000 marine creatures at SEA LIFE London, allowing you to brave the depths of the Pacific, trek through the Amazon Rainforest, and explore the Polar Antarctic all in the same day! 
Your kids will love the Rockpool Explorer Zone, where they can touch a variety of sea creatures, including star fish and Sea Anemones. The Shark Reef Encounter allows you to see these spectacular predators up close - walk through the glass ocean tunnel and feel you are in the depths of the ocean. 
The world's cutest animal (the penguin of course!) can be seen at SEA LIFE London Aquarium's Polar Adventure, when you experience life with a Gentoo Penguin Colony. 
There's so much more to experience at SEA LIFE London, including the UK's largest living coral reef, rays at the beautiful ray lagoon, and gliding alongside sea turtles at the Open Ocean exhibit. Prepare to be amazed!
Alton Towers Resort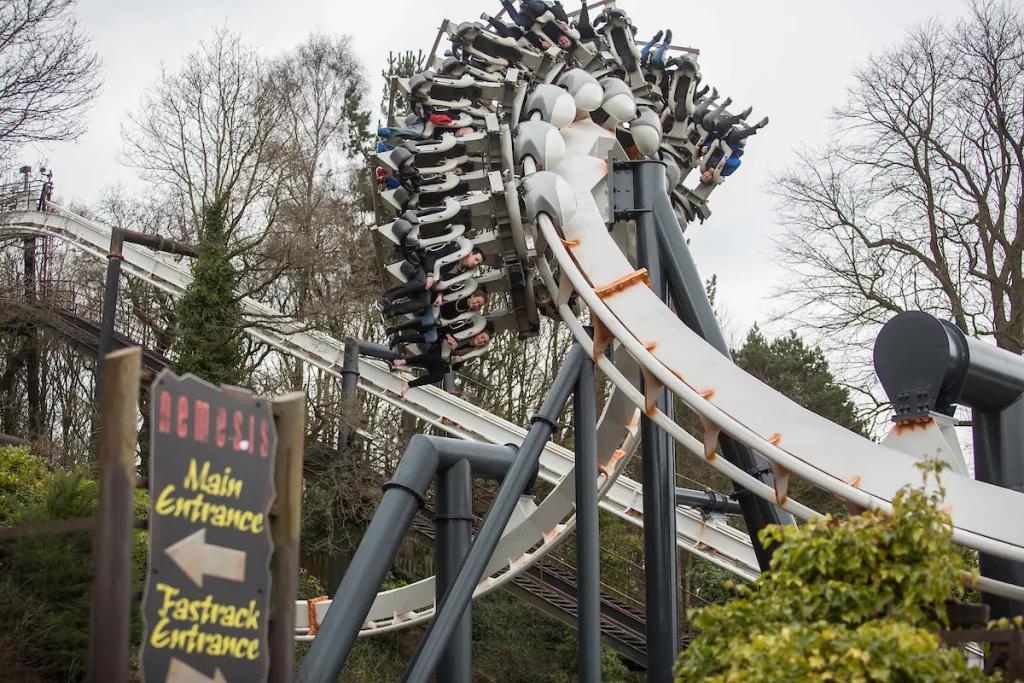 Perfect for kids of all ages and ideal for families, Alton Towers Resort is one of the most popular theme parks in the UK for a reason. 
There's ground-breaking roller coasters, as well as other rides, attractions and live shows, making it the perfect all-round experience - and a great day out!
Some of our favourite Alton Towers attractions include:
Wicker Man - the UK's latest wooden roller coaster experience, ideal for thrill seekers!
The Smiler - with 14 loops, this is another ride not for the faint-hearted
Galactica - experience space travel to another dimension in this virtual reality roller coaster
For little ones, there's also the brilliant CBeebies Land, which features a range of kid-friendly attractions that are a great introduction to their first theme park experience. In the Peter Rabbit Hippity Hop ride sees the much-loved bunny join his friends in a wonderful themed ride. 
Meanwhile, a musical extravaganza featuring Tinky-Winky, Dipsy, Laa-Laa, and Po is taking place, when the group perform in their new show Teletubbies Big Band Live Show! 
Thorpe Park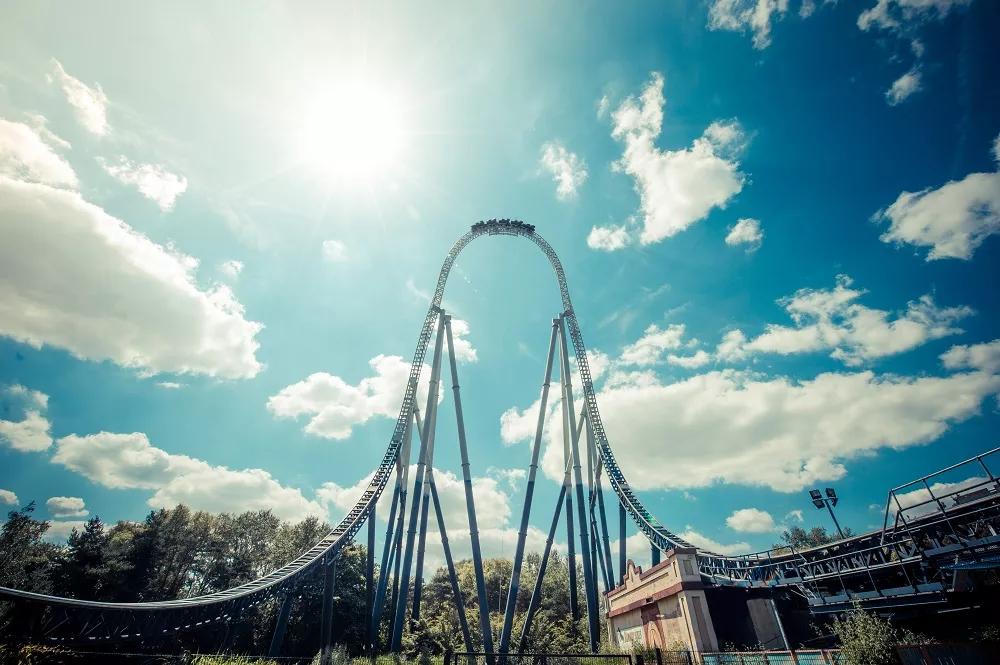 A great day out for families with teenagers, Thorpe Park is home to some of the biggest, most extreme rides in the UK. 
As well as famous favourites, such as the epic Stealth and Europe's tallest water ride, Tidal Wave, there is also an exciting new addition to look forward to this spring.
Inspired by the hit series, get ready for the world's Black Mirror inspired live event - Black Mirror Labyrinth. 
This twisted, sensory-defying maze puts guests in the heart of the thrilling Black Mirror world, as you're invited to playtest the labyrinth. 
Chessington World of Adventures Resort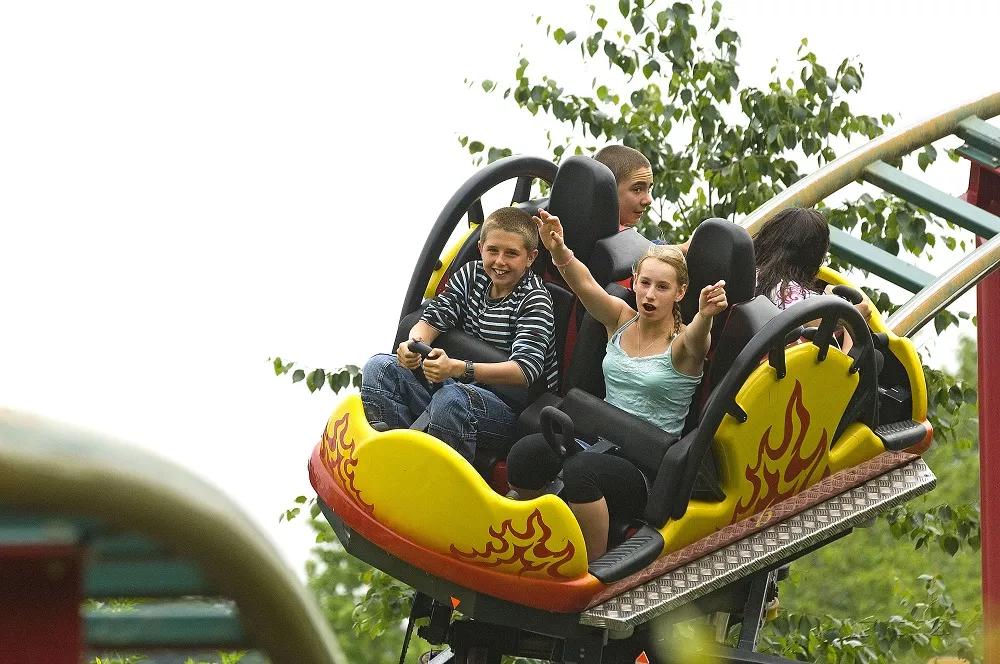 A theme park and zoo, Chessington is the ultimate day out for family and friends. 
Inspired by the animal kingdom, some of our favourite rides include:
Dragon's Fury - a dizzying rollercoaster
Tiger Rock - an exhilarating log flume ride
Kobra - a thrilling ride like no other 
Jungle Rangers - take the wheel and explore the natural world 
New for 2021 in the Forbidden Kingdom area of the resort, Croc Drop plunges riders 25m into the giant jaws of an ancient crocodile, Sobek. Not for the faint of heart, this is a must-try for new and returning guests! 
LEGOLAND Windsor Resort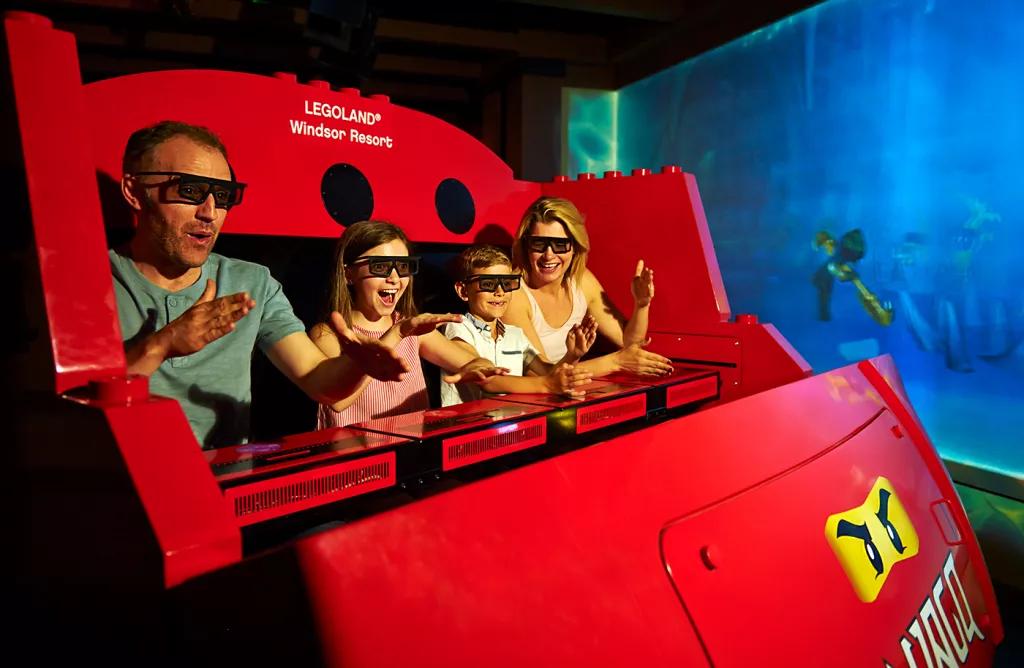 Perfect for smaller guests (but somewhere adults will enjoy just as much too!) LEGOLAND Windsor is welcoming some exciting new additions to the park this spring. 
Alongside the iconic LEGO City Driving School, The Dragon roller coaster, and of course Miniland, not one, not two, but THREE new experiences will be entertaining riders this May.
LEGO MYTHICA is a thrilling new concept for the resort, inspired by the elements. 
Flight of the Sky Lion - the UK's first-ever flying theatre ride, you'll embark on a thrilling expedition as you glide through the various realms.
Fire & Ice Freefall - experience weightlessness with TWO spinning drop tower rides!
Hydra's Challenge - an interactive water ride like no other, full of lots of twists and turns.
Madame Tussauds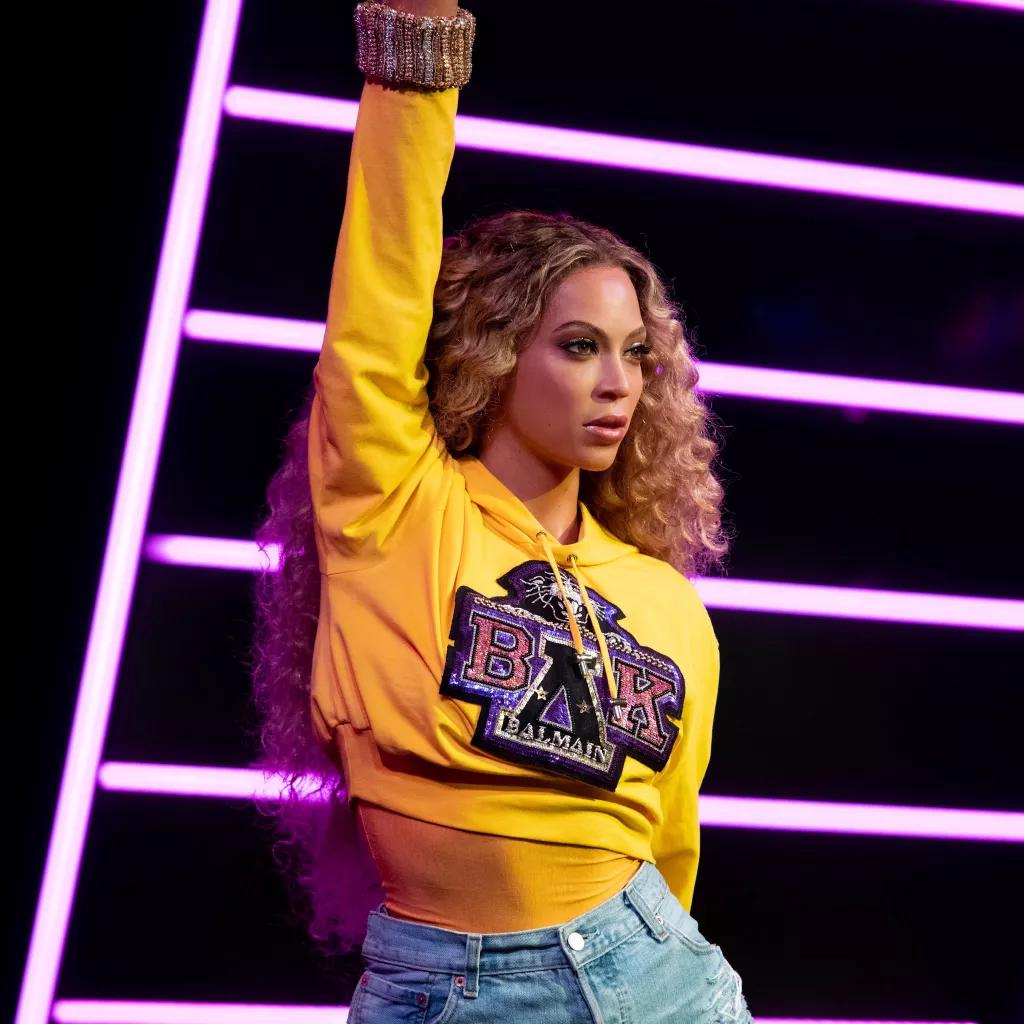 Get up close and personal with some of the world's most famous faces at Madame Tussauds, from the Royal family to music legends. 
Over 150 lifelike wax figures help bring the glitz and glamour of the celebrity world to life. Capture unique photos and pose next to your favourite stars. 
The perfect way to spend a couple of hours and suitable for all the family, Madame Tussauds is also included as part of our Merlin's Magical London Pass.
Hopefully these great UK attractions have inspired you to get out with the kids this summer and have some fun.