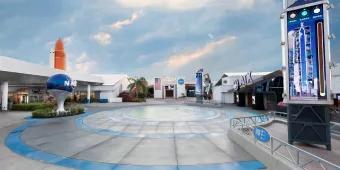 By AttractionTickets.com's Florida Experts, Susan and Simon Veness
With more to discover than ever before, the home of One Small Step For Man is a must-see Florida attraction these days
If there's one "Old Faithful" you need to visit on your next trip to Orlando, it is the venerable Kennedy Space Center Visitor Complex. Yes, the mighty Cape Canaveral site has been around longer than Walt Disney World (61 years compared to 52 for the House of Mouse), and it has remained true to its essential history ever since.
But there is also something new and creative about the KSC in 2023, and it's not just the fun new show starring Snoopy and the Peanuts cartoon gang.
There are few places in the world where you can get an up-close encounter with the past, present AND future of the space programme, and this historic Atlantic coast site is pretty much the best of the best. This summer it also goes a step further with a special tribute to women in the space programme, including pioneers like Sally Ride, Anna Fisher and Kathy Thornton.
The National Aeronautics and Space Administration (NASA) has been at work here since 1962, while its history as a military base goes back even further, to 1949. Today, there are multiple companies all working in conjunction with NASA, and the Space Center is the busiest it's ever been. But that is only one explanation why the KSC's Visitor Complex is a truly compelling, and even emotional, place to visit. We can give you another 10 reasons why you shouldn't miss this superb presentation of space flight heritage. Let's count them down…
10. You'll see a whole lot of Florida on the drive from Orlando. Most of the KSC is actually situated in and around the Merritt Island National Wildlife Refuge, a 140,000-acre preserve full of native birds, small mammals and, yes, alligators. Keep your eyes open on the signature bus tours and you might even see a gator or two in the canals that dot the Center's landscape.
9. The KSC's bus tours provide the best possible overview of the areas beyond the Visitor Complex. They are part of general admission and leave the Complex every 15 minutes or so, travelling around several iconic sights, such as the massive Vehicle Assembly Building, the colossal Crawler transport and Launch Pad 39A that sent Apollo astronauts to the Moon. Tours are fully narrated and provide in-depth insight into the Space Center's working areas. It also provides access to the awe-inspiring Apollo/Saturn V Center, where you disembark and can easily while away two hours exploring the achievements of the Apollo programme, including a heart-pounding recreation of the first Moon landing and a close-up of a mighty Saturn V rocket.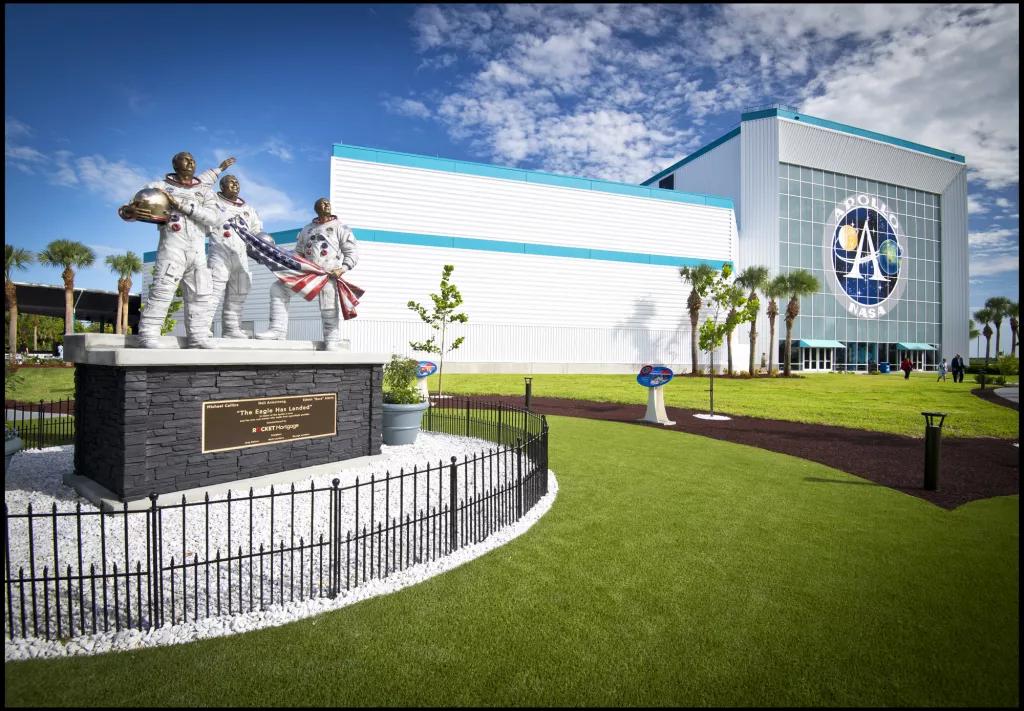 8. This summer's 'Women in Space' commemoration is a fascinating (if overdue) look at the women who have helped to boost the space programme over the years. It takes the form of panel discussions, exclusive afternoon teas and other events, starting June 15 and 16. For the Women in Space Panel, guests are invited to join trailblazing, veteran astronauts and space industry leaders in the IMAX Theater. June 15 features veteran astronauts Anna Fisher and Kathy Thornton with Caley Burke, flight design analyst for NASA's Launch Services Program. June 16 sees veteran astronauts Anna Fisher and Kay Hire, Noelle Zietsman, chief engineer for Boeing Exploration Systems and Nancy Cuty, partnership development manager, NASA KSC Center Planning. Women in Space Afternoon Tea (Jun 15 & 16): The visitor complex will host a special, separately priced afternoon tea with select panel participants each afternoon.
7. For pure drama, the IMAX Theater is hard to beat and features two immense big-screen presentations. Here, you can see the 40-minute 3-D movie Asteroid Hunters, narrated by Star Wars actor Daisy Ridley, with a cutting-edge look at asteroids and their relevance to Earth, while Last Man On The Moon is a heartfelt retrospective of Gene Cernan, the last astronaut to walk on the moon's surface, way back in 1972.
6. Brand new this year is All Systems Are Go, a clever live action puppetry performance featuring the Peanuts characters, with special lighting, sound and original music. Snoopy, Woodstock and the gang are called on to help NASA with their latest launch, and that's the cue for this all-new 20-minute immersive experience in the Universe Theater that is guaranteed fun for all the family.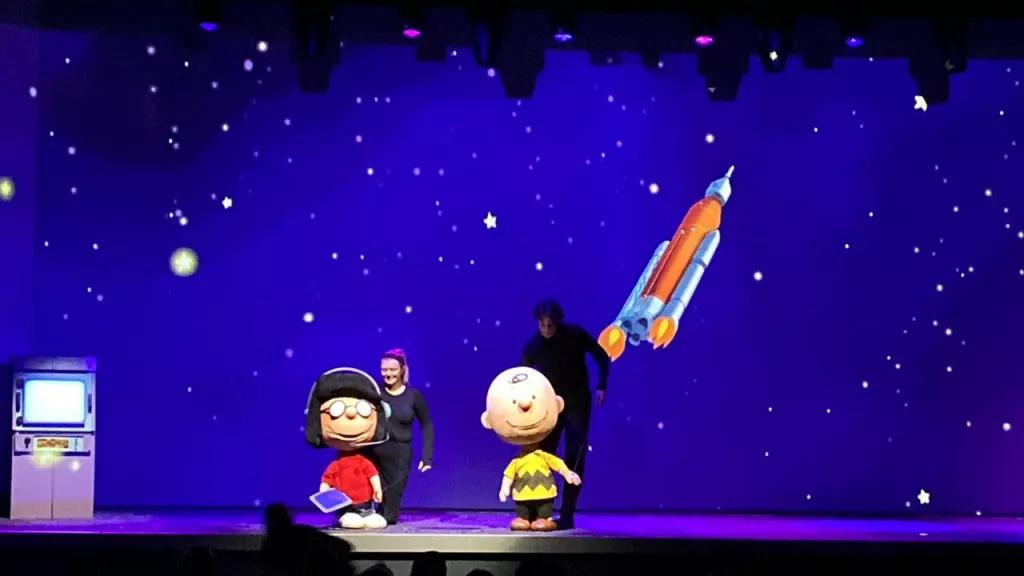 5. Don't forget your wallet, because the KSC boasts the biggest Space Shop in the world, and it is full of must-have souvenirs, apparel and gifts that you will definitely want to take home with you. Head upstairs and you can even walk across the original Apollo 11 gantry that Neil Armstrong and Co. traversed at the start of their historic Moon mission in 1969.
4. The food's pretty good, too. There are plenty of places to grab a quick snack or drink, plus four full sit-down dining opportunities, including the Orbit Café, where they even grow some of their own fresh produce, and the Space Bowl Bistro in the Gateway complex, which features ultra-tasty build-your-own protein bowls. Even better – all the plates and bowls in the cafes are made from recycled pulp, while the cutlery, straws and plate lids are bio-based and fully biodegradable.
3. The futuristic Gateway: The Deep Space Launch Complex opened last year, and provided another interactive adventure, presenting current and future space exploration ventures, including NASA's commercial partners such as Space X, Boeing, United Launch Alliance, Sierra Space and Lockheed Martin. It also features the excitement of Spaceport KSC, and four simulated journeys into deep space to explore the likes of Mars, the moons of Saturn and Jupiter, and the distant Trappist-1 system.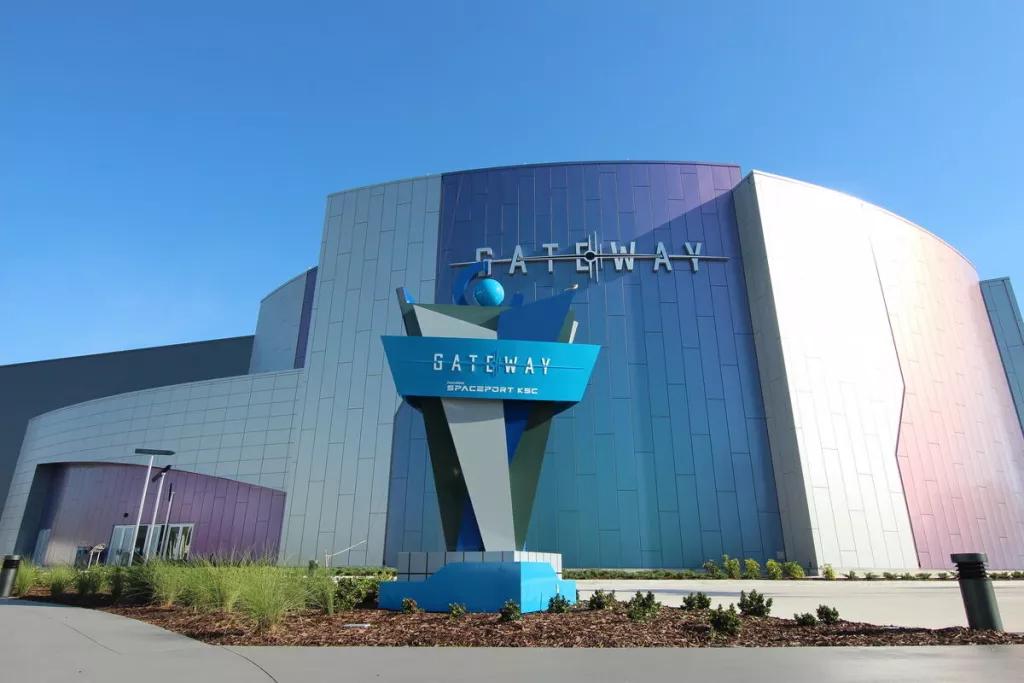 2. The hardware of space exploration remains eternally fascinating, and the signature Rocket Garden presents a unique spread of rockets and rocket paraphernalia that put the 'how' of space flight into sharp perspective. As well as the inherent power that they represent, there is also a sense of small-scale daring that makes you wonder how any of the early astronauts had the courage to strap themselves into capsules that make small cars seem like limousines.
1. The undoubted crowning highlight, though, remains Space Shuttle Atlantis, a towering exhibit and monument to the achievements of the 30-year Shuttle programme that far surpassed its expected operational lifetime. The preamble and 'big reveal' of Atlantis usually makes audiences gasp, and there is no disguising the close-up impact that it represents. It also includes the clever Shuttle Launch Experience, another simulated journey into space, and the highly moving Forever Remembered display that memorialises the crews of the two shuttle tragedies.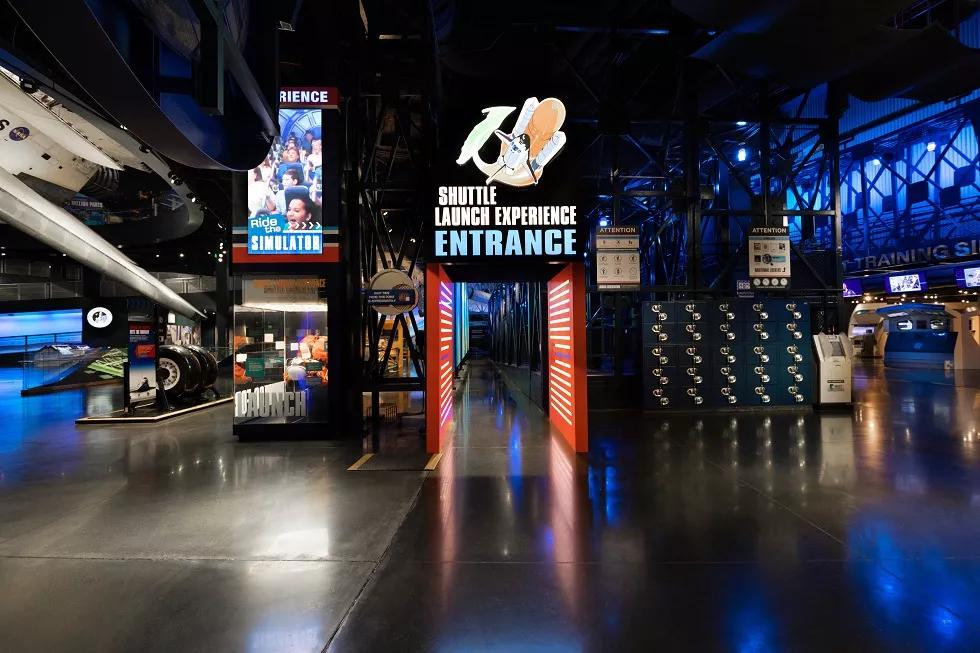 And there's more, too, like the daily Astronaut Encounter, the fun Planet Play indoor playground for children 2-12, and the Astronaut Training Simulators. In fact, you might struggle to fit everything into a one-day visit! It all makes for a wonderfully elaborate and inspiring attraction that is a true one-off. We highly recommend it.
For more info, make sure to check out AttractionTickets.com's range of Kennedy Space Center Visitor Complex Tickets, including tours with round-trip transportation!
Have you been to the Kennedy Space Center in the past, and what did you think? Tell us on the friendly Attraction Tickets forums, our Community Facebook page, on Twitter or Instagram.