By AttractionTickets.com's Florida Experts, Susan and Simon Veness
Disney Springs restaurant Raglan Road lands in list of Top 100 across the USA
Orlando has a terrific and well-deserved reputation for holiday excitement and entertainment, but it also now gets national attention for its dining, and we couldn't agree more.
In fact, we'd like to start 2023 with a little reminder of just how good dining out in Orlando can be thanks to the folks at OpenTable. This national restaurant reservation system has recently announced its Top 100 for the past year, and one venue really sticks out as a shining example of just why this part of Florida has earned its dining plaudits in recent years.
Raglan Road Irish Pub and Restaurant has been a Disney Springs fixture since October 2005, so it's not exactly a newcomer to our local dining scene, but the fact it consistently rates as one of Orlando's best is a testament to its owners and staff.
Not only does it provide excellent food and drinks, but it also features authentic Irish entertainment and a genuine welcoming vibe that makes it a real joy to experience, so we thought it was a great opportunity to flag up just why it has been such a memorable dining choice for the past 17-plus years.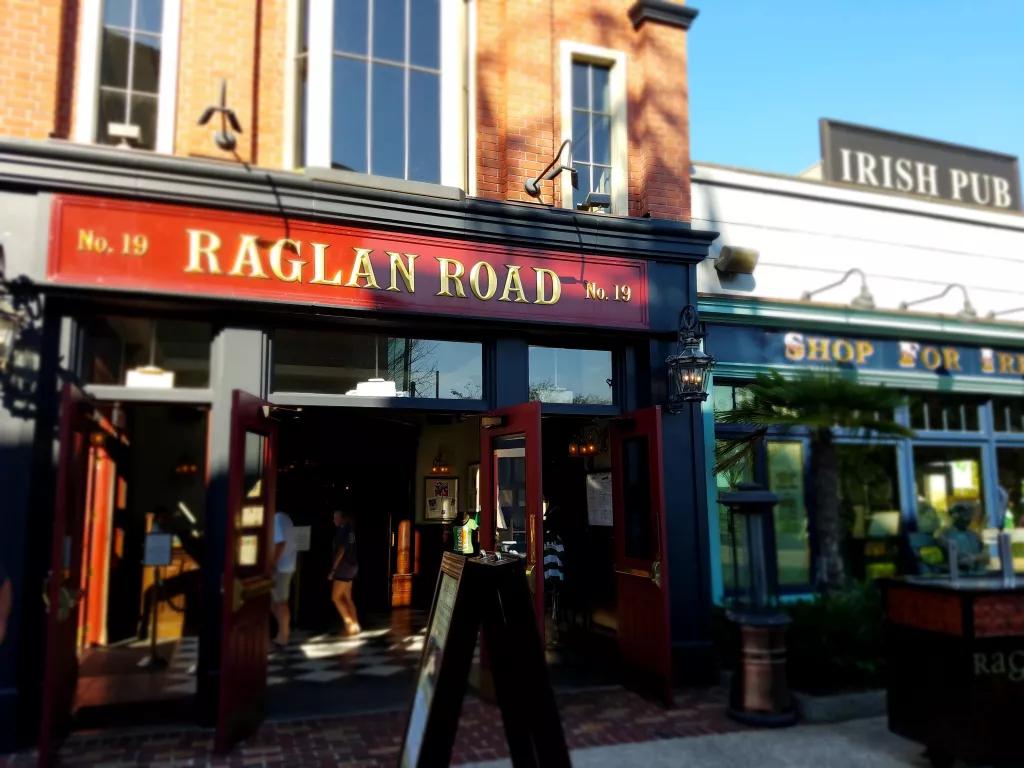 Just to begin with, there are more than half a million restaurants in America, so to be rated in the Top 100 by the people who matter most – the people who actually visit them – is quite an achievement. There are all kinds of dining awards and honours, but to be regularly rated in the 'Best Of' category by the thousands of restaurant goers who pay good money to eat there probably says more than any other kind of recommendation. 
Eighteen years ago, we were invited to Raglan Road's grand opening as the newest dining outlet in what was still then Downtown Disney. It took the place of the old Pleasure Island Jazz Company in what had been the Pleasure Island nightclub zone from 1989 until the final clubs closed down in 2008.
We had to admit to being a touch sceptical of this newcomer, as Irish bars are often two a penny in most American cities and often consist of just putting an Irish flag on the wall and serving Guinness and fish and chips. But we could immediately see that Raglan Road was different, both in its capacious size and style, but also, and more importantly, its devotion to authenticity and culinary prowess.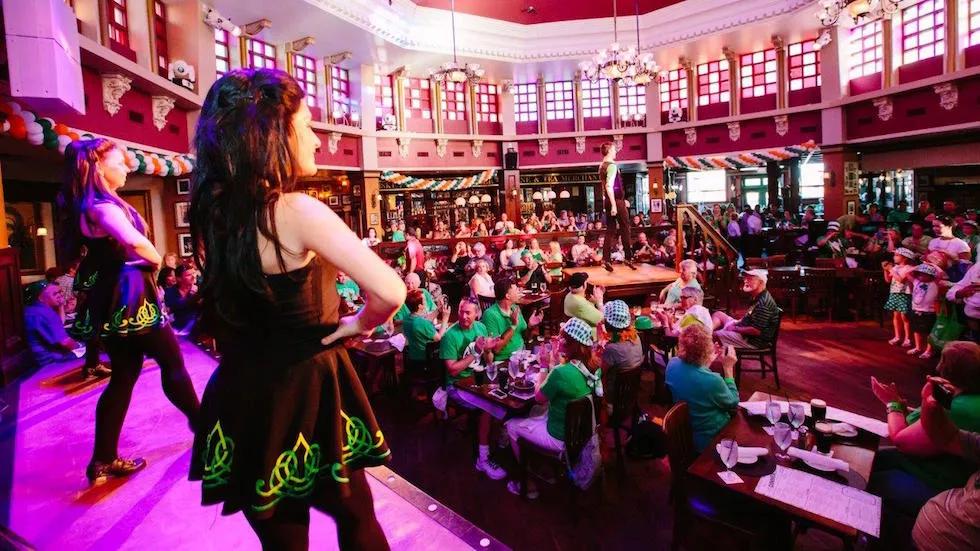 Along with Irish owners John Cooke and Paul Nolan – who had already created a winning formula with their Fine Nine Irishmen restaurant in Las Vegas – came executive chef Kevin Dundon, arguably Ireland's most prominent and creative culinary wizard, a celebrity chef, TV personality and author of prodigious proportions. Getting to sample some of Dundon's kitchen creations direct from the man himself was one of our absolute highlights of the year, most notably his twist on Bread Pudding that we immediately pronounced in our annual Brit Guide publication as manna from heaven!
And, while Mark O'Neill took over as exec chef in 2019, that direct-from-Dublin verve and flavour has remained front and centre as the twin pillars of restaurant reliability, taking the best of the gastro-pub ethos and giving it true Irish spirit. Cooke and Nolan continued to visit regularly and ensure their original ethos was maintained in both the kitchen and the live entertainment offerings, and they periodically changed things up with special events, tastings and new menu items that continued to hit the spot for flavour and value.
Fast forward to 2023, and it's clear the OpenTable reviewers really know their stuff. Raglan Road is still as fresh and inviting as it was back in 2005, and O'Neill's extra twists and additions have provided plenty of tasty treats, like his Salmon Run on the weekend Brunch menu, the eye-catching Board of Beauty appetiser and his outrageously delicious version of Shepherd's Pie, with a smoked mash potato element.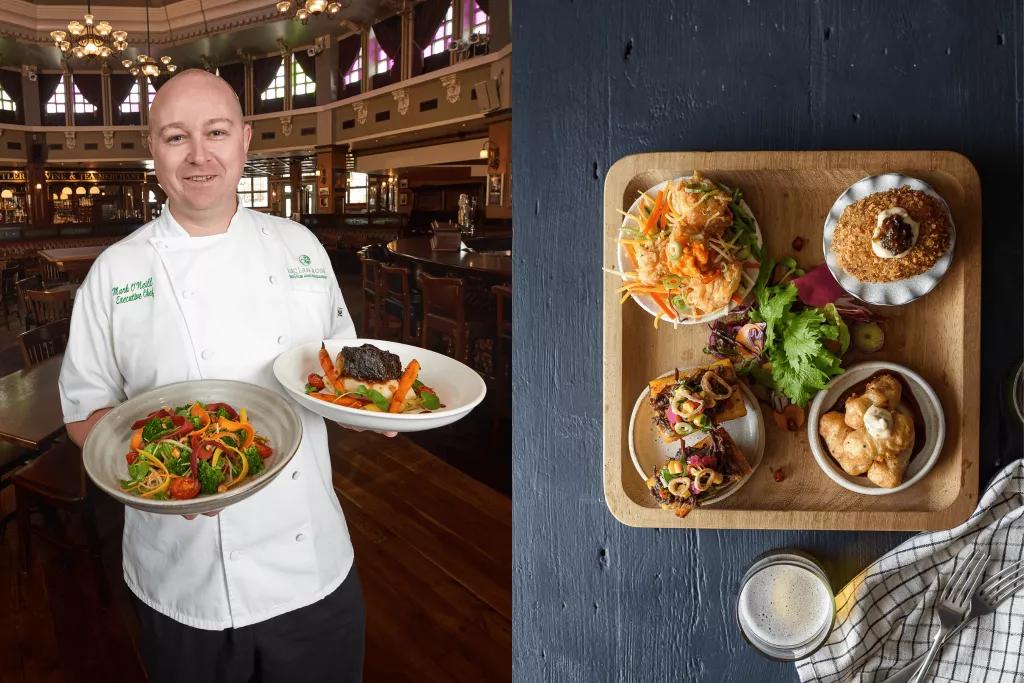 Rachael Conroy, originally from Tullamore, County Offaly, took over as general manager recently – the first woman to take charge of the venue – having joined the team in 2017, and she also ensures things uphold the necessary degree of Irish vibe and Disney quality. And that is the key to the restaurant's ongoing popularity, especially for visitors from Back Home. The venue itself boasts faithful home pub style while still providing the slick reliability of an American hostelry. The entertainment is unwaveringly full of the sights and sounds of the Emerald Isle, and the food is comfortingly familiar while also being nicely different and even avant-garde.
With its two outdoor bars, two extensive indoor ones, main entertainment hall, two adjacent dining rooms (all beautifully fitted with genuine furnishings and bar fixtures from Ireland) and the fast-food option of classic fish-and-chippy Cooke's of Dublin, this is a real adventure in Orlando dining, and one that keeps us coming back again and again.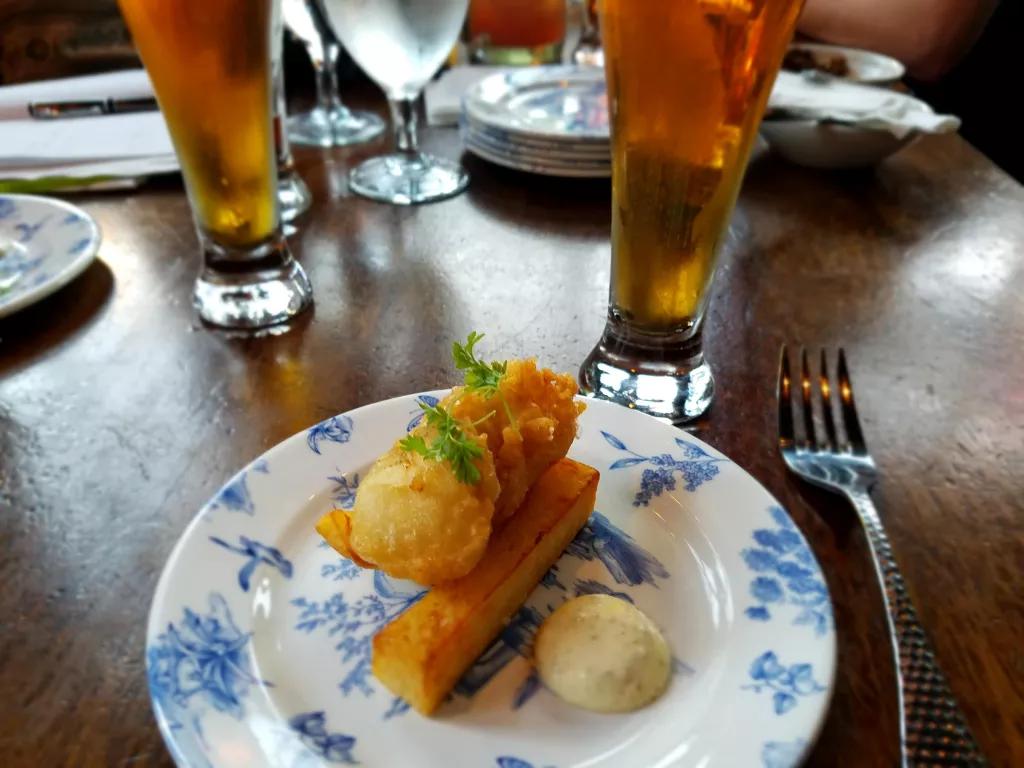 It isn't the first time we've written about Raglan Road for AttractionTickets.com (take a look at this blog from 2016), and it probably won't be the last, and we remain convinced it is among the best restaurant experiences anywhere in Florida.
Of course, all of this plays neatly into Orlando's growing status for providing great food as well as world-class theme parks. Only last year, we saw no fewer than 24 local restaurants pick up various honours from the prestigious Michelin Guide for the first time, while our city also boasts multiple chefs to be featured in the national James Beard Awards for exceptional talent and achievement in the culinary arts.
It is a never-ending catalogue of delectable dining that has helped to elevate Orlando into the front rank of restaurant choices nationwide – as evidenced by the latest OpenTable listings – and we never tire of highlighting this palate-pleasing parade for our UK visitors.
Oh, and just as another little marker for memorable dining, another member of OpenTable's Top 100 is a restaurant called The Cake Bake Shop in Carmel, Indiana. Which just happens to be opening its first Florida outlet at Disney's Boardwalk resort this year!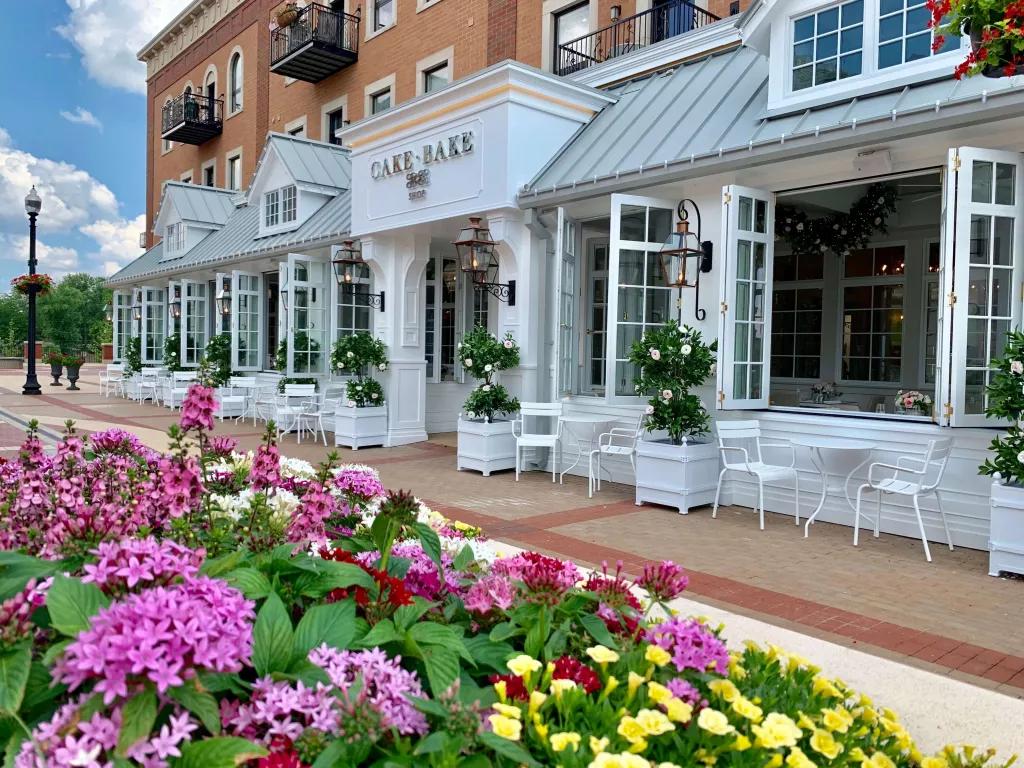 PS: Florida features 10 restaurants in the nation's Top 100, including Ulele in Tampa and Makoto in Bar Harbour, Miami. California topped all states with 21, while Chicago was the leading city with 17. Surprisingly, New York had just seven.
Have you tried Raglan Road in the past? Give us your thoughts about it on the friendly AttractionTickets.com forums, our Community Facebook page, on Twitter or Instagram.