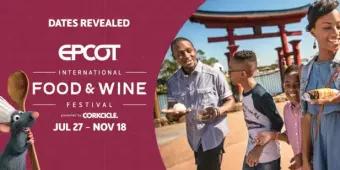 By AttractionTickets.com's Florida Experts, Susan and Simon Veness
Walt Disney World Resort's annual Food & Wine Festival is back, and with more flavours than ever before
If there's one thing that Orlando as a whole can agree on, it is that the EPCOT International Food & Wine Festival is one of the highlights of the year, every year. And 2023 looks like being no exception to that golden rule. This year's event kicks off on July 27 and runs until November 18 at Walt Disney World Resort for 115 days of pure deliciousness and live entertainment excitement. And, to ramp up the anticipation of this annual foodie fiesta, the Disney Parks Blog has unveiled a magnificent selection of the goodies in store.
In truth, we don't need a lot of convincing that this is one of the must-sample events of the year. It actually started back in 1996 and we've probably only missed a handful of years in all that time, hence we are extremely well-versed in the art of tasting our way through the Festival!
But it's also worth reminding visitors of just what this Food & Wine shindig is all about, and how best to enjoy it.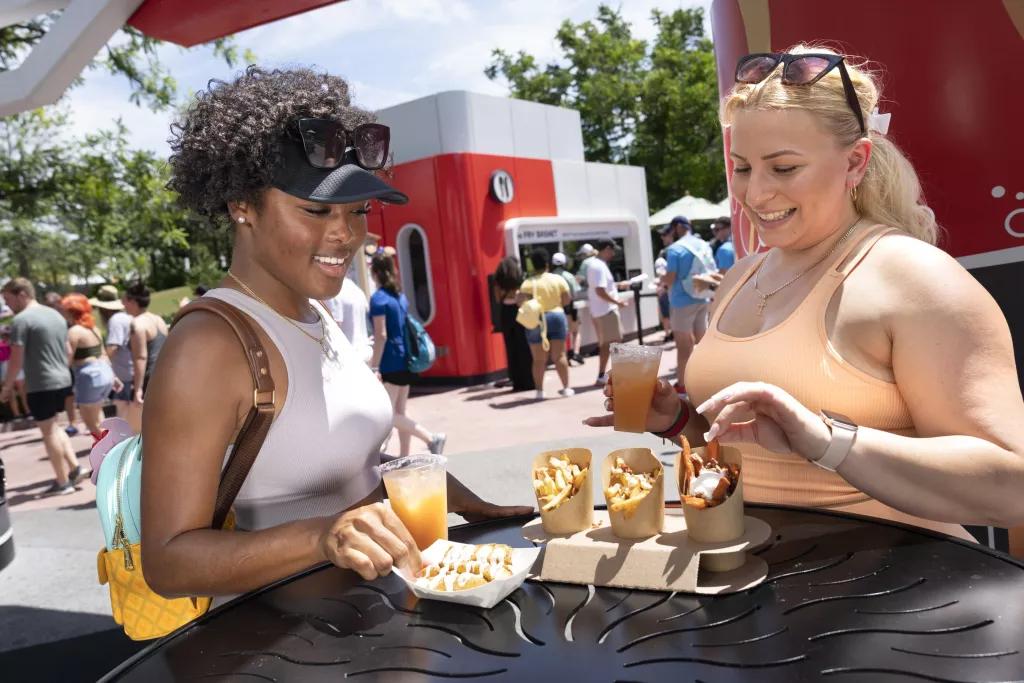 It is, of course, first and foremost an opportunity to try an array of dishes from all over the world, along with wines, cocktails and craft beers. In recent years, the food kiosks - or Global Marketplaces, as Disney likes to call them - have also branched out into themed offerings, such as Shimmering Sips (a variety of sparkling wine concoctions) and The Fry Basket (various ways to serve fries of all descriptions).
The national kiosks still rule the roost, though, from The Alps to Kenya and Brazil to Belgium, and this is where the heart of the Festival lies. Visitors are invited to sample various national and regional specialities, in appetiser-sized portions that vary in price from $6 to $9, hence it becomes an opportunity to graze your way around the World Showcase section of the park.
But that's only the main starting point for the festivities (although it's a pretty good way to start!).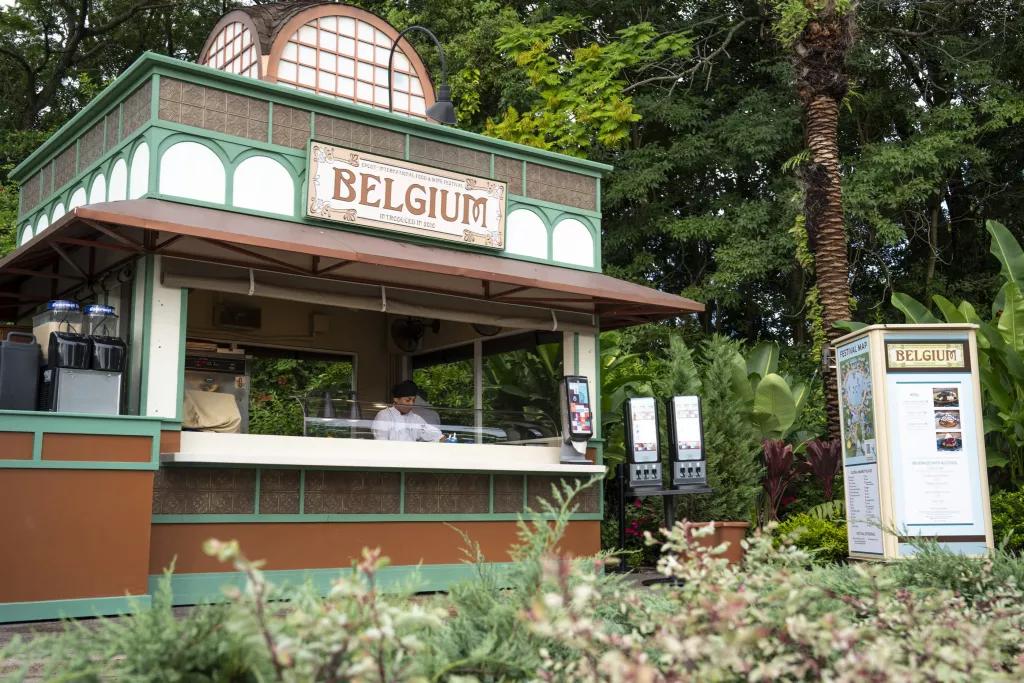 For families, there is also Remy's Ratatouille Hide & Squeak; a Ratatouille-inspired scavenger hunt adventure that is ideal for children. Guests are invited to search for Remy throughout World Showcase and the Global Marketplaces, with little prizes at stake if all the Remys are discovered (fee for Map, $9.99). At Halloween, this becomes the specially-themed Pluto's Pumpkin Pursuit, a seasonal pumpkin scavenger hunt from September 29 through October 31.
And then there's Emile's Fromage Montage, a fun way to try tasty cheese dishes from around the world. Grab your Festival Passport and purchase any five cheese dishes listed in the back of the Festival Passport to collect a stamp. Once you have five stamps, head to Shimmering Sips hosted by CORKCICLE to redeem a sweet treat unique to the Festival.
The food and beverage elements are then backed up primarily by the series of (free) concerts at the America Gardens Theater that feature well-known performers such as Billy Ocean, Air Supply, Tiffany and Sugar Ray. This 'Eat to the Beat' series hits the stage three times every evening, at 5:30, 6:45 and 8pm, and you can either join the stand-by line for each concert or opt for the special Dining Package that offers reserved seats if you take out a confirmed booking for one of eight EPCOT restaurants.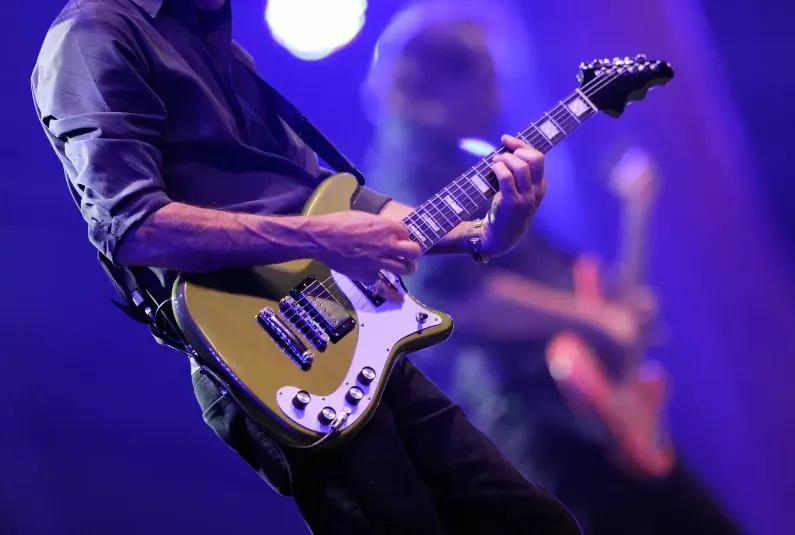 Finally, there is the Festival Merchandise. This is a particular highlight for many, as Disney creates a specific range of gifts, souvenirs and apparel specifically for the event, and it is all highly collectible, not to mention quite stylish.
But you're here for the food and beverages, right? Of course you are. So, with no further ado, let's take a stroll through some of the delicacies in store this year:
Just like 2022 - which saw the welcome return of the Festival after a two-year pandemic-induced hiatus - there will be nearly 30 Global Marketplaces this year, and the journey of flavours for your tastebuds will include both new dishes at well-established kiosks such as The Alps (seek out the new Dark Chocolate Fondue) and the Flavors of America (which will debut a decadent Cioppino, or seafood stew), as well as FOUR brand new Marketplaces.
The Fab Four and their dishes are as follows:
Char & Chop - Roasted Porchetta with lemon-parsley salsa verde and shaved fennel salad; grilled IMPOSSIBLE Spicy Sausage with herbed polenta, puttanesca sauce, and ricotta; and a Meat Assorti (trio of shaved meats with baby arugula, pickled mustard seeds, truffle oil, and grilled ciabatta), plus three different beers, a Bloody Mary cocktail and a pinot noir.
Wine & Wedge - Assorted Artisanal Cheeses and Accompaniments; Boursin Fig & Balsamic Soufflé with fig tapenade; Southern Pimento Cheese with bread-and-butter pickled vegetables and grilled bread; Artist Palette of Wine and Cheese (an assortment of Artisanal Cheeses and accoutrements paired with Selbach-Oster Zeltinger Sonnenuhr Riesling Spätlese, Hartley Apple Brandy, and Florida Orange Groves Winery Black and Blue Port).
Bubbles & Brine - Jumbo Shrimp Cocktail with prosecco cocktail sauce and grilled lemon; Jonah Crab Claw Cocktail with stone-ground mustard sauce; Caviar with traditional accompaniments, champagne cream, and blini, plus a selection of champagnes.
Swirled Showcase - a dessert highlight featuring a Mickey-shaped Liquid Nitro Cake; Soft-serve in a Waffle Cone (vanilla, apple-cinnamon or salted caramel); Cream Soda Float with vanilla soft-serve; and a Fanta Grape Float with vanilla soft-serve.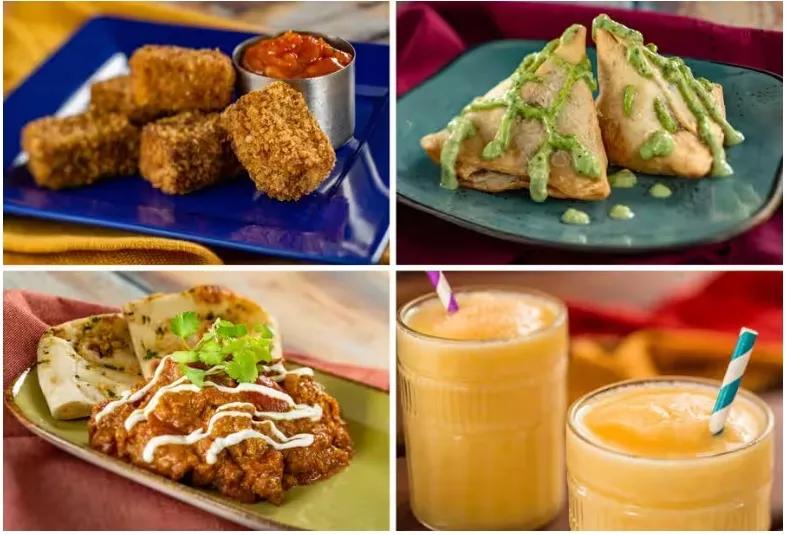 Disney also promise us an "experiment with delicious flavors at Brew-Wing Lab at the Odyssey, where guests will embark on a flavorful adventure, featuring the culinary creations – and madcap mishaps – of Dr Bunsen Honeydew and his assistant, Beaker, from Muppet Labs!" And if that doesn't whet your Muppet-inspired whistle for a sample or three, then we don't know what will!
As ever, we expect the Festival to be VERY popular, especially at weekends when the locals come out in force. That means Monday to Thursday are the best days to enjoy the event if you're here on holiday. The kiosks open at 11am, and you can enjoy much of the selection for a good few hours before it starts to get busy.
NB: While there will be almost 30 Marketplaces in all, two (Hawaii and The Noodle Exchange) will only open on August 15, while the four all-new kiosks will take their bow later in the autumn.
Have you tried the EPCOT International Food & Wine festival in the past? Tell us about it on the friendly Attraction Tickets forums, our Community Facebook page, on Twitter or Instagram.