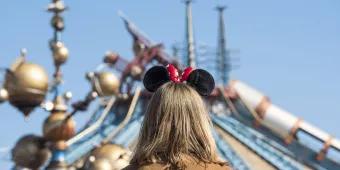 Top 10 things to do at Disneyland® Paris!
If you're planning a visit to Disneyland® Paris, check out our list of the top 10 things you must do when you're there…
If you're a Disney fan getting ready for a trip to Disneyland® Paris, you'll want to make sure you get the most out of your visit and pack in as much as possible. That's why we've put together a handy guide of the 10 things you MUST do during your visit to help you out.
If you've already booked your Disneyland® Paris tickets, make sure you read our list before you go for a bit of Disney inspiration…
1. Meet your favourite characters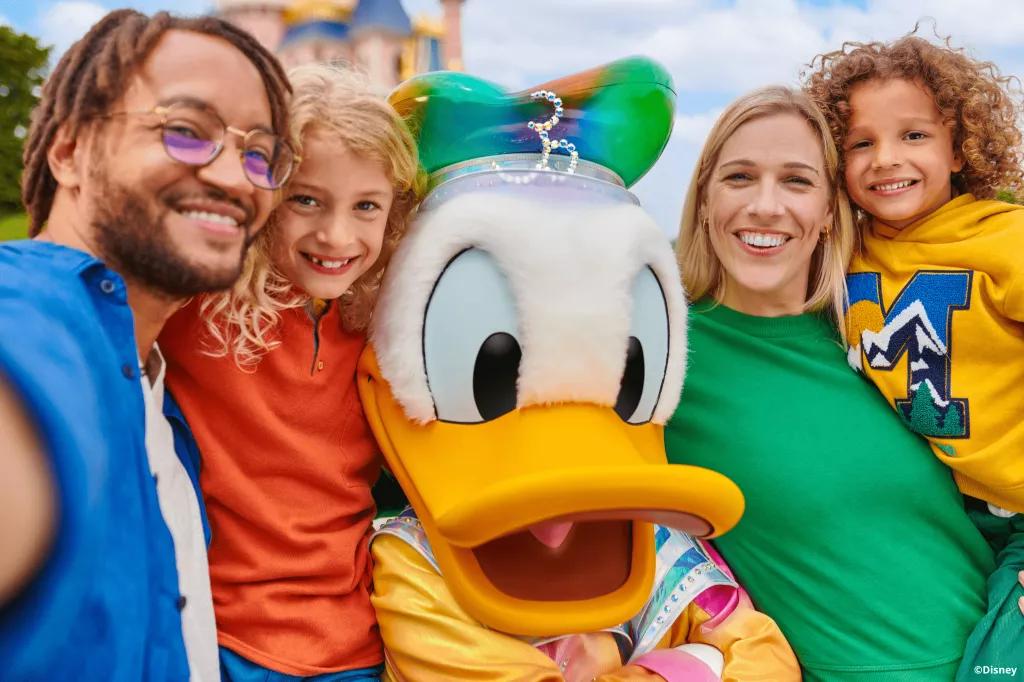 A visit to Disneyland® Paris wouldn't be complete until you've met your favourite characters, and there are plenty of opportunities to do just that at both Disney Parks. If you want to meet Disney royalty, make sure you book for lunch or dinner at Auberge de Cendrillon in Disneyland® Park. You never know exactly who you're going to meet here, but the likes of Cinderella, Belle and Sleeping Beauty often make an appearance. And of course, don't leave without meeting the mouse that started it all - Mickey! You'll find him waiting to give you a huge hug in Fantasyland - this is a Disneyland® Paris must-do!
Over in the Walt Disney Studios® Park, you'll be able to get up close to some of Earth's Mightiest Heroes like Spider-Man and Iron Man at the Hero Training Center in Marvel Avengers Campus. Elsewhere, Jessie and Woody from the Toy Story films are ready to say hi, and Minnie is dressed up in her Parisian best in Production Courtyard!
2. Admire the iconic Sleeping Beauty Castle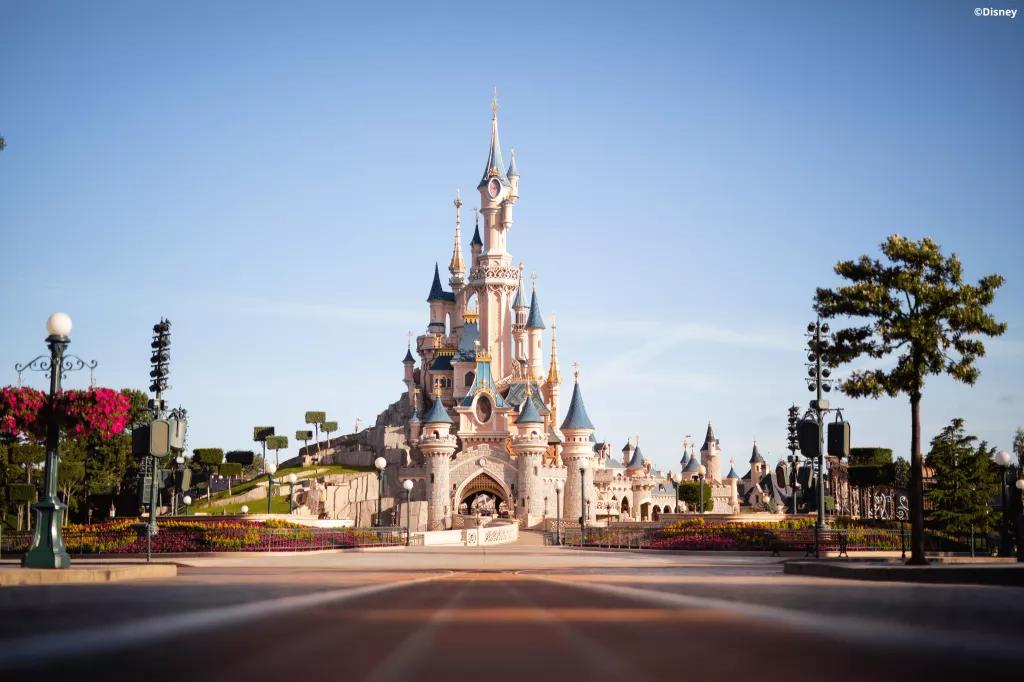 The famous Sleeping Beauty Castle, known as Le Château de la Belle au Bois Dormant in French, is an icon for Disneyland® Paris, instantly recognisable and guaranteed to put a smile on your face. This is one of the first things you'll see when you enter the park and we'd suggest going here first to take a selfie (or two!).
See if you can spot the hidden dragon while you're there. This life-sized dragon (aka Maleficent) is hiding underneath the castle entrance. Dare to wake her up and you'll hear just how loud she roars!
3. Watch Disney Stars on Parade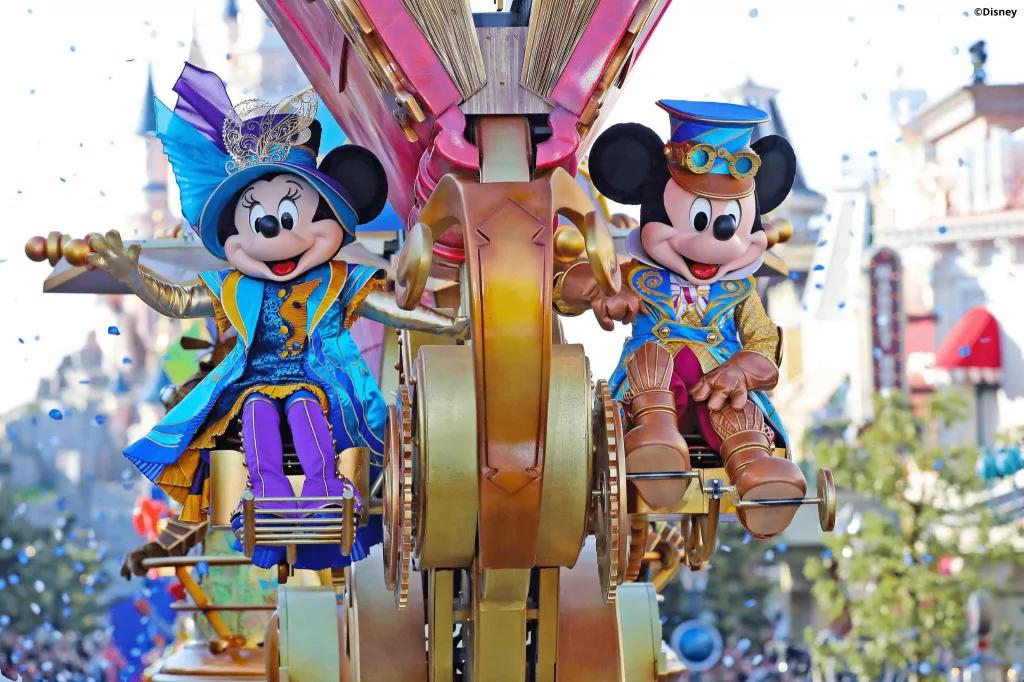 Disney Stars on Parade is an absolute must-see. Make sure you get a good viewing spot early because you won't want to miss this! Watch in awe as your favourite characters make their way through the park on a series of dazzling floats. You'll spot familiar faces from The Lion King, The Jungle Book, and Toy Story to name a few, plus you'll get to see Disney sisters Anna & Elsa on their very own icy float.
There's music, dancing and even a fire-breathing dragon! The parade usually takes place in the late afternoon but be sure to check the exact time when you arrive so that you don't miss out.
4. Visit Marvel Avengers Campus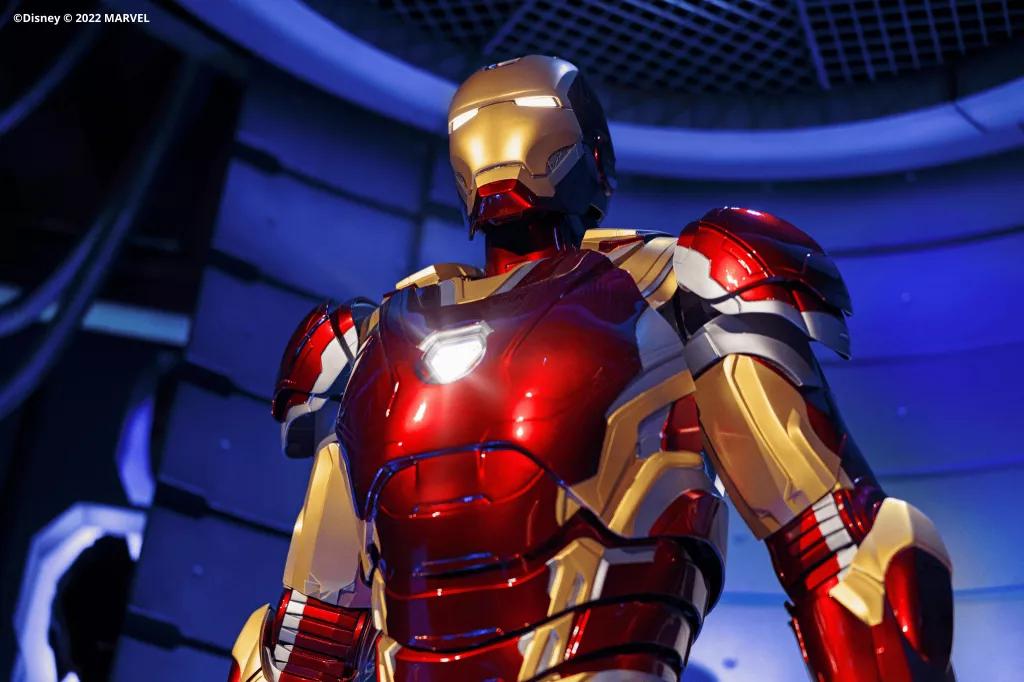 Marvel Avengers Campus is the newest area of Disneyland® Paris and it has completely transformed a large part of Walt Disney Studios® Park. Here you can join your favourite heroes, including Black Widow, Captain Marvel, Thor and Captain America, as new recruits that will help them save the day! 
There are two incredible new rides, Avengers Assemble: Flight Force and Spider-Man W.E.B. Adventure, exciting character encounters, and some epic eating experiences, including PYM Kitchen, where everything is either super-sized, or super small!
5. Experience the classics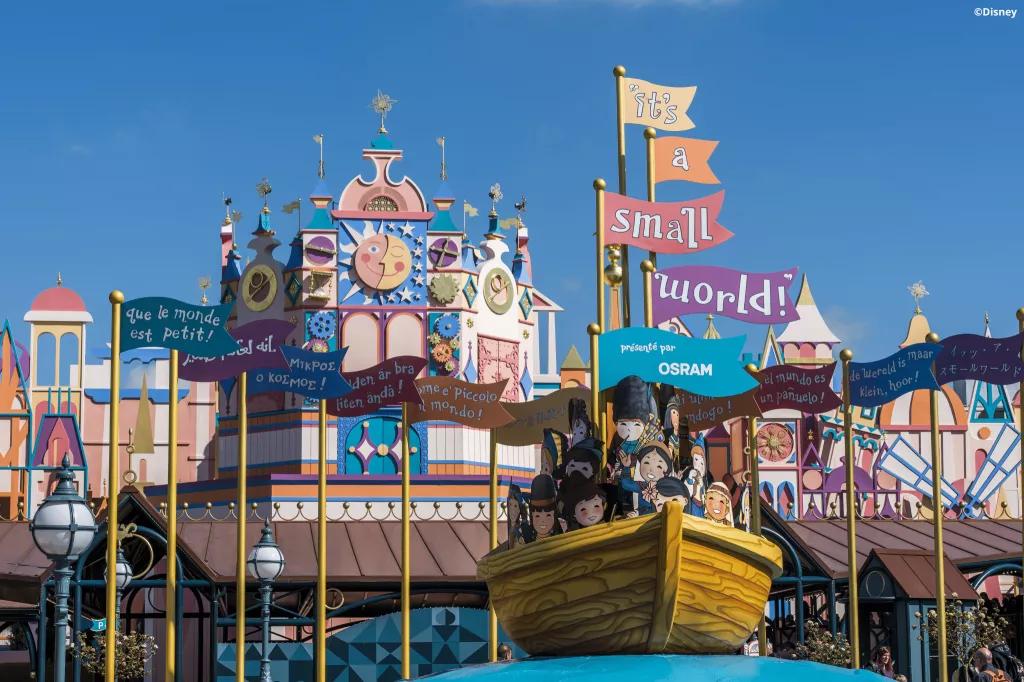 There are a lot of big thrills at Disneyland® Paris, from Indiana Jones™ and the Temple of Peril to Crush's Coaster, but even the biggest adrenaline junkies should take the time to check out the brilliant theming on some of the more classic and gentle rides. 
"It's A Small World", Peter Pan's Flight, Pirates of the Caribbean and Le Carousel de Lancelot are all opening day attractions in Disneyland® Park and are great for both kids and adults to really soak up the Disney magic. In Walt Disney Studios® Park, Ratatouille: The Adventure is a fun 3D simulator ride that everyone is guaranteed to love!
6. Brave the Tower of Terror
The Twilight Zone Tower of Terror™* is one of the most popular Disneyland® Paris attractions. If you're a serious thrill-seeker, you'll definitely want to make sure that this is on your must-do list.
Step inside a rickety lift and get ready for the eerie ascent to the 13th floor. You'll be plunged into total darkness and sent hurtling towards the ground, before racing back up (and down!) again when you least expect it. Make sure you hold on tight because you're in for a hair-raising ride.
7. End the day with Illuminations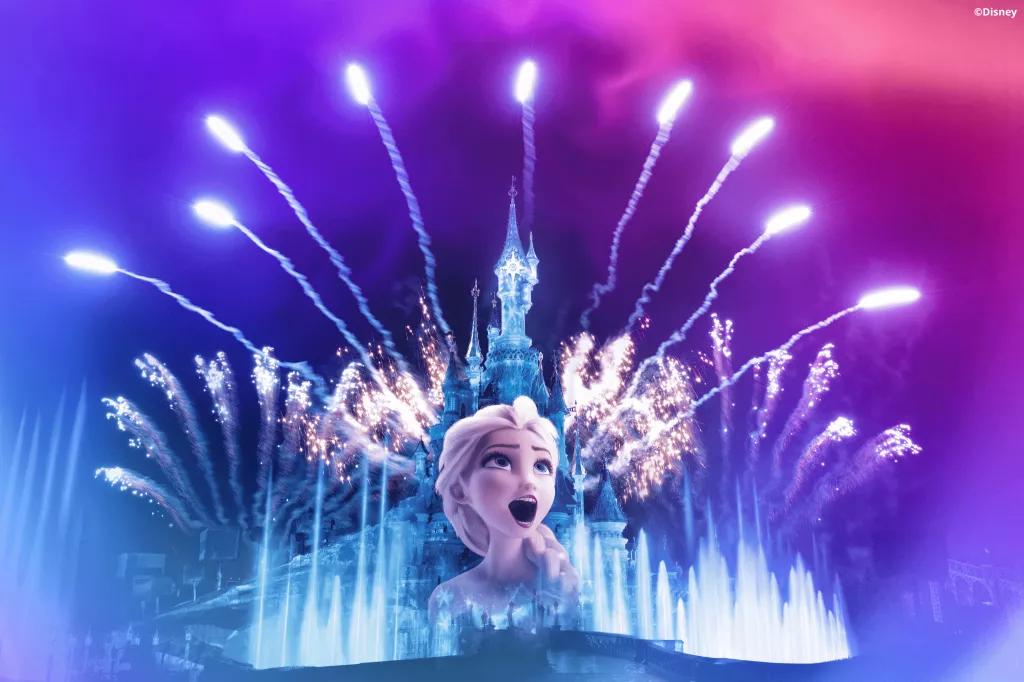 Illuminations is an incredible night-time show that takes place each night at Disneyland® Paris. This stunning performance in Disneyland® Park is truly unforgettable and is sure to be a highlight of your holiday. Get a good viewing spot in front of Sleeping Beauty Castle and watch in awe as the night sky is filled with bursts of colour.
A dazzling light show projects images of classic Disney Characters onto the castle walls and you'll be able to relive iconic moments from your favourite Disney movies including Frozen, The Lion King, Star Wars, Pirates of the Caribbean, Beauty and the Beast and much more.  There are lasers, mist, dancing water fountains and of course, lots of fireworks in this epic night-time spectacular.
8. Watch the incredible stage shows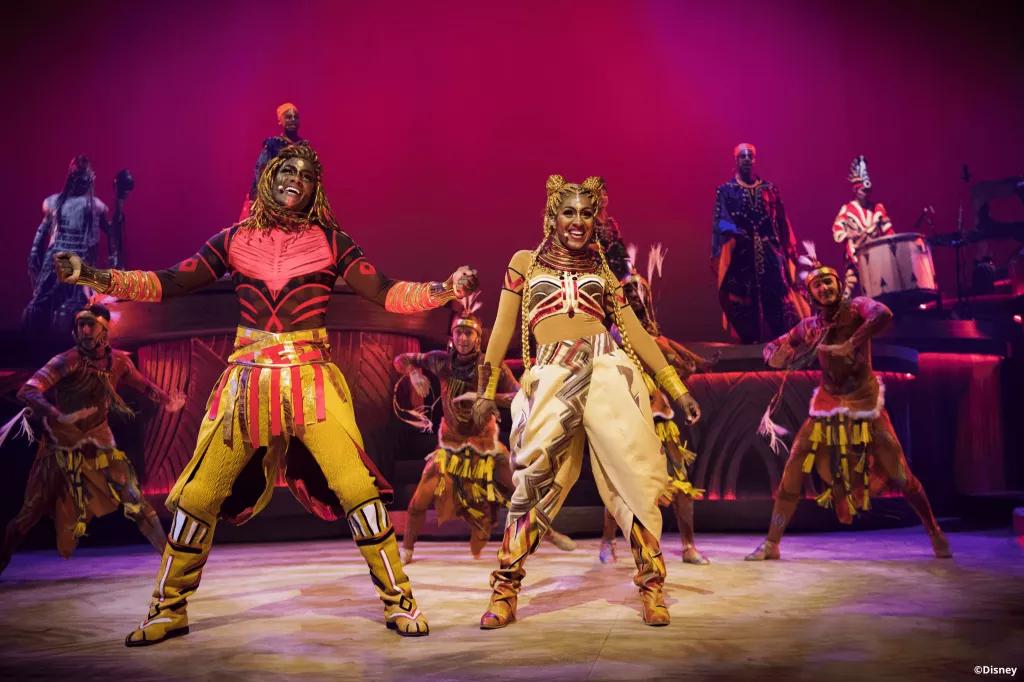 When it comes to entertainment, Disneyland® Paris has a number of live stage shows that will make you feel like you're sitting in a Broadway theatre! The Lion King: Rhythms of the Pride Lands is a musical and acrobatic spectacular at the Frontierland Theatre that cannot be missed. Popular show Mickey and the Magician also returned to Animagique Theatre earlier this year, ready to blow guests away with spellbinding illusions and visual effects with characters including Cinderella, Belle, Genie, Rafiki and Elsa. 
For families with younger children, the Disney Junior Dream Factory at Studio D in Walt Disney Studios® Park invites you to help Mickey and Minnie and some of their friends bring back the magic and the power of dreams!
9. Try Star Wars™ Hyperspace Mountain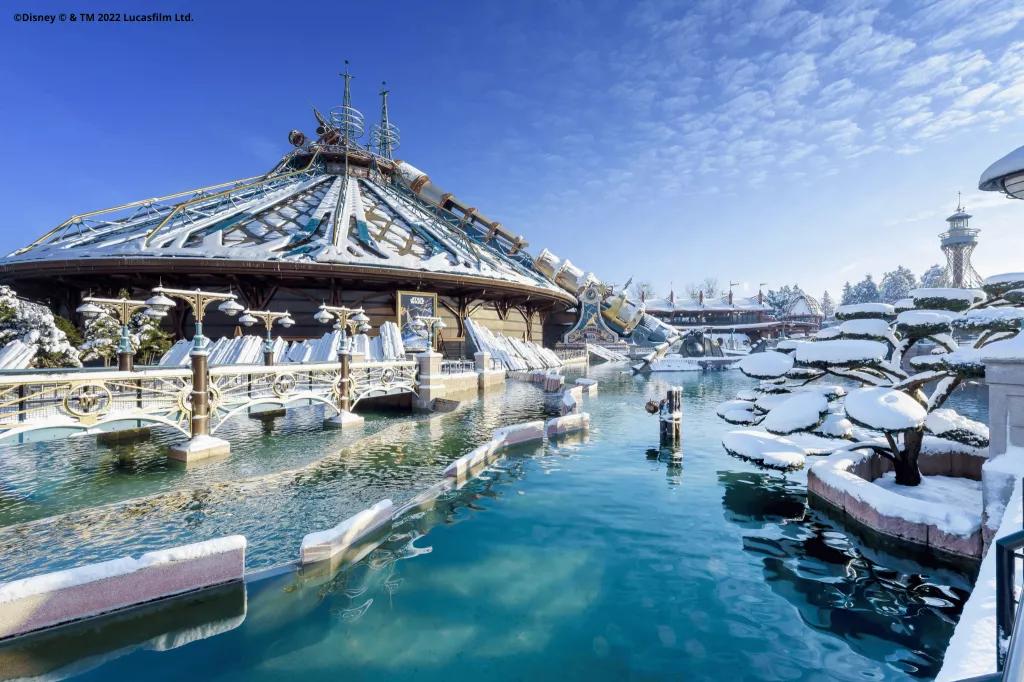 If you're a Disney fan (who isn't?) we're sure you've heard of the famous Space Mountain ride. Back in 2017, this popular ride received an exciting new Star Wars makeover, transforming it into Star Wars™ Hyperspace Mountain. If you've experienced this iconic ride before don't worry, all of the thrilling ride elements you know and love are still there but now with an exciting Star Wars theme!
Get ready to enlist in the Rebel Alliance, blast through a swarm of TIE fighters and blow up a menacing Star Destroyer as you hurtle through space at top speed!
10. Dine at Bistrot Chez Rémy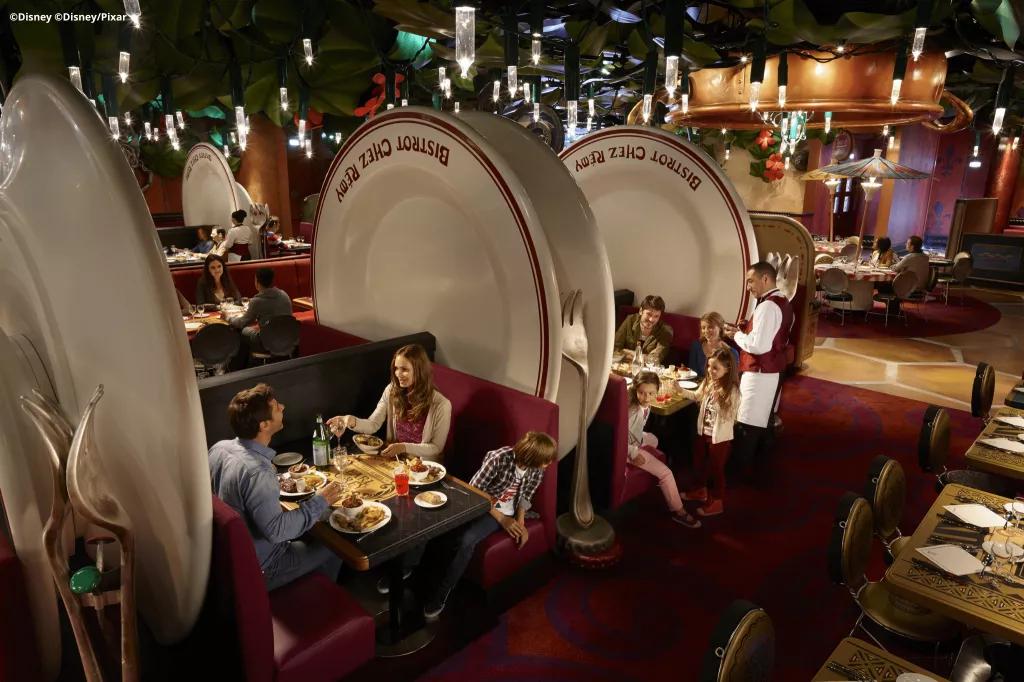 If you want to make your visit to Disneyland® Paris even more special, why not treat yourself to a mouth-watering meal at Bistrot Chez Rémy? This restaurant is inspired by the Disney Pixar classic - Ratatouille. Everything inside is super-sized, to make you feel as though you've shrunk down to the size of a rat. There are giant umbrellas, plates, cookbooks and cutlery all around the restaurant, so make sure you admire your surroundings while you're there.
There are different set menus to choose from to suit your budget, with tasty dishes like grilled steak, roasted cod, sea bass and vegetable stew. And of course, a side of ratatouille! For dessert, you can choose from sweet treats like chocolate mousse, apple tart, a cheese board and a rich chocolate cake.
Ready to start planning your Disney holiday? View our great value Disneyland® Paris tickets or take a look at our hotel and ticket packages! For more information, give our dedicated Disneyland® Paris team a call on 0800 223 0324.
*©Disney The Twilight Zone Tower of Terror™ is inspired by The Twilight Zone® a registered trademark of CBS, Inc and is used pursuant to a license from CBS, Inc. All Rights Reserved.