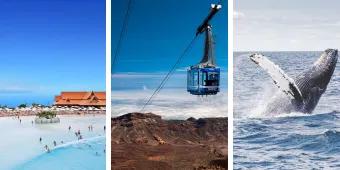 While the UK descends into the depths of winter, there's always a beach escape to Tenerife to look forward to.
Enjoy a holiday to Tenerife this autumn and winter, and catch some much needed sunshine away from the grey skies of the UK.
Tenerife may already be an established destination during the summer months for British travellers, but did you know that it's also a fantastic place to visit for some autumn or even some winter sun? Here's why we think you should consider Tenerife for your next off-season holiday:
Cheaper flights
When considering a winter sun destination, many travellers immediately opt for far-flung destinations in Asia or beyond. Of course, these locations take longer to get to, and so flights are considerably more. What's more, is that the cooler months for us are often high-season over there, so you might even find yourself paying more than usual too. 
Flights to Tenerife are shorter (just 4.5 hours) and cheaper anyway, and may be even more so on months when other travellers are not visiting - i.e. the low season and away from the school holidays. You'll save hundreds of pounds, leaving more budget to spend on your accommodation and activities on the island. 
Mild weather
January is the coldest month in Tenerife, but even then temperatures still average around 17C, and it rarely falls below 14C! As for rain, December is technically the 'rainiest' month of the year however, the rainfall is low - an average of six days per month. Even if it does rain, it is unlikely to do so for very long, due to the warm climate. 
The warm weather even in the traditionally colder months is a great reason for visiting Tenerife year-round. You won't have to worry about unbearably hot days, and the temperate will be comfortable enough to walk or hike in - ideal for active travellers, or those who just don't enjoy the heat as much.
Siam Park is open all year
Voted the number one water park in the world (according to TripAdvisor) for yet another year, Siam Park is a must-do during any visit to Tenerife. And unlike some other water parks, Siam Park is open all year! Year-round, you can enjoy the park's thrill rides like Mekong Rapids, The Dragon, Tower of Power, Singha and Kinnaree. For families and smaller guests, there's Jungle Snake, The Lost City, and the legendary Wave Palace, which produces the biggest artificial waves in the world! 
Thanks to Tenerife's fantastic climate, guests can enjoy the wild rides and idyllic lagoon at Siam Park during the low-season. From November 1st to April 30th, the park is open from 10am - 5pm, so you can easily spend an entire day (or two) in this action-packed attraction. Click here to browse our Siam Park tickets now.
Best time to see whales
Whale and dolphin watching in Tenerife is a popular activity, enjoyable for all the family. But did you know that the best time to spot these magnificent creatures is actually in the cooler months? The best time to see migrating whales is from November to February, when Humpback whales, Fin whales and sometimes Blue whales pass by the coast of Tenerfie. The Blue whales especially are best seen December to February, as they migrate from/to their feeding grounds in the north Atlantic to/from their breeding area near Cape Verde. 
For anyone who has had the pleasure of seeing one of these creatures in the wild, you will understand the amazement that comes with the experience. It's a fantastic thing to do, and even better that your chances of spotting one are increased in the cooler months!
Experience four seasons in one day
Enjoying a holiday isn't always all about the sun. Tenerife is home to Teide National Park, named for Mount Teide, which is a towering volcano and the highest peak in Spain. Snow can fall in this area during the winter months, so you could very well go from sitting on the beach one day, to be surrounded by a winter wonderland scene the next! The cooler temperatures also means that it might be a more enjoyable hiking experience for some, as you won't have to battle against the heat. 
To the often overlooked north-east of the island, there's also the Anaga Mountains, sometimes dubbed the Anaga Cloud Forest. This the greenest part of Tenerife, covered with rainforest at higher altitudes, and it is included in the World Network of Biosphere Reserves by UNESCO. You'll enjoy luscious green surroundings while seemingly walking through the clouds, becoming refreshingly wet without the presence of any rain. All this, while beachgoers relax in the sun! Tenerife is a wonderfully climatically diverse environment, making it a hotbed for wildlife and animal-spotting.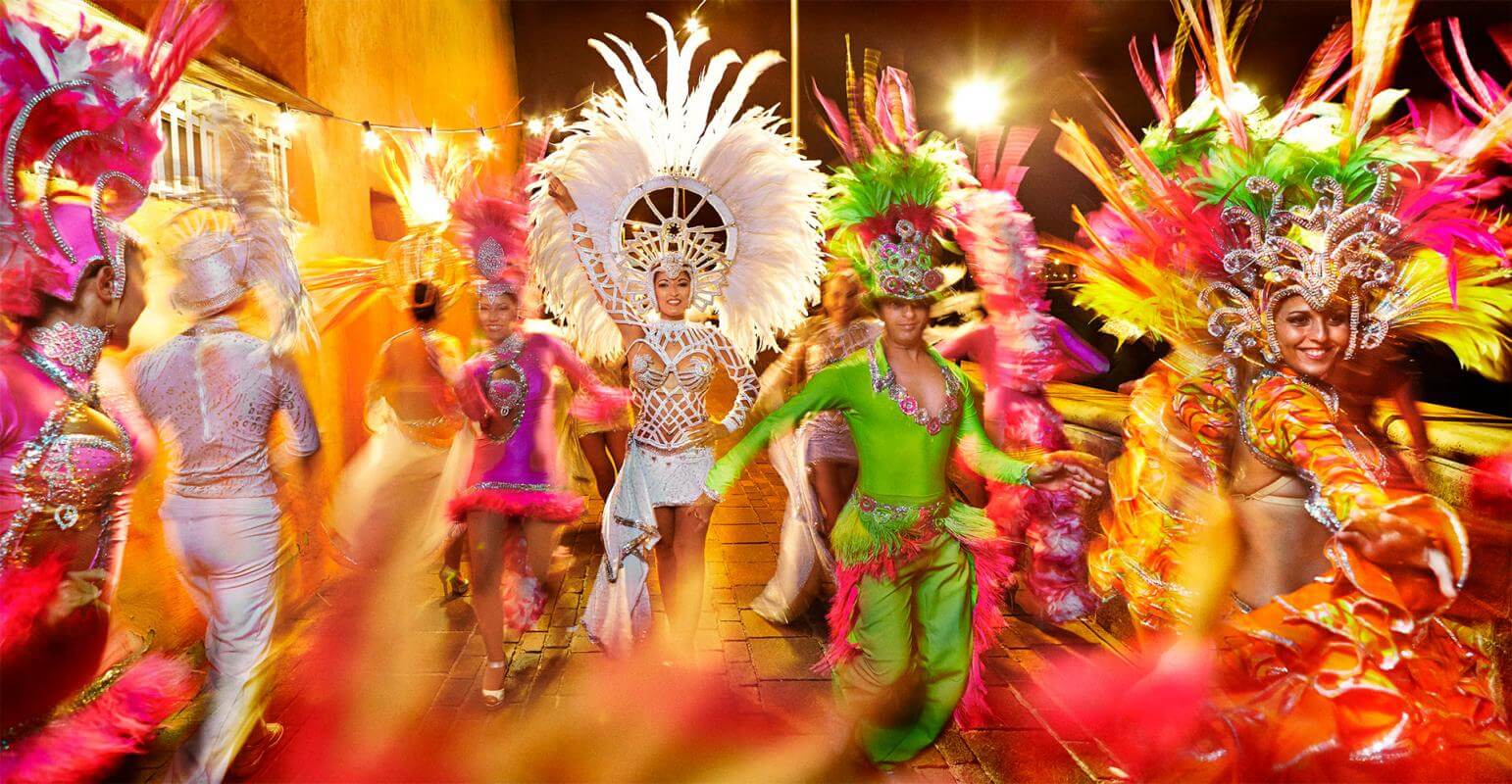 Witness the famous Carnival
Carnivals are a big deal back on mainland Spain, however Tenerifie proves that while it may be separated by water, it's not to be outdone in the festivities. Tenerife's main carnival week is around Shrove Tuesday (late February to March time), and is reportedly to be second in size only to Rio de Janeiro! Transport runs all throughout the night in the southern resorts, so you can easily enjoy the 'world's best street party'. A colourful adventure, full of breathtaking costumes, floats, and a whole range of musical entertainment, the Santa Cruz Carnival is not to be missed.

Ready to go an autumn/winter Tenerife adventure? Click here to browse our attraction tickets for the best experiences in Tenerife. 
Have you signed up to our mailing list? Click here to regularly receive all the latest news and ticket offers from us.
Read next…