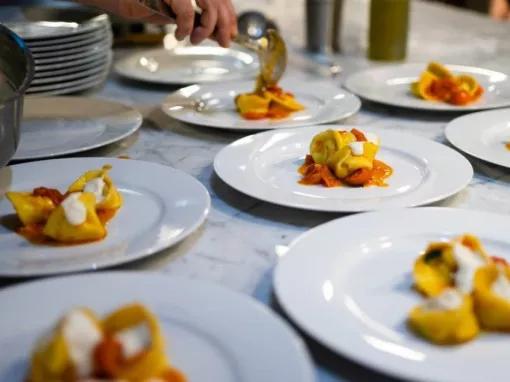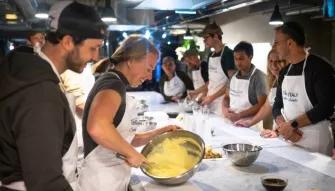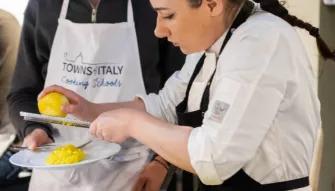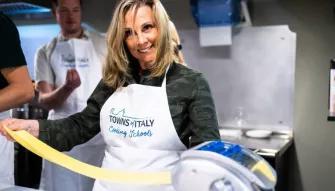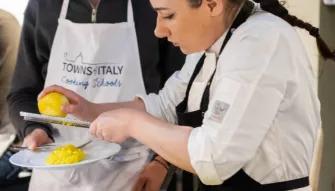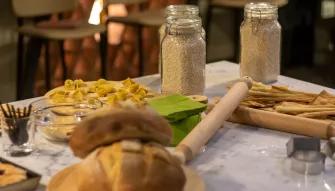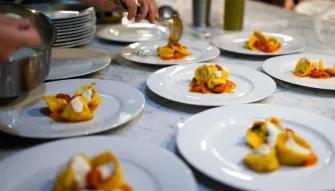 Pasta & Risotto Cooking Class in Milan & Market Food Tour
Make the most of your Pasta & Risotto Cooking Class in Milan & Market Food Tour visit with these extras
Full details
Dining, in or out, is a question of style in Milan, and only here can one find all of Italy in the kitchens, and the majority of Michelin-star restaurants. But nothing beats learning to make it yourself, right? Learn the tricks of the trade at the best cooking class in Milano!
Our guide to Pasta & Risotto Cooking Class in Milan & Market Food Tour
Master the art of preparing typical Milanese fare and traditional Italian cuisine, enjoy a unique pasta-making class in Milan led by an experienced charismatic chef; dive into the depths of flavor in the charming contemporary premises of the Florencetown Cooking School!
First of all set off to explore Milan's fascinating culinary scene visiting the city's bottegas, crammed with fresh produce and local specialties. Led by your chef you will browse, learn about the local specialties and traditional food heritage, and liaise with the vendors, tasting some specialties offered by the bottegas, before heading to our cooking school, a brand-new stylish facility in the heart of town. 
Aprons on, following your chef's skilled instructions, and learn how to prepare exquisite traditional dishes: risotto, fresh hand-rolled pasta, and dessert, too. Measure, mince, mix and stir (and taste, of course, to get the seasonings right!). Once all is ready sit down with a good glass of wine and relish the best Italian meal ever: the one you made yourself in the heart of Milan.
Locations
Via Giovanni Battista Sammartini 1 (corner piazza IV Novembre) next to Central Rail Station, at the Mercato Centrale Info Point, on the ground floor