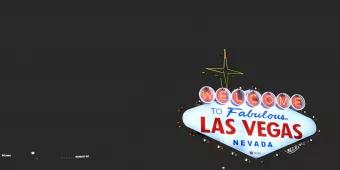 It's time for a trip to the theatre, Las Vegas style!
Our ultimate guide will help you when it comes to choosing the best Las Vegas show for your interests and holiday needs.
With a large selection of Las Vegas shows to choose from, it can be quite daunting when it comes to narrowing down which tickets to purchase. It's something our ATD customers ask us a lot, and thankfully there are a huge variety of performances to pick from depending on your interests. 
We've put together this handy guide which you can use to determine what show (or shows!) to attend during your exciting Las Vegas trip! 
Read about each show in more detail below, and decide which fantastic performance is best for you!   
Best for: Families, first-time Cirque goers and acrobat fanatics. Age 2+
The original Cirque du Soleil show is perfect for those who are new to the Cirque experience. Inspiring imagery is combined with high-energy acrobatics for the ultimate mysterious discovery. This show has become the company's hallmark, and rightly so. Critics have deemed it a "tribute to the artistry of the human body" (Las Vegas Sun) and "a wonder of athleticism, grace and mystery, with a touch of humour thrown in" (Chicago Sun-Times).
It's currently showing at the fabulous Mystère Theatre at Treasure Island, and lasts for around 90 minutes. This is a must-do experience if it's your first time in Vegas, or if you have never witnessed the magic of the Cirque before. 
Best for: Families and students. Ages 3+
The iconic Blue Man Group are famous around the globe, and what better place to witness the stunning routine than in Las Vegas? The show is an eclectic mix of music, dance and humour, all performed by the legendary painted drummers. This family friendly experience is also ideal for holidaymakers of all ages. It will rock you world, blow your mind, and unleash your spirit too. You might not be sure what you've just witnessed, but you'll leave loving it and definitely wanting more. 
Take your seat at The Blue Man Group Theatre at the Luxor Casino and Hotel in Las Vegas, and have your turn seeing the famous bald-headed blue men. 
Best for: Families, and technology and martial arts fans. Ages 5+
Another fantastic Cirque du Soleil show makes up our 'Las Vegas shows' list, this time with a focus on martial arts and puppetry. KÀ takes adventures to a whole new level, following the story of a brother and sister who become separated during a siege of their Far Eastern palace by evil warriors. 
Witness an 80-member cast tell this impressive tale, and rest assured that no expense has been spared in the mind-blowing production of the show - $165 million was poured into creating this spectacular theatre experience.  
Critics have called the show "bigger than Vegas" (TIME Magazine) and praised "the acrobatics and dazzling special effects" as being "stunning and enchanting" (LA Times). 
KÀ is an unexpected yet totally worthwhile show to go to during your Las Vegas break. Whether you're a martial arts expert or a complete and utter novice, the performances are sure to inspire you in the best possible ways. 

Michael Jackson ONE by Cirque du Soleil 
Best for: Michael Jackson fans and music lovers. Ages 5+ 
Spend an evening with the King of Pop and all of his greatest hits when you purchase tickets to Michael Jackson ONE at the Mandalay Bay Resort & Casino in Las Vegas. Immerse yourself in classic songs alongside a fusion of acrobatics, dance and amazing visuals. Hear his music like never before, as the show takes you on a journey through a series of seamless visual and musical tableaux. 
Praised by critics as a "multimedia extravaganza that often flies high, but never loses sight of its importance" (Associated Press), ONE features a cast of 63 dancers and performers, who use urban/hip-hop as a springboard for exploration. Jaw-dropping aerial performances make up this tribute to the work and creative spirit of the Michael Jackson legacy.  ONE is the show to visit if you're looking for iconic musical inspiration during your Las Vegas holiday. 

The Beatles LOVE Cirque du Soleil 
Best for: Fans of The Beatles and all music lovers. Ages 5+ 
An unexpected yet interesting mix of high-energy acrobatics and classic Beatles tunes are what visitors can expect during a performance of LOVE. Celebrate the musical legacy of The Beatles as 60 international artists showcase an incredible collection of stunts, surreal performances, and a dash of humour. 
LOVE uses the master tapes at Abbey Road studios, making a unique soundscape set against panoramic sound and visuals. Storywise, the narrative traces the Beatles' story from the Blitz, through to the band's founding and climb into superstardom, their psychedelic and spiritual works and their break-up in 1970. 
As you can imagine, the whole thing is a joyous celebration of the Beatles music, legacy and unrivalled energy, all taking place at the LOVE Theatre in Las Vegas' Mirage. Perfect for music lovers and those who want to step through time. 
Best for: Everyone! Ages 5+ 
Now, this really is something that has to be seen to be believed. "O" is set in, on and above the water, showcasing skilled acrobats, synchronised swimmers, divers and characters all coming together to produce this breathtaking surreal and theatrical performance. 
The show is performed in the O Theatre at the world famous Bellagio Hotel - the one with the spectacular fountain show too! The theatre itself resembles a classic European opera house, making it the perfect setting for this beautiful, spell-binding show. 
"O" pays tribute to the beauty of the theatre, and the elegance of water's pure form. The whole experience is effortless and takes viewers to a world where anything is possible. 
Watch the drama of life play out before your very eyes, in a show which critics have called "liquid magic" (Los Angeles Times) and "as spectacular and inventive a live show as you're likely to find anywhere in the world right now" (Chicago Tribune). 
Ideal for everyone to enjoy, a visit to "O" will make your Las Vegas experience even more magical and memorable.
Best for: Live action stunt and technology fans. Ages 13+ 
One for all the action lovers, R.U.N. is perfect for those who are craving fast-paced excitement and incredible stunts from their Las Vegas show experience. 
Follow two fictional dark clans through the Las Vegas underground, and be kept on the edge of your seat throughout the entire thing. A strong story collides with special effects and amazing human performances, pushing the limits of what 'theatre' really is. Expect an angry groom, a striking bride, motorcycles, fast-paced chases, combat and stunts. 
Taking place at the R.U.N Theater at the Luxor Hotel and Casino in Vegas, R.U.N. is a great experience for all those adrenaline junkies and self-confessed thrill seekers.
Best for: Stag and hen parties and adults. Ages 18+
Visiting Las Vegas for a stag or hen do? Then you won't want to miss Zumanity at New York - New York (yes, it's in Las Vegas). 
Leave all your expectations and, more importantly, your inhibitions at the door as you dive head-first into the world of Zumanity. This is Cirque at its most sensual, full of playful innuendo and daring eroticisim, alongside the world-famous acrobatics and intoxicating dance sets. 
Be taken on a sexy thrill ride full of sensational acrobatics and naughty fun. This an adult-themed production - of course - so expect a night that you certainly won't forget in a hurry. This is part burlesque and part cabaret - Zumanity has to be seen to be described, but critics have said "It's amazing. It's fun. It's hot" (The Advocate). 

The Rat Pack Is Back Las Vegas 
Best for: Lovers of all things retro and music. Ages 12+
Set in a fabulous retro-authentic location, the world-class The Rat Pack provides audiences with a fun-filled evening of music and comedy performances. The Rat Pack is Back has been hailed as the next best thing to seeing the original Rat Pack themselves, making for the perfect Las Vegas night. 
A hugely entertaining evening consists of classic music and skits by the original bad boys of Las Vegas - Frank Sinatra, Joey Bishop, Sammy Davis Jr., and Dean Martin. Remember "Luck be a Lady", "Fly Me to the Moon" and "New York, New York"? Well, they all feature in this fantastic show, alongside many other well-known hits. As if that wasn't enough, you may also get a very special performance from the one and only Miss Marilyn Monroe. 
One of our ticket options includes a fantastic three-course dinner, as well as seating in the VIP area. If you choose this, then you'll have a great view of the stage and be able to see all the laughter and action unfold.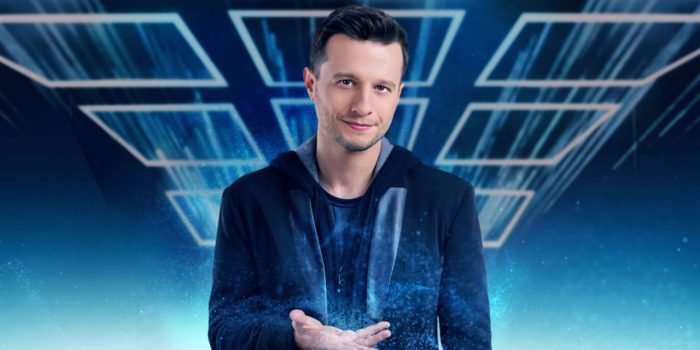 Best for: Magic fans of all ages. Ages 5+ 
Mat Franco's act was voted the "Best Magic Show in Las Vegas" for a reason - it really is amazing. Franco won the popular talent show 'America's Got Talent' and has since excelled in popularity and skill. He aims to redefine the magic genre, and challenge what people typically think of when they consider the term 'magic'. 
How is he doing this? Well, that's a question he's sure to never answer, but his interactive show is bringing crowds in night after night at the Mat Franco Theatre at the LINQ. You'll leave awe-struck and wanting more upon your exit, having just witnessed incredible magic acts and never-before-seen creations. 
Best for: Hen parties and ladies nights. Ages 18+
We've all seen "Magic Mike" and "Magic Mike XXL" (if you haven't, where have you been?) and now you can experience the sexy show for yourself at the Hard Rock Hotel & Casino in Las Vegas. 
Complete your hen party or ladies weekend with a visit to one of Vegas' most sought after shows, with a production that has been designed to capture the magnetism of the Magic Mike franchise. 
13 of the hottest and talented men come together to perform daring dances and strip routines all around the the audiences. And yes, audience interaction is a huge part of the experience! Phew. It's going to be quite a night. 
On a more serious note, the show was conceived by world-famous actor/dancer Channing Tatum (who starred in the "Magic Mike" films) and co-directed by Tatum and film franchise choreographer Alison Faulk. So you'll know you'll be witnessing world-class performances from incredibly talented individuals. 

Legends in Concert - Las Vegas 
Best for: First timers to Vegas and music fans. All ages  
The longest running show in Vegas needs little introduction, especially when coupled with the voices of Lady Gaga, Elvis Presley, Whitney Houston and Frank Sinatra.
Enjoyable for all the family, this all-singing all-dancing attraction features world-class tribute artists using their natural voices and channeling their inner music star. Audiences will be bought to their feet as they sing-along to the best-loved songs and rock the house to legendary hits. An experience to complete your iconic Las Vegas vacation. 
Best for: Magic fans who want a new experience. Ages 10+ (recommended)
The world-famous Criss Angel has dominated the magic world for over a decade, and now he's performing at The Criss Angel Theater at Planet Hollywood Resort & Casino in Las Vegas. 
A Las Vegas icon, Criss makes sure that his shows are something to remember. MINDFREAKⓇ is no different, being something unlike the world of entertainment has ever seen before. The performance combines cutting-edge technology with over 75 of Criss' amazing signature illusions - including many which are premiering live for the first time. 
His most talked about and most viewed demonstration also features something which viewers need to see at least once during their lifetimes: his revolutionary new levitation. You'll be left questioning his remarkable talents and be sucked into the world of magic once you see MINDFREAKⓇ, that's for sure. 
Best for: Adults looking something cheeky and fun. Ages: 18+ 
Now, this show doesn't open until September 2019, but it's already making the reviewers excited. It's been described as a mix of "Blazing Saddles" meets "America's Got Talent" meets "Westworld" - quite the combination!
This is an adult-only circus-variety show with a cheeky and cosmic twist. Featuring 'Boozy Skunton' and her troupe of the "most abnormally sexy but sensational amoral" entertainers, audiences witness a fast-paced, exciting show full of comic actors, variety acts, and acrobats. 
Be one of the first people in Vegas to witness this unique entertainment experience, which is taking up residency at The Kraken Music Hall, Grand Canal Shoppes at the Venetian Resort in Las Vegas. 
Best for: Adults looking for a wild circus experience. Ages 18+ 
Treat yourself to a night of imagination at Stripside at Caesar's Palace - the perfect venue for this wild and outlandish performance, Absinthe. This is theatre at its excess, as the cast of eccentrics perform amazing feats of strength, balance, danger and unfathomable flexibility - all within mere feet of the audience! 
Absinthe has been proclaimed the "The #1 Greatest Show in Las Vegas History" by none other than Las Vegas Weekly, so is certainly not one to miss during your special trip to the city. 
Browse all our Las Vegas shows and purchase your tickets here 
Like this post? You may also like...