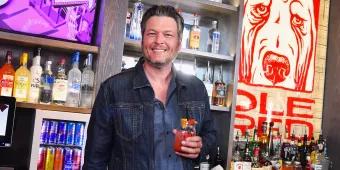 By AttractionTickets.com's Florida Experts, Susan and Simon Veness
Blake Shelton knows a thing or two about entertainment. The country music superstar has been enjoying hits since 2002, as well as featuring on TV show The Voice for 11 years.
His line of restaurants isn't too shabby, either. He opened his first Ole Red music-and-dining venue in his home-town of Tishomingo in Oklahoma in 2017, and added two more in Tennessee in the following couple of years.
Happily, Orlando was also on his radar, and it wasn't long before that inimitable Shelton style was dishing up platefuls of his signature dishes at the heart of the ICON Park attraction complex.
It was a brave move, though. It was at the height of the pandemic in 2020, and restaurant dining was extremely low on the agenda for most people, while international visitation had all but dried up.
But a winning formula is hard to beat, and the combination of country music and down-home cooking comforts has proved a popular one with ICON Park visitors.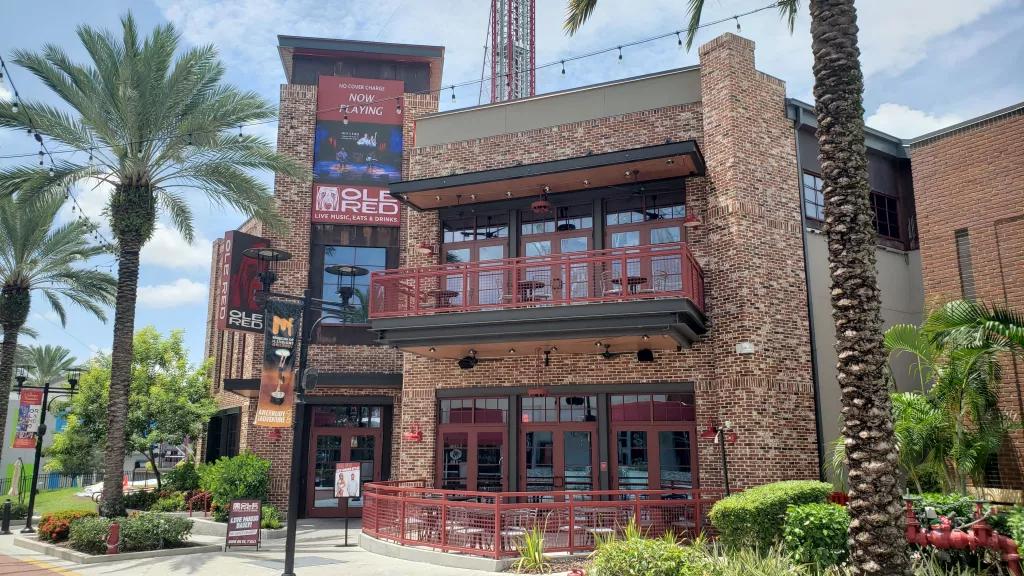 Now, for those returning to their favourite holiday hot-spot for the first time since the virus reared its ugly head, the eye-catching outline of Ole Red is likely to be a completely new prospect on the International Drive horizon.
Its solid brick exterior is hard to miss with its red-accented balconies and patios, but it's the capacious interior that has the real wow factor, with a main stage backed by high-tech video screens, a kicking sound system and the choice of two full bars.
There is live music seven days a week, usually from 11.30am to 11pm (with a couple of breaks in between musicians), and a honky-tonk dance party every Friday from 9pm. Lunchtimes tend to be on the quiet side, but the evenings are a different story, with a genuine party atmosphere.
And, if you're lucky, there might be an on-screen appearance from the boss man himself, as Shelton has a penchant for 'dropping in' on his restaurant guests, materialising on the main screen to chat about whoever's on stage at that time.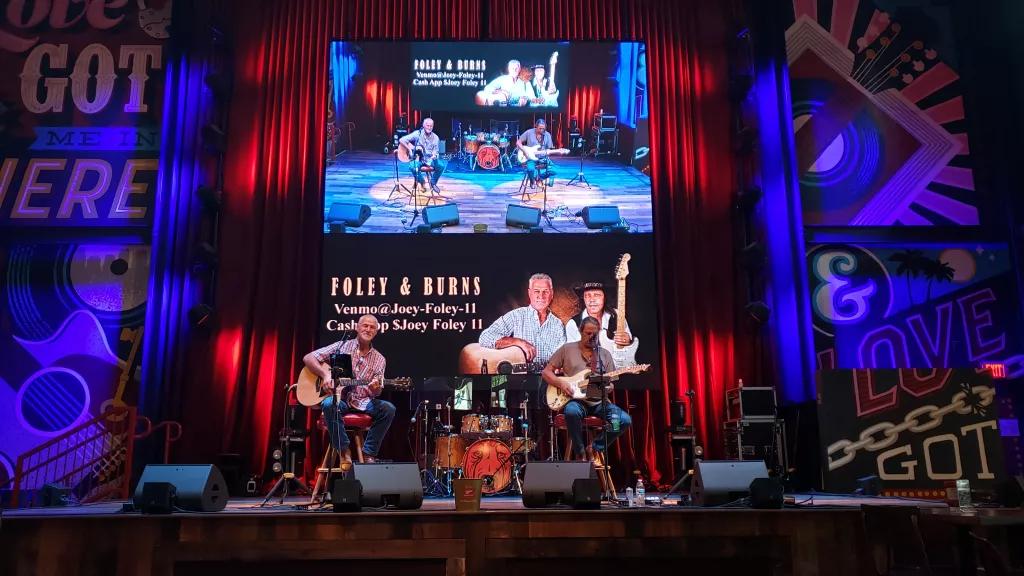 He's also quick to highlight the food on offer, and that is especially relevant this August as there are two significant dates that play right into the Ole Red playbook.
The first is August 16, which is – believe it or not – National Rum Day. There's never a BAD day for rum, of course, but it fully deserves its own day in the beverage spotlight as it makes for some fabulous opportunities for a killer cocktail or three.
Then, on August 25, it is National Banana Split Day. Yes, we're deadly serious, the classic dessert has its very own dedicated day of the year in America, and that's good news in these here parts.
That's because Ole Red takes the opportunity to highlight its own rum and banana concoctions, and we had the chance to sample them last week (you have to file it in under the heading of "It's a dirty, rotten job, but someone's got to do it!").
Now, we're never usually ones to pass up the chance for a decadent dessert, but it's been years since we last sampled the traditional style of a banana split. As children of the 1960s and '70s, it was often the only fancy sweet treat on the menu, hence its appeal had faded over time.
But we were keen to see what kind of delectation Ole Red could manage with bananas and ice cream, as there are only two signature desserts on the menu and one of them is – yes, you guessed it – that good old 1970s classic.
As it turned out, it was a pretty brave call. This isn't so much a characteristic dessert as an epic challenge. Iconic, even. Our dish was served up with a huge banana split down the middle and perched either side of a mound of vanilla ice cream and whipped cream, topped with sprinkles and both chocolate and caramel sauces. It was also served in a skillet. On top of a giant chocolate chip cookie, baked to dreamy perfection.
Thankfully, there were two of us to tackle it, but it still took a monumental effort of belt-busting fortitude to get to the bottom of the dish. Mission accomplished, but only just!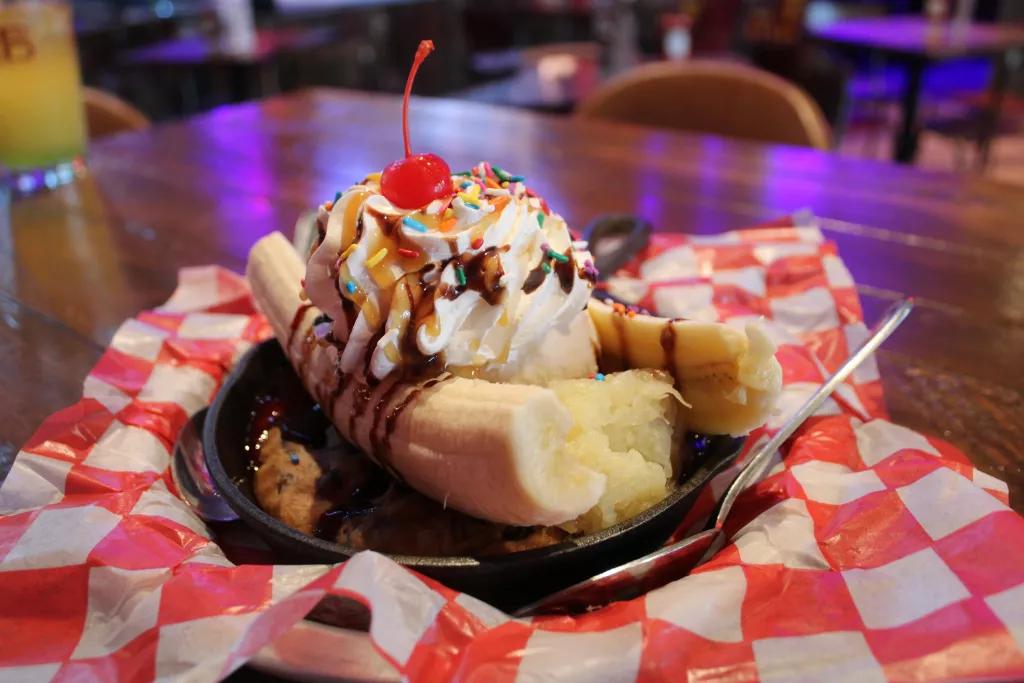 The drinks were equally large and challenging. Ole Red features three out-and-out rum sensations, and we courageously waded into two of them, the String of Lights White Sangria (which takes its cue from a Shelton ditty called, appropriately enough, "Sangria"), and the Redneck Mai Tai.
Both come in a whopping souvenir glass for an extra $5 and both pack bags of flavour from the rum elements. The Sangria features a sauvignon blanc base mixed with apple juice, pineapple rum and fresh fruit.
We tend to add brandy to our sangrias, but the pineapple rum makes for a really light and refreshing alcoholic partner, a summery alternative to the more traditional mix.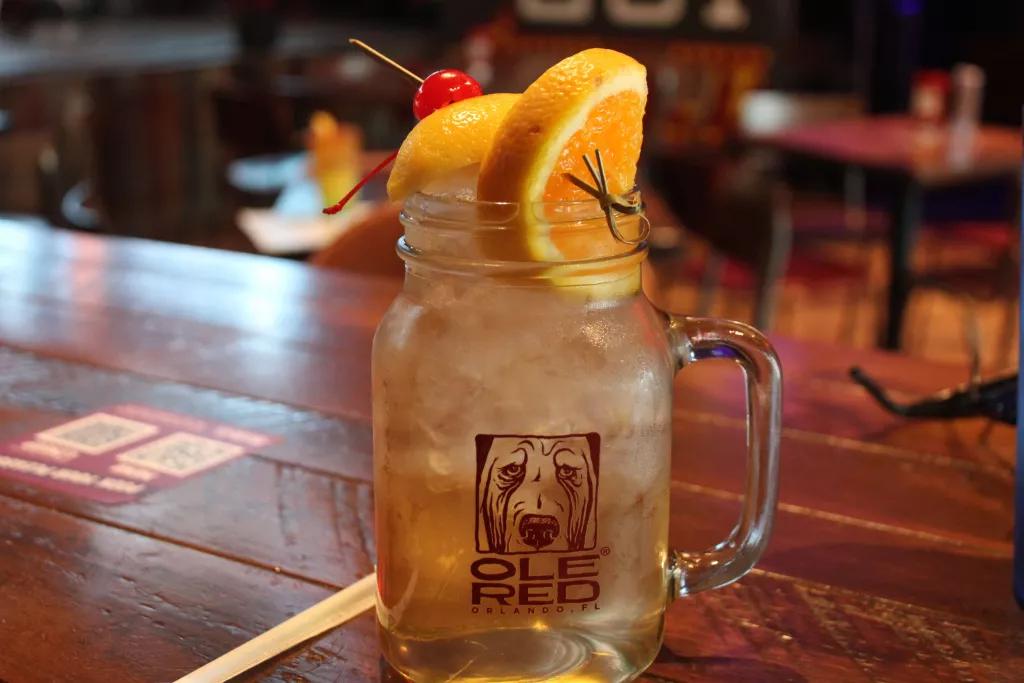 The Mai Tai is often Simon's go-to cocktail in holiday mode, a big, Caribbean-infused jolt of a drink that wears its mix of rums like a security guard wears a trenchcoat. It takes no prisoners.
Ole Red begs to differ, however. Given the 'Redneck' name check, you might expect something of a more down-to-earth and hard-hitting nature, but Shelton's version is altogether more surprising, giving its rum base a sweet burst from Mountain Dew soda and adding Midori melon liqueur as a lower layer in the alcoholic ensemble.
Served in a 20-ounce glass, it looks formidable but has a more playful and, frankly, tasty profile than the typical version.
However, we don't recommend imbibing more than one of these beauties at any one sitting, and you certainly need to have a designated driver for the ride home, or take the famous I-Ride Trolley if you're staying in an International Drive hotel.
Of course, you probably won't be coming in just for a cocktail and dessert, in which case you'll want to know that there is a highly tempting array of appetisers and entrees to get your holiday teeth into (and to soak up some of that alcohol!).
We are big fans of the Southern-tinged starters, such as the Fried Pickles & Green Tomatoes, Red, Red, Redneck Shrimp, and Southern Tater Tot Poutine (where tater tots are what we'd know as oven crunchies, but are WAY better than simple shredded, deep-fried potato tubes).
The main courses are heavy on burgers and other sandwiches, as well as a selection of barbecue dishes that are truly slathersome, which is our new word for meat that has been heartily smoked and slathered in rich sauces that make your tastebuds say "Howdy!"
The Ole Red Smoked Meat Platter is the ideal introduction to traditional Southern barbecue style but, if you prefer something simpler, don't look past the Austin Brisket Sandwich for a hand-held symphony in meaty goodness.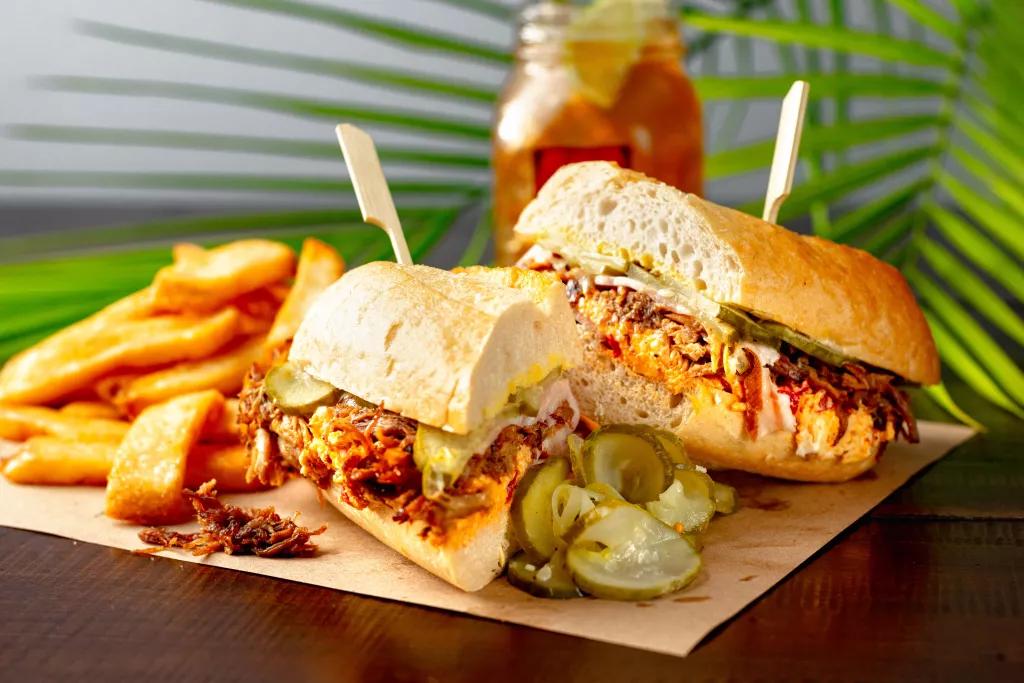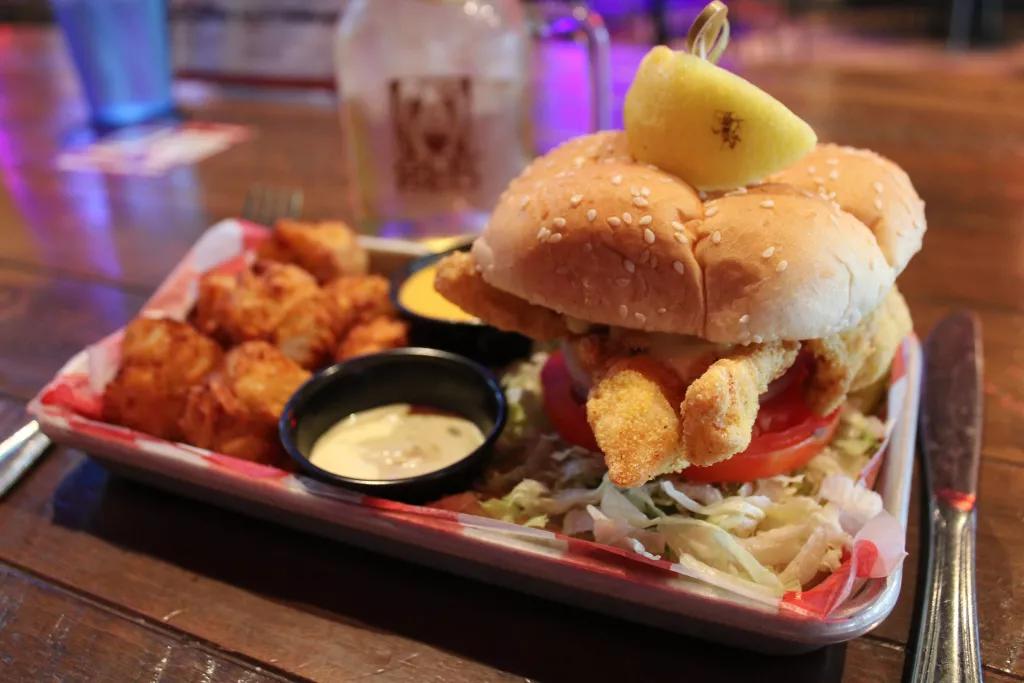 And don't worry if you're not here on August 16 or 25. Ole Red's rum and banana-infused offerings are available with their regular menu, so you can still indulge in these flights of culinary fancy whenever you can get here.
We do strongly recommend it, though. The music's really good, but the food and drink may just be better!
Have you been to ICON Park or any Ole Red venue? Give us your thoughts on the friendly ATD forums, our Community Facebook page, on Twitter or Instagram.