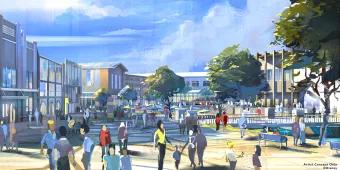 New dining, shopping and entertainment experiences are in the works.
The shopping and dining complex at Disneyland® Paris is set to undergo a multi-year transformation. Here's everything we know about the renovations so far.
As part of the ongoing transformation of Disneyland® Paris, it has been announced that Disney Village® is going to be completely rejuvenated over the next few years, and we can't wait to see what's in store!
Disney Village® is currently home to restaurants like Annette's Diner, Planet Hollywood and the Rainforest Café, and merchandise locations including World of Disney and the LEGO® Store. Beginning at the end of 2022, this large-scale renovation will bring all-new restaurants, shops and entertainment to the complex, which will bring the place to life both during the day and at night.  
While there hasn't been too much information released yet, from the first concept art we can see that the new Disney Village® will have a timeless style and include areas such as a boardwalk and large landscaped areas for guests to enjoy. 
One thing we do know is that Café Mickey will be the first location to be transformed, with plans to create a beautiful and modern Parisian brasserie called Rosalie. This will offer both table and counter-service options and have stunning views over Lake Disney!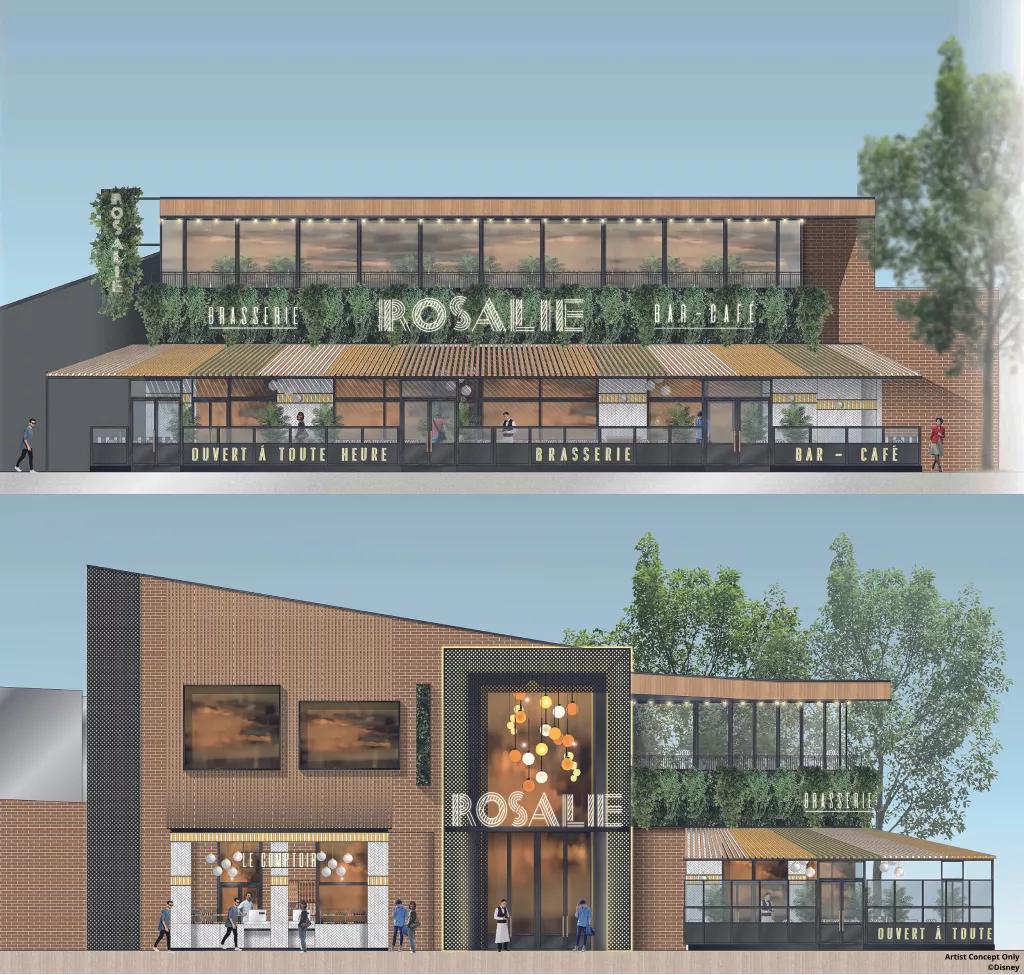 And this isn't the only area in Disneyland® Paris to be getting a renovation! The Walt Disney Studios® Park is currently undergoing an impressive expansion to include fan favourite lands such as Avengers Campus. The Disneyland® Hotel is also in the middle of a makeover that will add a royal theme to its many rooms. 
We're so excited to find out more about this transformation project - be sure to check back for more news as it's announced! 
Don't miss out on all of our latest Disneyland® Paris offers. Give our dedicated team a call on 0800 223 0324, or take a look at our lowest price guaranteed Disneyland® Paris tickets below.