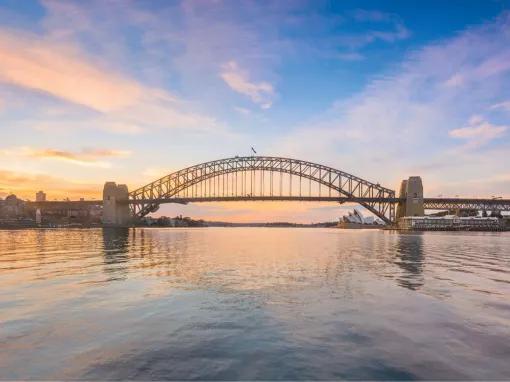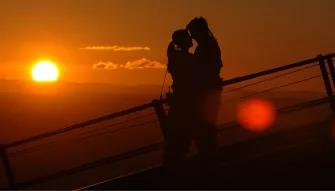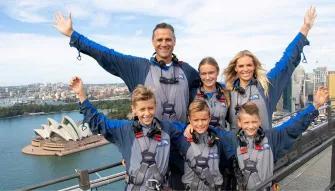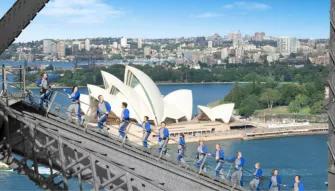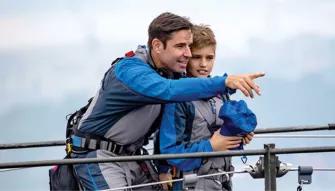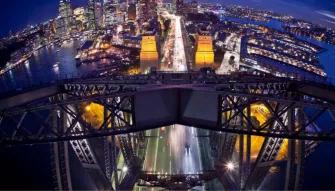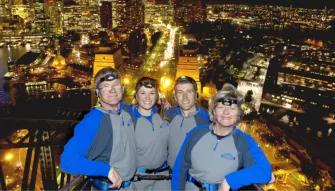 Sydney Bridge Climb
Full details
A memorable and exhilarating adventure!
Planning a trip to Sydney? You won't want to miss the opportunity to do one of the number one experiences when visiting, climbing the iconic Sydney Harbour Bridge. Once you are at the top of one of the world's most iconic modern structures, enjoy stunning 360° views of the glorious Sydney Harbour and leave with memories that will last a lifetime!
Our guide to Sydney Bridge Climb
You haven't seen Sydney until you've stood 134 metres on top of the iconic Sydney Harbour Bridge! This is truly one of the most magnificent views in Australia.
Led by one of BridgeClimb's professional climb leaders, climb Australia's famous arches to the very top on this summit and witness the most breathtaking 360° panoramic views of the beautiful Harbour, including east to the Sydney Opera House, west to the Blue Mountains and the Harbour city surrounds.
Latching on at the Climb Base below the Bradfield Highway, you will walk below the road deck until you reach the South-East Pylon. There you will go up four ladders to the start of the upper arch. With the Summit in your sight, your journey continues along the Bridge's upper arch on the Opera House side until you hit the top. After a Summit celebration with your group, you will cross to the west side to make your descent to Climb Base.
Day, Twilight or Night Climb: Which Bridge Climb is for you? We offer 3 different time options for you to choose from, so whether you want to see Sydney whilst the sun is up, just as it is setting or perhaps you want to see the city all lit up at night, there's something for everyone!
Sydney Bridge Climb - Day Climb
Sydney Bridge Climb - Night Climb
Sydney Bridge Climb - Twilight Climb
People who purchased Sydney Bridge Climb also viewed...