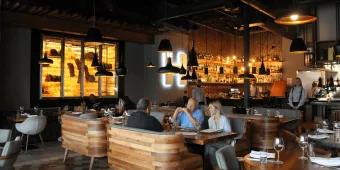 By AttractionTickets.com's Florida Experts, Susan and Simon Veness
When you want to check out Orlando's purely local eateries, here's what to look for.
Orlando's tourist areas are positively packed with interesting and tasty places to eat, a crowd of restaurants all vying to attract our millions of visitors.
It's hard to escape the plethora of dining delights, many of which are brand new to anyone from outside the US. The likes of TGI Friday's, Olive Garden, Outback Steakhouse, Cheesecake Factory, Cheddar's Scratch Kitchen, Cracker Barrel and Denny's are seemingly everywhere. And that's on top of all the fast food places such as McDonald's, Wendy's, Burger King, KFC, Taco Bell and others, who all have that distinctive American feature of drive-through options.
In all, Orlando boasts more than six thousand places to eat, and no-one is ever going to try all of them in one visit!
But, like last week's blog about experiencing Orlando like a local, there are restaurants you are unlikely to discover in the main tourist areas, ones that exist purely for residents in places like downtown Orlando's Main Street districts, Winter Garden and Winter Park. And, if you like getting off the beaten track and discovering the real Orlando behind the tourist façade, then you will definitely want to know how to Eat Like a Local, as we do most of the time.
Of course, this is not to denigrate or put down any of the theme parks and the restaurants that surround them. Places like Disney Springs and Universal CityWalk have fabulous dining options, and we have had some scintillating meals at the parks and resorts. But there is definitely an alternative, and it is packed with charm, international flair and no little amount of five-star appeal. In fact, of the 44 Orlando restaurants now on the revered Michelin Guide, at least 30 are well outside the areas that most visitors frequent.
So, with no further ado, let's introduce you to some of the dining delights you can discover when you venture beyond the obvious places.
Restaurant Row
OK, let's start with half a foot still in the International Drive area, albeit one that is a substantial stride from the usual offerings. This is actually a stretch of Sand Lake Road west of I-Drive, roughly from Turkey Lake Road to Apopka Vineland Road. It's part of the Dr Phillips residential area, hence it draws most of its business from the locals. Here you'll find some big-name upscale chain restaurants, like Ocean Prime and Eddie V's (both offering fabulous seafood), the Melting Pot, Ruth's Chris Steakhouse, Seasons 52, Rocco's Tacos, Morton's Steakhouse and Fleming's Prime Steakhouse, all of which will provide an upscale touch.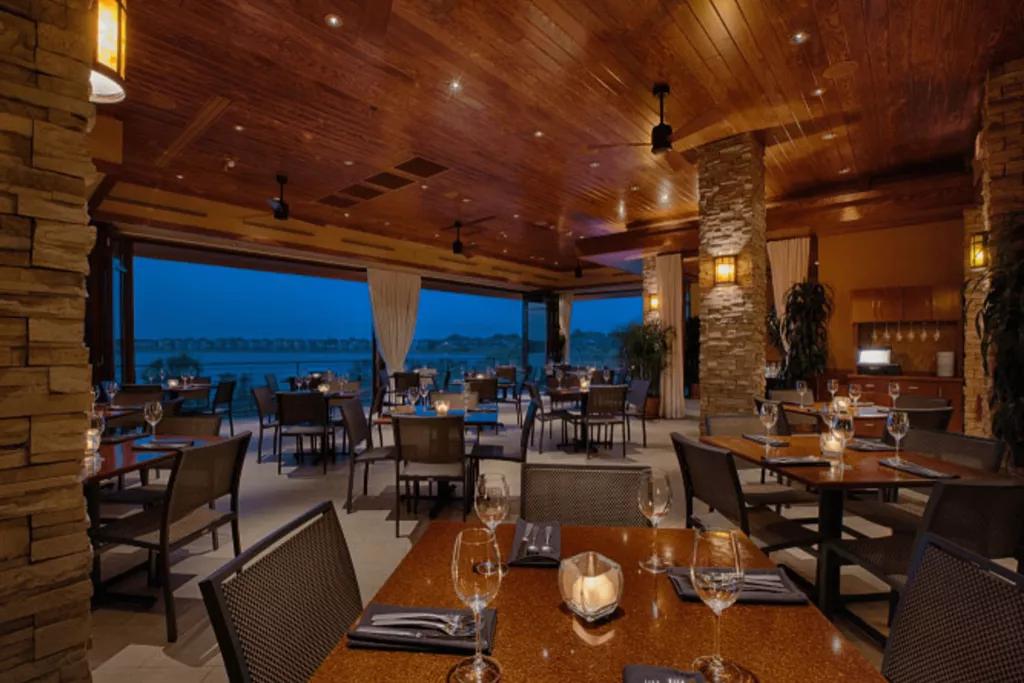 There are also a whole stream of one-off restaurants, from the supreme cuisine of Norman's and American chic of Chatham's Place and Slate at one end of the scale, to more modest options, but still with bags of style, like BigFin Seafood, The Whiskey (some of the best burgers in town), Bartaco, The H Cuisine and sports bar style of American Social. For good Indian food, try Saffron, while Cedar's features superb Lebanese cuisine.
PS: Dr Phillips is a fascinating real-life character from Orlando's 20th century past, who had a major role in shaping the city of today with his philanthropy. You can read about him on this link.
Mills 50
This downtown district is now absolutely flush with great dining, boasting eight that get Michelin recommendations, including Z Asian, the fresh seasonal style of The Strand, Black Rooster Taqueria and Maxine's On Shine, which is simply THE place to go for weekend brunch. Other stand-outs include the authentic Vietnamese cuisine of Little Saigon and Anh Hong, Pig Floyd's Urban Barbakoa, Black Bean Deli (especially for vegetarians) and the new Pigzza, with a modern take on classic Italian fare.
Winter Park
Possibly Orlando's smartest repository of restaurant choice, this suburb is crammed with fine dining along Park Avenue, many of which have a pavement café vibe. Seek out the gastropub style of Prato, Kai Asian Street Fare, and the Michelin-starred brilliance of Soseki, which has just 10 seats and is often booked up well in advance.
The Briarpatch is our go-to for brunch, while we also love 310 Park South for lunch and Bosphorous Turkish Cuisine for more Mediterranean flavours. The Glass Knife is truly superb for decadent desserts and Ethos Vegan Kitchen is the place for vegetarians. Hamilton's Kitchen at The Alfond Inn is another elegant choice that is ideal for lunch al fresco or a special evening out.
The epic barbecue style of 4 Rivers Smokehouse practically deserves its own section in our locals' round-up, as it has become a standard-bearer for Orlando as a whole as well as a growing brand in Florida. Starting out as a humble counter-servery in Winter Park, it has blossomed into multiple locations, all serving luscious barbecue cuisine with a real flourish. It isn't really a secret any more, but it remains a 24-carat local success.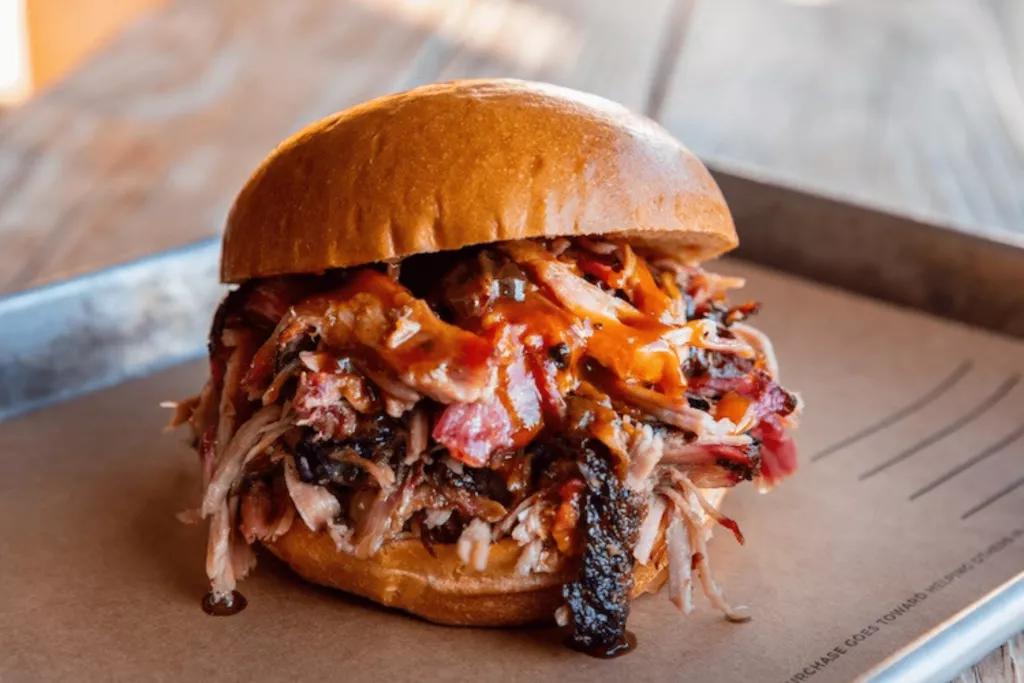 College Park
Another of Orlando's fabled districts, this one boasts just about everything, from the down-home style of College Park Diner and the breakfast specialities of Shakers American Café to Zeytin Turkish Cuisine and Azteca Cantina for fab Mexican food. For something different, try The Jerk Pit, a true taste of the Caribbean.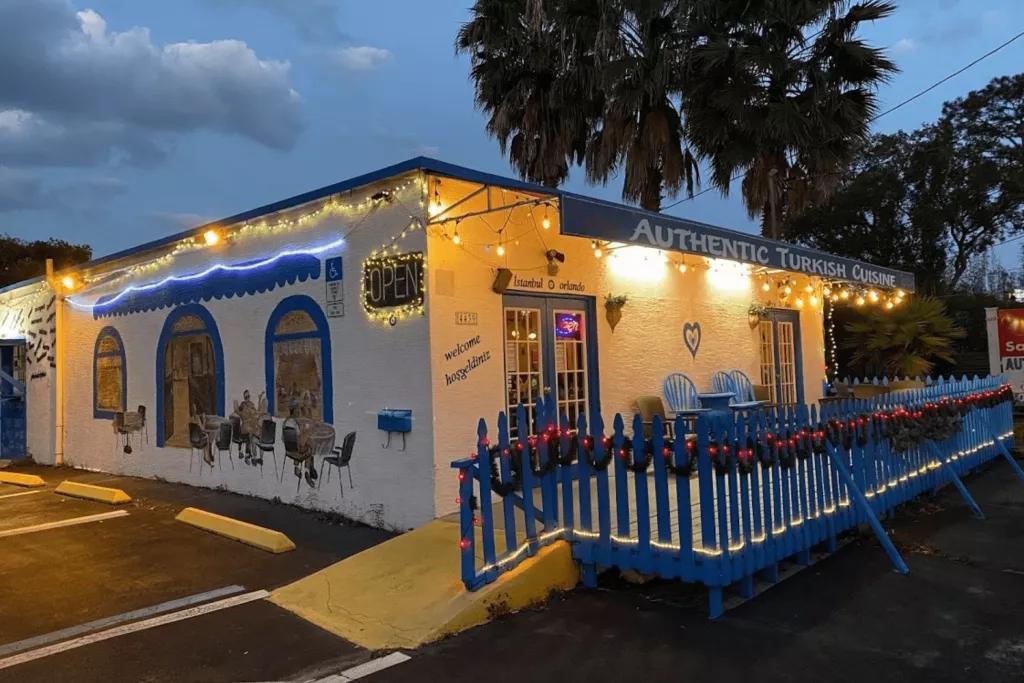 Downtown 
Once again, the sheer variety is impressive in the heart of the city, with fine dining on offer at The Boheme restaurant at the Grand Bohemian Hotel, DoveCote (for impeccable French cuisine), Artisan's Table and Kres Chophouse (great steaks), in addition to the simple pleasures of Nikki's Place (classic Southern comfort food), Ace Café, Tin & Taco and Harp & Celt Irish Pub. For a great cocktail bar, Mathers Social Gathering is another top recommendation, while the coffee bar style of Craft & Common is also a big locals' hangout.
Winter Garden
This is arguably our top choice for an evening out or just a quick lunch while we are out and about. It's only 15 minutes from where we live and its Plant Street centre has become an absolute magnet for excellent restaurants in recent years, along with Plant Street Market, which features the excellent Crooked Can Brewery and a complete food hall repertoire.
The Chef's Table at The Edgewater Hotel is simply one of the smartest, and most romantic, dining choices in town, while the likes of The Whole Enchilada (Mexican), The Hangry Bison (new American cuisine), Urban on Plant and Moon Cricket Grille (wine bar, and more) are all one-off gems.
Finally, we do have a handful of faves that don't confirm to any of these specific areas, and which should definitely be singled out for attention:
Yellow Dog Eats – for the best sandwiches in town, and a truly eclectic style, head for the suburb of Gotha and this truly eclectic gem. Don't miss their Famous Pulled Pork Sandwich and roast turkey sensation of the Holy Crap (yes, really!), as well as inventive salads and even veggie choices.
The Ravenous Pig – just outside Winter Park and with a gastropub style all its own, this lovely restaurant by local celebrity chefs James and Julie Petrakis is an absolute must-try for just about anything on an imaginative menu, while it also features its own micro-brewery, Cask & Larder.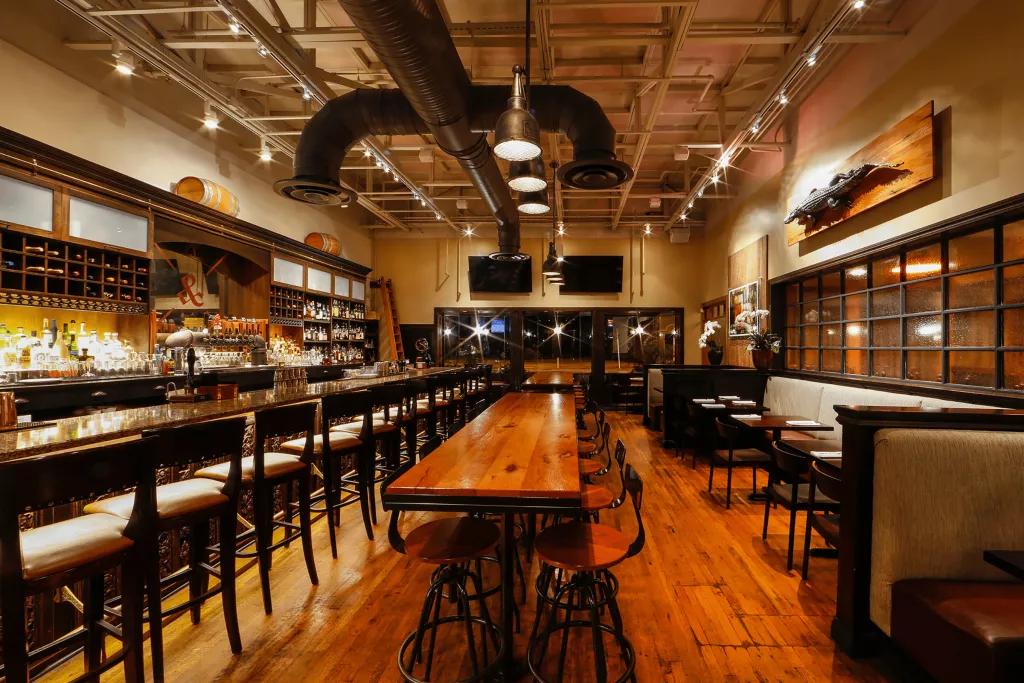 Domu - tucked away inside the fab East End Market in the Audubon Park district, this noodle speciality restaurant has also been Michelin-recommended and is a stand-out for creative small-plate offerings as well as superb cocktails. The Market is also a local star in its own right.
The Taproom at Dubsdread - if you're looking for the best gourmet burger in town, along with a surprisingly elegant menu featuring the likes of fresh seafood, tacos, soups and flatbreads, this restaurant at the clubhouse of Dubsdread Golf Course is a must-try.
But there are also others that are waiting to be discovered. Just let yourself wander into any of the downtown districts and you're bound to find something new and exciting. Just put your tastebuds to the test….!
What local restaurants have you discovered in Orlando? Tell us about them on the friendly Attraction Tickets forums, our Community Facebook page, on Twitter or Instagram.