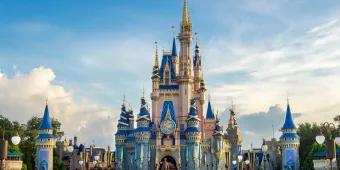 Top tips for your Walt Disney World Resort holiday!
Check out this handy list of tips and tricks, to make your visit to the Magic Kingdom unforgettable…
A holiday at Walt Disney World Resort in Florida takes a lot of planning, that's why we thought we'd help you out! We've put together a list of tips and tricks for visiting Magic Kingdom Park, to help you get the most out of your trip…
1. Spend more than one day in the park
There's so much to see at Magic Kingdom Park, from thrilling rides to spectacular shows and everything in between. We'd definitely recommend spending more than one day here so that you can make sure you see it all. Maybe spend one day trying out all the incredible rides and another meeting your favourite characters and watching the fantastic shows.
2. Arrive early enough to see the welcome show
Each morning, when Magic Kingdom Park opens, a fun-filled opening ceremony featuring lots of familiar faces takes place on the Cinderella Castle Forecourt Stage. A trumpet fanfare starts off the show, before Mickey and his pals take to the stage to welcome you to the park. By arriving in time to see this, you're not only witnessing a great show, but you'll also be one of the first in the park to get on those amazing rides, plus you'll be able to snap a few selfies in front of the castle when the park is at its quietest.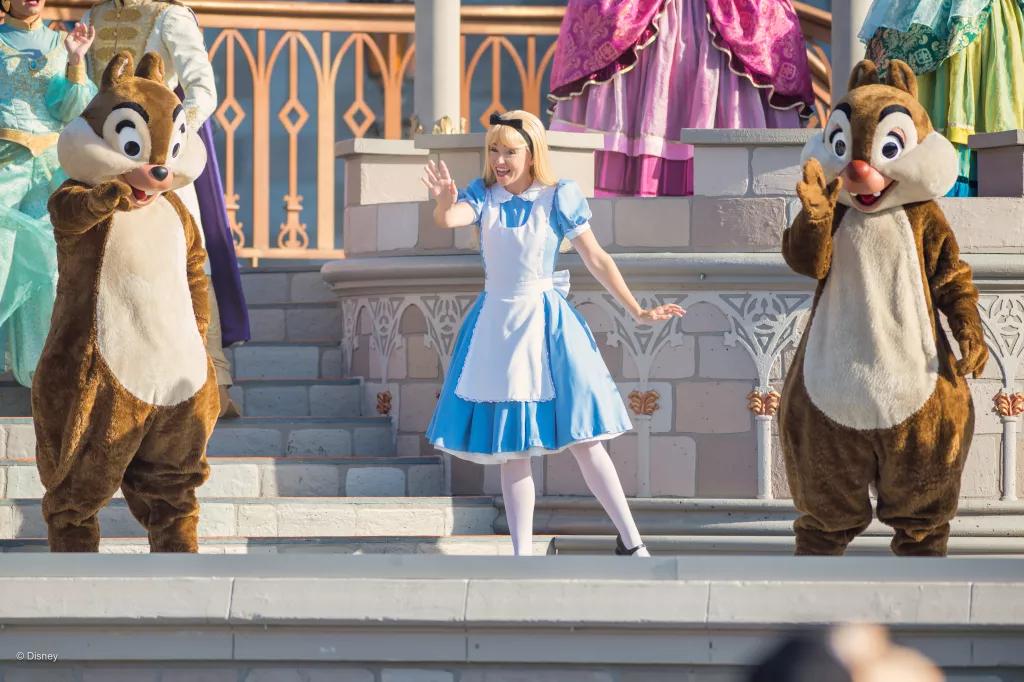 3. Save your Disney Genie+ reservations until after mid-morning
We'd always recommend arriving at the Walt Disney World Resort theme parks early, and by early we mean before they actually open! This means you can be one of the first through the gates and can enjoy riding the park's top attractions before the queues start to build. That's why, if you're using the Disney Genie+ service, we'd suggest making your first reservation for mid-morning. You don't want to waste them when the park is quiet and there are relatively no queues, so we'd suggest saving them for mid-morning when the crowds start to arrive.
Top tip! Peter Pan's Flight, Splash Mountain, Pirates of the Caribbean and Big Thunder Mountain Railroad are some of the most popular rides at the Magic Kingdom, so we'd recommend using Genie+ for these.
4. Get the perfect viewing spot for the parade
The Disney Festival of Fantasy Parade is a must-see if you're a big character fan, as you can see all of your favourites in one place. You can expect to see Disney royalty, classic characters like Mickey and Minnie Mouse and even a few villains! It takes place around 3pm every day (make sure you check the times as this can change), winding through Frontierland and Liberty Square, before making its way down Main Street U.S.A.
Most guests gather on Main Street to view the parade, so this is by far the most crowded area. If you're looking for somewhere a bit quieter but still with great views, we'd recommend watching from Frontierland or just underneath the train station near the park's entrance.
Top tip! Wherever you choose to watch the parade make sure you head over to the area early, as once the parade preparations are underway it makes it more difficult to navigate your way around the park.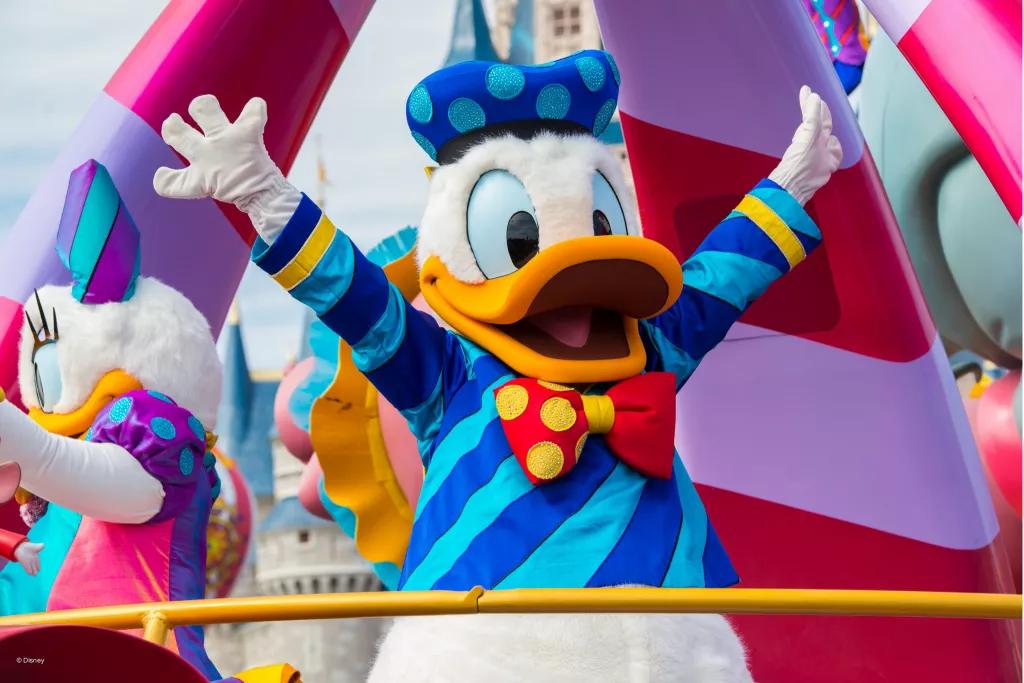 5. Or ride the top attractions during the parade
On the other hand, if you're more of a ride fan, a great time to avoid the queues is during the parade. Lots of guests have a break from the rides to watch the parade, so if you've got a particular attraction at the top of your list, head here when the parade is on and the queue should be significantly shorter! Make sure you're close to your chosen ride before it starts, as like we mentioned before, it's harder to get around the park once the parade begins.
6. Stand in the middle of Main Street U.S.A. to watch Disney Enchantment
It might seem tempting to find a spot as close to Cinderella Castle as possible when getting ready to watch the nightly fireworks show. But with Disney Enchantment we'd recommend standing a bit further back. This is because, in addition to the fireworks and projections at the castle, the facades down Main Street U.S.A. are also lit up with lights and projections, creating a 360-degree experience that you won't want to miss!
Top Tip! If you have already seen the fireworks on your trip, this is another great time to start queuing for some of those more popular rides. Not only will the queues be shorter, but on some rides like Splash Mountain and Seven Dwarfs Mine Train, you might get a view of the fireworks as you ride!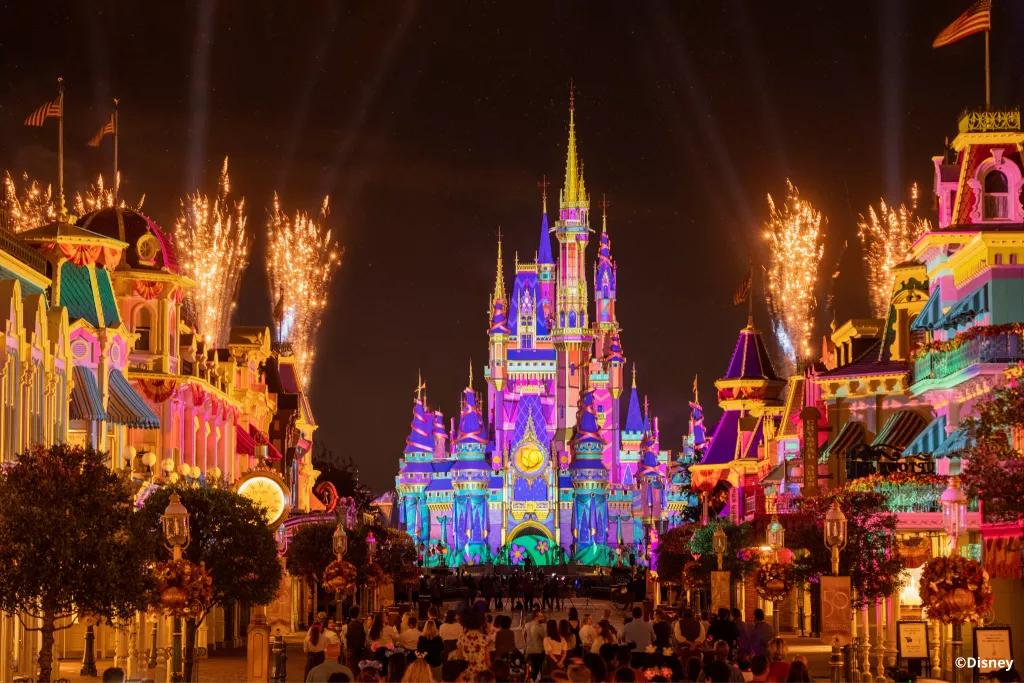 7. Meet Mickey Mouse at Town Square Theatre!
A trip to Magic Kingdom Park shouldn't be complete without a visit to see the big cheese himself - Mickey Mouse! As this meet and greet location is right at the front of the park, to your right as soon as you come out from under the train station, it can be easily missed as people make their way straight to Cinderella Castle. But if you want to say hi to Mickey, this is the perfect place to do so, and you can currently see him dressed in his 50th Anniversary finest!
8. Don't skip the "small stuff"
With so many amazing rides and attractions, it can sometimes be easy to forget about some of the smaller details. Big Disney fans will appreciate everything the park has to offer, so we'd suggest taking some time to explore the park properly. Look out for things like La Fontaine de Cendrillon (aka the Cinderella fountain) and the Sword in the Stone, as these make great photo opportunities.
Similarly, the Walt Disney World Railroad can sometimes get overlooked, but this is well worth putting on your must-do list. A ride on the authentic steam-powered train gives you amazing views of the park and lets you get off at convenient locations throughout the park. There are also loads of hidden Mickeys to look out for at Magic Kingdom Park, so why not see how many you can find?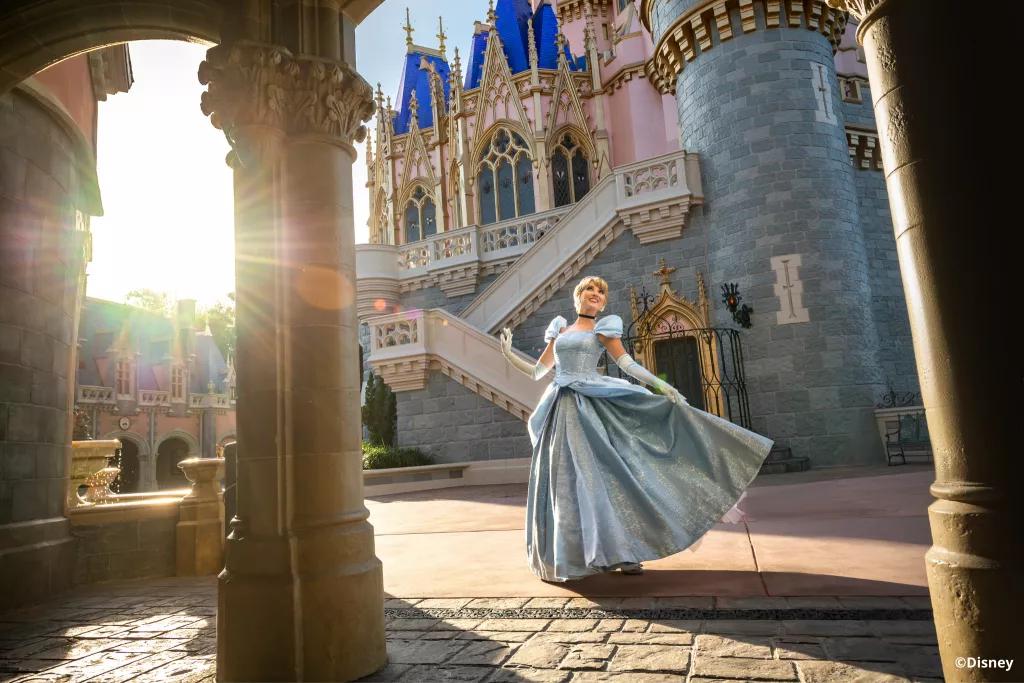 Ready to start planning your Walt Disney World Resort in Florida holiday? View our great value Walt Disney World Resort offers and book your tickets today.