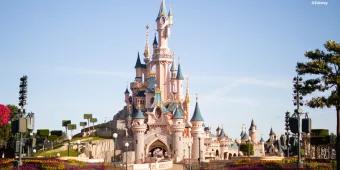 By Natasha, an AttractionTickets.com Disneyland Paris Expert.
Our Disneyland® Paris Expert's best tips for the most magical trip to Disneyland® Paris!
Booking a trip to Disneyland® Paris can seem overwhelming especially if it's your first time visiting! What do you pack? Where should you eat? What rides are a must? So many things to think of, but I have you covered. I am going to be sharing my top tips to make your visit to Disneyland® Paris as stress free and unforgettable as possible, and a truly magical experience. 
Disneyland® Paris App
The Disneyland® Paris App is an absolute must have. It features maps of both Disneyland® Park and Walt Disney Studios® Park, a list of dining locations and their menus. You will have access to schedules for events, show times, parades, and the fireworks… you don't want to miss those! The parks offer free WiFi so you will be able to access your app throughout the time you are there. This is very important for keeping an eye on the rides' wait times. Yes, you can get up to date live wait times for the rides with the app, which will save you lots of time. That means less time queuing and more time to experience the other attractions! 
Budget
We all know how expensive holidays can be and planning and making a budget is the key to a stress-free holiday. Meal plans are a great way of planning ahead and saving money. You can plan all your meals in advance, so you won't have to worry about finding a place to eat or how much it's going to cost. Setting a budget for spending money and sticking to it is another way of keeping costs down. 
Set aside a budget for your favourite Disney snacks and drinks, or that pair of Minnie Mouse ears. There are so many great places to shop and if like me you have young children, they will be asking you for just about everything. Giving children a set amount of spending money is a great way of keeping your costs down. Another tip from one parent to another is taking some easy on-the-go snacks to keep them topped up and happy whilst you are queuing for the rides or waiting for the shows to start. You don't want to be losing your spot because someone is hungry!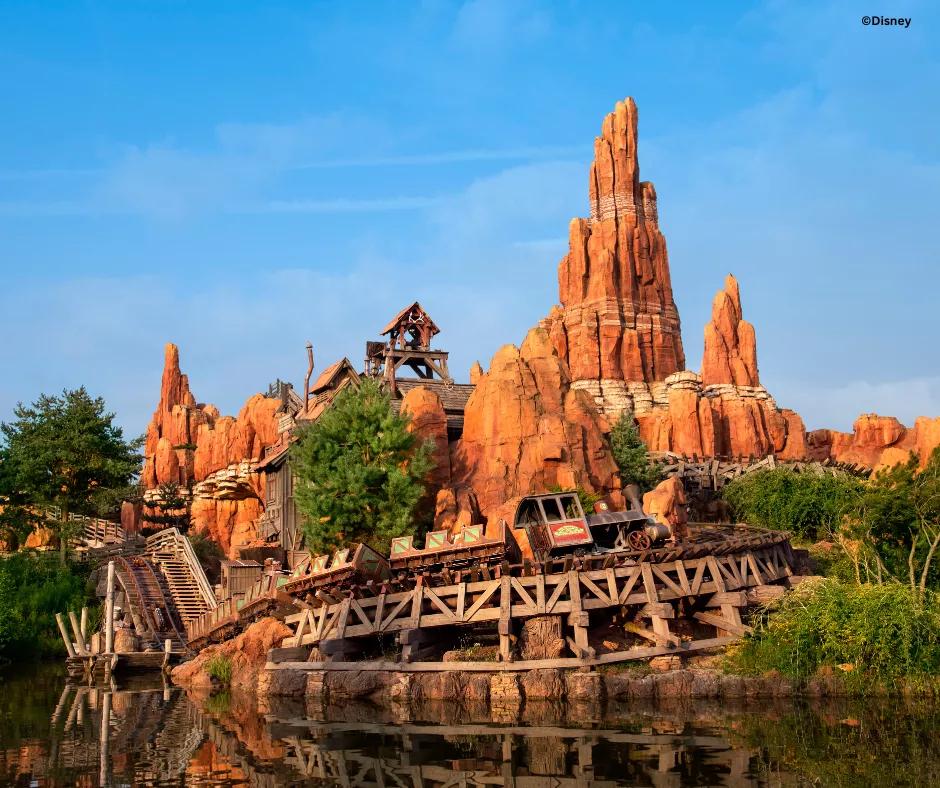 Rides
With so many rides to choose from, it's a great idea to have a look at what rides you might like to do before you arrive. I really recommend doing the most popular rides either first thing during your magic hours if you are staying onsite or at off-peak times. Full details of the rides and wait times can be found on the Disneyland® Paris App. For an additional cost a Premier Access Pass can be purchased, giving you priority access to multiple rides!
Character Dining 
Eating Mickey-shaped waffles along side your favourite Disney Character or sampling some delicious cakes with your favourite Disney Princess is a once in a lifetime opportunity for many, so why not book a character dining experience? No matter your age this is truly a magical experience that you can only do at a Disney Park. Book either a breakfast, lunch or dinner with your hotel booking or if you are a ticket only customer, you can book via the Disneyland® Paris app.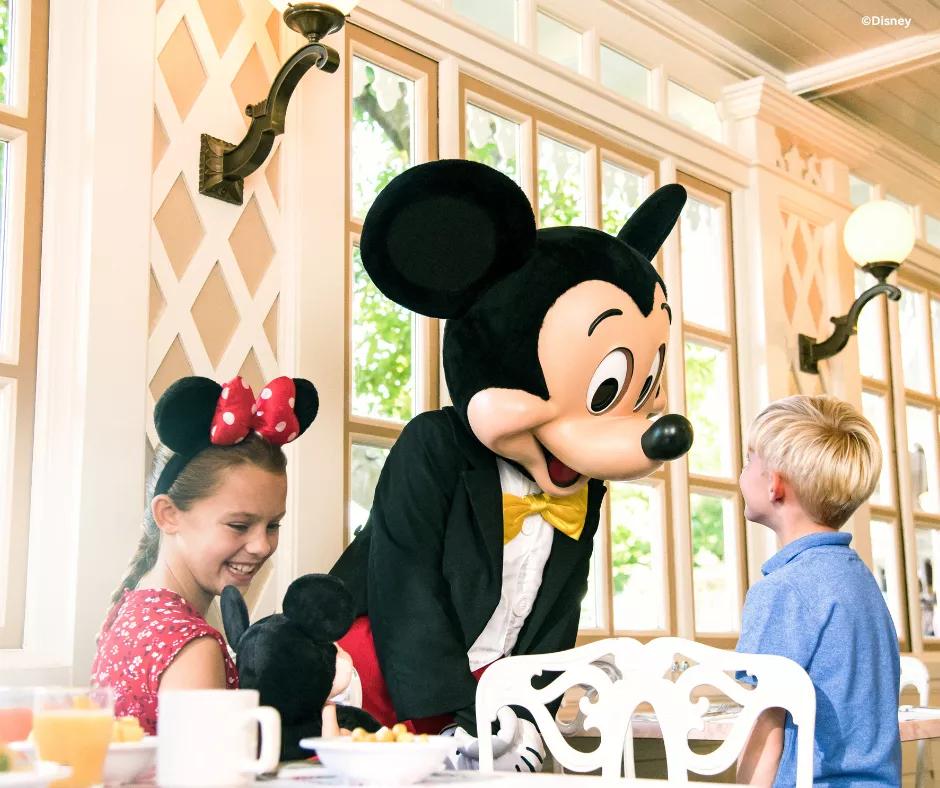 The Parades and Disney Dreams
After my recent visit I would highly recommend finding a spot near the castle or Plaza Gardens to watch both Dream and Shine Brighter and Disney Stars on Parade. You will get a great view and it can be less crowded. I would recommend getting a spot about 15 minutes before it starts.
For the Dreams fireworks the spots around the castle do fill up quickly so do what we did… get some popcorn and Mickey cookies from the snack stands then get a spot to sit in about an hour before and soak up the atmosphere. I took some activity books along with me and it kept the kids entertained whilst we waited. You don't want to miss this show – it's truly magical and if you are anything like me, take a few tissues too. That Disney magic makes me a little emotional and nostalgic!
Extra Magic Time
If you are staying in a Disney Hotel you will get Extra Magic Time at one of the parks in the mornings. I can't stress it enough, use this time wisely! Do your favourite ride or one that is very popular. Get those pretty shots in front of the castle when it's quiet and have a look round the shops and get your Disney souvenirs in early. 
Take a break
Disneyland® Paris is an amazing and magical place and as much as you want to soak up every second you need to be realistic (especially when going with children) that you will need a break from time to time! You can pop back to your hotel and make full use of the facilities it has to offer or find a place to eat in the Disney Village®.  You don't even need to leave the park if you don't want to! There are plenty of restaurants/cafes and snack stands that you can get your favourite Disney snacks and drinks from, sit at a bench and rest those feet, ready to get back at it. Or why not see one of the many shows that take place in both parks. Check your Disneyland® Paris app for times and locations so you don't miss them!  These breaks will help you refuel ready for more Disney fun and magic!
I hope these hints and tips are helpful and you have a magical holiday at Disneyland® Paris. We love to hear everything about our customers' experiences and holidays. Why not share them on our dedicated Facebook community page and get all the latest hints and tips here – https://www.facebook.com/groups/disneylandpariscommunity   
I look forward to hearing all about your holidays!
Natasha 
Disneyland® Paris Expert