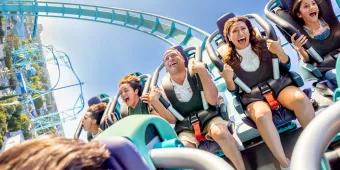 The only floorless dive coaster on the West Coast
The wait is over! The Emperor coaster at SeaWorld San Diego is now open to the public and it's a ride that's not for the faint-hearted!
One of the most anticipated attractions of 2022 is now open! Named after the world's largest penguin, the Emperor rollercoaster at SeaWorld San Diego is the tallest, fastest and longest dive coaster in the whole of California!
We got our first look at this attraction back in early 2020, and after inevitable delays due to park closures, the wait is finally over.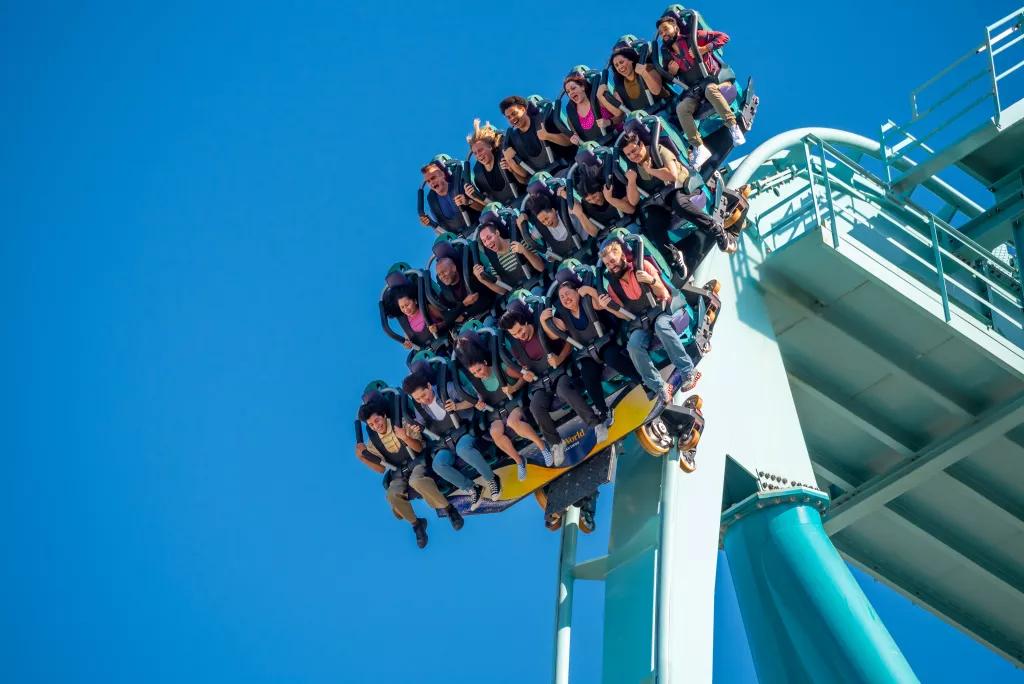 The Emperor rollercoaster has been designed to imitate the way penguins dive underwater, taking guests up 153 feet before plunging you down a 14-storey vertical drop at over 60 miles per hour. But that's not before you're suspended at 45-degrees at the top of the ride, with your feet dangling in the air! Over 2,500 feet of track, riders will also experience barrel rolls, inversions, an Immelmann loop, hammerhead turn and a flat spin. This ride is definitely not for the faint-hearted… and we can't wait to give it a try! 
Did you know! SeaWorld San Diego is the only place in North America where you can see Emperor Penguins in person! That means that once you've taken on this coaster, you can relax with a visit to the Penguin Encounter, where you can meet the animals that inspired the ride.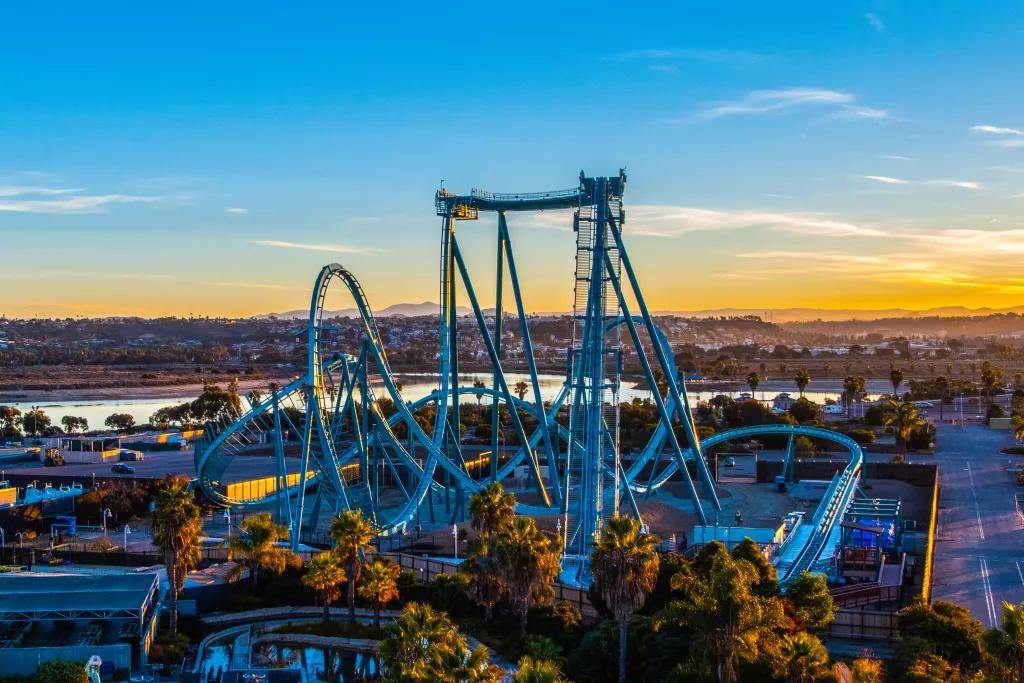 As part of the opening of Emperor, SeaWorld San Diego have partnered with Penguins International, a conservation and research non-profit, and a portion of all Emperor themed merchandise and Emperor Hazy IPA sales will be donated to the organisation. 
In a recent press release, Executive Director of Penguins International, David Schutt, said of the partnership: "SeaWorld has been a longtime proponent of penguin research and education, providing important research opportunities for scientists at their facilities and generating awareness for these amazing birds through their presentations and learning opportunities. We see this as yet another way the company is helping advance the public's understanding of this species and are eager to see where this partnership takes us."
The Emperor coaster joins an already impressive line-up of rides and attractions at SeaWorld San Diego, including Manta, Journey to Atlantis and Shipwreck Rapids. Take a look at our great value SeaWorld tickets below and book your holiday today! 
Liked this post? You may also like…