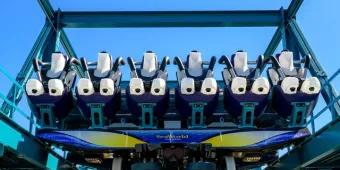 SeaWorld San Diego's new coaster is almost ready to open…
SeaWorld San Diego is gearing up for the arrival of its first dive coaster, giving us a sneak peek into the upcoming 'Emperor' attraction.
Scheduled to open spring/summer 2020 in SeaWorld San Diego, the construction of 'Emperor' is well underway at the park. 
Set to be the tallest, fastest, and longest dive coaster in California, as well as the only floorless dive coaster in the state, SeaWorld San Diego has revealed a first look into 'Emperor'.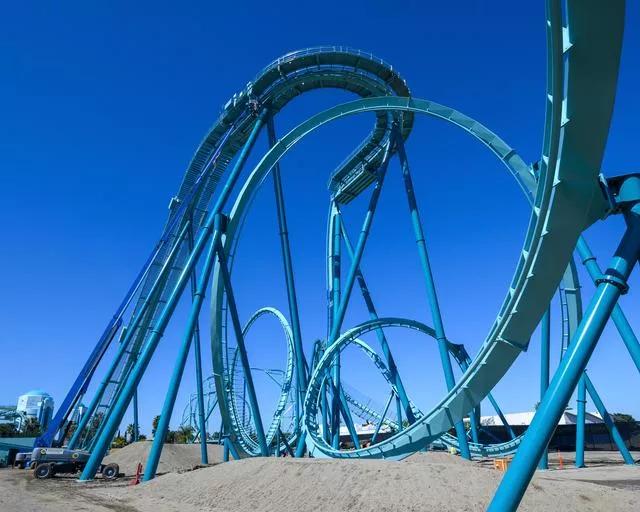 The huge coaster will climb to 153 feet, suspending riders at a 45-degree angle before plunging down a 143-foot facedown vertical drop, accelerating to more than 60 miles per hour. Two trains will run on the attraction, featuring 18 seats each sitting six across three rows.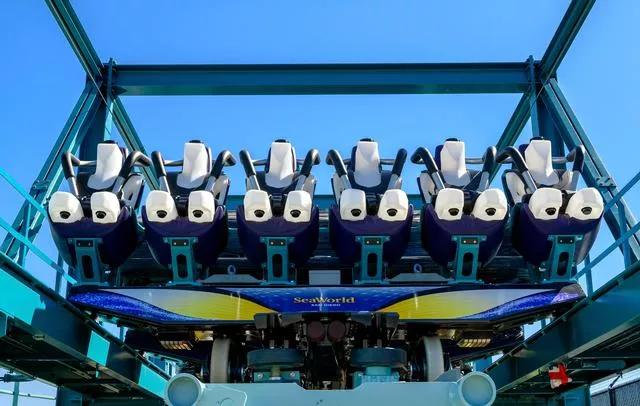 The coaster will also highlight a new animal-conservation partnership between SeaWorld and Penguins International, which focuses on penguin awareness and their conservation needs. A portion of the proceeds from sales of penguin merchandise at the Emperor retail store will be donated to Penguins International as well. 
'Emperor' will be located adjacent to Journey to Atlantis in the southeast park.
Check back here for more updates in the future!