Las Vegas Weddings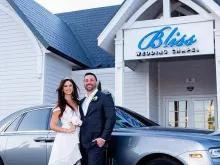 Bliss Wedding Chapel is the newest, full-service wedding venue on the Las Vegas Strip in 30 years, offering signature chapel weddings, The King weddings and on-location outdoor weddings. Providing complete services including; hand-crafted fresh flowers, professional photography & video, luxury str...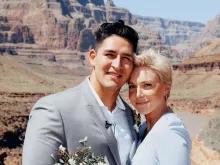 This one-of-a-kind package transports you to a remote plateau deep in the Grand Canyon for an intimate wedding experience you'll never forget!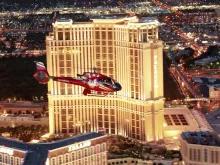 With our Las Vegas Strip wedding package, every detail of your special day will be taken care of! All you have to do is show up and say "I Do" in an intimate ceremony as you fly over the Las Vegas Strip.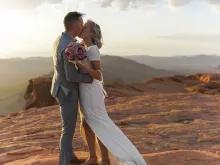 Let us plan your Las Vegas dream wedding in the wildest of all wedding venues: on a remote mountain top aboard a private VIP helicopter high in the beautiful geology of Nevada's Valley of Fire State Park!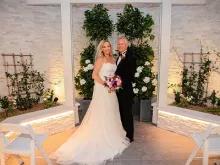 Bliss in The Garden at Bliss Chapel...