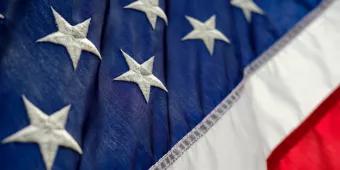 Travelling to the USA soon? Don't forget to apply for your ESTA!
Having a ESTA is vital during your holiday to the USA, as it helps to grant you proper access into the country for the duration of your trip.
Tickets? Check! Hotel? Check! Flights? Check! Now all that's left is to start getting excited for your trip to the States and take care of that all important holiday admin. 

What is an ESTA? 
A crucial piece of documentation,the Electronic System for Travel Authorisation (ESTA) is a web-based system that is used to determine the right of visitors to travel to the United States. 
However, you must also be aware that while having an ESTA is compulsory, the final say on whether or not you can enter the USA rests with the Customs and Border Protection officers at the point of entry. 

What does it allow you? 
With an ESTA, you can visit the USA for up to 90 days without a visa. 

When do I need to apply for it? 
Although you can apply for an ESTA as close to 72 hours before your trip, it's best to do it sooner rather than later. This way, if any complications or issues do arise, you'll have plenty of time to sort them out or visit an embassy, so you can still enjoy your magical holiday. 
It's important to note that you must have applied for an online ESTA before you leave Britain - something to keep in mind if you are planning to visit any other countries before your American destination. 

How to apply?
Applying for an ESTA is straightforward and easy. Simply go the ESTA website and fill out an application form. You will need your passport details, and the form will also ask for your airline, flight number and hotel in the US too. However this is optional and won't stop your application from being processed.

What happens after?
If you've filled everything out correctly, it shouldn't take long for your authorisation to be approved, in many cases instantly. If you log into your application, you will see one of three responses: 
* Authorisation Approved - meaning you are clear to travel 
* Travel Not Authorised - you need to apply for a paper travel visa at the US Embassy or Consulate, as your travel has not been cleared 
* Authorisation Pending - a decision has not yet been reached about your application 
How long can I use my ESTA for?
Your ESTA is valid for up to two years, allowing for multiple entries of up to 90 days each into the US. However, you will need to apply for a new one if you get a new passport in that time period.

Do I need to print out my ESTA? 
Your approved ESTA is linked to your passport, so you don't need to print it out. However, for peace of mind, it may be worth taking along a copy of the documentation anyway, either in paper-form or on your phone.
Ready to apply for your ESTA? Click here to go to the website now.
Browse our fantastic range of USA attraction tickets now and start your trip Stateside!