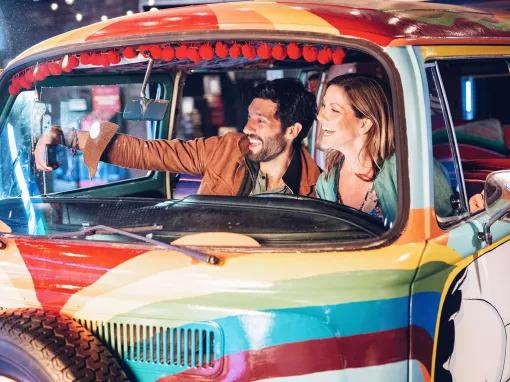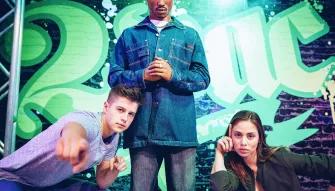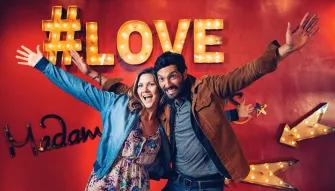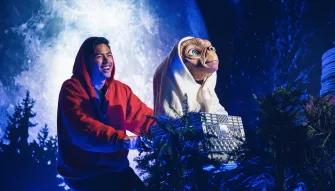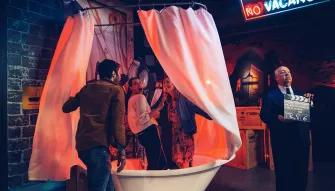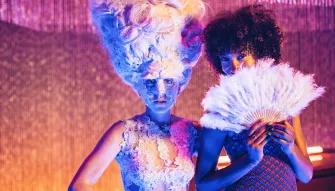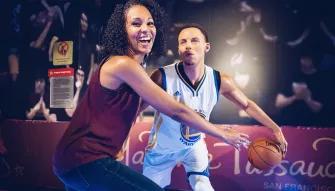 Madame Tussauds San Francisco
Full details
No ropes. No boundaries. No limits. This is your chance to get closer to your icons than ever before! Sounds fab, right?!
Step onto the court and shoot hoops with Steph Curry or jam on stage with Jimi Hendrix to experience the full "Spirit of San Francisco."
Our guide to Madame Tussauds San Francisco
Tech leaders like Mark Zuckerberg and Bill Gates… They're all inside – come say hello! It's not just an experience, it's a RUSH. Strike a pose with Beyoncé and sparkle centre stage with Adele. Get behind the camera with Steven Spielberg, and GASP! It's George Clooney! Cosy up with him on the sofa. Calling all selfie lovers and partygoers! There are two floors of famous fun!
Check out what sets Madame Tussauds San Francisco apart from the rest - here are some of the highlights:
You're invited to the most exclusive party in town! Step into the spotlight with the most glamorous A-list celebrities. No ropes or boundaries – it's your chance to get closer than ever to the biggest stars! Cosy up on the couch next to George Clooney or strike a pose with Leonardo DiCaprio! The list of megastars waiting to meet you goes on and on!
Jam on stage with Jimi Hendrix. Hang out with Janis Joplin around the campfire. Embrace the "Spirit of San Francisco," and don't miss out on your chance to meet the Bay Area legends who have shaped the city!
Get behind the camera with Steven Spielberg! Sit down for coffee with Audrey Hepburn. Save the galaxy with Rocket and Groot. (Groot is SOOO tall – how do you measure up?!) Immerse yourself into one of Alfred Hitchcock's sets, and then pose with Whoopi Goldberg. Step onto set to create some of the most iconic scenes in film history. Are you ready for your starring role?!
Sparkle centre stage with your favourite musicians! Sing a duet with Adele or Sam Smith, and then strike a pose with Madonna or Michael Jackson. Walk down Abbey Road with the Beatles, or jam out with Bob Marley. You can get closer than ever to some of the all-time greatest artists on the planet!
There are no secret service members to stop you from getting up close to Obama, George Washington or Abraham Lincoln! Take the podium with Martin Luther King Jr., or have a seat next to Rosa Parks. Brainstorm with tech leaders, like Steve Jobs and Bill Gates, who have transformed our world. Experience history with no boundaries preventing you from meeting the biggest influencers!
Our Sports section features an array of sports legends who are both local to San Francisco and internationally renowned. Step onto the court and shoot hoops with Steph Curry, or pass the football with Joe Montana! Show Tiger Woods your best swing, and then meet tennis legend Serena Williams. It's the perfect place to test your sporting skill against your favourite
Secrets revealed! Go behind the scenes to find out more about the dramatic (and DARK!) story of Marie Tussaud's life. Explore the legacy she left behind. You'll also get to learn how our stars are made! Every step of the process, from sculpting to painting, is explained by a special guest star. Find out who!
And to offer you a choice of experiences, we have three separate options for you to tailor-make your visit to Madame Tussauds San Francisco. To find out more click on each of the two links below:
People who purchased Madame Tussauds San Francisco also viewed...