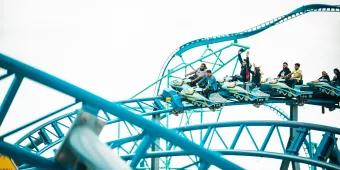 The longest and fastest straddle coaster on the West Coast
Hop on a snowmobile and help benefit the Alaska SeaLife Center on SeaWorld San Diego's newest Coaster
Named by USA Today as one of the most anticipated coasters of the year, Arctic Rescue is now open at SeaWorld San Diego! This ride is the sixth coaster to open at the park (known as the Coaster Capital of San Diego) following the opening of Emperor just last year in 2022.
Arctic Rescue has guests climb onboard a snowmobile-style seat which makes for an incredibly immersive experience as you race around the track's turns and banks, and through the unpredictable Arctic climate to help save animals in danger. You'll really feel the thrills as this is the longest and fastest straddle coaster on the West Coast - the whole family are sure to love this one! 
Once guests have experienced SeaWorld San Diego's newest ride, they are encouraged to visit the Wild Arctic exhibit to learn more about the beluga whales, walruses and ringed seals that have been threatened by the loss of Arctic sea ice. Speaking about Arctic Rescue, Park President Jim Lake said "We're excited to… provide new lifelong family memories for our guests. With every innovation in the park, we push our mission forward of educating guests about marine mammals while providing them unique thrills and excitement they can't find anywhere else."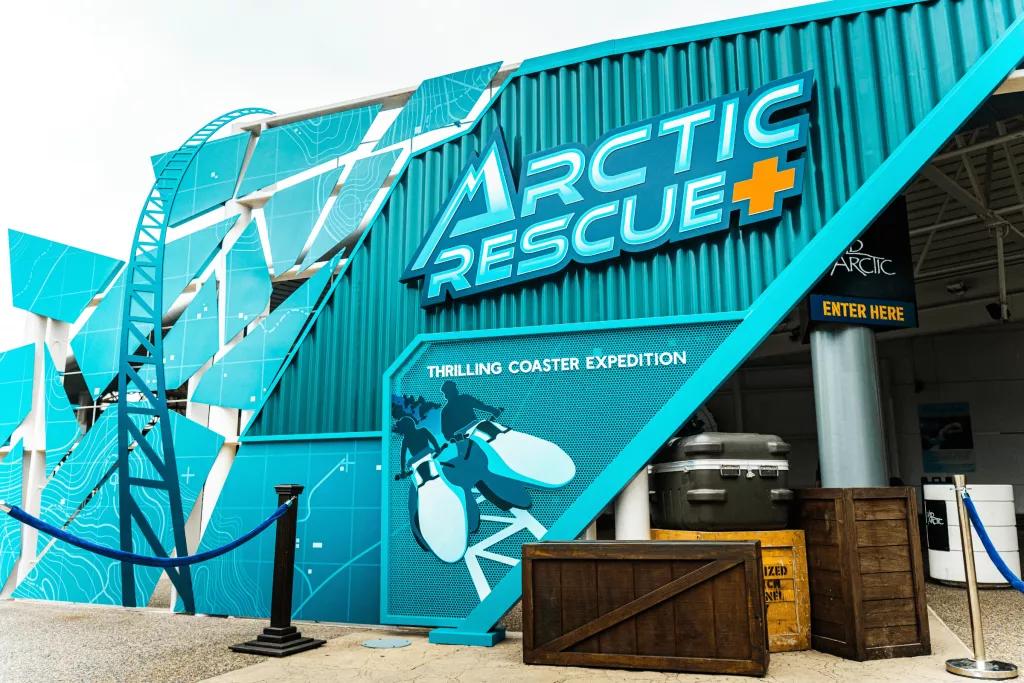 Arctic Rescue in Numbers 
40mph - The top launch speed of Arctic Rescue 
30 feet - The highest peak of Arctic Rescue 
2,800 feet - The total length of Arctic Rescue's track 
48 inches - The minimum height requirement to ride Arctic Rescue 
16 people - The capacity of each Arctic Rescue ride vehicle 
Check out this ride-through on our TikTok to see all the thrills for yourself!
Supporting the Alaska SeaLife Center 
While there is plenty of fun and excitement to be had when riding Arctic Rescue, SeaWorld San Diego partnered with the Alaska SeaLife Center for the opening of this coaster to pay homage to the real environment that inspired the ride, and the challenges faced by its inhabitants. As guests queue to ride Arctic Rescue they will learn more about Alaska's wildlife and the need for conservation. 
The Alaska SeaLife Center is the only permanent marine mammal rescue and rehabilitation facility in Alaska, combining an aquarium with marine research, education, and wildlife response. They have previously partnered with SeaWorld to help rescue animals including seals, sea lions, belugas, otters and walruses. 
Ready to ride Arctic Rescue and find out more about the Wild Arctic? Add SeaWorld San Diego to your California itinerary with a one-day or two-day ticket.