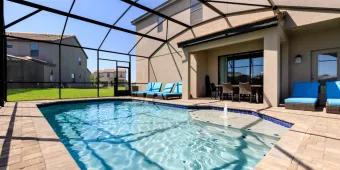 By AttractionTickets.com's Florida Experts, Susan and Simon Veness.
These are the essential things that keep people coming back time and time again.
This is something we hear over and over (and we know it bugs many of our regular visitors, too!): Why do you keep going to Orlando?
It IS a valid question, because having a love-affair with a destination like this is a complex and many-splendoured thing. But keep coming back we do, hence it's worth trying to explain this near-fixation on this particular holiday choice.
For us it's a bit more complicated, as this is also where we chose to live (after becoming, yes, fixated on the Orlando phenomenon). But there are also still several solid reasons why we became hooked on the place originally.
And we think we have five essential answers to those who keep asking about the 'Why' of this particular decision to keep visiting Mickey and Co.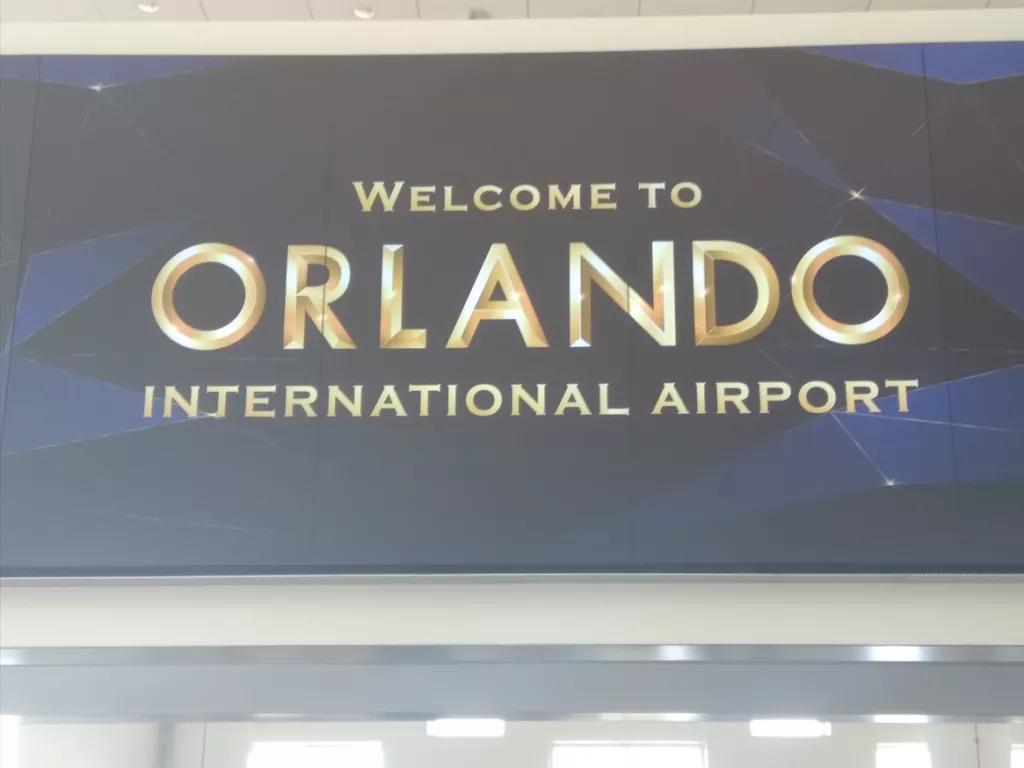 5. Orlando International Airport. 
An airport? Are you sure? Yes, because every great destination needs a great gateway, and MCO (to use its international ID code) is all of that, and more besides. This is one of the most user-friendly airports in the world, in our opinion, and it includes several ways in which it looks to ensure a welcoming arrival experience. To start with, there's a ride (well, sort of). Many arrivals still use the satellite terminal tram that brings passengers into the main terminal (although BA and Aer Lingus now use the new Terminal C), and this definitely helps to build the arrival excitement after you collect your luggage. There's a special 'Welcome' message from the Mayor and then the rush of walking into the huge arrivals hall, where the airport's razzle-dazzle really comes into play, with plenty of billboards and other visual markers highlighting the main attractions. Regular visitors will also tell you there is that distinctive Orlando 'smell,' a mix of humid air and tropical plants, that really lets you know you have arrived somewhere different. And, if you're not following MCO on social media, you're missing a treat!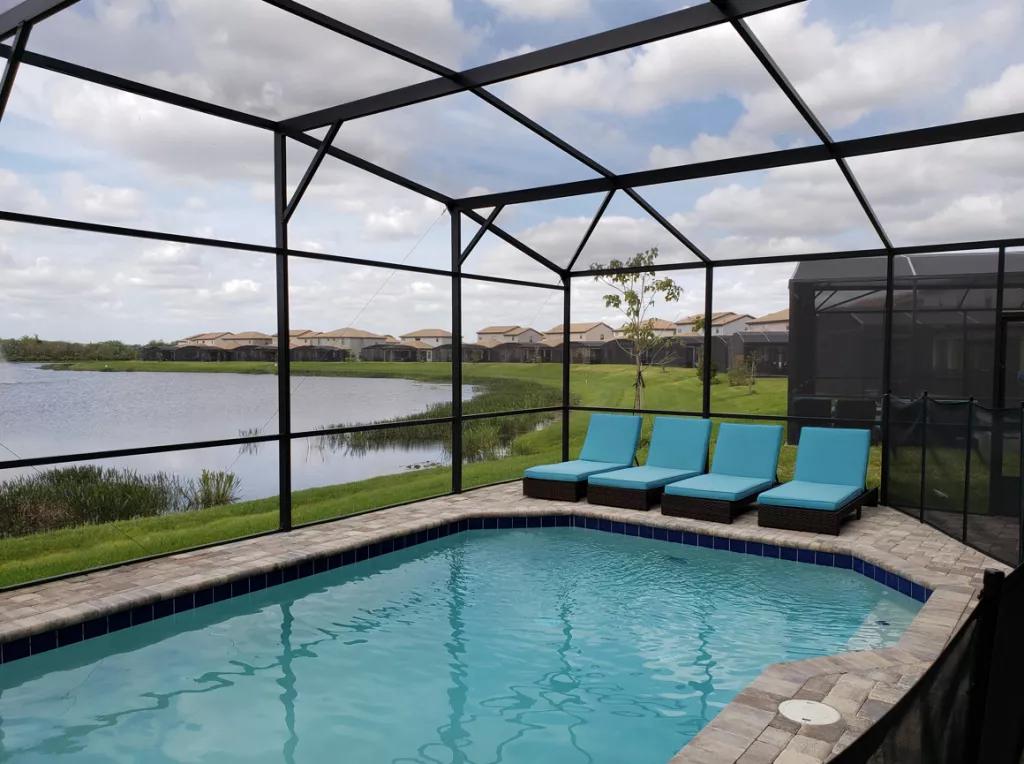 4. The Holiday Home Capital of the World.
Among many different global accolades and titles (including the obvious Theme Park Capital of the World), Orlando has more holiday home options - what the locals call vacation villas - than anywhere else on Earth. And that has been a game-changer for many, especially the repeat visitors. Once they discover this more relaxed, spacious, cost-effective and family-friendly way of staying here, it opens a whole new world of holiday enjoyment, especially after a full day at the parks. Be honest - would you rather go back to a busy hotel, where there might be queues at the bar and/or restaurant, or have your own private space, with a pool and jacuzzi to relax in away from the hubbub? Yes, we think so, too! And, having tea or breakfast on the pool deck (or Lanai) is simply a 24-carat pleasure. Add in the huge variety and quality of the holiday homes, and this is a complete no-brainer if you come back year after year.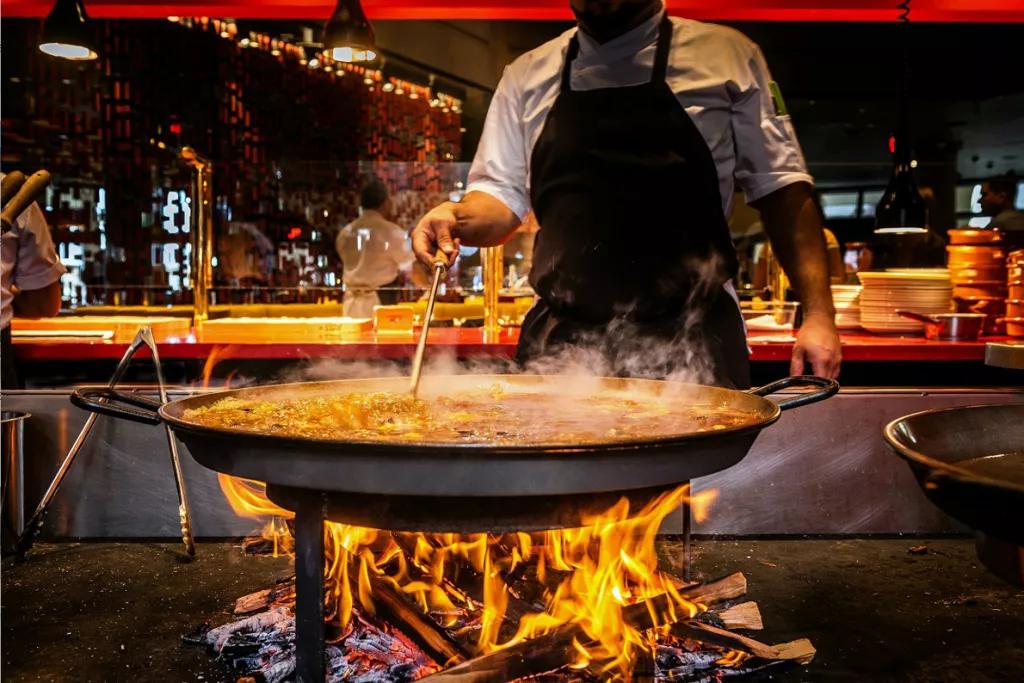 3. The Dining Delights. 
If you like dining out, this is definitely the place for you. Orlando boasts almost 5,000 places to eat, and they run the full gamut of fast food outlets (with fun, drive-through windows) to Michelin-starred restaurants. All the main tourist areas are fully served with most kinds of food quality and different cuisines, and it's actually hard to find somewhere that doesn't offer a decent meal. Steaks are a stock in trade of many restaurants, and you'll find great quality at a decent place at the likes of Outback Steakhouse, Longhorn Steakhouse and the locals' choice of Manny's Chophouse, while excellent seafood is an out-and-out Florida guarantee, and usually much cheaper than the UK or Mediterranean. If you'd like to try various Latin culinary tastes, Orlando also delivers in tastebud-tantalising fashion, with plenty of chances to try Cuban, Puerto Rican, Colombian, Venezeulan and Brazilian specialities. Most restaurants can also provide takeaway meals if you'd rather eat in the comfort and quiet of your own holiday home. You see - two reasons in one!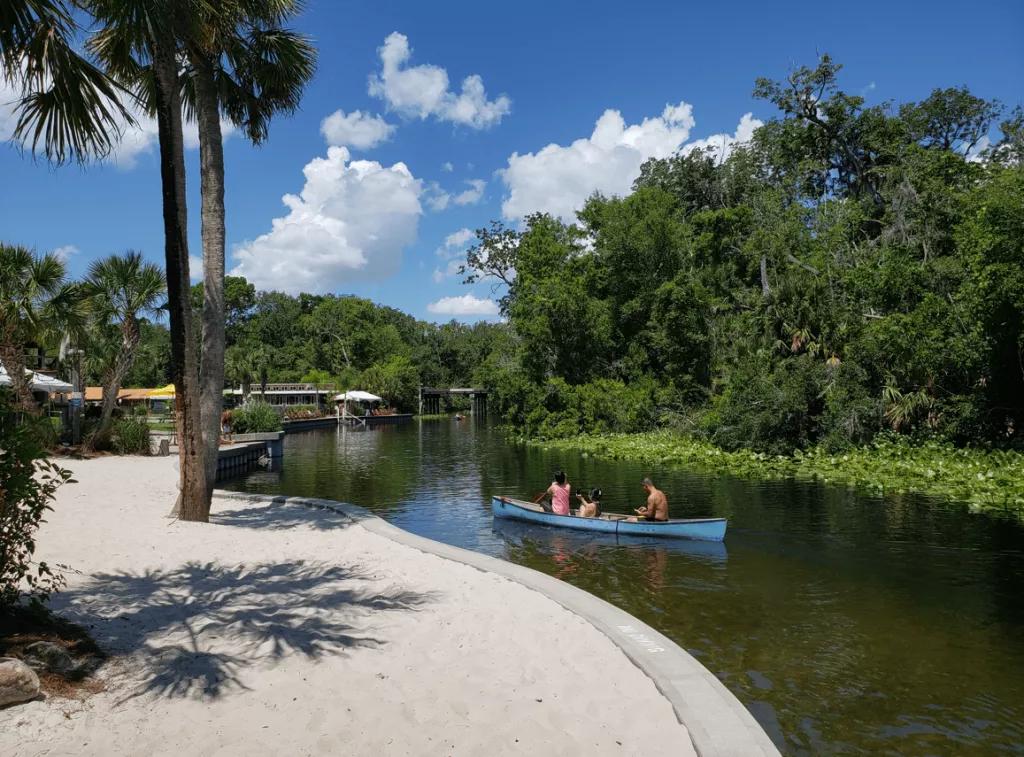 2. Discovering the REAL Orlando.
For all the fact that Walt Disney World, Universal and SeaWorld are rightly the big attraction in the first instance, once people arrive and discover some of the so-called lesser lights, they really develop an appetite for going beyond the parks for their holiday enjoyment. The suburbs of Winter Garden and Winter Park are genuine gems, while places such as Mount Dora, Clermont, Sanford and DeLand all have a lot to recommend them. And you definitely shouldn't leave Orlando without actually seeing Orlando, the downtown area, that is. The area around Lake Eola is an iconic part of Central Florida and part of a thriving downtown that boasts great museums, cultural centres and performing arts venues. And, within this huge metropolitan area, you'll still find thrilling natural charms, like Wekiva Island, Altamonte Springs and the Lake Apopka Wildlife Drive.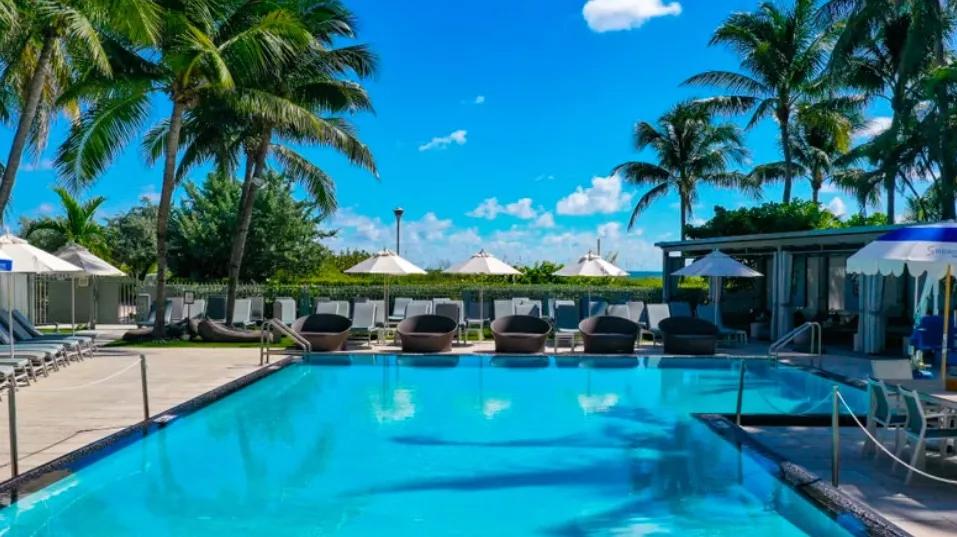 1. The Winter Weather.
Now, excuse us while we revel in this a bit, but this is where, we think, Orlando really comes into its own for those who like to visit every year. Because, for all the fact that the summer is pretty much peak season for international visitors, the actual BEST time of year to visit is from November to March. In these five months, you'll discover the best mix of temperature and lower crowds (apart from the busy Christmas and New Year season). Yes, it can be chilly at times - the thermometer can occasionally hit zero on the coldest nights - but there is still plenty of sun and the winter average of around 76F/24C is just about ideal to us. It is still warm enough to dine outdoors - and Orlando offers some exceptional al fresco restaurant opportunities - and Christmas dinner on the pool deck is a real highlight. Even better, the high humidity of summer is completely gone by the end of November, and that makes for really comfortable theme park touring. 
So that's it (for now!); our five big reasons to come back to Orlando again and again. But we're well aware that other people may have different ideas on their favourite aspects of this amazing destination, so feel free to visit the AT.com forums and let us know. 
What are the things that keep YOU coming back to Orlando? Tell us about them on the friendly Attraction Tickets forums, our Community Facebook page, on Twitter or Instagram.