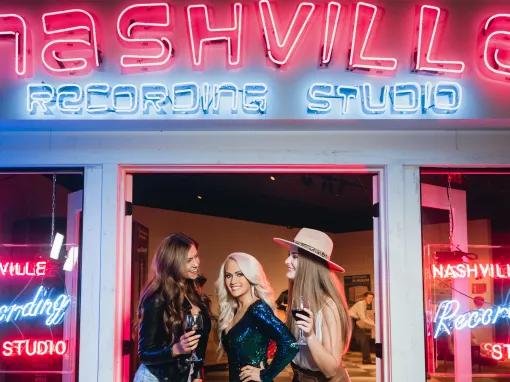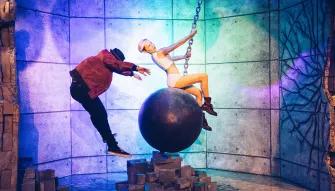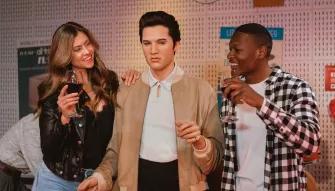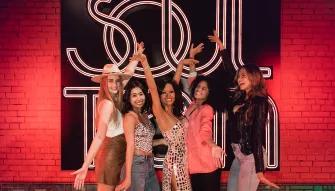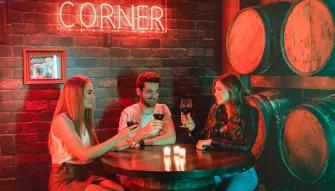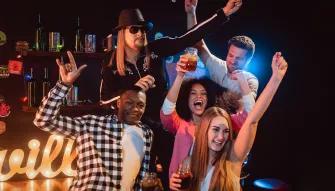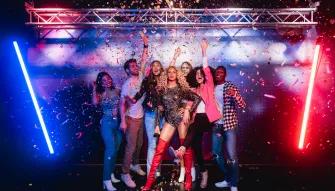 Madame Tussauds Nashville Tickets
Full details
Built to honor Nashville and its deep roots in musical history, Madame Tussauds Nashville will take you on a musical journey through time alongside a memorable cast of musical greats from the worlds of Country, Pop, Rock, Jazz & Blues.
Our guide to Madame Tussauds Nashville Tickets
This multi-sensory experience makes you feel the star of the show by allowing you to step into the amazing, immersive setting with your favorite musical talents. Record a song in our Nashville Studios, step into a Pop icon music video, take to the stage with your favorite country stars and so much more.
This is where your musical journey begins. Before you immerse yourself in our amazing lyrical attraction, get a sample of the star power that awaits you. The artists that greet you here can be found at the top of the charts in Pop & Country music and are our Madame Tussauds Nashville ambassadors. Welcoming you to Madame Tussauds Nashville is Taylor Swift, Johnny Cash, and Rihanna.
And to offer you a choice of experiences, we have two separate options for you to tailor-make your visit to Madame Tussauds Nashville.
To find out more click on each of the two links below:
Tips & Tricks - Madame Tussauds Nashville Tickets
Download the Madame Tussauds app before you go and find out more about their latest figures. The app also takes you through different celebrity zones and tells you more about what's in each of them. 
People who purchased Madame Tussauds Nashville Tickets also viewed...