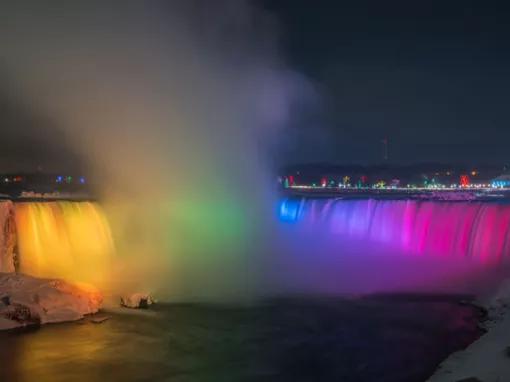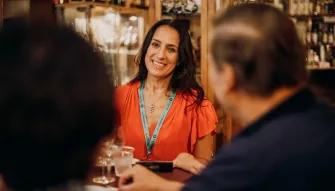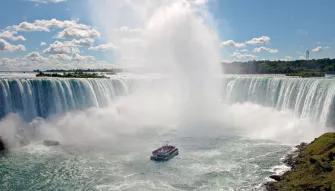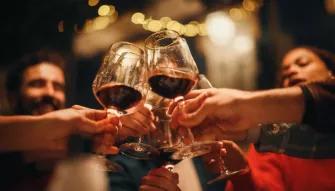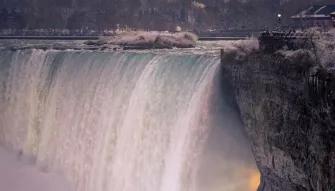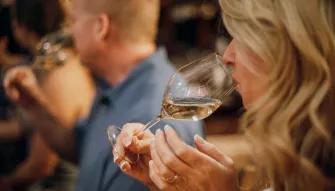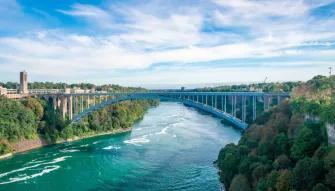 Niagara at Night: Exclusive Niagara Wine Tasting & Illumination Tower Experience
Full details
Wine and Shine: Niagara at Night
The mighty Niagara Falls makes the perfect backdrop for an elegant evening with a difference. Discover local Niagara as you taste specially curated wines from the area, all while overlooking the falls from the historic Queen Victoria Place.
Our guide to Niagara at Night: Exclusive Niagara Wine Tasting & Illumination Tower Experience
Niagara Falls is an unforgettable thrilling experience, and a major bucket-list item to be ticked off any traveler's list. What to do when the sun starts to set though? Working with our chosen local partners, we've created this perfect evening itinerary that brings a whole new level of wonder to your Niagara Falls experience.
As golden hour blooms around the falls, you'll meet your guide at Queen Victoria Place. On the outdoor deck, you'll be treated to simply special views of the falls while you hear stories of those who have shared this historic viewpoint – like Princess Diana and the two young Princes of England. Exclusively for Walks guests, a tasting of four specially selected local wines accompanies the view, grown and produced in this hidden gem of the wine world. Served alongside a delicious range of artisanal local appetizers, it's the perfect start to a magical evening.
Next, you'll take a short evening stroll to the Niagara Falls Illumination Tower for a truly unique experience. Meet the veteran Light Master of the tower who will share stories of its amazing history (the falls were first lit up in 1860!), and then take this once-in-a-lifetime opportunity to paint Niagara Falls in your own colors. As you're given control of the lighting system, you can select the hues of your choice, and light up a wonder of the natural world for all to see.
Niagara at night is made even more special when you find people to share its secrets: how and why do they light up the falls, and what hidden gems of the area are easy to miss like its amazing local wine and food. Spend an evening making memories with this personalized and exclusive Niagara Falls experience.
People who purchased Niagara at Night: Exclusive Niagara Wine Tasting & Illumination Tower Experience also viewed...