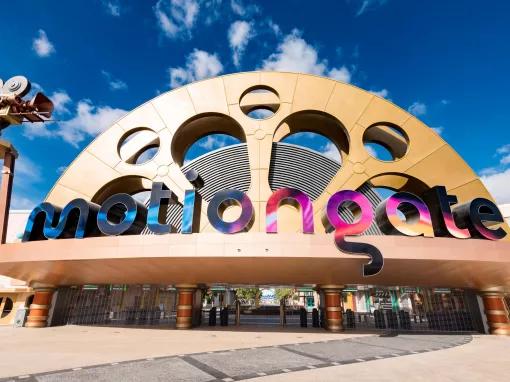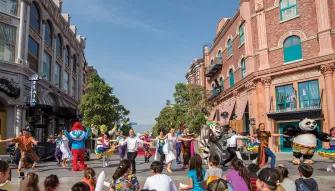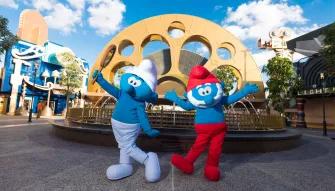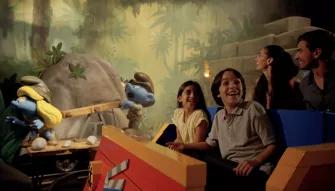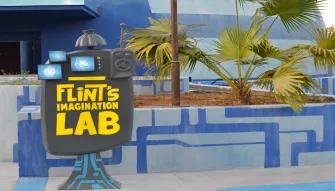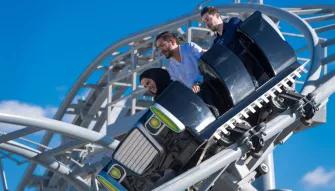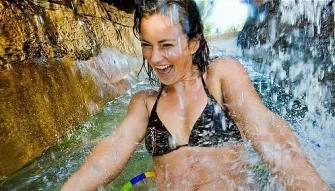 Motiongate & Aquaventure Combo Ticket
Full details
Best price for Dubai's favourite Must-Do Theme Parks!
This combo gives you a chance to not only experience the magical world of movies at the Hollywood-inspired MOTIONGATE™ Dubai, but also save money when combining it with Dubai's the most exciting water park in Middle East, Aquaventure.
Our guide to Motiongate & Aquaventure Combo Ticket
Enjoy one day at MOTIONGATE™ Dubai, the place for Hollywood-inspired fun and adventure in the Middle East and an extra day at Aquaventura Waterpark - the largest and most exciting water park in the Middle East.
MOTIONGATE™ Dubai - 

Embark on an immersive journey into the fantastic world of Hollywood films with t

he MOTIONGATE™ Dubai One Day Ticket. This flexible ticket gives you one full day unlimited access to 

the park,

 where you can experience 27 action-packed rides and attractions plus 15 live entertainment experiences inspired by three of the largest and most successful motion picture studios in Hollywood - Columbia Pictures including the Smurfs, DreamWorks Animation and Lionsgate.

Aquaventure Waterpark -

Journey into the heart of excitement at Aquaventure, the largest waterpark in the Middle East where you will find a series of thrilling waterslides, raging whitewater rapids, a 2km tidal river and a stunning beachfront location at the incredible resort destination of Atlantis, The Palm. Younger guests can have fun with Splashers, their own water playground in which to frolic. Climbing frames, rope bridges, water jets and cannons guarantee to make Aquaventure the perfect playground for the entire family.
Rides
Our guide to Motiongate & Aquaventure Combo Ticket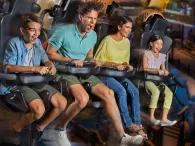 Dragon Gliders
Minimum Height Required: 100cm or taller.
Soar the skies and discover the unique feeling of flight with Hiccup and Toothless! Fly to the Forbidden Islands and hold on tight as you soar from the Great Hall through caves and high above the wonderful village of Berk on a suspended rollercoaster adventure!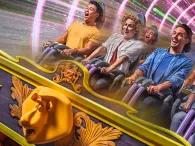 Madagascar Mad Pursuit!
Minimum Height Required: 125cm or taller.
You like to move it, move it? Then Madagascar Mad Pursuit is for you! Climb aboard the fastest madly rollercoaster you will ever see and get ready to be sent on an action-packed drive through the circus! Bring out your wild side in this mad pursuit of the Zoosters in the dark, trying to escape the obsessive animal control officer Captain DuBois!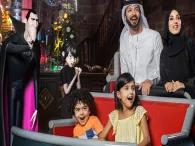 Hotel Transylvania
Minimum Height Required: 90cm or taller.
The world's only hotel for monsters is now open for humans, so hurry up – if you dare! Join Dracula, his daughter Mavis, Frankenstein, Wayne the Werewolf, Murray the Mummy and a horde of other frightfully funny creatures; embark on charming coffin-like carriages with Gothic fair on a frenetic ride to explore the 2800 square meter giant castle. Expect surprises!
Zombieland Blast-off
Minimum Height Required: 130cm or taller.
Survival of the fittest? More like survival of the fastest! Brave through the creepy ruins of an abandoned amusement park, where you could be face-to-face with zombies at every turn. Barricaded doors, roughly scrawled survival tips and improvised weapons make this experience anything but a walk in the park! Your only escape is up a thrilling 58-meter drop tower. Yes, we're talking about a free-fall experience!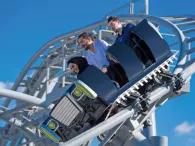 The Green Hornet
Minimum Height Required: 105cm or taller.
Be the vigilante and save the day…if you have the stomach for it of course. The Green Hornet's latest invention of rapid-response cars awaits you! We're talking the Black Beauty and the 65' Chrysler Imperial Crown kind of action! Climb aboard this rollercoaster and careen through a junkyard that is full of hazards and dizzying leaps!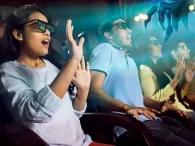 Underworld 4D
Minimum Height Required: No restrictions.
A multi-sensory experience that will take you through the 800 years of war between Vampires and Lycans. Prepare to roam the corridors deep inside the mansion of the Vampires' coven and enjoy epic displays of weapons and paintings. An action-packed journey against the Lycans in a multi-sensory 4D experience like no other! This suspenseful and thrilling adventure will leave you breathless and reeling for more.
Ghostbusters Battle of New York
Minimum Height Required: 92cm or taller.
There's something strange in the neighbourhood. Who they gonna call? You! Duty will soon call and you'll become the new recruit of the Ghostbusters team to help save the city! This high-stake and interactive ride will take you to the Temple of Gozer where you join an epic rooftop battle. Show off your ghost-busting skills in the shooting games and save New York City!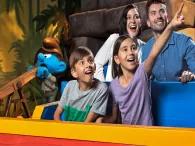 Smurfs Studio Tours
Minimum Height Required: 90cm or taller.
The beloved Smurf superstars will take you on a whirlwind tour of the whimsical movie studio where you become the stars of the show! But when the dastardly Gargamel tries to get in on the act, chaos ensues…