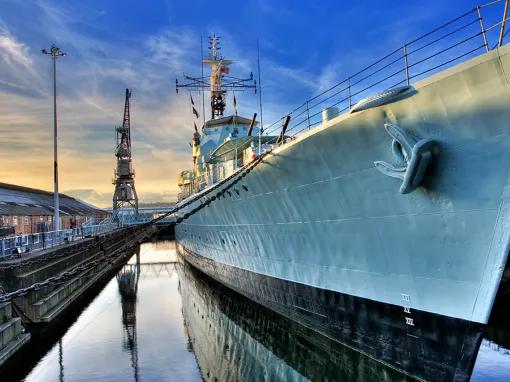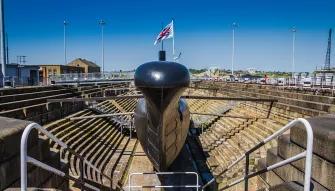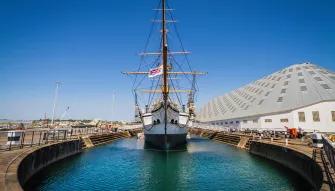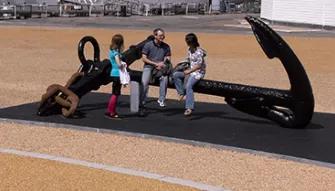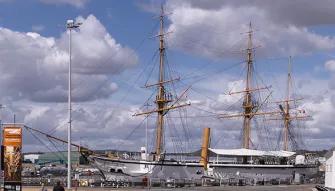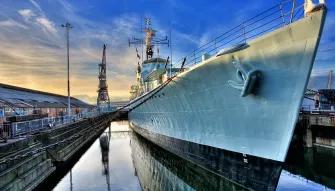 Family Visit to The Historic Dockyard Chatham - Experience Voucher
Full details
Step back in time to a world of British maritime magnificence, and discover naval history across 10 galleries and three warships with this Family Visit to The Historic Dockyard Chatham.
Our guide to Family Visit to The Historic Dockyard Chatham - Experience Voucher
here's over 400 years of history to be discovered at the Historic Dockyard Chatham, through exhibitions like Command of the Oceans, the Victorian Ropery and the RNLI Historic Lifeboat Collection as well as warships HMS Gannet, HMS Cavalier and HMS Ocelot: a sloop, destroyer and submarine respectively. All you need to do is exchange your tickets on the day and you'll have a whole year of Historic Dockyard Chatham goodness to look forward to.
There's one indoor and two outdoor play areas, with object handling sessions to get up close to history and engineering ingenuity. There's even a secret mission set by the Captain's Cat, making this a fun and historical day out for all the family!
What Happens on the Day?
On arrival please check in at the main visitor's entrance at the ticket desk and present your experience voucher. Here you will be given your annual tickets and asked for a couple of details to become an annual ticket holder at no extra cost.
Once you have your tickets you are then free to explore The Historic Dockyard Chatham. There are 10 superb galleries and three historic warships to explore, each showcasing a different aspect of Royal Navy life and history.
This experience is a great idea for a gift, as you don't have to commit the recipient to a particular date – the choice is theirs! A voucher which will be uploaded to your customer account. Simply follow the instructions on your voucher to book your experience. Your voucher is valid for 9 months - on your first visit you'll receive a 12 month pass which will allow you to revisit as many times as you like for 1 year.
People who purchased Family Visit to The Historic Dockyard Chatham - Experience Voucher also viewed...