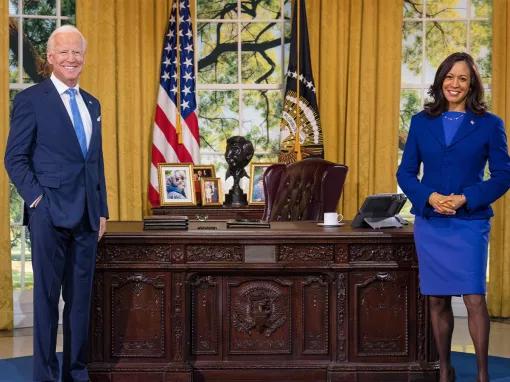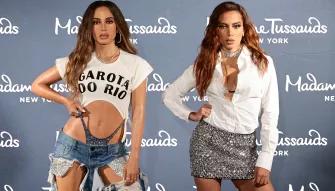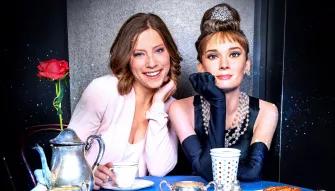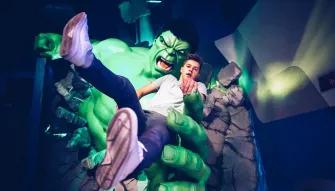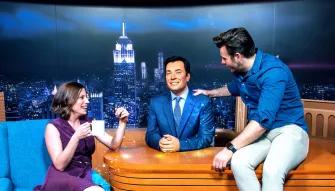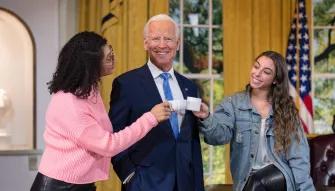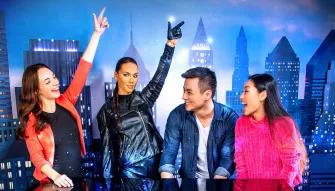 Madame Tussauds New York Tickets
Full details
The sky's the limit when it comes to unforgettable encounters at Madame Tussauds New York.
Meet the Marvel superheroes, grab your guest seat on the Tonight Show with Jimmy Fallon, strut your stuff on the Fashion Week runway, and strike a pose next to each of your favourite stars.
Our guide to Madame Tussauds New York Tickets
In the most iconic city in the world, where the A-list gets all the attention, it's time for you to rise to the top and feel the fame firsthand. Seize the spotlight and get glitzy with Gaga and our entire celebrity gang! We're your all-access pass to Marvel moments, political popularity, and fashion fame.
Only at Times Square's #1 attraction can you belt it out on Broadway or become the face of fashion during New York Fashion Week with Alessandra Ambrosio calling tips on the catwalk. Jimmy Fallon invites you to talk it up on the set of the Tonight Show and sign yourself into office at the Oval Office Experience with President Joe Biden and VP Kamala Harris. Link arms with superstars as they seem to come to life right before your eyes.
The twinkle of the city that never sleeps rings in the New Year every 30 seconds, in full style overlooking Times Square. Pose with the Kardashians as you sip cocktails and snatch selfies. Try your turn in the President's seat in our oval office and honor a historical 9/11 moment.
Today you're the star and our celebs can't stop smiling when they get to strike a pose next to you. Snap unimaginable selfies next to Justin Bieber, Taylor Swift, Jennifer Hudson, and Ed Sheeran. Keep it real with Heidi Klum and grab seats next to Anna Wintour and Kendall Jenner. Go for glamorous and dine next to Audrey Hepburn on the iconic set of Breakfast at Tiffany's.
This is a day where fame meets fun, and icons make legendary memories for you. Shake hands, give hugs, and grab 'em by the hips. You can get as close as you want, they won't complain.  It's all the gritty of the city without having to eat a hot dog out of a cart. This is the day you get to be center stage in Famous Fun … only at The World's Greatest Wax Museum.
Choose from the following links offering different ways to see Madame Tussauds New York
Standard Admission including Marvel 4D
Standard Admission including Marvel 4D and Clown Chaos 7D
FAQs
Frequently Asked Questions for Madame Tussauds New York Tickets
General Information
How can I purchase tickets to Madame Tussauds New York?

You can easily purchase your tickets to Madame Tussauds New York on our website. Simply select your preferred date and ticket type, and follow the secure booking process.

Can I take photos inside Madame Tussauds New York?

Yes, photography is allowed in most areas of Madame Tussauds New York. Feel free to capture memorable moments with the lifelike wax figures.
Ticket Information
Do I need to print my tickets, or can I use electronic versions?

Madame Tussauds New York accepts both printed and electronic tickets. You can choose the option that is most convenient for you.

Is there a specific entry time for my ticket, or can I visit at any time on the selected date?

Most tickets for Madame Tussauds New York are flexible and allow you to visit at any time on the selected date. However, some special event tickets may have specific entry times.

Can I make changes to my ticket after purchase, such as changing the date or ticket type?

Ticket changes, including date and ticket type modifications, may be possible depending on availability. Please contact our customer support for assistance with any changes.

Are tickets refundable or transferable?

Madame Tussauds New York tickets are generally non-refundable. However, some tickets may be transferable or exchangeable. Please review our refund and exchange policy for details.
Clothing & Accessories
Is there a dress code for visiting Madame Tussauds New York?

There is no specific dress code, but we recommend wearing comfortable clothing and shoes for an enjoyable experience. Avoid wearing costumes or masks that cover your face.
Restrictions
Are there any restrictions on bringing bags or backpacks into the attraction?

For security reasons, large bags and backpacks may need to be checked or stored in designated areas. It's advisable to carry only essential items during your visit.
Accessibility
Is Madame Tussauds New York wheelchair accessible?

Yes, the attraction is wheelchair accessible, and we provide assistance to guests with disabilities. Please let us know your specific needs in advance for a seamless visit.
Duration of Visit
How long does it typically take to explore Madame Tussauds New York?

The average visit duration varies, but most guests spend around 1.5 to 2 hours exploring the attraction. However, you can take your time and enjoy at your own pace.
People who purchased Madame Tussauds New York Tickets also viewed...