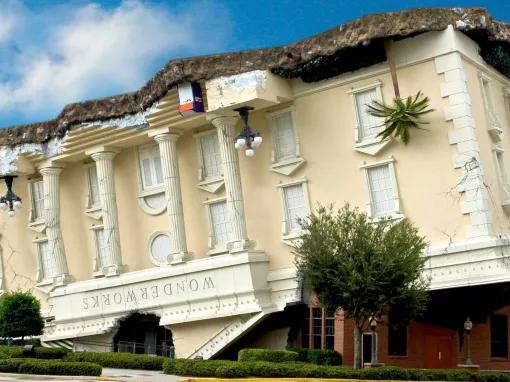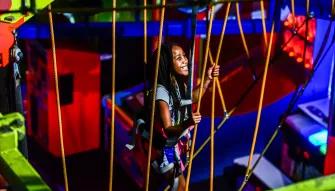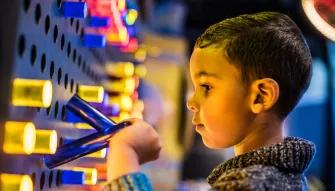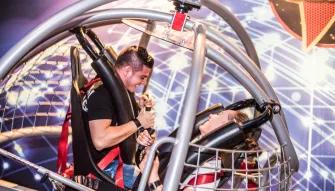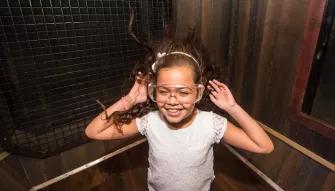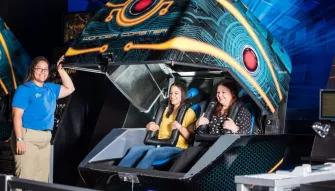 WonderWorks Orlando All Access Ticket
207 booked
66 reviews rated 5 stars
Pay in instalments
Not Available
This ticket is currently not available
This could be because:
We have sold out
New seasonal tickets are not yet available
In the meantime:
Call us on 0800 223 0324
Sign up to hear the latest news and offers:
Sign up for our newsletter
no ticket modal
Full details
WonderWorks is an amusement park for the mind and features over 100 interactive exhibits for visitors of all ages to experience. Here you can participate in some of the most imaginative displays and exhibits found in any facility in the United States starting with the inversion tunnel to be turned upside-down!
Our guide to WonderWorks Orlando All Access Ticket
Removed from the glare of the media and the encumbrances of governmental restrictions; a group of scientists from around the world collaborated to find answers to the unexplainable. Their mission: to understand, predict and control these phenomena.
In early 1998, during a top-secret experiment, something went awry. When the scientists attempted to harness the power of a man-made tornado, the giant, swirling vortex unleashed its power throughout the laboratories!
The energy vortex lifted the research facility from its foundation and transported the laboratory hundreds of miles away to WonderWorks Orlando, Florida, where it landed upside-down, but otherwise functionally intact......
Among the other highlights with our WonderWorks tickets, you will discover:
Earthquake Café - One of history's most renowned earthquakes, the 1989 San Francisco earthquake that stopped baseball's World Series and collapsed a freeway is recreated in the laboratory. Guests will feel for themselves what an earthquake that measures 5.3 on the Richter scale actually feels like.
Hurricane Shack - Guests will feel the effects of winds reaching 74 miles per hour. According to the Saffar-Simpson Scale, the hurricane in this simulation is merely a mild one!
Tesla Coil - Become a human lightning rod! See, hear and touch the power of 100,000 volts of electricity as you learn about the invention of physicist and engineer Nikola Tesla.
How Cold Is It? - Experience firsthand what the water feels at 28° F, the same temperature that 2,223 people in the RSM Titanic felt when this one sank. Great exhibit to explain the concept of "hypothermia".
Bubble Lab - Create bubbles the size of basketballs, blow bubbles through a bubble sheet, or make a bubble big enough for you to fit inside!
Virtual Sports - Guests will see for themselves just how fast they can hurl a ball in the pitching tunnel. The best part is you choose a major league baseball player to pitch to. Use this exhibit to introduce the relationships among gravity, speed and distance.
Bed of Nails - Is it possible not to be punctured while laying on this bed? The Bed of Nails is a great way to demonstrate to guests the principle of pressure: "force-per unit area", and for group discussions of Newton's Laws of Motion.
Hoop Fever - Play some arcade hoops while you learn who, when and where basketball was invented.
Giant Piano - Compose music with your feet on this Giant Piano. Guests can start by trying "Twinkle Twinkle Little Star" or "Hush Little Baby". Who knows if you have the next Beethoven in your group!
Can You Dig It? - Explore the depths of the ocean, a Jurassic landscape and a wildlife safari in an interactive sandbox where you get to help build the world around you. Interact with various creatures with your hands and mould the sand by building, mountains, volcanos and much more!
Wonder Brite - Let your imagination run wild as you create artistic patterns with the giant light sticks! WonderBrite is a large scale Lite-Brite wall with hundreds of multi-coloured acrylic rods. Children will develop their fine motor and sensory skills while they watch their creation light up!
Shuttle Landers - Kids of all ages will enjoy being able to manoeuvre the controls of the space shuttle Discovery. By following NASA instructions, try to make a safe landing under different weather conditions. Find out if you have what it takes to pursue a career in aeronautics!
Wonder Coaster - Design the roller coaster you've always wanted to ride with the help of technology. This virtual coaster has the ability to turn 360 in every direction. Hold on to your seats, while experiencing virtual physics!
Astronaut Training - Feel the sensation of weightlessness like in outer space! The gyroscope is a spinning wheel in which the axle is free to assume any orientation. The motions of Challenge this gyroscope are directed by the movement and shifting of the rider's bodies and the turning force.
Glow-In-The-Dark Ropes Course - Guests will be able to test their endurance and locomotor skills as they encounter over 18 different obstacles and physical activities in this 3 story indoor ropes course (Closed shoes and pants required)
XD 4D Theatre - The 12-seat theatre takes guests on an amazing adventure that transcends time, space and imagination by combining the 3D film with special effects and full motion seats. Now playing 5 different movies: Underwater Cave-Mild, Wild Wild West- Moderate, Great Wall of China-Moderate, Dino Safari- Wild or Canyon Coaster-Wild.
Laser Tag - combines innovative technology to provide guests with a one-of-a-kind interactive experience. The object is to outplay, outlast and outshoot the other players.
Wonderworks Orlando is located at the heart of International Drive and is open daily from 9.00am through to Midnight. We recommend allowing at least 2-3 hours for your visit.
Terms and conditions
Terms and conditions for WonderWorks Orlando All Access Ticket
AttractionTickets.com will issue you with an open-dated Wonderworks Ticket. Your ticket can be redeemed at any time during your holiday for admission to Wonderworks.
Closed-toed shoes are required for the ropes course.
Cancellation Policy: Tickets can be cancelled for free until they are downloaded from your customer account. Once tickets have been downloaded, ticket is non-refundable.

Order our FREE Orlando brochure now

Help us plan which Orlando attraction tickets are right for you

First-hand advice from Orlando experts