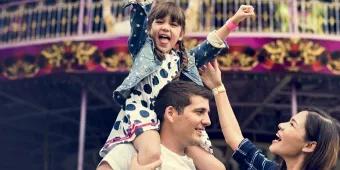 Plan your dream theme park holiday
It's never too early to start planning your dream theme park holiday. After all, there is much to organise, research, and get excited for. No matter if you have your heart set on one of Florida's biggest theme parks like Universal Studios Orlando or a trip to Disneyland Paris, it's always good to start thinking about your plans early, giving you something incredible to look forward to down the line. In this article, we offer some top tips and advice for how to plan the ultimate theme park resort holiday; from research and packing to tickets and daily itineraries, hopefully this guide will start building your anticipation and provide some helpful pointers!
Research the parks
The first thing on your agenda will be undertaking a bit of research to decide just which park you would like to visit! You are certainly spoiled for choice. Depending on your tastes, if you are travelling as a family or with friends, and how far you want to travel, there are myriad options in today's theme park world. Is your family full of Disney fanatics and you also want to enjoy incredible weather? Well, Disney World in Orlando might be your choice. Travelling with film lovers? Then Universal Studios could be the place for you. Have a think, speak to your loved ones, and research which parks will give you the most bang for your buck.
Alicia and her partner David, YouTubers and travel bloggers from Life of Reilly, have a bunch of great tips for visiting Disney and other parks and shared this piece of advice with us for researching your theme park holiday: "Put some time into researching your park. For example, there are different ways to reserve attractions, so you don't want to waste time inside the park learning the rules. Also, make sure that the theme park is suitable for your kids."
For disabled guests researching which park to visit, Kellie, from the blog Prize Warriors, is a big fan of theme parks and has plenty of experience visiting Orlando's beloved attractions: "If you are mobility impaired, please carefully consider your ability to navigate the parks. For wheelchair users, most areas and rides are accessible, although some of the hills are a bit brutal. I would advise having a willing helper for if you get tired out."
Decide on your accommodation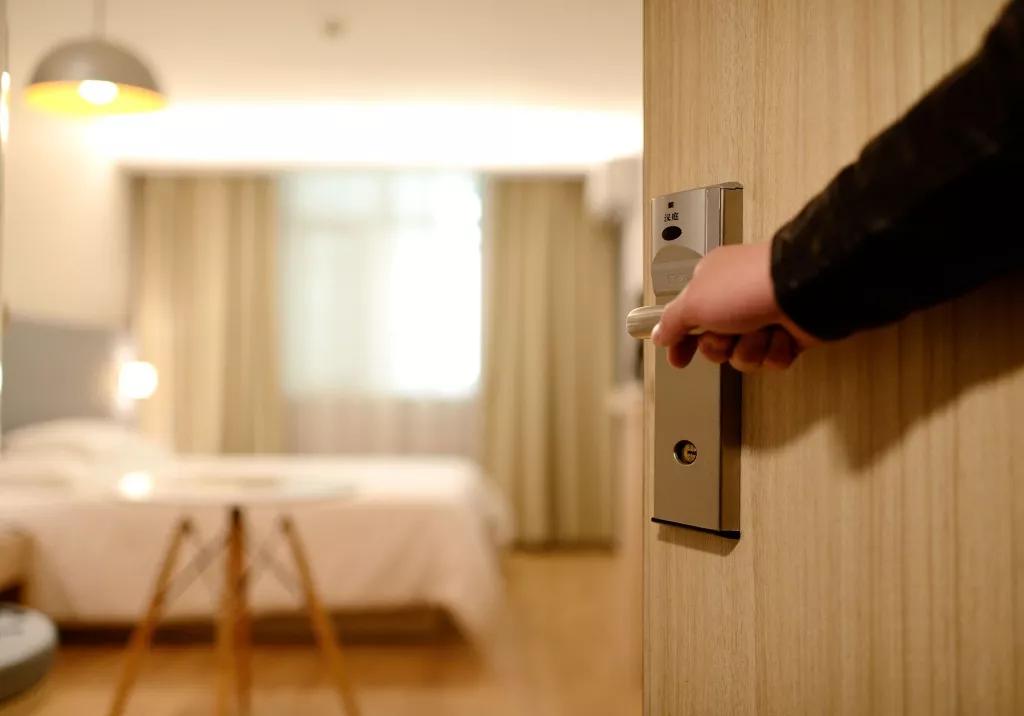 Once you know which theme park will be your chosen holiday destination, then is the time to decide on your accommodation.
Some of the world's biggest and best theme parks have their very own accommodation for the complete experience. This is a great option for those who want to wake up with the happiest place on Earth on their doorstep, allowing you to spend more time and energy on enjoying the park itself! Some parks also have recommended outside or associated accommodation, which is also an excellent option. The park's stamp of approval will certainly bring peace of mind. Or you can decide to look elsewhere. You might be able to find more cost-effective options but just remember to weigh up all the benefits of staying on-site vs. the cost efficiencies of staying off-site.
This is something that Jupiter from the lifestyle blog Jupiter Hadley – who has visited numerous theme park resorts in the past – mentioned to us when sharing her planning tips: "There are two ways I normally do accommodation. Either, ticket + hotel packages, which normally are accommodation recommend by the park and have discounts for people using the park - which is always a plus - but I do also check out AirBnBs nearby. AirBnBs, as long as you are careful with what you pick, can sometimes be even cheaper. Don't go too cheap though, or you might end up in a single room flat with no Wi-Fi."
Book your park tickets, flights, and accommodation
Right. So, you know which theme park you want to visit and what accommodation you are going to opt for. Now is the moment when you can bring this dream holiday into reality by booking your various tickets.
As with most things in life, it's best not to leave things to the last minute. Not only for organisational purposes but you can also save money by booking in advance. So, if you opting for the US, make sure to book Florida park tickets well in advance of your chosen date. For many of the larger resorts we are able to offer attraction tickets and hotel bookings in the same place and you can even unlock certain benefits by booking them at the same time.
If you are choosing to stay off-resort, then we suggest that you book your accommodation first, as the last thing you want is to have bought tickets and the rooms you have your heart set on aren't available.
Alicia from Life of Reilly has shared with us her advice for what time of year to book your tickets for: "In our experience, aim to book your trip when that country's children are back at school: we were in much longer queues in July at Universal Studios, compared to two-minutes at the end of August, which is when the Americans are back at school. If you're looking to find the best days/times to go to the parks, visit isitpacked.com where some genius has created a site which lets you enter your dates to find the days when your theme park is quieter." 
How about flights? How far in advance, should you book these? Well, Jupiter has shared her advice with us: "When booking flights, do book well in advance (ideally at least a month) and as soon as you know the rough date you want to travel, set up google alerts. You can also often get better deals by directly calling the airline and asking!"
Studies have shown the importance of this, backing up Jupiter's comments by revealing that for the cheapest international flights you will want to book between 70 and 80 days in advance. The same study also shows that January and February are when the best flight deals are available.
Inform the kids to build excitement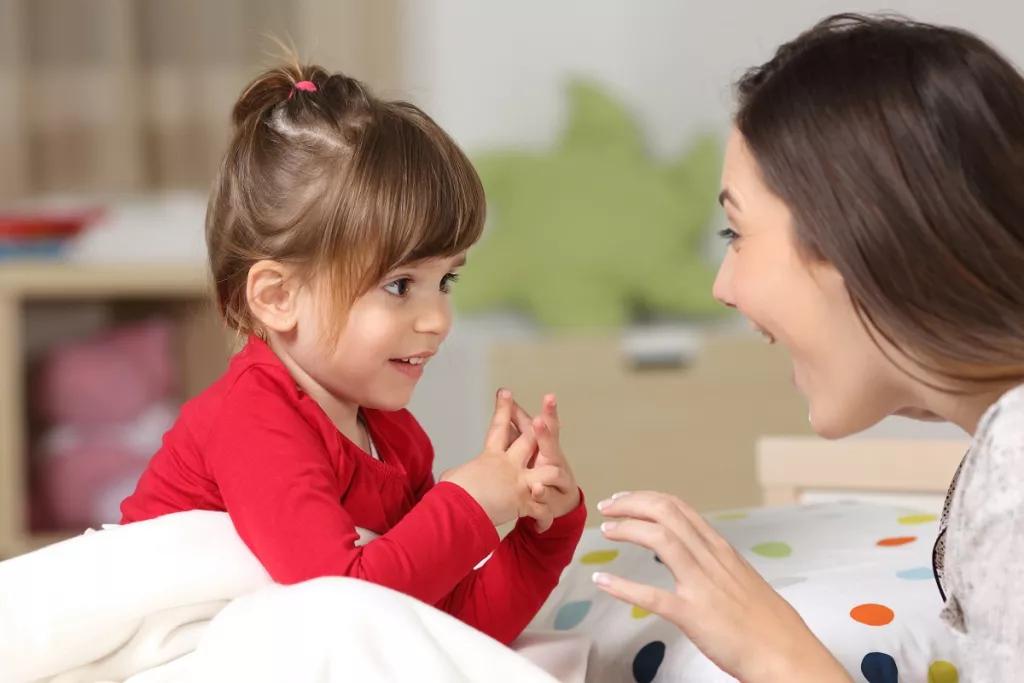 It's officially happening. Your dream theme park holiday is real. Now that everything is booked and organised, you can truly start letting yourself get excited! If this is going to be a family holiday with children, this is the perfect time to let them know about the holiday. So share the news with them, tell the little ones about the park if they are old enough to understand, show them some photos and videos, and let them know about some of the favourite fictional characters they might meet.
Alicia from Life of Reilly shares: "We love watching videos about the rides, as a family, so we can get excited but also decide which rides we HAVE to go on. There are loads of bloggers out there who dedicate their lives to theme parks and making your travel experiences easier on you. Like us! Have a look at our blog to find more great tips to get the most out of your trip."
Excitement is infectious, especially when it comes from children, so build up your own anticipation by sharing the good news with your little bundles of joy.
Plan your park itinerary
When you are getting close to the date of your holiday, this is the moment to start planning your park itinerary. Of course, if you have specific park experiences booked, these will help you structure things but with so much to do in a resort, we suggest you sit down and plot out what your days might look like. Jupiter advises:
"Make sure that you research the park first and see which rides are near each other. I normally pick an area that everyone is interested in, then plan around being in that area and going to the areas nearby. Don't have a strictly timed itinerary, as you'll never know how long lines are, how far (walking) areas are from each other, or if something new might catch your eye! Planning for me has best worked out when I have picked a general place to go and stuck around there for the day, instead of spending loads of times running around the park or being so strict that I couldn't go to something that we had just seen."
Jupiter also shared this helpful piece of advice that is, in fact, her top tip. She says: "Don't over-engineer your plans. Things go wrong - your favourite ride might have too many people in line, if you have children, one might get too tired or grumpy, you might not feel amazing and need a break. Adapt to problems that come up, even if it means re-jumbling your plans and arrangements, if it means you'll have a more positive experience."
Another great way to plan your days at the park is by downloading the attraction's app. This is the top piece of advice from blogger Laura at Readers Enjoy Authors Dreams: "My number one tip is that if the park has an app use it! My last two trips theme parks have been made much easier with the app and unlike a physical map when it rains you can still read it. It's really helpful that most apps contain ride wait times which saves you running across the park for over an hour wait. You can also check the wait times throughout the days before you go to get a rough understanding of when it's easier to get on that ride."
Plan where to eat during your theme park holiday
Of course, you will need precious sustenance during your holiday to keep your energy levels up for fun times in your park of choice. Most of the world's biggest theme parks have some incredible dining options of their own to enjoy and you can also take advantage of the restaurants further afield. Kellie from Prize Warriors spoke to us about her dining advice:
"You can get some great meals at Disney and Universal. Some of the sit-down restaurants, in particular, serve food that is way beyond the quality you would expect for a theme park.
"If you plan to stay on-site at Disney, then their dining plans are definitely worth investing in for some families. Portions are large and can be shared quite easily. If you are a vegan or have other strict dietary requirements, I wouldn't recommend the dining plan. Having said that, the vegan snack and dining options, have dramatically increased in availability over the past few years at Disney and to a lesser extent at Universal. I would highly recommend the Mickey Pretzel and Pineapple Dole Whip as vegan-friendly treats."
"Outside of the theme parks, it is largely super cheap to eat in Florida. At many of the buffet style and chain restaurants on I-Drive, you can eat a main meal for around $10-$15 per person. Even cheaper still and advisable if you're a vegan or have specific dietary requirements, is to go to a supermarket when you arrive. It's pretty standard for Orlando hotel rooms to contain a fridge, but it's worth checking. A great trick is to freeze bottles of water to bring to the parks with you. Most places have free drinking water fountains where you can refill these throughout the day."
When to pack before your holiday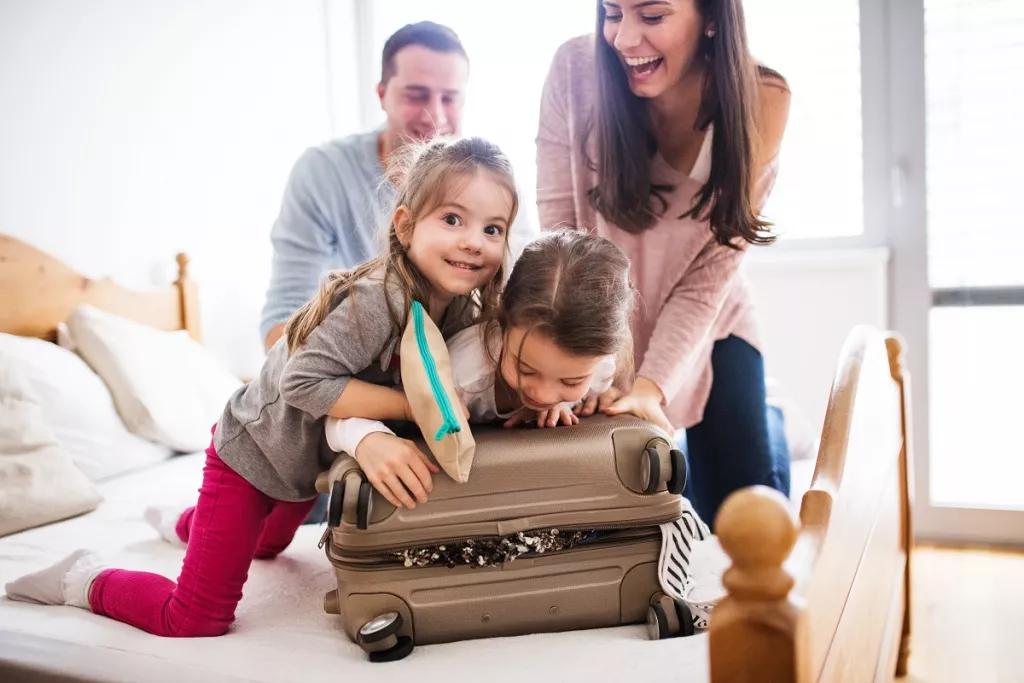 As with booking tickets, packing is also not a last-minute endeavour. In fact, you should start thinking about it several weeks in advance. After all, you don't want to start packing your suitcase the day before your flight and realise you don't have all that you need.
So, a month or so out, research your destination again, the weather, terrain etc. and make a list of the items you will need to bring along. Then, have a look in your wardrobe and see if you have all the items you will want to bring. Is your swimwear up to scratch? Do your kids need more shorts? What's your hat situation like? See where the holes are and plug them in good time.
Then, one week out from your departure date, you can start to pack those suitcases for real. Alicia, from Life of Reilly, advises: "I know that some people pack months before, but I'll start the week before we're due to fly. When we're out there, I pack day bags the night before the theme park and I'll make sure we have some sweaters for the evenings, in case the kids get cold.
"Whenever I do any type of packing, I keep an ongoing list on my phone. So whenever 'sunscreen' happens to pass through my mind at the most random of moments, I add it to my virtual suitcase. That way, when I'm actually packing, I'm pretty sure I've remembered everything. Sure, sunscreen often ends up on the list four times, but I'd rather quadruple check it than forget it altogether."
Theme park resort holiday to-do list:
         

Research the parks

         

Decide on your accommodation

         

Book your park tickets, flights, and accommodation

         

Inform the kids to build excitement

         

Plan your park itinerary

         

Plan where to eat during your theme park holiday

         

When to pack before your holiday
There you have it. You have successfully planned your ultimate theme park holiday. Once all this is taken care of you will be ready to jet off for that well-deserved break. We hope the above has been helpful and has given you some inspiration for future theme park holidays!
For more tips, guides, and advice, make sure to visit our news page.