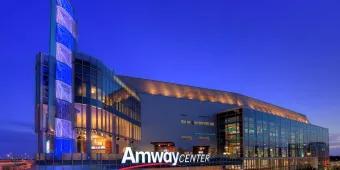 By AttractionTickets.com's Florida Experts, Susan and Simon Veness
Sample some true American razzamatazz with a basketball game
There's plenty of magic involved with any Orlando holiday. From the wonderful memories that families make every day to the Magic Kingdom itself, this is a totally enchanting proposition. But there is also another magical experience on offer at this time of year, and it revolves around a different kind of sorcery - the sporting kind.
Starting on October 25, the Orlando Magic basketball team will be back in action for the new NBA season, and it represents a wonderful opportunity to add a genuine American experience to your vacation.
"What's the great attraction with a basketball game?" you might ask, and the simple answer would be: Razzamatazz!
Because American sport isn't just about what happens on the field of play, it is also an exercise in pure entertainment, starting well before the game and often continuing afterwards.
This means you don't necessarily need to know all the rules of the sport, or if the Orlando Magic are playing the Houston Rockets or the Alaska Polar Bears*, Game Day is all about fun and excitement, both on and off the court. This will especially appeal to those who are on their second, third - or more - Orlando visit and are looking for that "something different" factor.
For our Orlando team - who were named the Magic back in 1986 at the end of a public campaign to find the most suitable moniker for the brand new team -  the first game is at home to Houston at the glittering Amway Center in downtown Orlando, and there are then another 39 home games until the end of the season on April 14. There is then the possibility of more games with the playoffs, featuring the top 20 teams from April 15 to June 23. We're hopeful this will be the year the Magic make the step up from perennial fringe candidates to genuine contenders.
But first let's tell you about the Magic's home, The Amway. This ultra-modern venue is highly recommended at any time to see the astounding level of comfort, facilities and technology packed into its fabulous 17,500-seat arena, which maxes out at a whopping 875,000 square feet.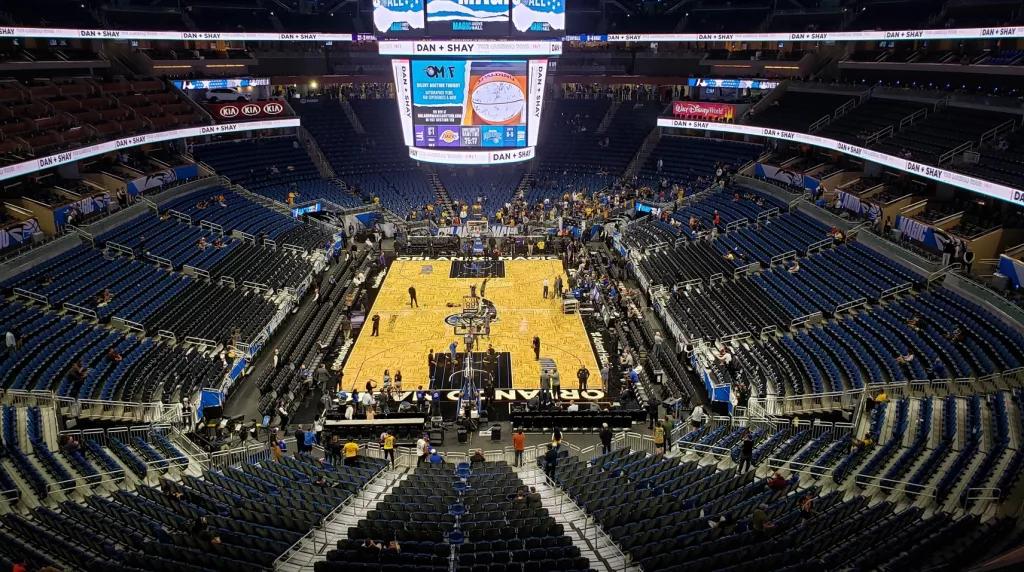 It opened in 2010 in a blaze of publicity and immediately gave the city bragging rights on one of the most impressive and high-tech stadium facilities in the country, an architectural marvel boasting a massive central LED display board with 18 individual screens and a flexible seating design that can accommodate multiple events. As well as basketball, the venue can host ice hockey and indoor American Football, while it is also a superb stage for big-name concerts (the likes of Lady Gaga, Andrea Bocelli and Elton John have all performed here), WWE wrestling and mixed martial arts shows.
The $380 million arena is packed with user-friendly features, including full-service dining and more than a dozen bars and drinks kiosks, most notably the huge Baseline Bar and open-air ULTRA Club, with magnificent views over the city. There's even a children's play area on game days.
Oh, and there are plenty of loos, sorry, restrooms. The latter also have their own TV screens, so you won't miss a moment of the action!
For those used to the average fare served up at most football grounds, getting something to eat before or during the game will come as a very pleasant surprise at The Amway, where your choice runs the full gamut from fast food to fine dining. Around the main concourse, look for almost two dozen kiosks featuring a variety of local and national favourites, plus two new concepts that were introduced this year. You can even opt for full-service, sit-down dining at Jernigan's, with a magnificent view of the main arena while you eat (available for pre-booking to all ticketed guests).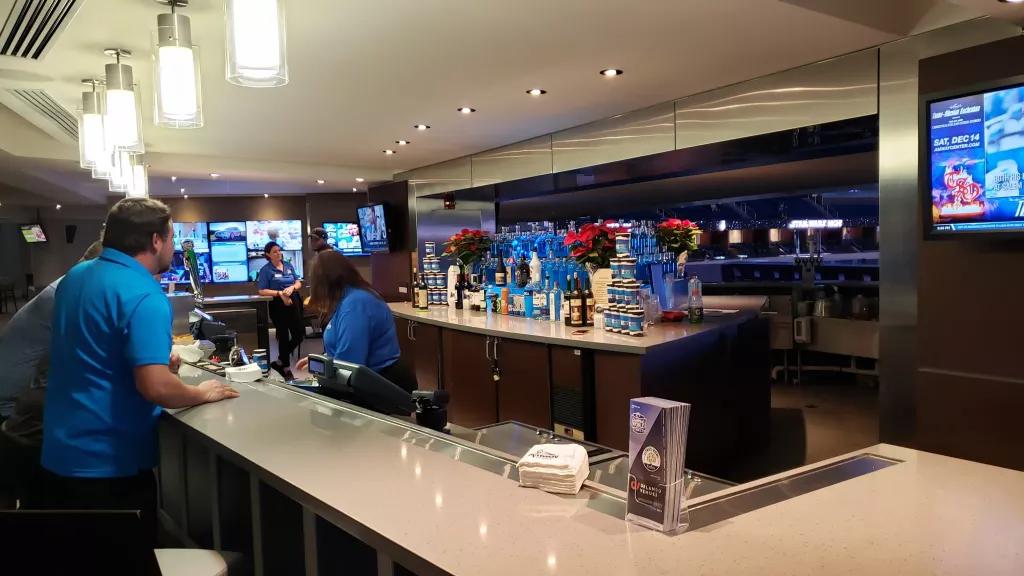 The Orlando Magic's most famous players are Shaquille O'Neal and Dwight Howard, but Shaq has long since retired and the 37-year-old Howard is more of a journeyman these days. But that leaves the stage for a new, young crop of hoops stars to take to the court on game days, and that is certainly the team's future.
The Magic have endured some lean times recently in terms of reaching the all-important end-of-season play-offs, with just two appearances in the past 11 years and no series wins. But there is real hope the team took a big stride forward last year and they are now ready to make a breakthrough, and be a serious contender, behind highly touted 20-year-old Paolo Banchero. The young 6ft 10in prospect was Rookie of the Year in 2022-23 and heads a cast of highly promising talent, including third-year star Franz Wagner, as well as Jonathan Isaac, Markelle Fultz, Cole Anthony and Jalen Suggs, who are all poised for a breakout season.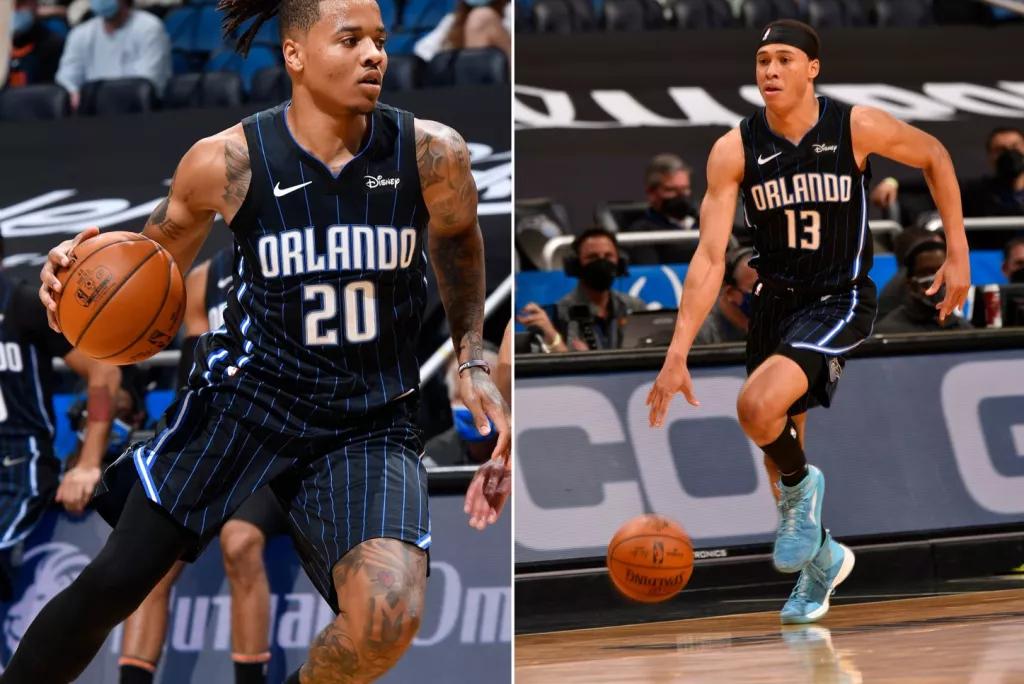 The team's average age is a youthful 24.5 years old, the second youngest in the league, which is VERY young in American sports terms, where most players have to go through college to qualify to play professionally. But that gives Magic fans hope for an encouraging future, hence the 2023-24 season stands to be one of growth and promise. It should mean that games will be well worth watching for basketball fans, while they continue to be a highlight as a one-off experience, and that's REALLY where the attraction lies for Irish visitors.
Sport in the US is a completely different animal from the rest of the world. In the US, games are events as much as a sporting occasion, with plenty of hoopla before, during and after the game itself. This is therefore a chance to revel in the entertainment-style atmosphere that exists within the Arena, an action-packed venue tailor-made for fans and full of family-friendly touches that ensure everyone is catered for.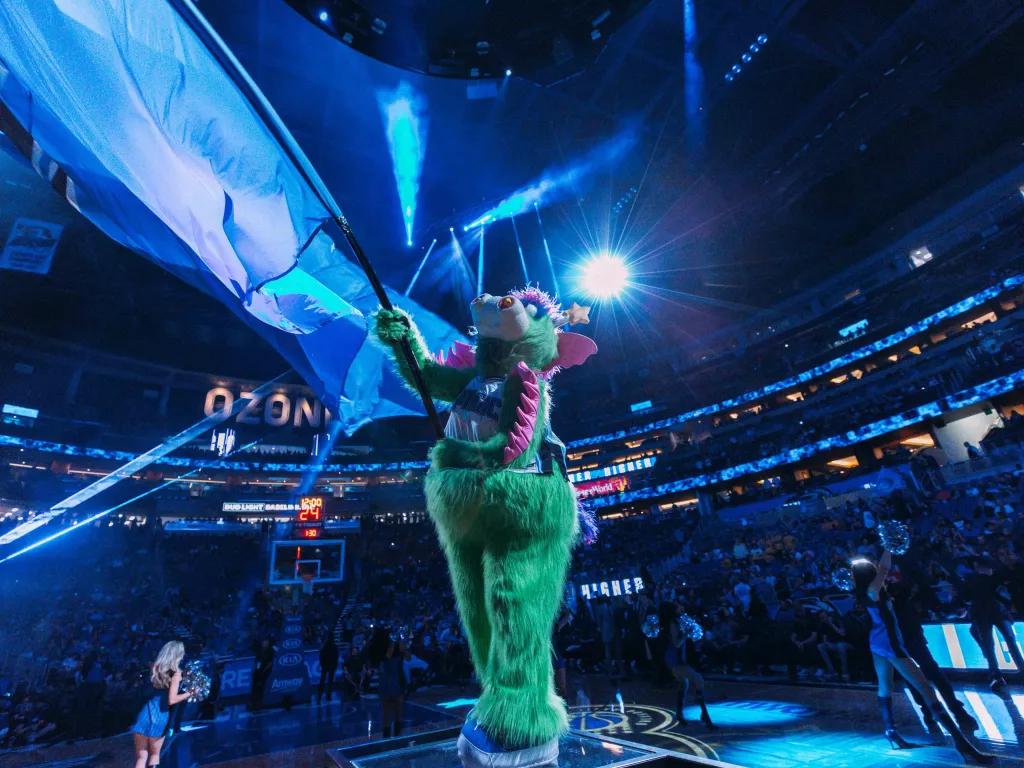 For the grown-ups, you are never far away from excellent food and beverage options, while children can have fun with team mascot, Stuff (the Magic dragon), at STUFF'S Magic Castle play area. There are cheerleaders, dancers, games, giveaways and other activities going on around the concourses and arena, and that's all before the game has even started!
And then there are fun diversions during breaks in the action, with more cheerleader sessions, a half-time show and the essential excitement of the T-shirt cannons - hand-held devices that the cheerleading team can fire into the audience, offering the lure of a free T-shirt if it comes your way. In fact, we'd go as far as to say this is an essential experience, especially if you have never been to the USA before. You don't need to know the rules - just enjoy the razzamatazz!
* The Alaska Polar Bears are a made-up team, in case you hadn't guessed!
Have you been to an American sporting event? Tell us about it on the friendly ATD forums, our Community Facebook page, on Twitter or Instagram.