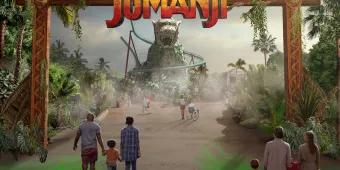 The single largest investment in Chessington's history
The world's first Jumanji-themed land is set to open at the Surrey theme park this spring. Here's everything we know so far.
Chessington World of Adventures Resort has recently announced that the world's first Jumanji-themed land is set to open this Spring. The land will consist of the world's ONLY Jumanji rollercoaster, Madrill Mayhem. If that wasn't exciting enough, it will also feature two extra rides and much more!
The box office hit was first introduced to the world in 1995 when a mysterious game transports its players to the jungles of Jumanji! Over 20 years later, the adventure continued with the release of the brand-new film Jumanji: Welcome to the Jungle (2017), where the game changed as four teenagers in detention were sucked into the world of Jumanji. 
Chessington World of Adventures has now brought the adventure to life! You can expect the Madrill Mayhem to sweep up riders in the long arms of a mandrill, as the horde whisks those from just 1.2m tall around the sites of Jumanji, all while dodging the hazards of the jungle. The most fearsome of all the wild animals, the mandrills are unpredictable and will launch at full speed through the treetops, flipping upside down on a hair-raising adventure, spiralling to the summit of the 55ft tall Jaguar Shrine. Glimpse the Jaguar's Eye Jewel glow before falling and braving the adventure again… backwards.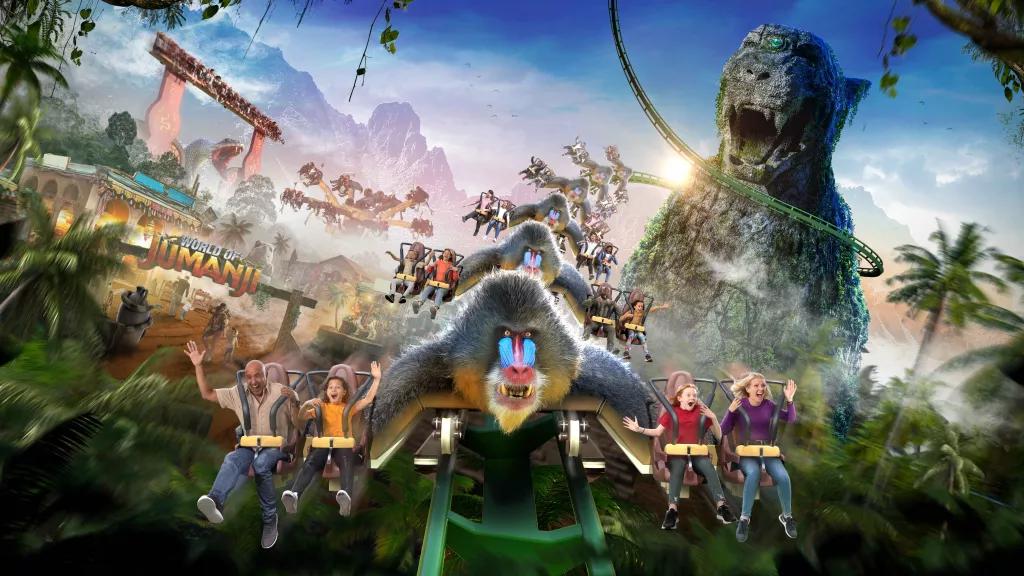 You can also expect to dodge the fangs of the black mamba on a dizzying, untameable ride in the bazaar, Mamba Strike. Then swerve a herd of stampeding ostriches on a whirlwind ride in the dunes on Ostrich Stampede.
After all that fun you'll definitely be in need of a recharge and what better way to charge up than Jumanji-themed food and beverage? You won't go home empty-handed either, as plenty of merchandise will be available to purchase as souvenirs.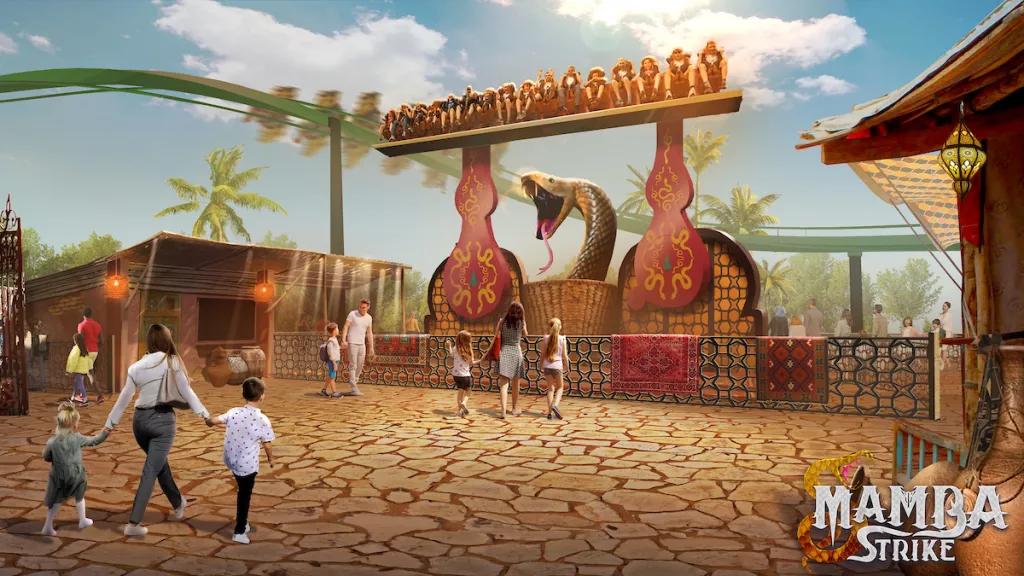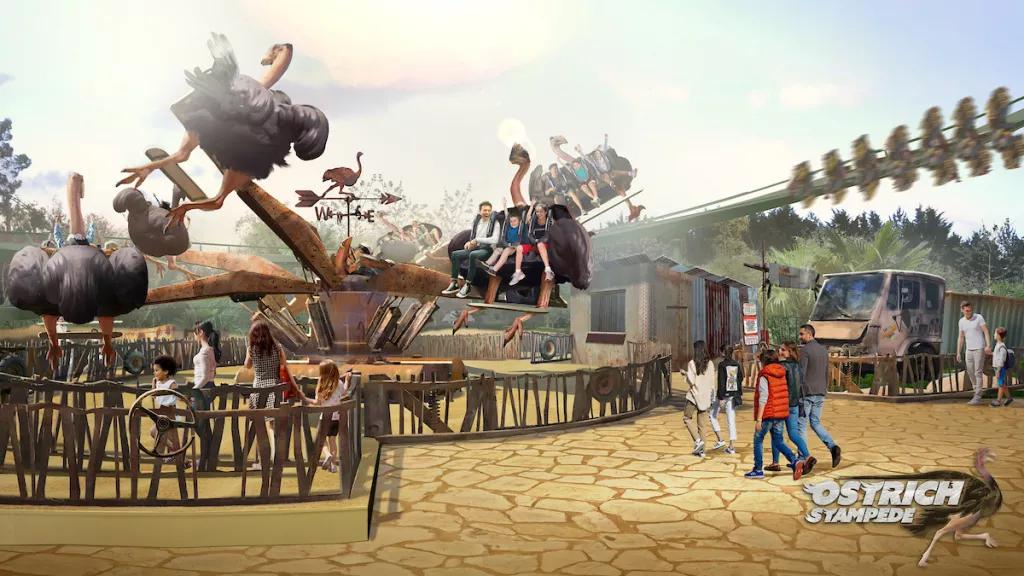 From the concept images that have been released, we can see that you're going to be taken on an exhilarating journey into the unknown with many twists and bumps along the way!
The £17m development is set to open on May 15th, so mark your calendars and purchase your Chessington World of Adventure tickets now!