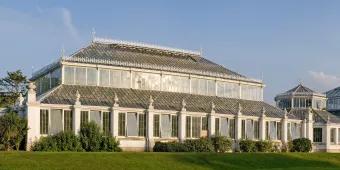 So you have heard about the Royal Botanic Gardens at Kew in London but what exactly can you find there?  We all know that gardens contain plants, trees and flowers but what is so special about Kew. Let AttractionTickets.com help you to discover the beauty and tranquility of Kew! Book with us now.
Kew gardens boasts 4,500 varieties of Orchid housed in tropical nurseries in the Princess of Wales Conservatory, the Palm House and the Temperate House. These plants, 27% of which were sourced in the wild, hale from Cambodia, Malaysia, Indonesia, China, Africa and Madagascar. Of these varieties 600 are on the IUCN list of Threatened species.
In the Wildflower Meadow stands the 17 metre tall Hive designed by Wolfgang Buttress.  It is made up of 170,000 aluminium parts and 1,000 LED lights and took 4 months to build. This amazing feature replicates the noise and feel of a human sized beehive.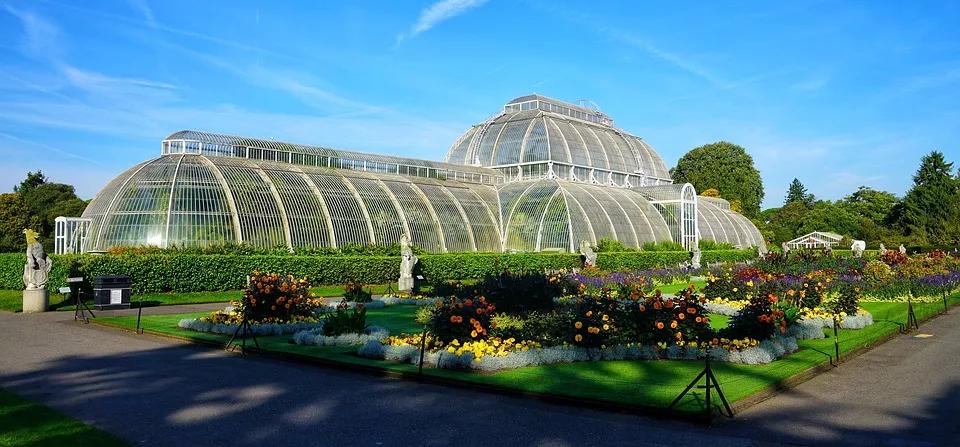 The largest Victorian greenhouse in the world is the Temperate House at Kew Gardens.  This glasshouse contains some of the rarest plants and species in the world. As its name suggests all of the plants here are from temperate regions and as such need to be kept in temperatures above 10०C in order to survive. There are over 10,000 plants in the Temperate house from Australasia, Africa, Asia, Pacific Islands and the Americas.
Another of the amazing greenhouses at Kew is the Palm House which recreates the atmosphere and plants of the rainforests of the world. This iconic building houses many plants endangered or extinct in the wild.
Within the Arboretum at Kew stand 14,000 trees of 2,000 species.  Some of the oldest trees are the Japanese Pagoda Tree, the Black Locust Tree and the Lucombe Oak and date back to the 18th Century.  The largest tree is a Giant Redwood which stand 40 metres tall which is the same height as a 13 storey building! The fastest growing tree is  the Chestnut-Leaved Oak which is 30 metres tall and has a spread of 30 metres too.
Kew even boasts an example of the world's rarest plant, the Wood's Cyucad.  This plant dates from the Jurassic period and is the only known example to exist in the world although clones have been grown in America and the Netherlands.  It also houses the smelliest plant in the world, the Corpse Flower, which smells of rotten meat! The flower even looks like rotten meat and this is all to attract the insects that feed on dead animals to get them to polinate it!  A bit extreme I think!