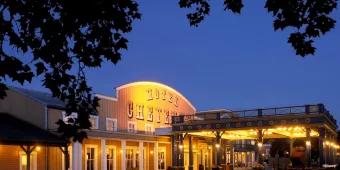 Get ready to kick back in the Wild West
This Toy Story-themed hotel will have you dusting off your cowboy hat and saddling up for a wild stay
Disney Hotel Cheyenne offers great Disney value, making it one of the best options for staying onsite at Disneyland® Paris while still getting bang for your buck! Whether you want to take a leisurely 20-minute stroll to Disneyland® Park and Walt Disney Studios® Park or prefer to take the free shuttle service available throughout the day, you'll be experiencing the magic in no time. 
To get you ready for your stay, here are 5 things you need to know about Disney Hotel Cheyenne! 
1. You can meet Woody and Jessie from Toy Story
If you have a Toy Story fan in your group, whether that's a little one who recently watched the films for the first time or an adult who grew up watching each one as they came out, a stay at Disney Hotel Cheyenne is one of the best ways for them to get the chance to meet their favourite Characters! 
Woody and Jessie can often be found in the lobby waiting to strike their best cowboy and cowgirl poses with you for that perfect selfie. Timings of their appearances may vary, so we'd recommend asking a cast member when you check in for the most up-to-date information during your stay so you don't miss them!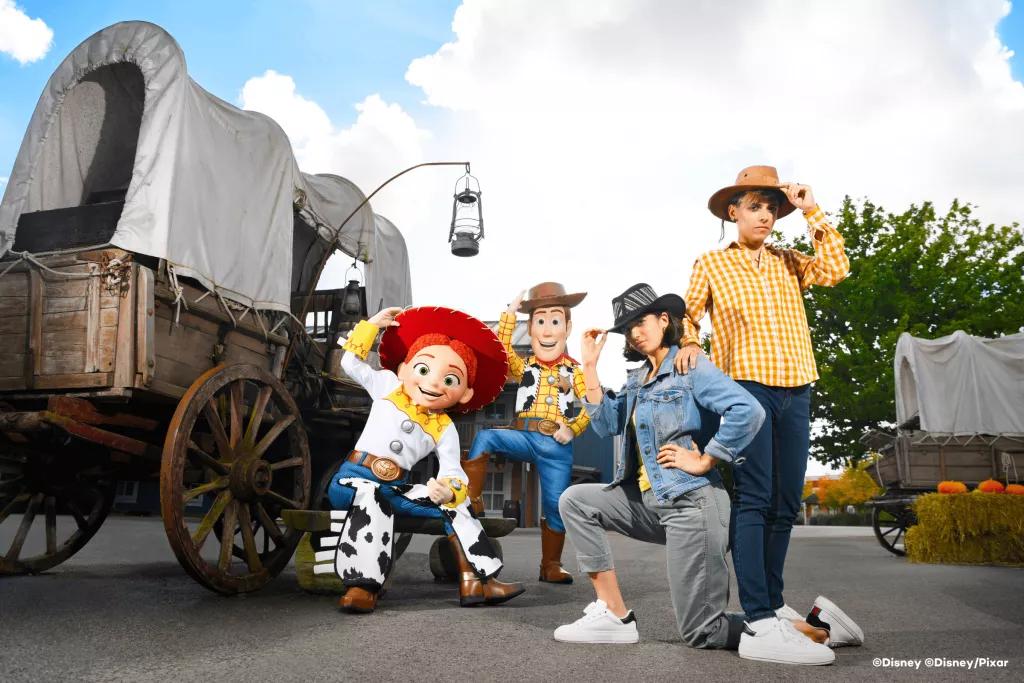 2. Little ones can go for a pony ride 
You can't be a cowboy or cowgirl without a horse to ride! For an extra surcharge, your little ones can saddle up and go for a good ol' fashioned pony ride along the trail. These rides are all guided, with a cast member holding the reigns, so even first-time riders can have in on the fun. 
These pony rides are available for anyone smaller than 1.55m and are dependent on the weather. 
3. There's a Starbucks cafe on site 
Need a bit of a caffeine boost to make it through Extra Magic Time? You won't even have to leave the hotel to find your morning cup of coffee and a breakfast pastry as there is a Starbucks cafe right in the main section of the hotel, disguised as a wild-west bank. This Starbucks usually stays open until late, so you'll also be able to pick up a warming cup of hot chocolate or a late-night sweet treat on your way back from a busy day in the Disneyland parks.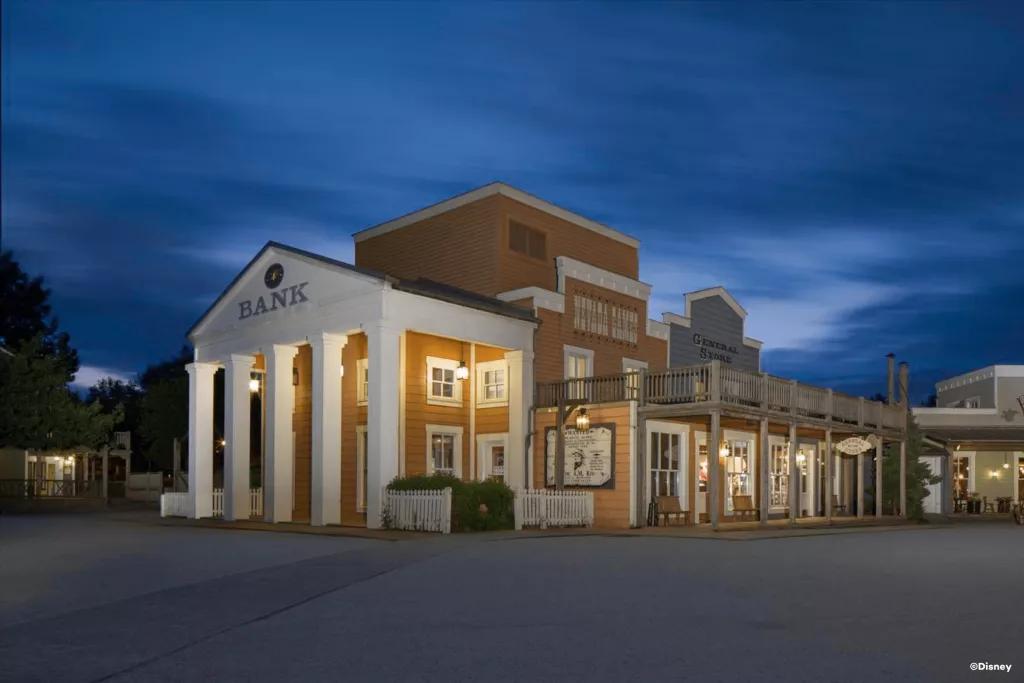 4. The hotel has its own vegetable patch 
Disneyland Paris is committed to improving its biodiversity and sustainability throughout the whole resort, and Disney Hotel Cheyenne is no exception! Disney's own landscaping and environment teams have designed a 245m2 vegetable garden where several types of fresh, organic produce are grown. These crops are then used in the restaurants at both Disney Hotel Cheyenne and Disney Hotel Santa Fe, so if you book a table at Chuck Wagon Cafe or La Cantina, you could be eating veggies that were grown just a few metres away! 
5. It's the perfect hotel for active kids
If the Toy Story theming and pony rides weren't enough to show you how perfect Disney Hotel Cheyenne is for families, we've got even more where that came from! The hotel not only has a small indoor play area in the lobby (great for keeping the kids entertained while you check in) but there is also Fort Apache, an outdoor playground with teepees, forts and covered wagons just waiting to be explored. 
So now you're ready for an unforgettable stay at Disneyland Paris at Disney Hotel Cheyenne. If you haven't already, book your trip today to receive up to €75 Disney Gift Card and 10 souvenir prints as part of your hotel and ticket package; book online or give our team of Disneyland Paris experts a call on 0800 223 0324.