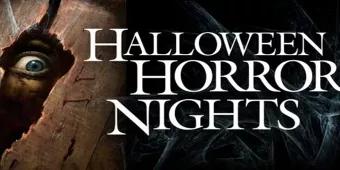 Enter at your own peril!
Universal's Halloween Horror Nights is possibly the world's scariest Halloween event. Why not find out for yourself...although you might not live to tell the tale!
First and foremost you should know that Universal's Halloween Horror Nights is not for the faint hearted! If you were thinking this might be a fun night out for you and the kids, then you are sorely mistaken. Halloween Horror Nights is scary and it's pretty much as simple as that! Of course, being a little scared is fun, it's thrilling and it gets the adrenaline pumping – if you agree then you should definitely be spending your Halloween at Universal!
Winner of Amusement Today's 'Best Halloween Event' Golden Ticket award, Halloween Horror Nights sees Universal Studios Florida overrun by the undead. Zombies, ghosts, mutants and monsters set up home in shockingly frightful haunted houses, just waiting for you to drop by. This is your worst nightmare come true- so don't miss out on this terrifying event...it's as fun as hell!      
Halloween Horror Nights will be held on the following dates:
September:
21st, 22nd
27th, 28th, 29th, 30th
October:
4th, 5th, 6th, 7th
11th, 12th, 13th, 14th
17th, 18th, 19th, 20th, 21st
24th, 25th, 26th, 27th, 28th
31st