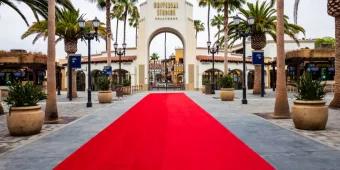 Jupiter's Claim will debut on July 22nd
This original set from Jordan Peele's Nope will open to coincide with the film's theatrical release.
Already home to famous sets such as Psycho, War of the Worlds and Jaws, The Studio Tour at Universal Studios Hollywood is a must-do attraction, offering a behind-the-scenes look at some of Hollywood's great blockbusters. 
And, from July 22nd, there'll be yet another reason to experience this attraction, thanks to the debut of a brand-new set based on Jordan Peele's new horror epic Nope. This ride expansion will open on the same day as the film's theatrical release, giving guests an instant immersive experience. 
The set will showcase the film's fictional theme park, Jupiter's Claim, which is "predicated on the white-washed history and aesthetics of the California Gold Rush". But everything is not as it seems, as the characters discover some unexplained phenomena at the park that lead to terrifying consequences.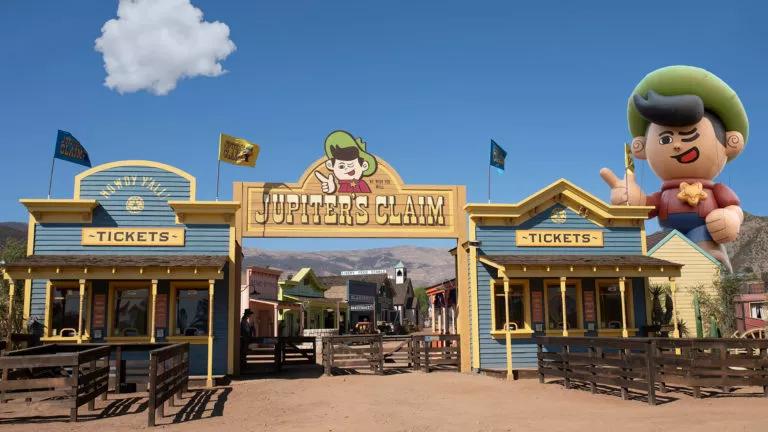 Plans to move the set to the Studio Tour began during the film's production. It was then carefully disassembled and transported straight to Universal Studios Hollywood, where it will now be a permanent and exclusive attraction. 
In a recent press release, Scott Strobl, EVP of Universal Studios Hollywood said that "We couldn't be more excited to showcase the original Jupiter's Claim set as a permanent centrepiece attraction on the Studios Tour, giving our guests a front-row seat to authentic movie-making magic." Jordan Peele also added that it was a "privilege to be able to share Jupiter's Claim with fans." 
This new expansion comes just months after Universal announced the roll-out of a new fleet of electric vehicles for the Studio Tour, helping to reduce carbon emissions while also improving the guest experience. 
Want to get immersed in the world of Jordan Peele's Nope and some of Hollywood's classic movies? Browse our Universal Studios Hollywood tickets today!