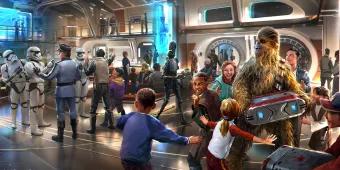 In a Florida theme park, far, far away…
...experience a vacation like no other!
In one of their most ambitious projects yet, Disney Imagineers have teamed up with Lucasfilm to create a truly one-of-a-kind, immersive experience for guests of the Walt Disney World Resort - Star Wars: Galactic Starcruiser. With just three months to go until the ship's first 'voyage' on 1st March 2022, here's everything we know so far about this incredible new offering.
You can choose your own adventure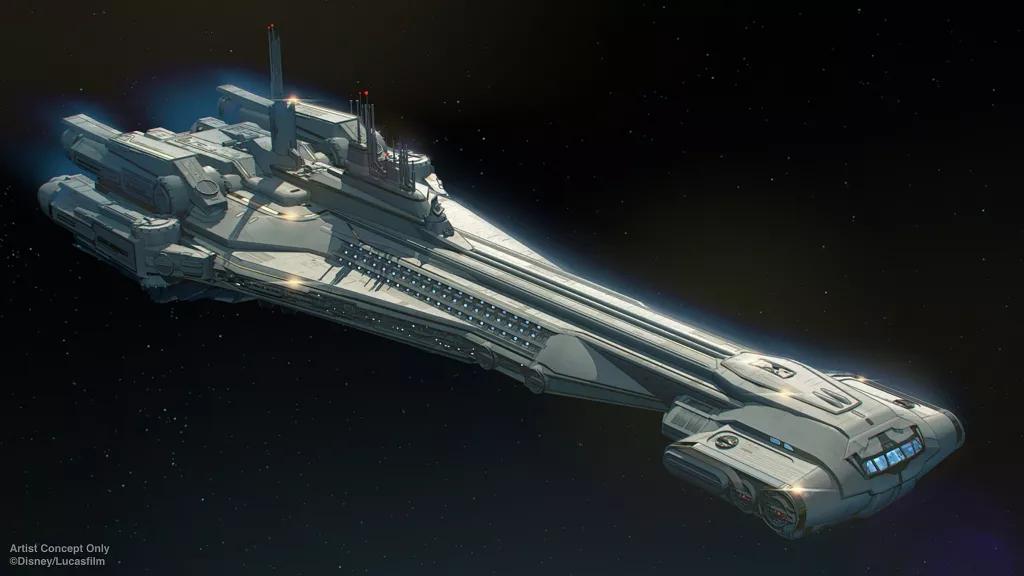 Taking place over 2 days and 2 nights, your trip on the Halcyon (the name of this galactic cruise ship) can be as immersive as you would like it to be. While you have the option to be more of a casual bystander as the action unfolds around you, there will be opportunities around every corner to become a part of the story yourself!
Whether you're a member of the Resistance or showing your allegiance to the First Order (we won't judge!), your experience will be entirely unique and impacted by the choices you make. Along the way, you'll get to meet both new and familiar faces from the Star Wars universe, including an appearance from everyone's favourite Wookiee…
You'll have a packed itinerary
Throughout the journey there will be a whole host of activities for guests to enjoy. Kids are sure to love the droid racing tournament while their parents try their hand at a game of Sabacc in the Sublight Lounge. And, of course, not forgetting the lightsaber training sessions, and a planetary excursion to Batuu in Star Wars: Galaxy's Edge, where the adventure will seamlessly continue on Millennium Falcon: Smugglers Run and Star Wars: Rise of the Resistance.
The food will give you a taste of the galaxy
Just like a cruise back on Earth, each night you'll be invited to have dinner in the ship's dining room, The Crown of Corellia, for food, drinks, and live entertainment. Serving up some of the finest food in the galaxy, the menu will include items to suit all palates, from blue shrimp for more adventurous passengers, to fried chicken tip yip for those looking for something a bit more familiar.
You'll be able to dress the part
On the Halcyon, adult guests are not only allowed to wear costumes, they're encouraged! But don't worry if you don't already have the perfect intergalactic travelling ensemble, as the ship's onboard boutique has got you covered. Inspired by some of the franchise's most iconic styles, from Padmé's gowns to Ahsoka Tano's head tails, there will be immersive apparel for guests of all ages, with professional make-up artists on hand to help complete your transformation.
Star Wars: Galactic Starcruiser offers a range of standard passenger cabins and suites for guests to book, all with a perfect view of the galaxy! Browse our Walt Disney World Resort packages and book your park tickets today.