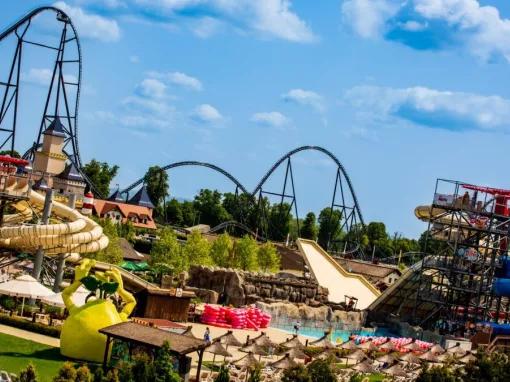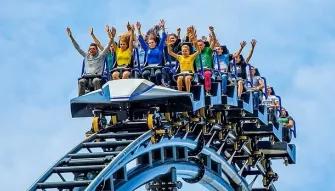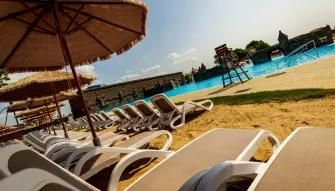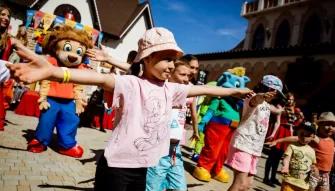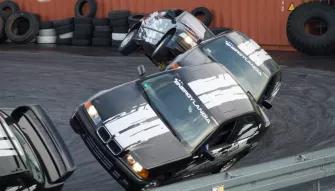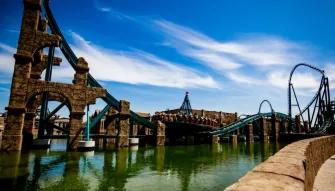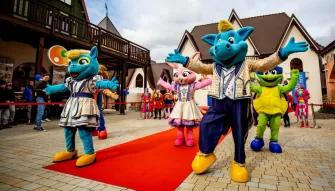 EnergyLandia Park
Not Available
This ticket is currently not available
This could be because:
We have sold out
New seasonal tickets are not yet available
In the meantime:
Call us on 1800 927 467
Sign up to hear the latest news and offers:
Sign up for our newsletter
no ticket modal
Full details
Engage yourself in a world of fun, adventure, and unforgettable experiences at EnergyLandia, the ultimate destination for thrill-seekers and families alike.
Our guide to EnergyLandia Park
EnergyLandia is an awe-inspiring amusement park located in Zator, Poland. Renowned as the largest amusement park in the country and one of the largest in Europe, it offers an exhilarating and unforgettable experience for visitors of all ages.
Spread across 70 hectares, EnergyLandia boasts an impressive array of attractions and entertainment options that cater to every taste and thrill level. Thrill-seekers will find their adrenaline fix on the park's record-breaking roller coasters, featuring impressive speeds, heart-pounding drops, and exhilarating loops. The park is also home to a wide range of other thrilling attractions, including high-speed water slides, gravity-defying pendulum rides, and thrilling simulators.
For those seeking a more relaxed experience, EnergyLandia offers a variety of family-friendly rides and attractions. From gentle carousels and whimsical themed areas to interactive shows and live entertainment, there are countless opportunities for magical moments and family fun.
Beyond the rides, EnergyLandia offers a host of additional attractions and amenities. Indulge in delicious dining options, ranging from quick bites to full-service restaurants, serving a variety of cuisines to satisfy any palate. The park also features shops, souvenir stands, and designated picnic areas, providing ample opportunities to take a break and make lasting memories.
Terms and conditions
Terms and conditions for EnergyLandia Park
Once your booking is confirmed, you will receive a voucher. Please follow these instructions prior to your tour.
This is for park admission only. Transport from Krakow to the park is NOT included.
You must present your barcoded ticket at the entrance. Each person will have their own individual barcode.
High Season - Park opens from 10 am daily. Check locally for closing times as these may vary.
Low Season - Park opens at 10 am or 11 am on selected days with some closures. Check locally for the full calendar.
Children must be accompanied by an adult at all times.
Height restrictions may apply to some attractions.
Fast Passes are available from machines in the park. The Fast Pass can only be used once per attraction.
Gastronomy and Arcade Games are not included in the cost of the ticket.
Ticket is only valid for the date selected at the time of booking.
Attractions or entertainment may change operating hours, close due to refurbishing, capacity, weather, or special events, and may otherwise change or be discontinued without notice and without liability.
Accessibility on some rides may not be suitable for persons with mobility issues or disabilities. Check at the 'Service Desk' by the main entrance on arrival.
Operating times are subject to change without notice, please check locally.
Cancellation Policy: EnergyLandia tickets cannot be cancelled or amended once booked. 100% cancellation fees will apply.
FAQs
Frequently Asked Questions for EnergyLandia Park
General Information
Is transport included in the price of the Energylandia ticket?

No, you will need to make your own way to EnergyLandia

Is it possible to leave Energylandia for a moment and get back in?

If you wish to leave the premises for a moment, simply ask one of our employees at the gate for a special ID band. This will make it possible for you to get back on our premises the same day. Please make sure you have your ticket with you, you will need to present it on your return.
Location
How do I get to EnergyLandia?

The theme park is located at al. 3 maja 2, 32-640 Zator. This is about 50KM from Krakow airport and there is ample free parking spaces available if you are driving. There is also a shuttle bus from Bosacka 18 str, Krakow, which departs at around 8.30am and costs around 49PLN for a return ticket. Please check the EnergyLandia page for times and to book this in advance.
Rides & Attractions
Are there any attractions for children aged 2-6 years at Energylandia?

There are 25 different attractions designed for children older than 2 years of age at the park.

Are all attractions included in the price at Energylandia? Are there any additional fees for any of your rides?

All available attractions, rides and shows are included in the ticket price. Of course, you would need to pay extra for food, computer/arcade games, some service points (e.g. photo booth, face painting, tattoo, etc.), and, naturally, items in the shops on the premises.

What are the restrictions on the rides at EnergyLandia?

There are strict restrictions in terms of maximum and minimum height on our attractions. This is an essential condition for maintaining safety at the Park. The ranges are indicated on each attraction.

Can I get Fast Passes for EnergyLandia?

Tickets to the Park allow you to quickly enter Zadra, Hyperion, Mayan and Abyssus. You can book entry for a certain period of time in special machines. The machine displays the current time for which a reservation can be made. Scan the admission ticket on the scanner, confirm by clicking ok and collect the barcode authorising you to enter the selected attraction. The ticket will be active 10 minutes before and 10 minutes after the booking time. The Fast Pass can only be used once per attraction.
Accessibility
Is it possible for Guests with disabilities to use all the attractions at Energylandia?

For people with limited mobility, the accessibility of attractions depends on the type of disability and the safety on the ride for that guest. It is best to visit the Service Desk for Persons with Disabilities, where a specialist will guide you to attractions you will be able to use. The Service Desk is located at the main entrance to the Park.
Parking
What is the cost of parking at EnergyLandia?

There is a monitored car park that can accommodate up to 2500 cars at a time and the cost of a parking pass is 20 PLN.