The One When...Friends inspired your Big Apple city break!
In honour of the 20th Anniversary of Friends we have watched and relived many of our favourite moments from this brilliant sitcom. And whilst watching, not only have we realised just how well we know these six characters, but we have fallen in love with them and their New York City all over again...Take a trip with us down memory lane, to New York and with amazing Friends!
This month the monumental American TV sitcom Friends celebrates its 20th anniversary. The final episode of the ten season sitcom aired to an audience of 52.5 million viewers in America on the 6th May 2004. To mark this moment in popular culture, a pop up replica of the 'Central Perk' cafe has opened in New York's SoHo, complete with the original orange sofa, welcoming Friends fans from far and wide to reminisce on the years we have shared with the gang. "It's incredible. It's like my Disneyland," Fabio Lins, a 27 year old comedian visiting New York told the Wall Street Journal.
Just like most won't be able to imagine a world prior to the existence of Disney theme parks, there are many that will barely remember life before the award winning TV comedy series Friends first aired twenty years ago - unfortunately that is not us. The first ever episode of Friends aired on the 22nd September 1994 and we remember all too well sitting in on a Friday night, tuning in to Channel 4 at nine o clock to watch the TV sitcom the world would eventually fall in love with.
Very quickly we fell for Chandler's dry sense of humour, Ross's geekiness, Joey's chat up lines and the 'Rachel' haircut. However, what this iconic TV show would do for its viewers each and every week it aired, was give us all the chance to fall more and more in love with the great and iconic New York City, that formed the backdrop for the series.
Although Friends has not been the only TV series to be set in New York, it is far more universally appealing than Seinfeld and was on our TV screens years before other New York set sitcoms like Sex and the City and The Sopranos aired; it was Friends that had us all longing to hang out in the fictional 'Central Perk' cafe and adding completely made up words like 'Va Fa Napoli' and 'Commando'to our vocabulary way before we forked out for Manolo Blahnik shoes and named Tony Soprano the coolest on screen mob boss after The Godfather.
It is only natural that New Yorkers would take the time to honour the sitcom that firmly placed their city on the map and in the hearts of many. So, if you're headed to New York within the next few weeks, don't miss out on the opportunity to hang out in the come-to-life iconic 'Central Perk' cafe, sit on the iconic orange sofa and go one better and let Friends lead you around the city that never sleeps. 
1. The Solow Building 9 West 57th Street (Chandler)
Although we have absolutely no clue what Chandler does on a working day, we do know that his place of work is located within this building. Situated in between the Bergdorf Goodman department store and the Plaza Hotel is the Solow Building, owned by billionaire Sheldon Solow, who commissioned architect Gordon Bunshaft to construct the tower. The Solow Building makes an impressive visual contribution to Manhattan's cityscape. The gleaming glass tower is indeed a sight worth witnessing on a New York Visit. Be sure to get a picture beside the iconic red nine.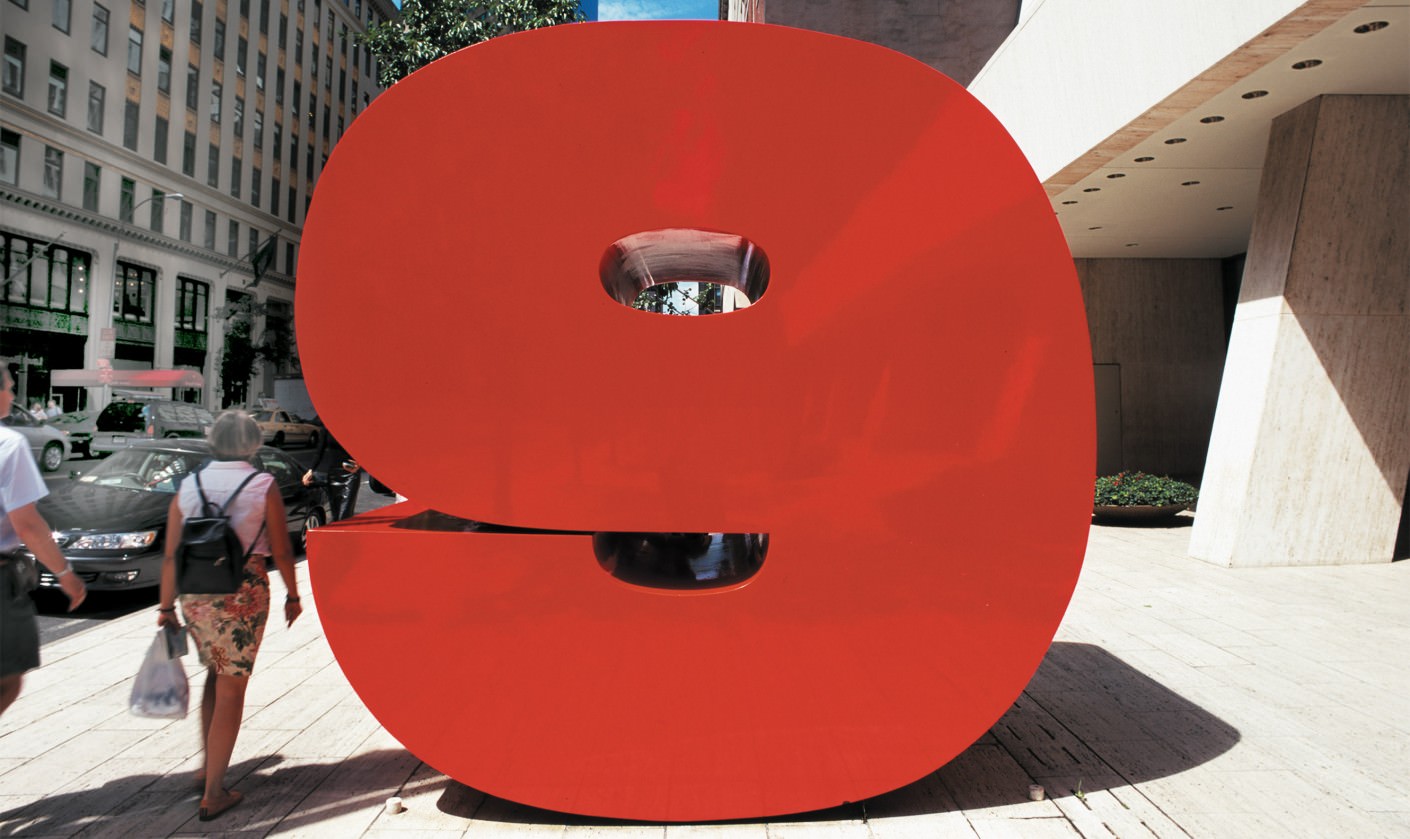 2. Bloomingdales - (Rachel)
As if you could go to New York and not make a trip to Bloomingdale's. Could there BE a more iconic department store? Of course Bloomingdales makes our New York Friends list, as this was where Rachel got her big break into the fashion industry. That's quite a step up from serving coffees in Central Perk. If you love your shopping upscale and high end then head to Bloomingdales for some retail therapy Rachel style. 
3. The Apartment Block (the gang)
Head to 90 Bedford Street West Village to see the apartment building in which Monica and Rachel and Joey and Chandler lived. For those of you that didn't know - we had to burst the bubble at some point - Friends was actually filmed in Warner Bros. Studios in Burbank California. So, although the apartment building shown in establishing shots throughout the series does actually exist and is actually located in New York, the apartments themselves are just cleverly constructed studio sets.
4. Central Perk - The Little Owl (Phoebe, Ross and Rachel and the gang)
In the sitcom, Cental Perk is located in the same building in which Monica and Rachel, Chandler and Joey live. It's where we all first learn of Phoebe's talents as a singer songwriter, with her one hit wonder Smelly Cat. But most importantly, Central Perk sets the scene for Ross and Rachel's epic first kiss.
Of course, the actual name of the establishment situated in the apartment building on 90 Bedford Street isn't called Central Perk at all, but The Little Owl. Serving Mediterranean cuisine and rated 4.5 stars out of 5 on Trip Advisor, this little restaurant is worth a visit in its own right, but an absolute must when taking a trip down Friends' memory lane. This is where many of the great moments took place! 
5. The Pulitzer Fountain - (The gang)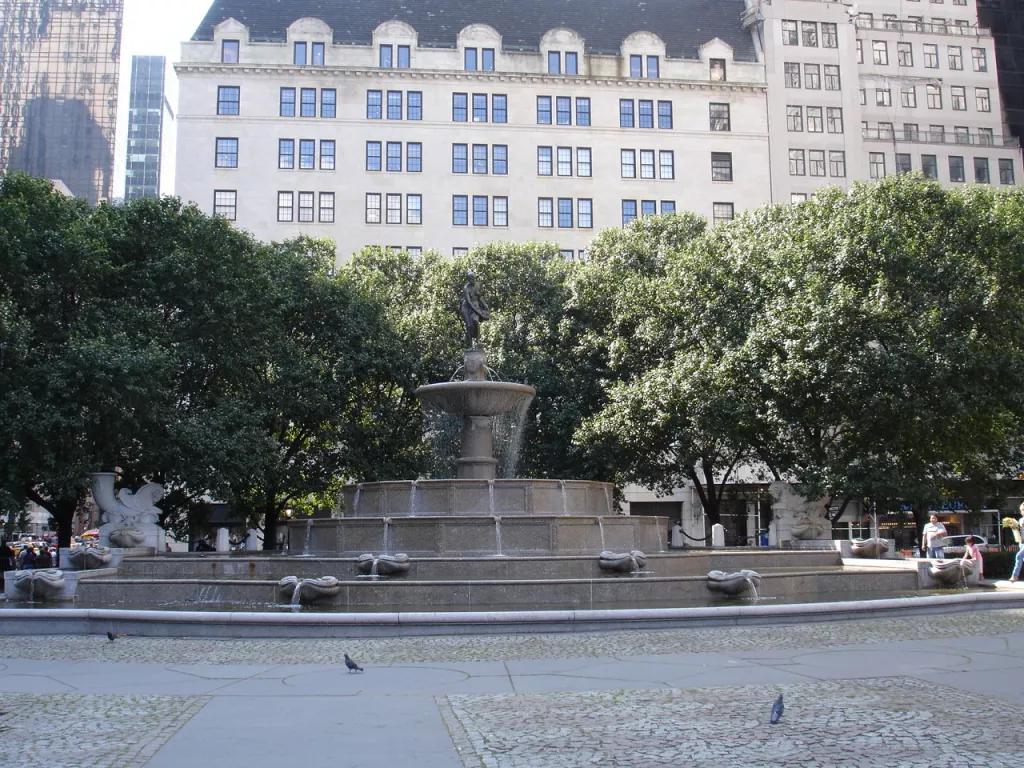 The producers of Friends would have you believe that the fountain featured in the opening credits is the Pulitzer Fountain located in the Grand Army Plaza in Manhattan. The fountain's cameo attracts the attention of Friends' fans in droves. However the actual Friends opening credits weren't filmed in New York, but - yes you guessed it, in Warner Bros. Studios in California. So, the fountain in the credits merely suggests that it's the Pulitzer Fountain, when in actual fact, it isn't. Head to the Grand Army Plaza to see the real thing and tick this iconic Friends monument off your list.
6. The Lucille Lortel Theater (Joey)
When in New York, a theatre show is an absolute essential and you will no doubt be debating which Broadway show tickets to purchase for your visit to the culture capital. Joey Tribbiani didn't quite make it to Broadway, but he did have a number of performances throughout the series at the Lucille Lortel Theatre - an Off Broadway theatre located at 121 Christopher Street, Greenwich Village. The Lucille Lortel Theatre appeared three times in the third series of Friends, in The One with the Tiny T-shirt, The One with the Dollhouse and The One with the Screamer.
In front of the Lucille Lortel Theatre is the Playwright's Sidewalk, which pays homage to notable playwrights like David Mamet and Neil LaBute, similar to the Hollywood Walk of Fame. If you fancy yourself as a budding playwright you can add a little culture to your New York break and make a visit to this Off Broadway Theatre in honour and support of Joey Tribbiani's acting career!
7. The American Museum of Natural History (Ross and Rachel)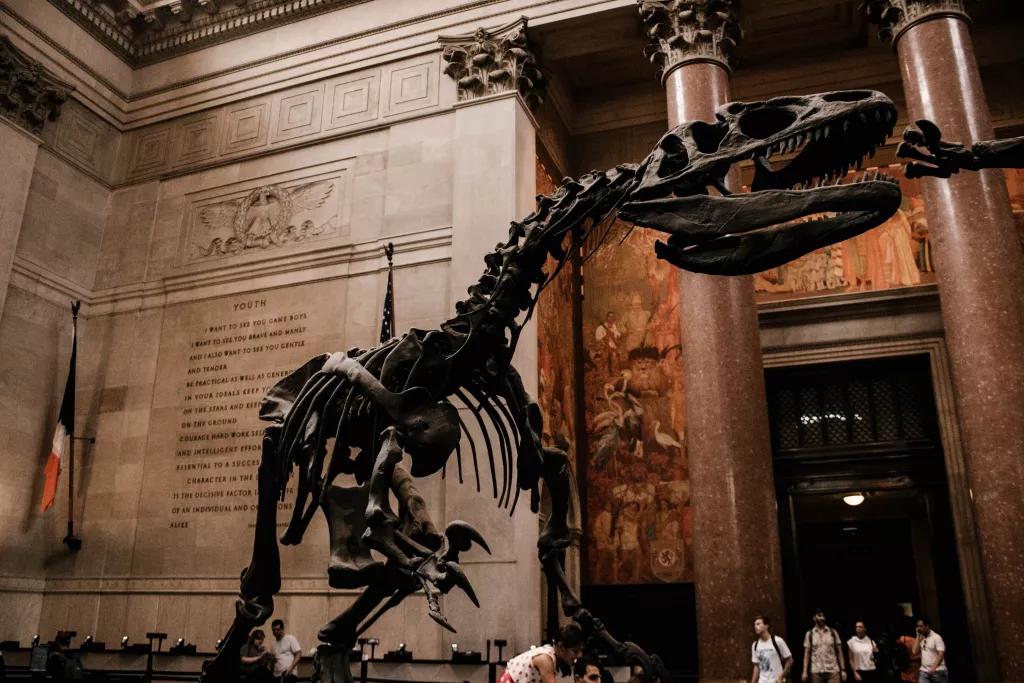 The New York Museum of Prehistoric History is the fictional place of work of paleontologist Ross. It is this fictional museum that he takes Rachel on their first date, in the episode titled The One When Ross and Rachel... You Know. Enough said!
However, the American Museum of Natural History, often abbreviated as AMNH, is the actual museum that you can visit on your Friends inspired travels. The AMNH is one of the world's most distinguished and largest museums in the world, making home to over 32 million specimens of fossils, plants, rocks, meteorites and human artefacts. The museum receives an average of 5 million visitors a year. A visit to this museum won't promise an epic Ross and Rachel romance, but you will be able to cross off the Ross quota of your New York Friends expedition! You'll find the AMNH at Manhattan's Upper West Side.
8. The Plaza Hotel (Monica and Chandler)
The Plaza Hotel is a spectacular twenty storey hotel building that is nothing but impressive, just to look at. The Plaza Hotel is the most filmed building in New York and one of the world's most famous hotel buildings. Identified as a Historic Hotel of America by the National Trust for Historic Preservation, you can imagine just how quintessential to New York this stunning edifice is. It's this very hotel that Monica and Chandler go to toast their engagement with the whole gang.
Possibly not the most affordable of New York hotels to accommodate your time in the Big Apple, but your city break would be spent in vain if you didn't make a visit to this breathtaking hotel. Whether you go and photograph the amazing design of this vast building or enjoy champagne at the hotel's Champagne Lobby, which boasts views of the Grand Army Plaza - you must see The Plaza Hotel- Friends or no Friends!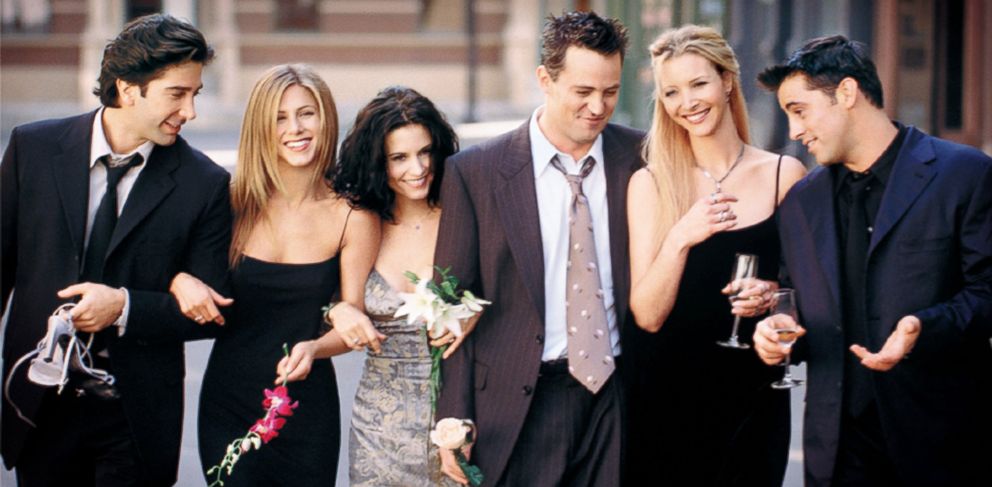 It is pretty remarkable to think that ten long years have passed without a brand new episode of Friends to come home to on a Friday night. Admittedly, most of us will have no qualms with watching reruns of the sitcom over and over again, as it has the magic of being completely and utterly evergreen. However, if you are heading to New York, why not relive old memories from this genius sitcom and dedicate your city break to the world's greatest Friends?
Take a look at the Attraction Tickets Direct range of New York attractions and theatre tickets for your visit to this brilliant city!