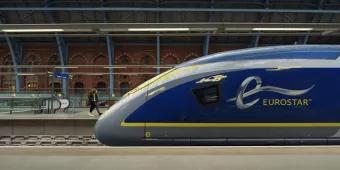 The easiest way to get to the magic
Book your Eurostar transport alongside your Disneyland® Paris ticket and hotel packages for a more convenient way to travel.
All aboard! When you book your Disneyland® Paris hotel packages with AttractionTickets.com, you can now book your Eurostar journey at the same time, making it even easier to get to the magic! 
If you can easily get to St Pancras International, then the Eurostar is arguably the most convenient and efficient way for you to travel to Disneyland® Paris - just hop aboard your train and you'll be there before you know it, with no turbulence, choppy waters or long motorway queues to worry about! 
If you've never travelled by Eurostar before you might not realise just how many benefits there are to this transport option, so here are 7 reasons why you should consider choosing Eurostar for your next holiday to Disneyland® Paris. 
No weight limits on luggage
We've all been there - not wanting to look as you put your suitcase on the scales at the airport check-in because you're convinced it's above the luggage weight allowance. But when you travel with Eurostar there are no weight restrictions to worry about! That means you can stuff in as many pairs of Minnie ears as possible, and come back with as much new merchandise as you can carry. 
The only restrictions are on the size of your suitcase, which can be up to 85cm long. Passengers in Standard and Standard Premier can have up to 2 pieces of luggage and 1 hand luggage, and those in Business Premier can have 3 pieces of luggage and 1 hand luggage. Children in all travel classes can have 1 piece of luggage and 1 hand luggage. You can even have your buggy or pushchair with you in addition to your bags, it just needs to be folded in the luggage racks overhead or throughout the carriage. 
Fewer restrictions on liquids 
Making sure all of your liquids will fit into a small plastic bag can also be another stress of travelling by plane, especially if you have small children who require snacks, baby food/formula, and medicine for emergencies. On the Eurostar, there are no restrictions on the number of liquids you can bring with you or the size of their containers. This means you can also save a bit of money by bringing your own bottles of water for park days. 
There are some restrictions on the amount of alcohol you can have onboard, but you'll still be able to bring back a bottle or two of French wine from that shopping trip to Val d'Europe!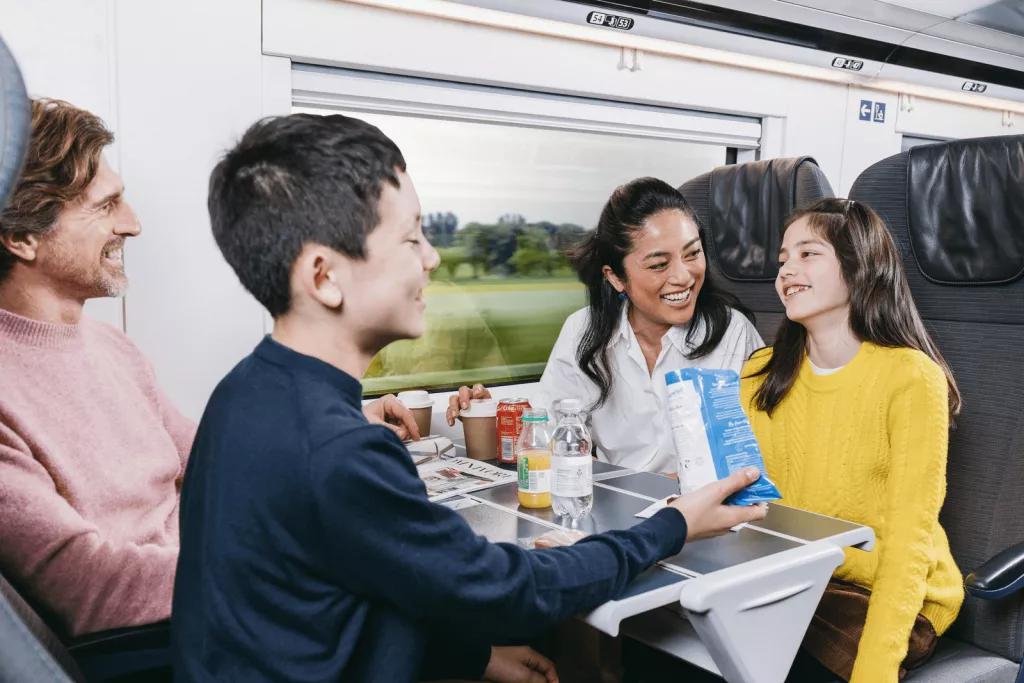 Fewer queues 
While there's no guarantee that queues will be any shorter compared to the airport, we do know that there will be fewer of them! As you take your luggage on board with you and can print your own tickets/have them downloaded to your phone, there's no need to check in, so you and your party can go straight to security. All border control is done at your departure station as well, so when you arrive at Disneyland® Paris you can get straight off the train and head right into the magic without having to wait at passport control or baggage claim! 
No expensive transfers or taxis
Even on the indirect Eurostar service, with one easy change at Lille, all Disneyland® Paris trains will take you directly to Marne La Vallée/Chessy - the train station that's just steps away from the Park gates. If you're staying at one of the Disneyland® Paris hotels*, you can walk to your destination in less than 20 minutes, or hop on one of the complimentary shuttle buses that will take you right to your hotel's door. 
You can leave your luggage at the station
If you are looking for even more convenience and luxury, guests travelling on the Eurostar and staying at a Disney Hotel* can book the Disney Express luggage service for an additional fee. This service is ideal if your train arrives before your check-in time, as it allows you to drop off your luggage and pick up your check-in documents - including your park tickets - as soon as you arrive. That means you can head straight to the parks for a few hours of fun before heading to your hotel to check in, and your luggage will be there waiting for you to collect. 
This service can be used on the day of your departure too! Just drop your bags off with your hotel concierge when you check out and your bags will be ready to pick up from the station at least 40 minutes before your train departs.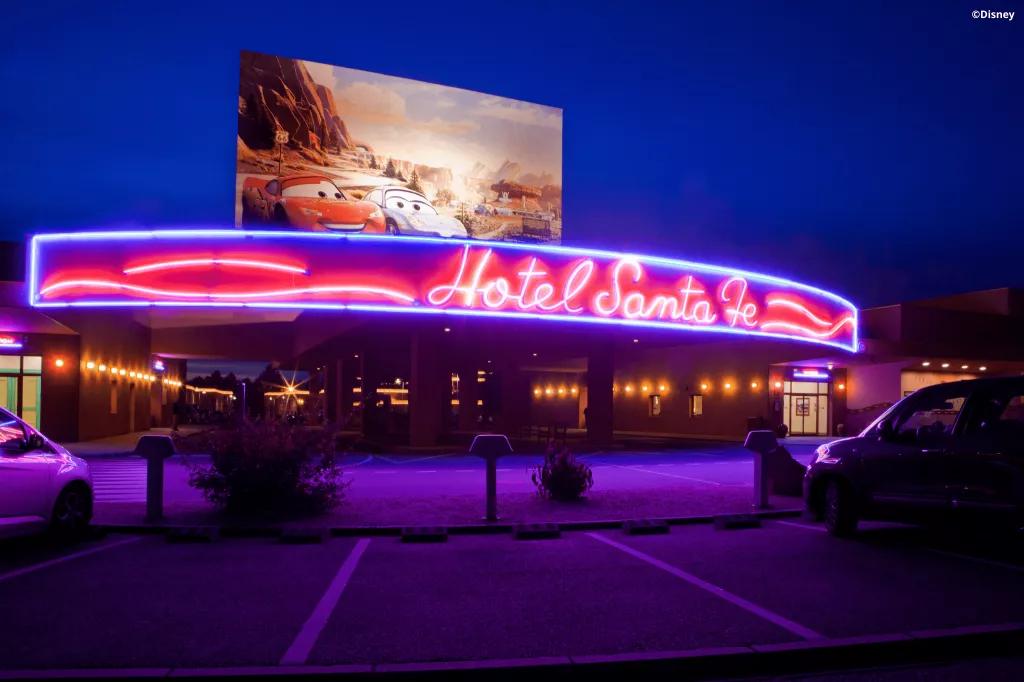 You can amend your booking as many times as you like 
Flexibility is one of the most important aspects of booking a holiday these days, and when you can amend your Disneyland® Paris booking up to 7 days before departure you want to be able to amend your transport too. While Eurostar bookings are non-refundable, the date and time of your journey can be amended as many times as needed, although you will need to pay any difference in fare. 
You can book everything in one place
Booking every aspect of your holiday with one provider can help to make things easier for you. All of your bookings can be managed in one place without having to remember what was booked where, and if you have any questions or need to make any amendments to your booking you know exactly who you need to talk to. 
You can now book your Disneyland® Paris Park Tickets, hotel stay and Eurostar journeys all with AttractionTickets.com, so you can make the most of our fantastic offers, like a free 12 months of Disney+, free souvenir prints, and Disney Spending Money, and book your transportation at the same time!
Browse our tickets and discover the fantastic Disneyland® Paris hotels before booking your next magical holiday! For more information, call our dedicated Disneyland® Paris team on 0800 223 0324. 
*Except for Disney's Davy Crockett Ranch and Les Villages Nature® Paris