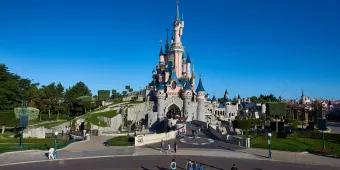 A trip down memory lane...
So much has happened in 25 short years of Disneyland Paris Resort!
When the Walt Disney Company were searching for a spot for their 'Euro Disney' they narrowed a potential 1,200 sites down to just one: a large rural area outside of Paris – a city chosen for being one of the romantic and exciting capitals in the world, as well as being a central point in Europe for Disney fans to flock to.  
On the 12th April, 1992, 'EuroDisney', later Disneyland Paris, opened to crowds of an estimated 25,000 people for the very first time. At the time, the Disneyland Paris Resort had just one park, Disneyland Park, which is based on the California Disneyland and Magic Kingdom at Walt Disney World Orlando, as well as 7 hotels and a shopping area named 'Festival Disney'.
On opening day, some of the resort's key attractions were Sleeping Beauty's Castle, the Phantom Manor and Big Thunder Mountain. These were all recognisable old favourites from the Disneyland California and Magic Kingdom parks, but were given a fresh twist and a makeover for the European version of the park. Sleeping Beauty's castle differs from Cinderella's castle in colour and height – Cinderella's Castle in Orlando is white and much taller than the pink castle at Disneyland Paris, but no less beautiful!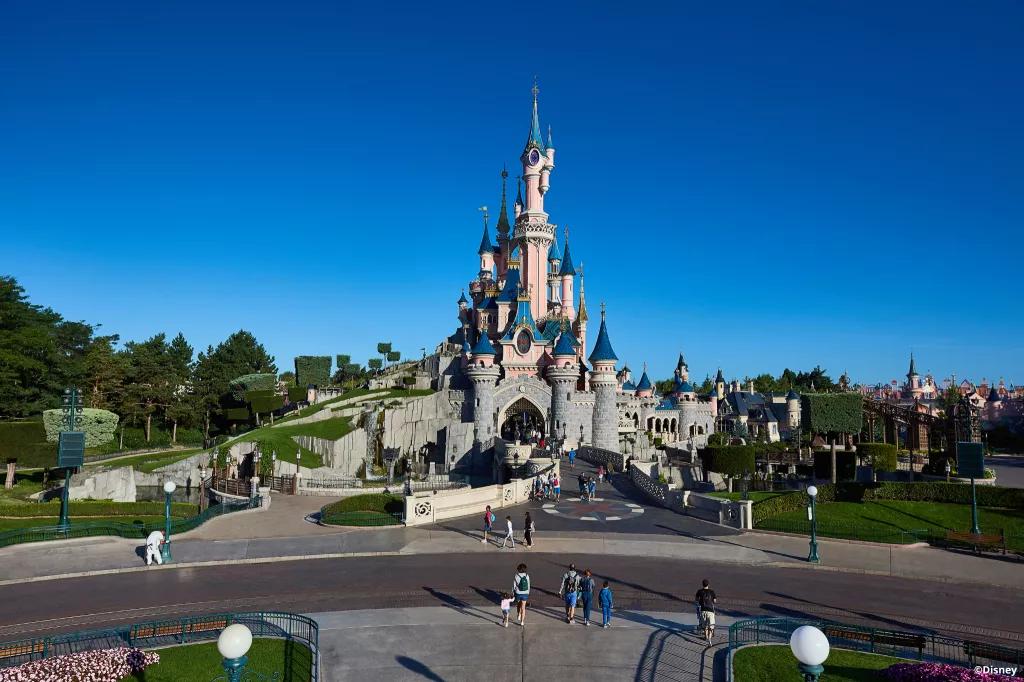 Other key attractions from opening day which you can still visit today include the Pirates of the Caribbean ride, It's a Small World and Dumbo the Flying Elephant as well as key landmarks like Main Street USA and the lake in Discovery Land. 
In 1993 a brand-new ride, 'Indiana Jones et le Temple de Péril', joined the park and quickly became one of the most popular rides with guests. This was quickly followed by the opening of the original version of Space Mountain (originally based on the Jules Verne book called 'From the Earth to the Moon') in 1995. Both attractions have continued to evolve and be refurbished and reimagined, and remain big hits with guests.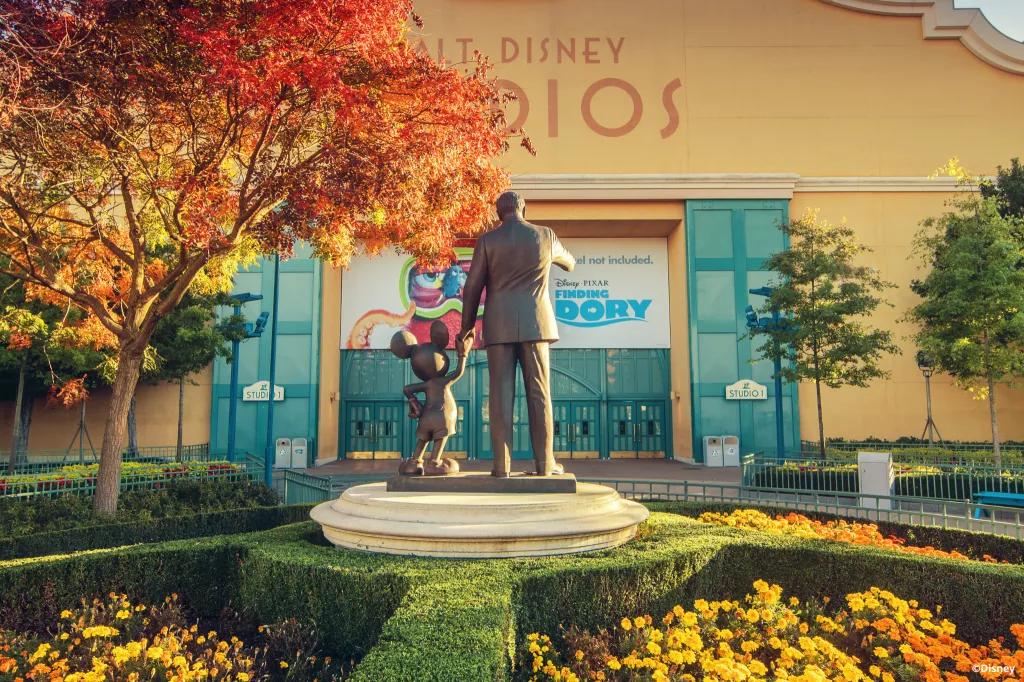 In 2002, the Disneyland Park celebrated its 10th anniversary and the resort added a second park to its collection with the opening of the Walt Disney Studios Park right next door. The park's signature attraction at opening was the Aerosmith rollercoaster Rock 'n' Rollercoaster, while stunt show Moteurs…Action! provided live entertainment for guests. Since then, these key attractions have been joined by some of Disneyland Paris's most iconic attractions, including the Tower of Terror and Crush's Coaster.
One of the Disneyland Paris park's most popular rides was added in 2006 when Buzz Lightyear Laser Blast opened in Discovery Land, just in time for the park's 15th anniversary celebrations. Celebrations were so popular that the official anniversary ended up continuing for 2 full years! 
One of the latest and biggest expansions at the Walt Disney Park was for the Ratatouille attraction, which was built in 2014 using trackless ride technology. The newest ride takes guests on a chaotic trip through Gusteau's restaurant in 'rat-sized' ratmobiles - it's 3D and so much fun for all the family. 
Recently, lots of the parks' most iconic rides and attractions have also been refurbished and re-opened in preparation for the 25th anniversary. This includes It's a Small World, Space Mountain: Mission Space, Big Thunder Mountain Railroad, Pirates of the Caribbean, Peter Pan's Flight and the Studio Tram tour. Phew!
So much has changed in the last 25 years, isn't it time you were due another visit...?
To book your tickets for a magical holiday at Disneyland Paris, click here. 
Liked this post? You may also like...