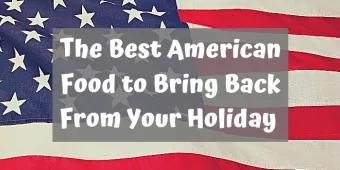 You might need to take an extra suitcase…
What's your favourite thing to bring back from your holiday to the States? We asked our travel community just that, and they didn't disappoint.
One of the best things about going on holiday are all the goodies you can pack in your suitcase to bring back with you! Extend that holiday feeling by feasting on a whole host of treats when you're back in the UK - result!
Last month, we asked our Facebook travel community what their favourite food items to bring back from Florida and the USA are. They gave a whole range of comments, and left us positively starving. Here's some of the most popular items that were mentioned to give you some inspiration:

Different flavour Oreos
We may have Oreos in the UK, but we certainly don't enjoy the wide range of flavours that the American's do! The sugary, chocolate-flavoured biscuits are a favourite of our travellers, especially when they come in alternative flavours such as 'birthday cake' and 'hot & spicy cinnamon'. Yum! They also come in those big packages which effectively function as a plate, making them the ideal treat to bring back into the office...or place on your coffee table all for yourself! 
Different flavour M&M's
Continuing with weird and wonderful flavours, M&M's also got considerable mention on our Facebook post. Again, we do have a decent range to pick from back home - but the American's simply have it much better! Our personal favourites are the 'caramel' variety (yes please!) and other travelers also mentioned the 'peanut butter' kind and 'pretzel' flavour. You can even get 'birthday cake' flavour M&M's too, which will perfectly compliment your 'birthday cake' flavour Oreos.
Cheetos
Cheetos also got a far few mentions, and we must admit, licking that salty, cheesy goodness from your fingers after finishing a bag is the BEST feeling. You can also get all kinds of flavours of the cheese-flavour puff, including 'flamin' hot', 'crunchy', and even 'extra flamin' hot' for the more adventurous too. They're kind of like Wotsits, but much more intense and doubly addictive!
Lays 
Sticking with savoury items, and next up is Lays, again mentioned by quite a few of our travellers. We have to admit, we didn't really understand this one (aren't they just Walkers, but in disguise?), but nonetheless they seem to be very popular! Flavours mentioned included the 'classic salted' variety, and the 'salt and vinegar' kind. The 'honey barbecue' flavour are always a big crowd pleaser, as well as 'flamin' hot' and (controversially) dill pickle too. Take your pick, and stock up your suitcase with CRISPS. Yes, they will never be chips. 
Salt Water Taffy 
This soft, chewy treat is a delightful sweet to enjoy, so it's no surprise that it made our travellers' list. Made up of mostly sugar (unsurprisingly), it also comes in a range of flavours, popular examples including vanilla, lemon, maple, banana, red licorice, watermelon, raspberry or mint. You'll find this in most candy stores in the States, meaning you also get to experience that traditional sweet shop feel. In Walt Disney World Resort in Florida, you can buy it at the Candy Shop on Main Street, where you can pick all the different flavours you want and pay per pound (lb).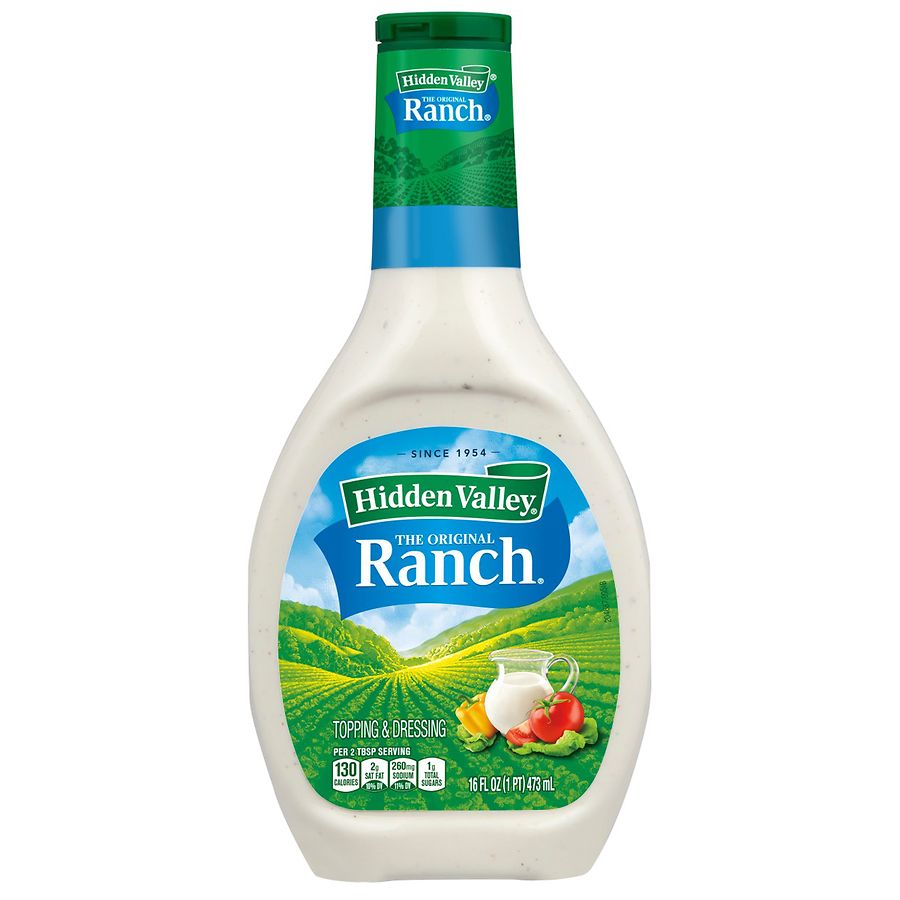 Sauces
Recreating your favourite American meals when you get home is a fantastic way to keep the holiday vibe going, so many of our travellers reported bringing home bottles of traditional American sauces, which are easily found in all grocery stores. Ranch dressing is one of the most iconic tastes of the States - salty, fresh, and perfect with all types of salads and ideal as a dip. BBQ flavours are also a great option too - honey BBQ made our list, as well as Buffalo Wild Wings sauces. While you can get these sauces in the UK, the American's know them best and have been making them for years, so it really makes a difference to purchase a bottle from an established brand. 
Fizzy drinks
A few votes for various fizzy drinks on our Facebook post too, including the claim that Fanta simply tastes so much better in the States, which is why one traveller always brings home a bottle! You can also get many more flavours in the USA of all your favourite fizzy beverages, such as the wide range of Mountain Dew varieties, which are always a popular take-home drink of choice. While these might not last very long, they do offer that sweet taste of holiday magic, which is perfect for helping to beat those holiday blues. 
Root Beer
This could come under 'fizzy drinks' but in our opinion, it deserves its own section, if just for the unique taste alone! Some have reported it tastes like mouthwash, but love it or hate it, Root Beer is definitely worth a try if you're holidaying across the pond. Those who do enjoy the taste can even bring it home with them, and attempt to recreate that classic Root Beer Float. A taste of America, right in your very own home. Yummy!
Jolly Ranchers
These hard, sweet yet sour candies have become something of an American icon, so it's no surprise that many of our travellers are choosing to pack them in their suitcases...or maybe even enjoy them on the plane home! The original flavours are a variety of (very) sweet fruit inspired flavours, including grape, cherry, blue raspberry, apple and watermelon. As well as the hard candies, you can also get Jolly Rancher lollipops, jelly beans, chews, gummies, and many more varieties. 
Bath & Body Works products
Yes, yes, we know this isn't a 'food item',  but it was mentioned SO many times on our Facebook post that we just had to give it the final spot on our coveted list. Bath & Body Works is a treasure trove of sweet smelling, visually pleasing, and also wallet-friendly delights, guaranteed to make you feel fresh and fancy when you land back in the UK. Their most popular items include the miniature ranges (perfect for long flights), the candles which easily rival Yankee Candle, and the huge variety of fragrance mists, which honestly never seem to run out. They always seem to have some sort of offer going on too, and if you're in the States on Black Friday, congratulations! Their deals are legendary. If you're a beauty lover, it's well worth following our travellers' lead and stocking up. We're particularly excited to get our hands on the 'marshmallow pumpkin latte' spray this year, because who doesn't love smelling like their favourite drink? 

We hope this list inspires you during your next trip to the United States. Have another suggestion? Why not join our Facebook community ATD Travel Community and discuss all things American food over there.

Have you signed up to our newsletter? Keep up-to-date with all the latest news and our special offers too. 

Like this post? You may also like…