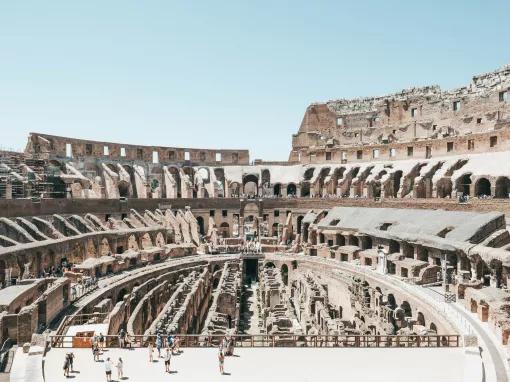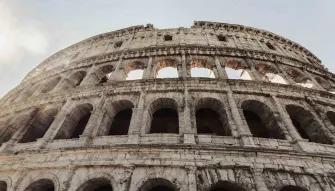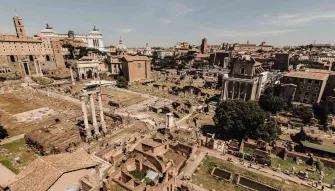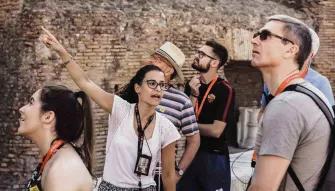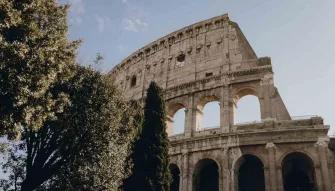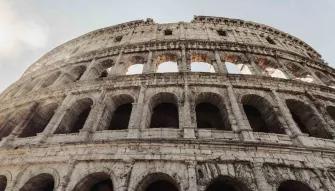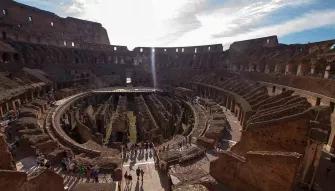 VIP Colosseum at Night with Underground & Arena Floor
Full details
Step inside the Colosseum after it closes and enjoy it with only a handful of other people on this very special tour. Special access means you'll have a chance to explore the Colosseum Underground, where men and beasts were kept before they took to the Colosseum floor. You'll experience this vantage point too, when you walk onto the arena floor to see the amphitheatre lit up and looming above you.
Our guide to VIP Colosseum at Night with Underground & Arena Floor
The popularity of the Colosseum means it's often crowded, and during the summer it's always hot. On this special Colosseum at night tour you avoid both the masses and the sun to experience the world's most famous ruin in peace and comfort, lit up beautifully, with a small group of only 24 people. It's sightseeing with minimum stress and maximum awe.
As the sun sets over Rome, you'll meet your small group and expert guide near the old Jewish Ghetto by the Teatro di Marcello. This ancient theatre is even older than the Colosseum and looks like a miniature version of it, making it the perfect sight to whet your appetite for what's to come.
Arriving at the Colosseum, as the crowds empty out, you'll head inside for a uniquely intimate experience. Descend into the Colosseum Underground, or 'Hypogeum', to see the cells where animals and gladiators awaited their turns to kill or be killed. The underground can only be visited on pre-booked tours with a very limited number of tickets per day, so this is a rare opportunity!
Next you'll head back up to the arena floor; another special access area where guards will open the gates just for you. Here, you'll be walking in the footsteps of gladiators who, nearly 2,000 years ago, fought for glory (and their lives) on a floor just like this one. Not only is this the most atmospheric spot in the Colosseum, it's the best vantage point too, so take your time to soak it up.
To sweeten the deal, your guide will give you a full introduction to life in Ancient Rome before you enter the Colosseum. From a special vantage point overlooking the Roman Forum, you'll learn how Ancient Rome functioned, who its leaders were and why it eventually fell. Your guide for this tour will be a local expert on Roman history and architecture who will tell you fascinating stories about the glory and decadence of the Roman Empire. Meanwhile, small groups of 19 people or fewer will retain the intimacy of the evening and make it easier to hear and interact with your guide.
With the added context and incredible peace of your visit, you'll get so much more from this once-in-a-lifetime visit.
Sites Visited: Colosseum (exterior and interior), Colosseum Underground Level, Colosseum Arena Floor, Roman Forum overlook, Capitoline Hill (Piazza del Campidoglio), Via Dei Fori Imperiali Teatro di Marcello (exterior)
People who purchased VIP Colosseum at Night with Underground & Arena Floor also viewed...