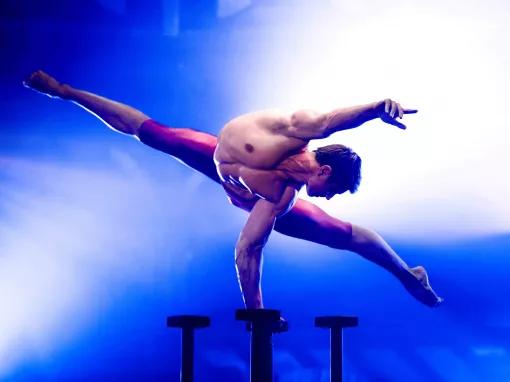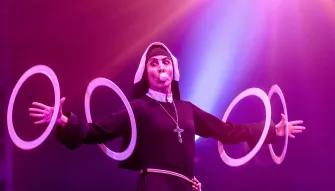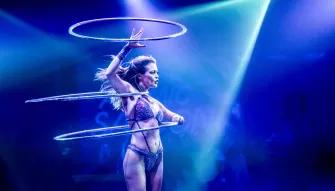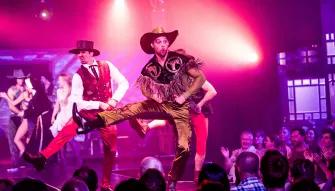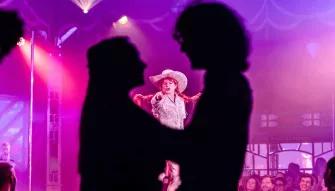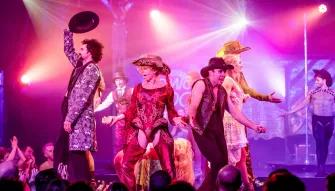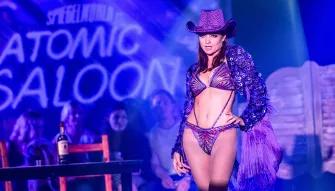 Atomic Saloon Show - Las Vegas
Full details
Opening in September 2019, Atomic Saloon Show is the latest production from Spiegelworld, the creators of Absinthe and Opium.
Our guide to Atomic Saloon Show - Las Vegas
 It's described as "Blazing Saddles" meets "America's Got Talent" meets "Westworld." Could this become the wildest watering hole in Las Vegas?
Her first hotel was acquired by the government as an atomic bomb test site, but, decades later, Boozy Skunkton has returned to take over the Kraken Music Hall, a hidden saloon bar in the heart of Grand Canal Shoppes at The Venetian Resort Las Vegas. Boozy has collected the "most abnormally sexy but sensationally amoral" troupe of entertainers on earth and is determined to create the greatest saloon show the world has ever known.
With an international cast of comic actors, variety acts, and acrobats, ATOMICSALOONSHOW™ will take audiences to the Wild West as it never was.
Performance Schedule (subject to change)
Monday:

 8.00pm

Tuesday:  8.00pm
Wednesday: Dark
Thursday: 7.00pm 
Friday: 7.00pm & 9.00pm
Saturday: 7.00pm & 9.00pm
Sunday: 7.00pm & 9.00pm
Venue:
The Kraken Music Hall, Grand Canal Shoppes at the Venetian Resort
Duration:
90 minutes
Seating:
Reactor VIP Reserve- 
Radio-Active Reserve

 

Bikini Atoll 
Fallout Shelter
People who purchased Atomic Saloon Show - Las Vegas also viewed...