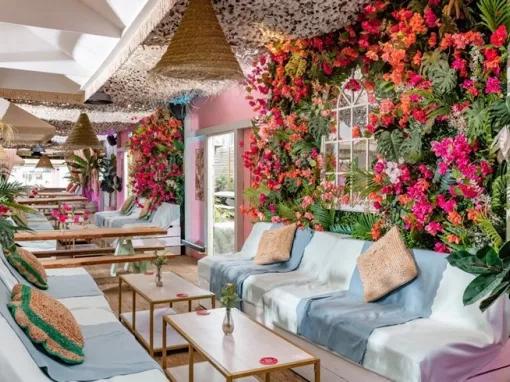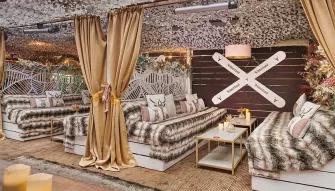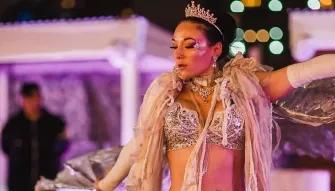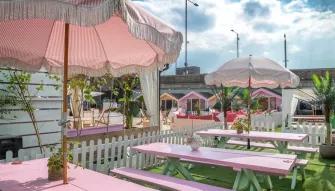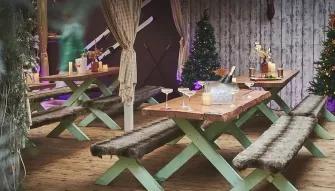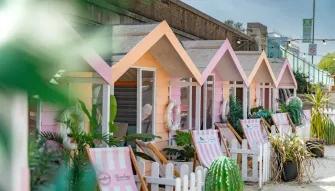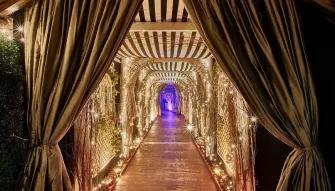 Neverland Immersive Bar Experiences
Full details
Neverland London is a unique and immersive event space located in the heart of Fulham, London. Inspired by the whimsical world of Peter Pan and Neverland, this pop-up venue offers visitors an enchanting experience like no other.
Our guide to Neverland Immersive Bar Experiences
Neverland London is known for hosting various events and activities, including themed parties, outdoor cinema screenings, live music performances, and yoga classes. The venue often transforms to match the season, with cosy winter setups and vibrant summer beach vibes.
Guests can enjoy a selection of food and drinks from the on-site bar and street food stalls. The ambiance is relaxed and inviting, making it a popular spot for socializing, celebrating special occasions, or simply escaping the hustle and bustle of city life.
Whether you're looking for a unique event venue or a place to unwind and have fun with friends, Neverland London offers a magical escape where you can briefly leave behind the urban landscape and step into a world of imagination and relaxation.
Choose from:
Neverland Dinner, Dancing and Cocktails for Two - Experience the enchanting atmosphere, indulge in delicious food, and sip on crafted cocktails while dancing the night away.
Neverland Cheese and Charcuterie Sharing Board and Drinks for Two - Delight in an immersive bar experience at Neverland London for two. Savour a Cheese and Charcuterie Sharing Board while indulging in an Espresso Martini and Champagne.
Neverland Pizza Brunch and Free-Flowing Prosecco for Two - Indulge in a delightful Pizza Brunch complemented by free-flowing Prosecco. Immerse yourselves in the magical ambiance and enjoy a unique culinary journey in this captivating setting.
Neverland Burger, Fries and Cocktail for Two - Step into the captivating world of Neverland London for an immersive bar experience for two. Relish a delectable Burger and Fries combo paired with a tantalizing Cocktail.
People who purchased Neverland Immersive Bar Experiences also viewed...