The Dead Have Found a New Place to Rise.
This is the sixth haunted house to be revealed as part of Southern California's scariest Halloween event!
We're only just getting over the recent reveal of not one, not two, but THREE new haunted houses coming to Universal Studios Halloween Horror Nights 2023, but the announcements are still coming! Joining Chucky: Ultimate Kill Count, Universal Monsters: Unmasked, The Exorcist Believer, Stranger Things 4 and The Last of Us in the Universal Studios Hollywood line-up for 2023 will be Evil Dead Rise, featuring all-new horrors from the Evil Dead. 
Here's what Universal have revealed about the new house: 
Meet the neighbours from hell as an ancient curse rises in a new setting: an L.A. apartment building. The Book of the Dead is about to unleash unimaginable horrors. Bloodthirsty Deadites will appear around the corner to pick off you and your scream squad one by one. Evil has come home.
To complete the 2023 haunted house lineup at Universal Studios Hollywood, there will also be two new original houses; Monstruos: The Monsters of Latin America, and Holidayz in Hell. 
Monstruos: The Monsters of Latin America
¡Ten cuidado! With La Muerte as your guide, you and your scream squad must try to survive three terrifying legends. The blood-sucking, shapeshifter Tlahuelpuchi will be on the hunt. The owl-faced witch La Lechuza will try to lure you with her fake baby cries. And if you hear bone-ripping El Silbón's whistle from far away, he's a lot closer than you think.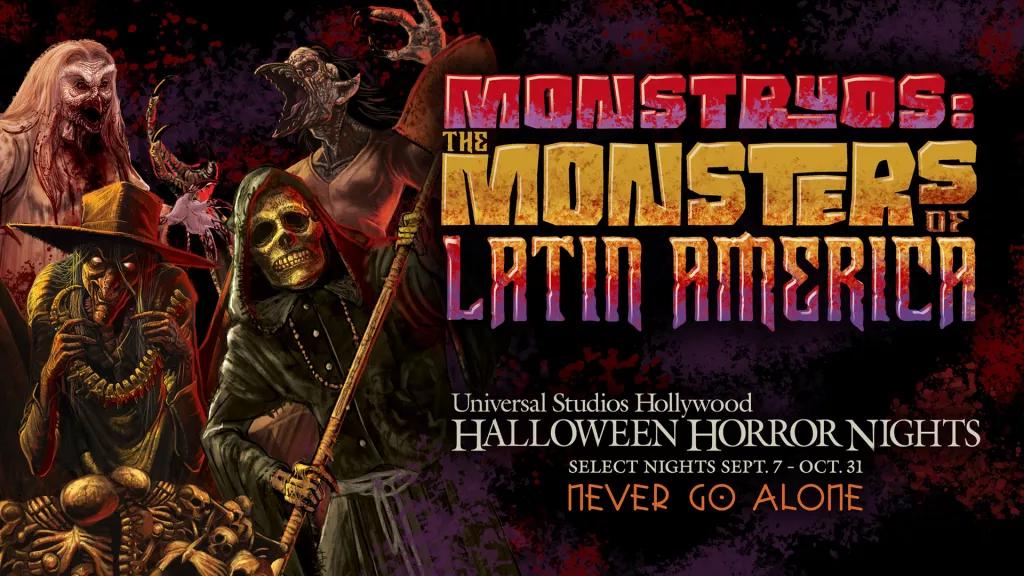 Holidayz in Hell
Your favourite holidays to celebrate with your friends are going to hell. From a New Year's Eve countdown to carnage, to a gruesomely explosive 4th of July, to a Thanksgiving dinner where the turkey carves you, 'tis the season to scream. Get ready for holidays full of non-stop terror. The scarier, the merrier.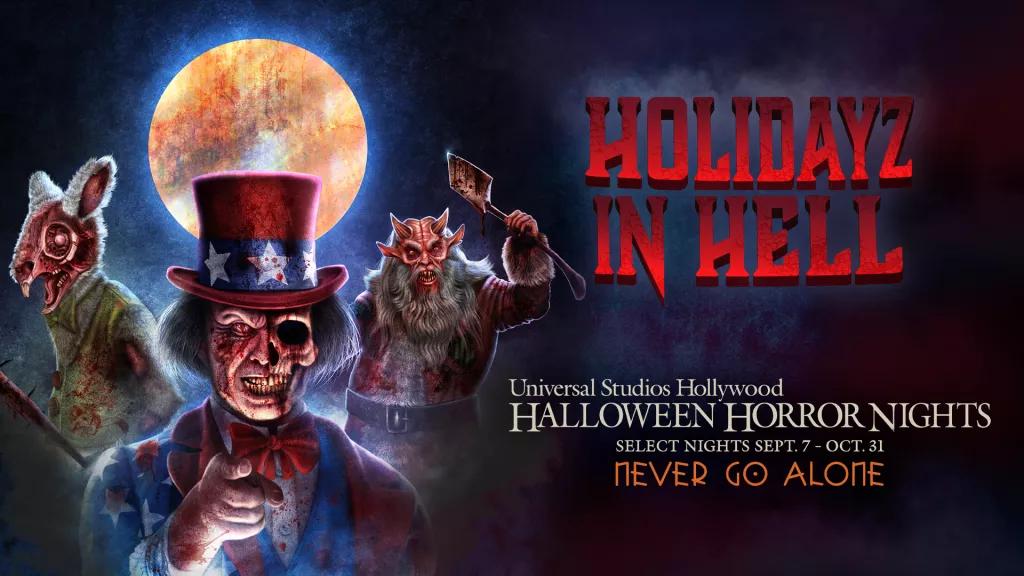 Summon your scream squad and book your Halloween Horror Nights tickets now, as Southern California's scariest Halloween event is fast approaching, running for select nights from September 7th to October 31st 2023!
EVIL DEAD RISE and all related characters and elements © & ™ Warner Bros. Entertainment Inc.